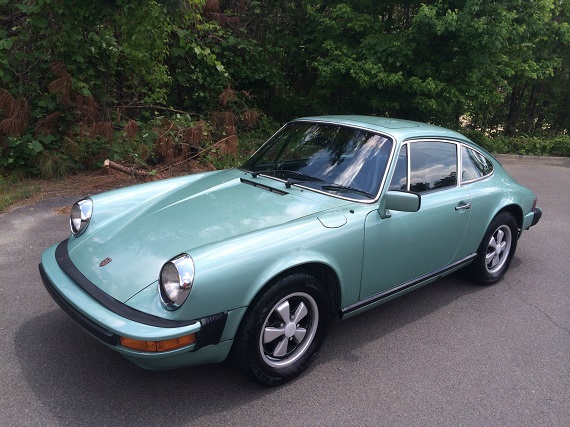 The used-car market can be funny sometimes. Certain models, for any number of reasons, end up under appreciated and sell for significantly less value than similar models. And in this case we aren't talking about a comparison of rare models to base models, but rather a short stretch of model years. Here we have an Ice Green Metallic 1976 Porsche 911S Coupe, located in North Carolina, with 122,486 miles. With an asking price of $37,000 it is being offered for significantly less money than a pre-1974 911 and, given the rapid appreciation of the 911SC and 3.2 Carrera, less than the cost of most any classic 911. To be fair, there are reasons for this lack of love: these models were the first to feature the impact bumpers, the engines were somewhat hampered by emissions equipment, and early models tended to have engine issues. Yet, this remains an air-cooled 911 in a truly fantastic color that is both period correct and very rare, and given the mileage and apparent care we should feel confident the engine is stout. While the market may not love the variants of the 1974-1977 911 that does not mean they aren't still good cars worthy of our attention.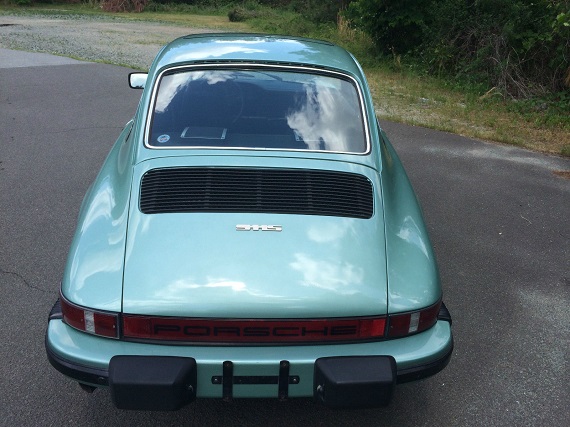 Year: 1976
Model: 911S
Engine: 2.7 liter flat-6
Transmission: 5-speed manual
Mileage: 122,486 mi
Price: $37,000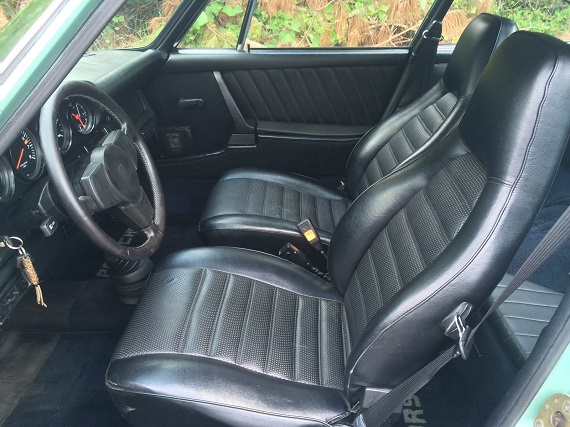 1976 Porsche 911S Coupe. This is a gorgeous mid year car in one of the best factory colors, Ice Green Metallic (266). The previous, very long term owner of this car was a German car mechanic. His care shows both in how the car runs and looks. We see many, many air cooled Porsches and unfortunately, very few show up as original as this. This car is laser straight without even an hint of rust, every body panel is essentially perfect. Its had one respray that was an excellent match for the difficult to reproduce Ice Green color. The car has been driven and the paint isn't 100% perfect but still looks very, very nice. The only significant flaw that I would mention is a bit of a dull spot on the drivers side of the front hood, I suspect a good paint guy can buff it out.

Mechanically, the car drives very nicely with out any flaws to report. For what feels like a first, even the AC is performing acceptably. We have limited records as the prior owner performed his own maintenance when needed. It has some of the typical 2.7L oil leaks, nothing that are major or a concern for a driver.

A local viewing is welcome and encouraged with appointment. We are happy to assist in delivering the car for a PPI to any of the local air-cooled specialist. We will assist buyers worldwide with shipping and freight logistics.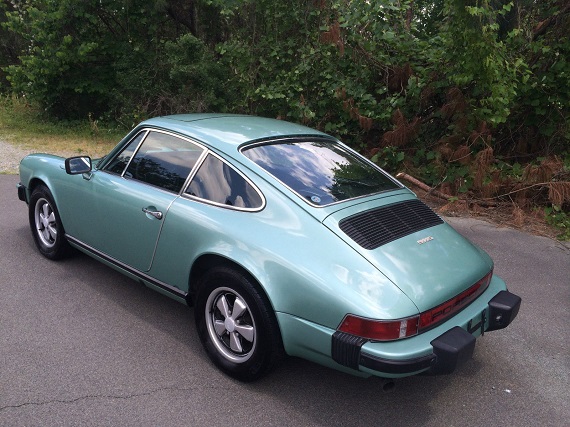 Given the age and mileage this 911 appears in remarkable condition. The seats show little wear, the dash looks in fine shape and the paint looks sharp, though the seller notes that it has been resprayed. $37,000 isn't cheap, but it's also probably too high for a '76 911S with this mileage, even in a rare color. I'd think something around $30K would make more sense and who knows, maybe one day these models will catch up to the rest of the air-cooled 911 crowd. In the meantime, enjoy the drive!
-Rob