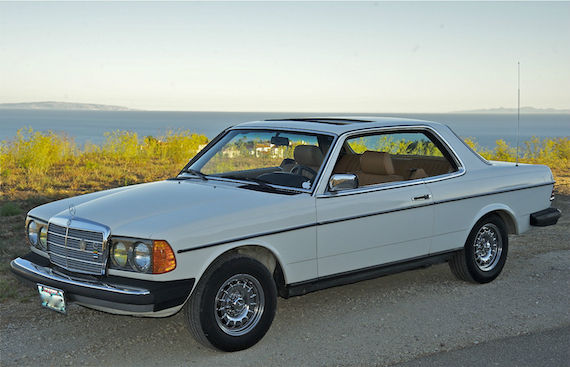 As cars grow more complex each year, old iron like this late model Mercedes-Benz 300CD grow more and more appealing. This example for sale in California has lived on the west coast its whole life and its looks are deceptive, as it has 183,000 miles on its odometer. A testament, then, to how timeless and durable these diesel Benzes really are.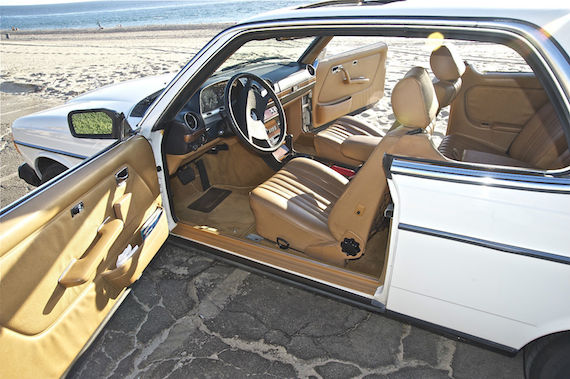 Year: 1985
Model: 300CD
Engine: 3.0 liter turbocharged inline-5 diesel
Transmission: 4-speed automatic
Mileage: 183,840 mi
Price: Reserve auction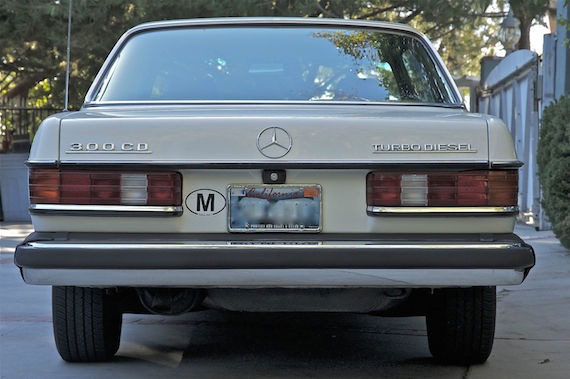 Here is a very late production (May 85) Mercedes Benz 300CD Turbo Diesel Coupe in just beautiful cosmetic condition and mechanically sound with no known defects. Approximately 183,840 miles (I do drive it on occasion so the mileage is subject to a modest increase). For its' 29 years of service however, this actually is a low mileage example (approx 6300 mi/yr) for one of these remarkable and iconic W123 Series cars, justifiably famous both for their durability and bank-vault build quality.

Cosmetic Condition

This is a nicely-kept little coupe in very acceptable cosmetic condition. I am not the original owner, but I understand it was purchased new and has lived exclusively in California. The photos I've posted should tell most of the story, but here are some details:

This 300CD is totally rust free. The bodywork is undamaged with no accidents that I am aware of. Well-kept factory paint is over 90% original and nearly unmarked, exhibiting very few minor blemishes and rock nicks, no parking lot rash and excellent gloss. In the collector trade, such a well-tended original finish is often called "patina", and this so qualifies. The +/- 10% non-OEM paint sections are the two high quality repairs I had done for some annoying parking lot dings, one each on both rear wheel arches, below the beltlines. These were negligible blemishes but I am myopically fussy. Chrome and stainless trim work is in good condition, still bright, rust and damage free. Most seals and gaskets are in good condition although with some drying. A correct German sourced OEM windshield and its hard-to-find NOS seal was new at about 170,000 (the original glass was sand-pitted but not broken), and the rest of the glass is excellent with all regulators working correctly.

The interior compares to the exterior in overall quality, perhaps even more so. Correct carpets and mats were all new at 156,000 miles, and are still unworn and immaculate. The front seats were reupholstered in the correct perforated OEM German Leather, and not MB Tex (Vinyl). When we did the leather work, we also rebuilt and upgraded the seat frames, so there is none of the typical sagging bolsters common to these cars. The console and one veneer panel has some minor hairline cracking, but much less than is usually the case with these cars. The dashboard also shows small cracks, again a common ageing fault, but also much less significant than is usual, none more than 1 ½ inches long and in unobtrusive locations. All of the rest of the interior surfaces and components are in excellent condition.

Mechanical Condition

The engine and drivetrain has 183,840 miles at this writing and there are no known defects. This very durable turbo diesel starts and runs correctly, pulls strongly and operates with normal pressures and temperatures. During my ownership all servicing has been obsessive and I leave nothing to chance or failure, preferring very robust preventive maintenance. Although a model-year 1985 California marketed vehicle, this engine does NOT have a Trap Ozidizer. Overall maintenance has consisted of oil and filter changes and valve adjustment at correct intervals, new injector nozzles, and some miscellaneous hoses and drive belts. That and a new AC compressor is all that's been needed. A vegetable oil conversion is installed and the car runs on an added few gallons of new soybean oil on rare occasions, but usually pump diesel. I've never run it on 100% oil and never used reclaimed waste vegetable oil. Recycled cooking oils contain impurities and entrained water and the critics of 100% veggie oil operation advise that some oils are incompatible with synthetic seals.

WHAT Else has BEEN REPLACED OR REPAIRED

New OEM shocks all 4 corners

Front Brake Calipers, Hoses and Discs

2 Front upper control arms

Both rear half shafts (no defects, just deteriorated boots)

Trans Oil Cooler Hoses (upgraded OEM part)

Transmission oil pan — dented but no holes

Vacuum modulator in Transmission (crisper shifting)

4 chrome on-alloy wheels – OEM Mercedes NOS SL-Class 6.5×14 wheels and 205/70 Michelins at approx 165,000 (upsized tires and wheels)

New AC Compressor (icy cold in the recent heat wave)

New Grille Surround and Inserts

NOS OEM USA-format Headlight doors

NOS Fog and headlamps and correct Bulbs

(all for rock and sand nicks before I was the owner)

Write for any additional information or photos

Seller's Representation as to History of Ownership or Previous Service Records

The description I have put forward in this listing is as complete and accurate as my personal knowledge of the vehicle allows, as accrued during my ownership, from 2006. I have no prior records other than the original service book indicating regulär services through 125,000 miles. I have no information regarding any prior ownership history nor other service records. All replaced parts are new original manufacturer products and all work was performed by a qualified independent Mercedes Benz specialist. Upon request during the auction, I will make the vehicle available for inspection at my place of residence, or again upon written request, I may provide, at my sole discretion, an independent mechanic's current written evaluation of the vehicle condition.

Money Terms

No Trades, all cash US$ by certified funds as follows:

A non-refundable deposit of $500 via PayPal only is required of the winning bidder within 48 hours of the auction close. Failure to timely make such deposit will cancel the transaction at the sole discretion of the seller. Balance of selling price, (the winning bid price less the deposit) is required within 7 business days after the deposit has been completed, payable with certified funds only, any such money instrument subject to acceptance and clearance by my bank. For a final payment not received within the 7 business days aforementioned or unacceptance of buyer's money instrument by my bank, I will deem the transaction cancelled and the deposit will be retained as liquidated damages. Upon satisfactory completion of the final payment, the vehicle will be delivered at the seller's residence in Malibu, California at a time mutually convenient to both seller and buyer. Buyer is responsible for transport if vehicle cannot be personally received. Buyer is solely reponsible for transfer of registration and any and all licensing, use taxes and similar governmental fees. Seller will only execute a California DMV Transfer of title (signoff the pink slip) and complete and file a seller's transfer of ownership report to the California DMV.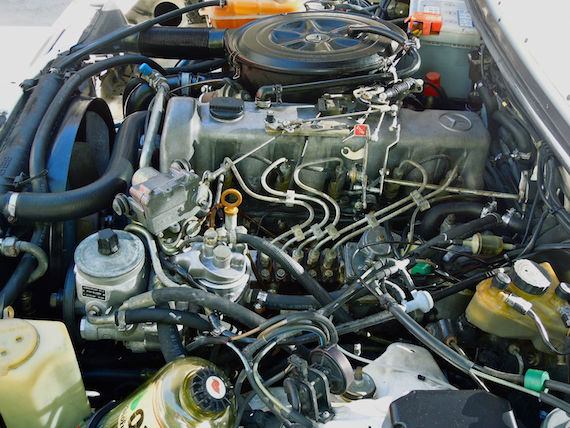 The market for all W123s, regardless of body style, has been creeping up. The best of the best have been commanding princely sums, even with six figure mileage on the clock. As it sits, this 300CD will probably fetch somewhere in the $12,000 to $15,000 range. The mileage may be on the high side, but it is a final year example and well documented, which will certainly garner interest.
-Paul