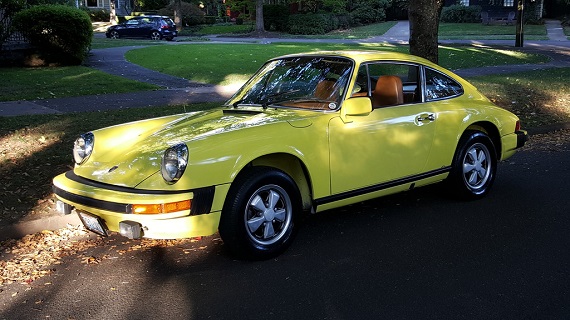 An enduring myth in the car world is the old lady. You know, the car whose current owner – and ideally this is long-term ownership – is an older woman who has only used the car sparingly for shopping trips and other weekly tasks. These cars will be low mileage and have been very well maintained. Many times they are also well documented. The car will have seen almost no inclement weather during her ownership. To be clear, this is not myth in the since that such cars don't exist – they most certainly do – and seeking them out can lead to some truly good bargains and fantastic cars. Why bring this up here? Because it's exactly the case we have with this 1976 Porsche 912E located in Oregon. All of the basic typologies are present: 33 years of ownership, driven lightly on the weekends, excellent cosmetic condition, a huge stack of receipts. Perhaps even better? It's a no reserve auction and bidding remains quite reasonable.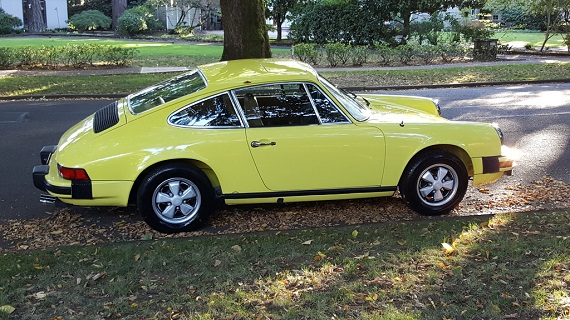 Year: 1976
Model: 912E
Engine: 2.0 liter flat-4
Transmission: 5-speed manual
Mileage: 56,722 mi
Price: Auction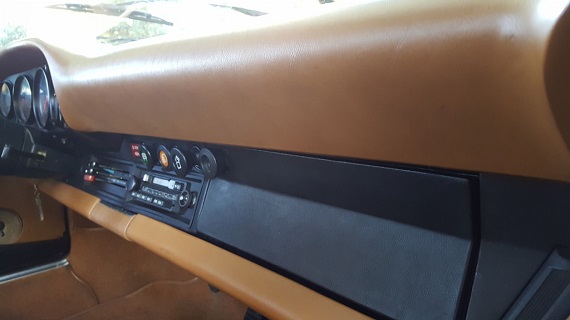 THIS IS A NO RESERVE AUCTION SOLD TO THE HIGHEST BIDDER!!!

1976 PORSCHE 912 E
Coupe
5-Speed Sun-roof
ONLY 56,722 ORIGINAL MILES!!
NO TYPO OR MISPRINT

2nd Owner
who was a 75 year old Lady had it for 33 years
only driven it on Sunday's 3 times a month

in Amazing Condition a Unmolested original Car has been in the Greater Northwest all its life,

0% Rust Never Wrecked, Never hot rodded,
always service have records dating back to 1983!

this 912 has been babied well care for
always garaged

ALL ORIGINAL CARPETS, SEATS, INTERIOR, ENGINE, TRANSMISSION ETC…

All Stock All Factory
run's and drive's great and in great condition!

This is an Absolute Barn Find as Original as They Get!
This Vehicle was Garaged its' Whole Life Owned by a Elderly's

NO RESERVE AUCTION

NO Wrecks, NO Accidents, NO Smoking NO Odors
Everything in working order as original as they come!
have clear and clean title

Don't Wait This Deal Won't Last Long if you Would Like to Make an Offer and "Buy it Now"
Give us a call or send us a Message Through eBay!

CALL FOR MORE INFO OR TO END AUCTION EARLY
@503-415-1110 DAVID

Accepted payment methods:
-Secure bank to bank wire transfer
-Certified bank check

– full payment within 72hrs after auction ends
– any deposit are non-refundable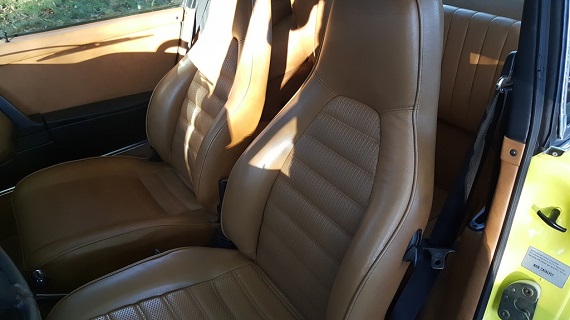 As inexpensive Porsches go this 912 fits the bill quite well and falls squarely into that space where we typically seek a 912 in the first place. As I mentioned in a previous 912 post, it's becoming difficult to find the long-hood examples for this sort of reasonable price. Some of that is down to overly optimistic sellers, but much of it simply comes down to the increasing value of those early cars. This one though currently has only been bid to $18,100. There's a couple days remaining so that may come up, but I'd be surprised if we see a dramatic rise in the price. As for the car itself, most everything appears to be in good order. The most obvious thing that stands out to me is the suspension. The ride height looks quite high, certainly higher than other examples I've seen. Perhaps that's just from the slope of the road where it's been parked; perhaps at some point the suspension was replaced with something much softer. It's something to ask questions about, but probably not something of too much concern (though it could shed some light on maintenance and upkeep). Otherwise, the paint looks good and the interior looks in nice shape. It's an attractive color combination as well. In the pantheon of Porsche collectibles there probably won't ever be much space for the 912E, but for those hoping to own and drive a classic Porsche, especially one with the classic 911 design, the 912E makes for an excellent option and one like this could be an outstanding value.
-Rob