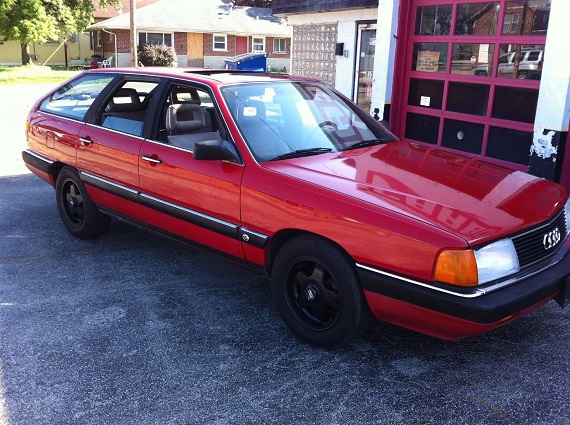 Were you to buy this Audi 5000S Avant, exactly zero people would run up to you and give you a high five. But more likely than not, as you were at a gas station topping off the ginormous 21 gallon fuel tank, you'd have time to hear at least one snicker accompanied by a "hey, ain't that the Audi that accelerates by itself?" 60 Minutes, the Donald Trump of high-brow journalism in the 1980s, so thoroughly managed to destroy the reputation of Audi that the brand was nearly extinguished from the U.S. market. Never mind that the owners had hit the wrong pedal because the automatics had a normal sized, normally placed pedal instead of the "EXTRA BIG-ASS" pedal 'Merican cars gave you at the time. Never mind that 60 Minutes had to rig the on-air segment to demonstrate the Audi's brakes failing. Never mind dealers would demonstrate – even in the turbo models – that if your foot was to the floor on the brakes, no amount of throttle could overcome them. You could stand there and argue yourself blue in the face, and still the person will walk away laughing about the Audi who acts like Stephen King's Christine. It probably doesn't help that it's Tornado Red, though….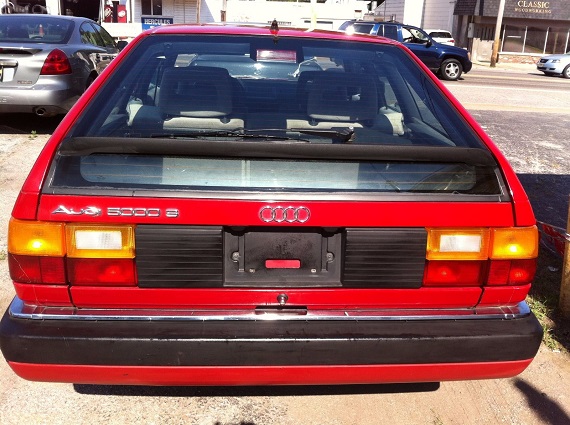 Year: 1988
Model: 5000S Avant
Engine: 2.3 liter inline-5
Transmission: 3-speed automatic
Mileage: 215,000 mi
Price: Reserve Auction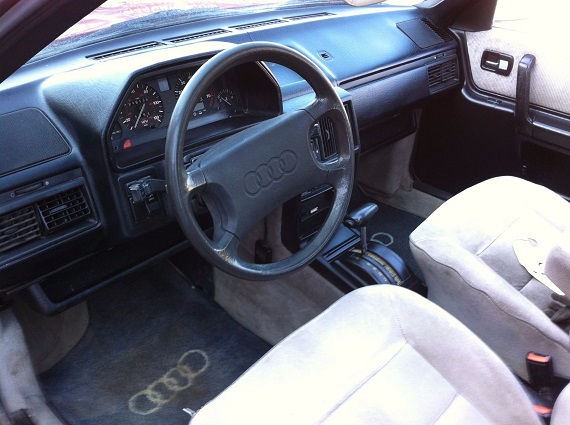 1988 Audi 5000s 216k miles, runs and drives great, passed state safety inspection 2 months ago, clean history report with 4 owners, Fresh tune up, oil change, good tires, new fuel injection actuator, all new A/C system converted to 134a, drives and shifts great, alpine cd player, everything works, sunroof, heated seats, powerwindows, etc. It is in great shape for a 28 yo car, but not perfect. Rear door is missing one speaker, coolant light on, but coolant full and runs cool (its a level sensor) when sitting at idle for over 5 mins it smokes a little from tailpipe, other than those few issues its good. Nice classic cruiser. Also antilock light on.
1988 was an intermediary year for the 5000, which received new badge script to match the newly launched (in the U.S., available in Europe in 1986) B3 chassis. The C3 was showing its age but still a smart looking, aerodynamic option and would continue on as the renamed 100 (non-turbo) and 200 (turbo) in 1989. As with the 1987 5000S quattro from the other day, motivation for the 5000S front-drive models was the 2.3 NF normally aspirated version of the inline-5 rated at 130 horsepower and 140 lb.ft of torque. Transmissions were either the 5-speed manual or, as with this car, 3-speed automatic. 5000S models came equipped with 14″x6″ 4x108mm "aero" wheels that were shared with the 4000CS front-drive model with heavy duty brakes. This car's rolling stock was upgraded to 15″ MSW wheels, but options from later C3 100 and B3/B4 80/90/Cabriolet models fit too. This car appears to have been equipped with the Kensington Quartz Velour but admittedly it's hard to tell from the photos, and could be the upgraded Savory Velour shared with B3 and late Coupe GT models. Also interesting is the spec, as this car is missing the often-equipped but optional roof rails, but has the trip computer so wasn't a total stripper-model. It's got a lot of miles but most do, and generally speaking the condition is nice. Is it for you? Market value on these cars is nearly non-existent but they make great highway cruiser and can swallow an amazing load of materials. Plus, there's very little on the road today that looks like them. The reserve is still on, but I can't imagine the value of this example to far exceed $1,500.
-Carter