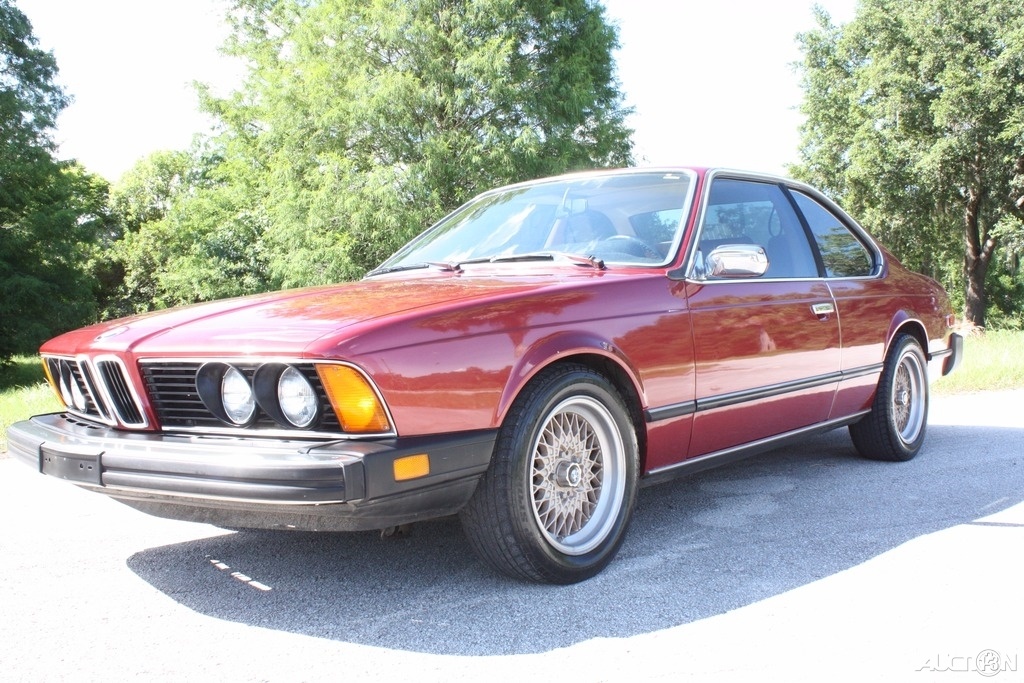 Recently I looked at the one-year only BMW 630CSi. With only 17,000 miles on the odometer and in period correct Reseda Green with slightly updated BBS Mahle wheels, it looked like a great example. Unfortunately, it had three strikes against it; the photography and presentation wasn't outstanding for the mileage, it was an automatic and the asking price was a steep $20,000.
630s are infrequently seen in today's market, so it was with some surprise that another 1977 popped up for sale in such short order. This time in Rubinrot Metallic and wearing again updated BBS Mahle wheels with a more aggressive fitment, this E24 is a no reserve auction and, importantly, a 5-speed manual. Is this the one to get?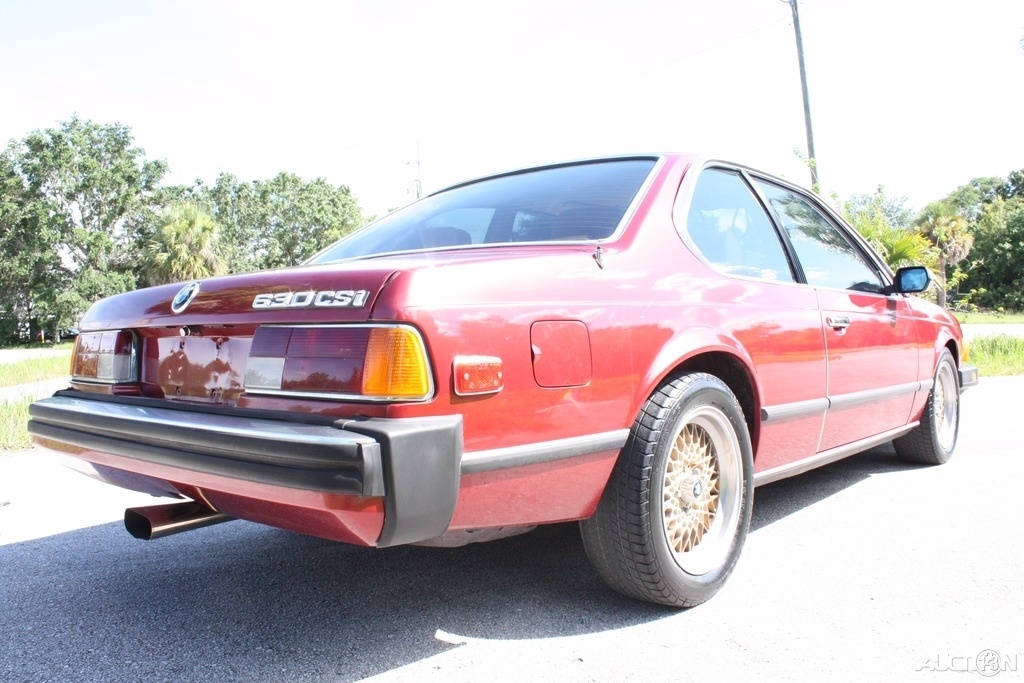 Year: 1977
Model: 630CSi
Engine: 3.0 liter inline-6
Transmission: 5-speed manual
Mileage: 92,643 mi
Price: No Reserve Auction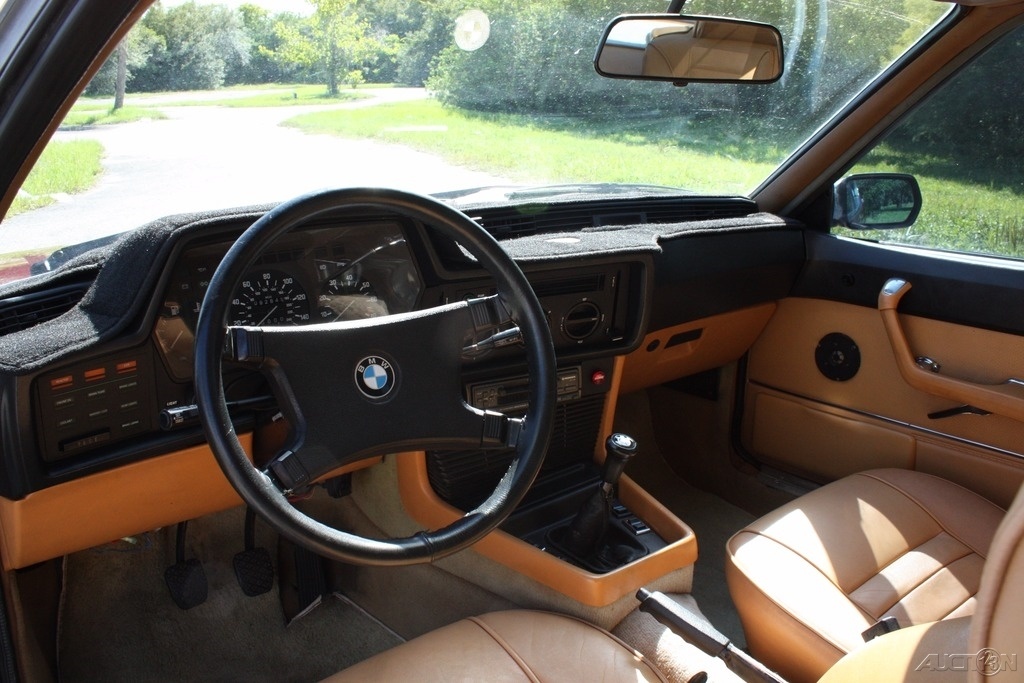 YOU ARE BIDDING
ON
A
NO RESERVE
1977
BMW
630 CSI
E24 CHASSIS
WITH
3.0 LITER M30 FUEL INJECTED ENGINE
MANUAL TRANSMISSION
ALL ORIGINAL WELL KEPT EXAMPLE
FIRST YEAR INTRODUCTION TO U.S MARKET
HARMANN BODY
SUNROOF
A/C
POWER BRAKES
POWER STEERING
4 WHEEL DISC BRAKES
BBS WHEELS
DINAN RACING SUSPENSION
BAVARIAN SHORT SHIFTER
NEW FUEL PUMP
NEW IGNITION COIL
ORIGINAL TOOL SET
ALL THE FACTORY STICKERS ARE INTACT
SOLD AT BARRETT JACKSON IN 1998
TRUE COLLECTIBLE BMW
POWER WINDOWS DO NOT WORK

*****PLEASE READ VERY CAREFULLY*****

IF YOU WIN THE AUCTION, YOU PAY FOR THE ITEM.
IF YOU WANT IT, YOU HAVE TO BID.

WINNING BIDDERS ARE LEGALLY OBLIGATED TO COMPLETE THEIR PURCHASE

DO NOT BID IF YOU DO NOT INTEND ON PAYING. WE TAKE EVERY STEP TO INSURE YOUR SATISFACTION, AND OUR OWN PROTECTION AGAINST FRAUD

WE DO NOT ACCEPT CHILDISH EXCUSES LIKE YOUR KID PLACED THE BID BY MISTAKE, YOUR WIFE DOES NOT LET YOU BUY, OR ANY OTHER EXCUSE

PLEASE LOOK AT THE PICTURES VERY CAREFULLY !!

CARFAX REPORT IS AVAILABLE FOR MOST VEHICLES

IT IS YOUR RESPONSIBILITY TO INSPECT THE VEHICLE BEFORE BIDDING

***NOT AFTER WINNING THE AUCTION***

YOU ARE ALWAYS WELCOME TO COME TO OUR LOCATION TO INSPECT PRIOR TO AUCTION CLOSE

PLEASE DO NOT THINK THAT YOU CAN BID ON THE CAR, WIN THE AUCTION, LOOK AT THE VEHICLE AND NOT PURCHASE IT IF YOU DO NOT LIKE IT.

RESPECT OUR FAMILY BUSINESS PLEASE

WE CAN ARRANGE SHIPPING ANYWHERE IN THE WORLD

PLEASE ASK FOR SHIPPING QUOTE

WE DO EXPORT VEHICLES WORLDWIDE!!

$595 DEALER FEE WILL BE ADDED (NO EXCEPTIONS, DEALERS INCLUDED TOO)

$200 NONREFUNDABLE PAYPAL DEPOSIT IS REQUIRED **IMMEDIATELY** FOLLOWING AUCTION CLOSE

REMAINING BALANCE MUST BE PAID IN 3 DAYS NO EXCEPTIONS

BY

WIRE TRANSFER,DIRECT DEPOSIT,CERTIFIED FUNDS OR CASH IN PERSON

DEBIT/CREDIT CARD PAYMENTS REQUIRE 4% PROCESSING FEE

PAYPAL IS ONLY FOR NON REFUNDABLE $500 DEPOSIT

PLEASE READ OUR POLICY/TERMS VERY CAREFULLY!!

IF YOU ARE A FLORIDA RESIDENT, WE MUST COLLECT TAX, TITLE, AND REGISTRATION FEES

THIS VEHICLE IS SOLD AS-IS WHERE-IS WITHOUT IMPLIED OR EXPRESSED WARRANTY

TRADES NOT ACCEPTED

WE ARE NOT LIABLE FOR ANY DAMAGES OR FAULTS AFTER THE VEHICLE LEAVES OUR CARE, CUSTODY, OR CONTROL.

WE ARE HONEST AND RESPECTFUL. PLEASE TREAT US WITH THE SAME RESPECT AND WE WILL TAKE CARE OF YOU.
OUR CUSTOMERS ARE OUR FRIENDS. WE HAVE EARNED THEIR TRUST AND BUSINESS OVER THE PAST 20 YEARS.

IF YOU ARE NOT HAPPY WITH THESE TERMS, PLEASE DO NOT BID.

THANK YOU

GOOD LUCK AND HAPPY BIDDING!!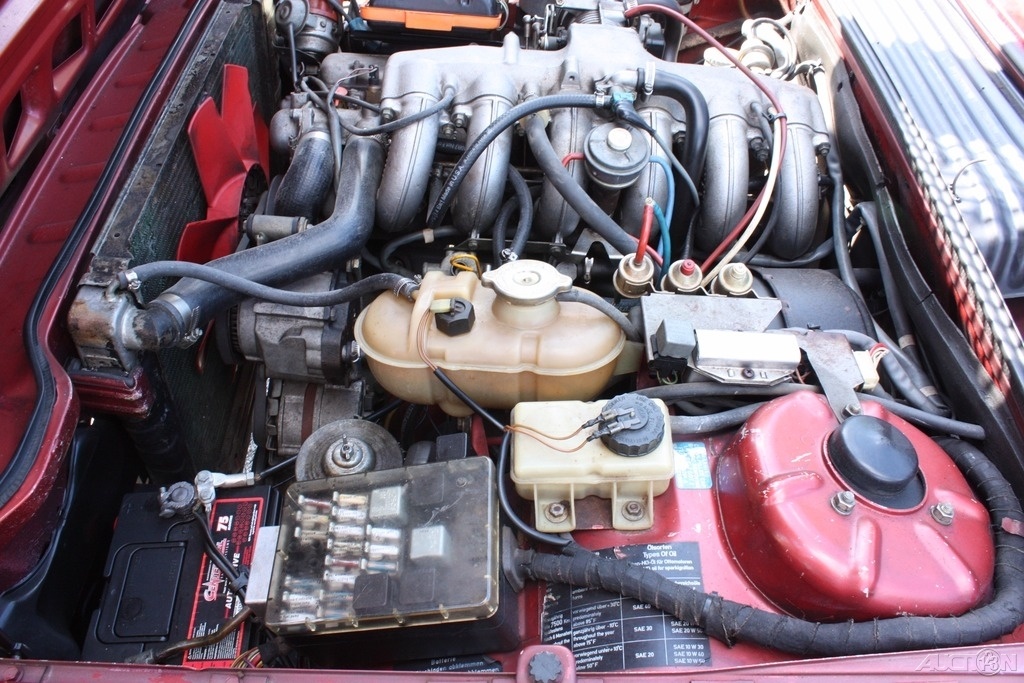 There are a few things that stood out in this auction to me. First was the claim of "all original". Well, not so fast – obviously the wheels have been changed out, as too has the exhaust. It then further states that the "HARMANN" bodied car (ahem…Karmann, seller) has Dinan racing suspension and a short-shift kit. The story gets more interesting as you dig a bit deeper; indeed, as the listing mentions and shows through some paraphernalia, the car went through the Barrett-Jackson auction in 2002.
There, it sold for $11,000. Though the Dinan suspension is listed, the ride height is notably different. Also of interest is that in the BJ listing, it is disclosed that the car is a respray. I felt there was evidence of that in the listing photos, as especially down the sides there appears to be more than factory levels of orange peel. Nevertheless, the car appears great and the bidding is much lower than where the car sold for in 2002. So what gives? Well, further digging reveals something that may be associated with the non-functional windows, unfortunately.
In May of 2017, this car was sold at salvage through the Copart system. I don't have a log in so can't see what it sold for, but it did come from Houston, TX it would appear. Well, two years ago in Houston, Texas, there was major flooding.
Was this car involved in that flooding? That there are non-functional electrics might seem to indicate there's a large problem which sent it to salvage; otherwise, why would a functional and great condition BMW that had previously been through a high-profile auction house be dumped? The replacement fuel pump and ignition bits may back that up as well. The current seller makes no mention of the salvage sale obviously, and the Florida location doesn't surprise me awfully much since that seems to be one of the states it's easiest to get a clean title in. On top of that, the seller is charging what I'd consider an outrageous dealer fee of $595 – by far, the highest I think I've seen on eBay, and currently more than 10% on top of the purchase price.
With little to explain what occurred between 2002 and 2015, this looks very much like a case of caveat emptor, as nice as this 630CSi seems to be on the surface.
-Carter