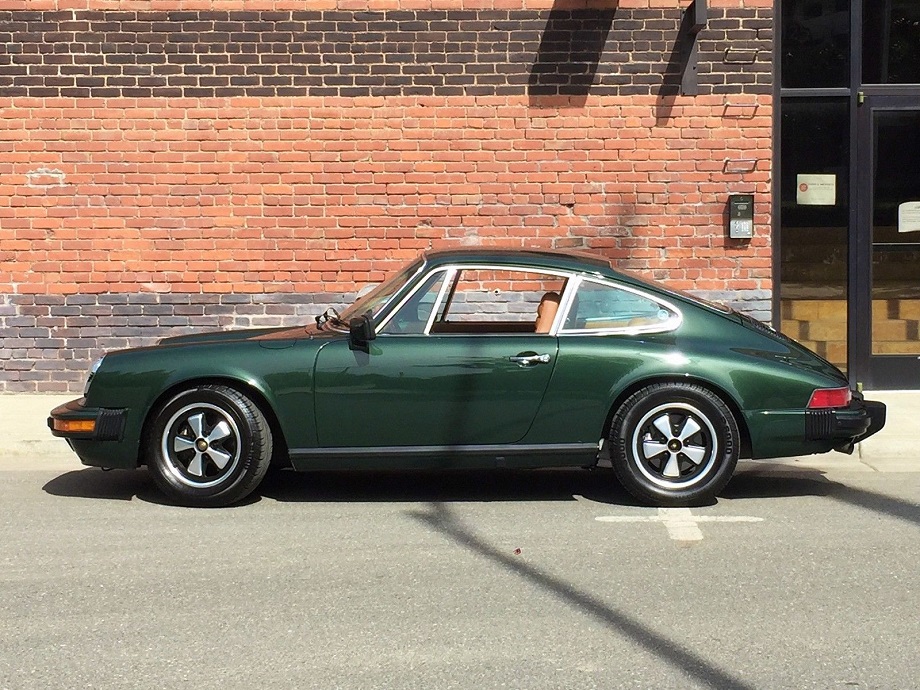 It's been a little while since we checked in on the market for the mid-year 911. Mostly that's due to not frequently coming across particularly desirable examples. As one of the least loved of the air-cooled 911 range, and with performance and reliability concerns being largely responsible for that lack of love, these simply aren't models that owners tucked away, using only for weekend cruising, or models that restorers have had their eye on returning to former glory.
This one is an exception. It has been fully restored and even though that restoration occurred seven years ago it still looks in wonderful condition. It's also a nice color combination even if dark green metallics tend to attract less attention than other available colors. For those who are fans of dark green though – and I count myself in that group – I think this combination should have a good deal of appeal. The asking price strikes me as a bit high, but, again, I haven't had a good eye on the market so a nice example could be capable of fetching this value. We shall see. Let's take a look: here we have an Oak Green Metallic 1977 Porsche 911S Coupe with Cork interior.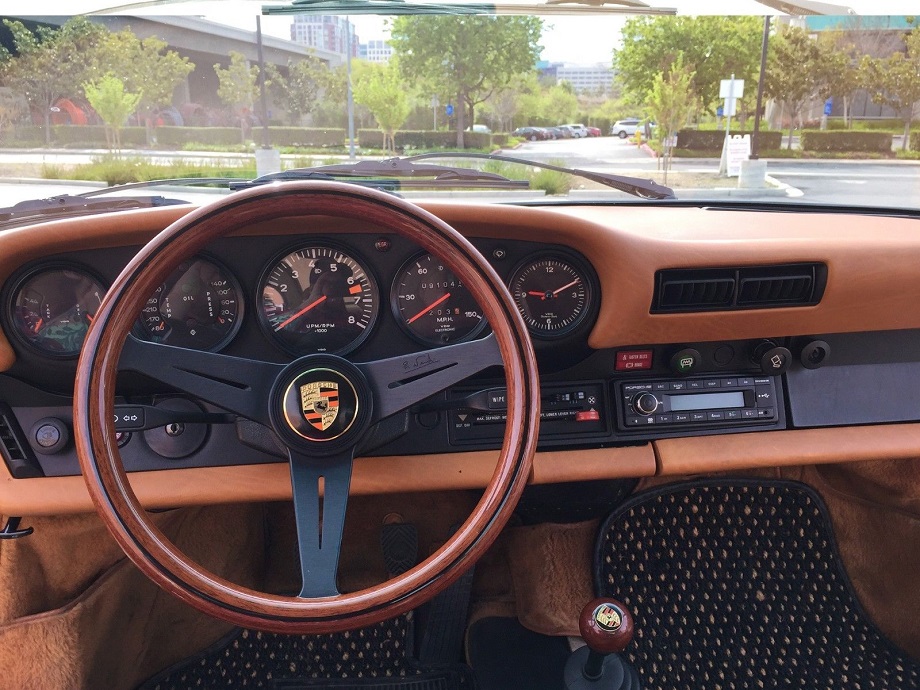 Year: 1977
Model: 911S
Engine: 2.7 liter flat-6
Transmission: 5-speed manual
Mileage: 91,045 mi
Price: $62,400 Buy It Now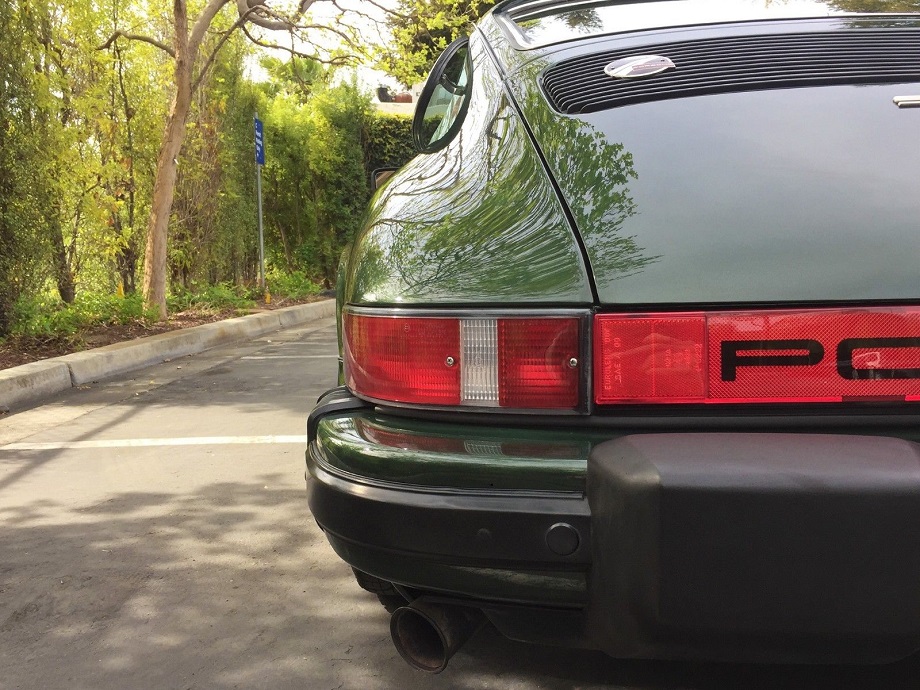 Video Walk-around:


Photo Gallery:

http://s863.photobucket.com/user/FX09/slideshow/1977%20Porsche%20911S

1977 Porsche 911S

Gorgeous car ready to show and go, change in circumstances is simply forcing the sale of a fantastic car. Extensive documentation and work on this vehicle. Comprehensive restoration in 2011 and further refinement in the last two years of my ownership, easily another $15-20K in receipts alone including mechanical work, fresh parts including brand new tires and re-anodized new Fuchs and much much (much) more. Porsche authentication included.

I'm the fourth owner of this car which I found at the Mecum Classic Car Auction in Monterey and ultimately purchased a week later. Spending most of it's time in the mid-west before making it to TX and then CA, this car – much like many mid-years – was hot rodded with a new engine and aftermarket exhaust at some point in the early 90's. This particular vehicle has been restored back to it's original glory with a year correct (77' 2.7 with less than 70K and recently completely removed and serviced/maintained while new motor mounts were installed) to go along with the rest of it's original numbers matching parts. This car looks the part and drives fantastic, currently residing in the Bay area California where it has legally passed smog with zero issues.

The paint – a very rare Oak Green Metallic – has seen one extremely high-end repaint in it's same original color in 2016 and looks amazing as the metallic paint dramatically changes character in different sun/times of day. The interior – also in it's original cork brown – has all been restored, replaced or tastefully upgraded including an amazing Nardi wood wheel and period-correct looking bluetooth sound system from Germany. I'll let the pictures speak for themselves.

This car turns heads everywhere it goes and this year in particular is a great balance between old and new with throw back features like rear pop-out windows and modern necessities like a galvanized body with ZERO issues. With all the work done – far too much to list here – this is a car that is ready to be enjoyed for many years to come, I had hoped it would be me but needing to adjust with life.

Happy to help coordinate shipping needs as well, the car is safely stored awaiting its new owner.

Mecum Auction Gallery:
(state of car when I purchased, pg. 256)

http://cdn1.mecum.com/assets/docs/CA0816_Saturday_Catalog/offline/download.pdf
This looks to be a very lovingly cared for 911, at least since its restoration. That dark green paint shows quite well and the contrast with the Cork interior is excellent. I think we can see here why these darker greens can be so appealing. There is both a natural quality to them and also some vibrancy. It doesn't necessarily remind us of the bright colors of Spring, but I don't think it's far off either. It's woodsy and the Cork interior helps in that regard. The interior looks in very nice shape. The floor mats add a nice touch and I really like the way the wood Nardi wheel goes with the rest of the interior. A wood steering wheel doesn't always work. I think here it does.
We should note: this 911S does not have its original engine. Rather, it has a correct year 2.7 liter flat-six. It sounds like the original engine had been modified by a previous owner and, presumably, was no longer usable. Its current engine is said to have been recently serviced and it does have fewer miles than the chassis. Still, I think it's that lack of originality that will hold the price back and prevent it from reaching this level. From what we're told there is lots of documentation to go with the car and everything is in good working order. If it runs as good as it looks, then I'm sure it'll provide plenty of joy to those who are fans of these less appreciated 911s.
-Rob