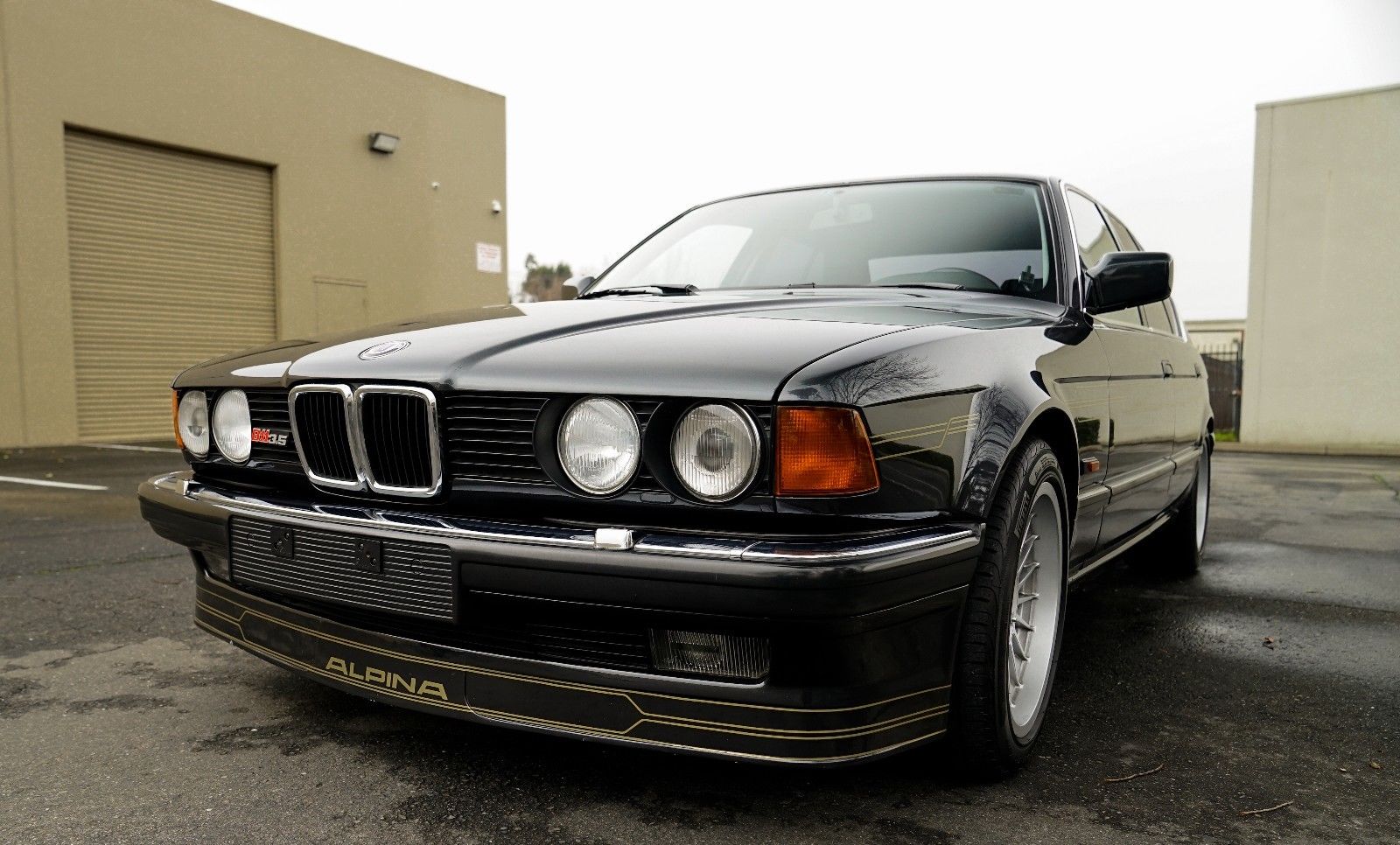 Update 7/8/18: The seller has dropped the price from the original $29,000 ask to $24,900 today.
I've shown in several recent Alpina posts that you really need to watch what you're buying. As it's still possible to get all of the parts from Alpinas and even replica dash plaques can be forged, it's the details that help to establish that you're barking up the right tree.
The last E32 Alpina we looked at was the replica B12 5.0. While it looked the part and featured correct Alpina parts, it was not an original build – something that makes a difference in the pricing. Yet that didn't slow down bids the second time around, as a slick picture gallery and glaring omission that it was a later build from parts netted a $23,600 sale. For a non-original E32, that was seriously strong bidding. For example, we had featured a real B12 5.0 with very low mileage in pristine condition for $29,900 in 2016.
Today we have another E32, but this time it's the lower-spec B11 with the M30-derived 3.5 liter inline-6. Looks wise, there's little to differentiate these two models. While the E30, E28 and E34 models usually steal the headlines, I absolutely love the brutish look of the even larger 7 adorned with the signature Alpina treatment. So is this B11 the real deal, and is it a better deal?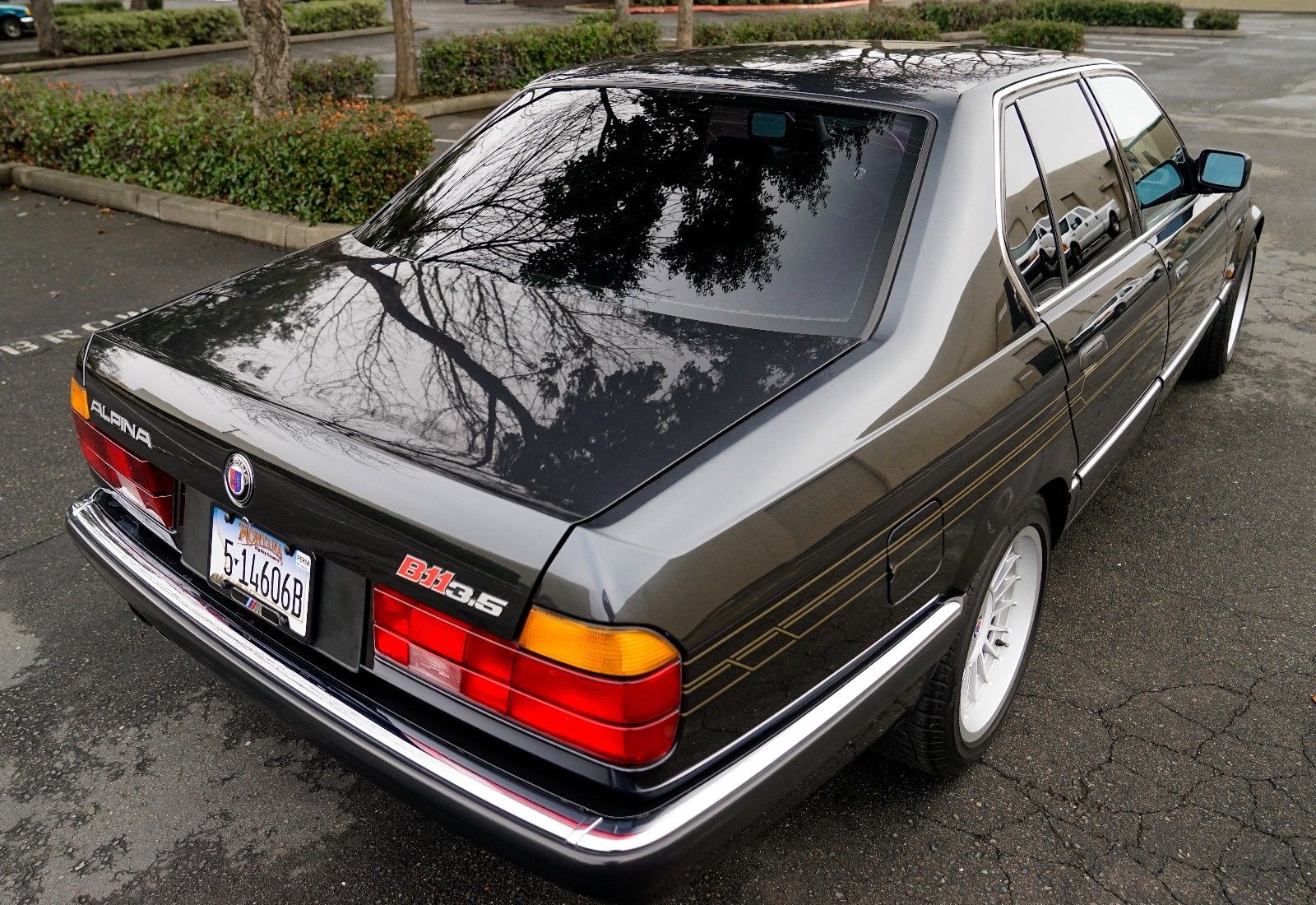 Year: 1990
Model: B11 3.5
Engine: 3.5 liter inline-6
Transmission: 4-speed automatic
Mileage: 126,000 km (78,292 mi)
Price: $24,900 Buy It Now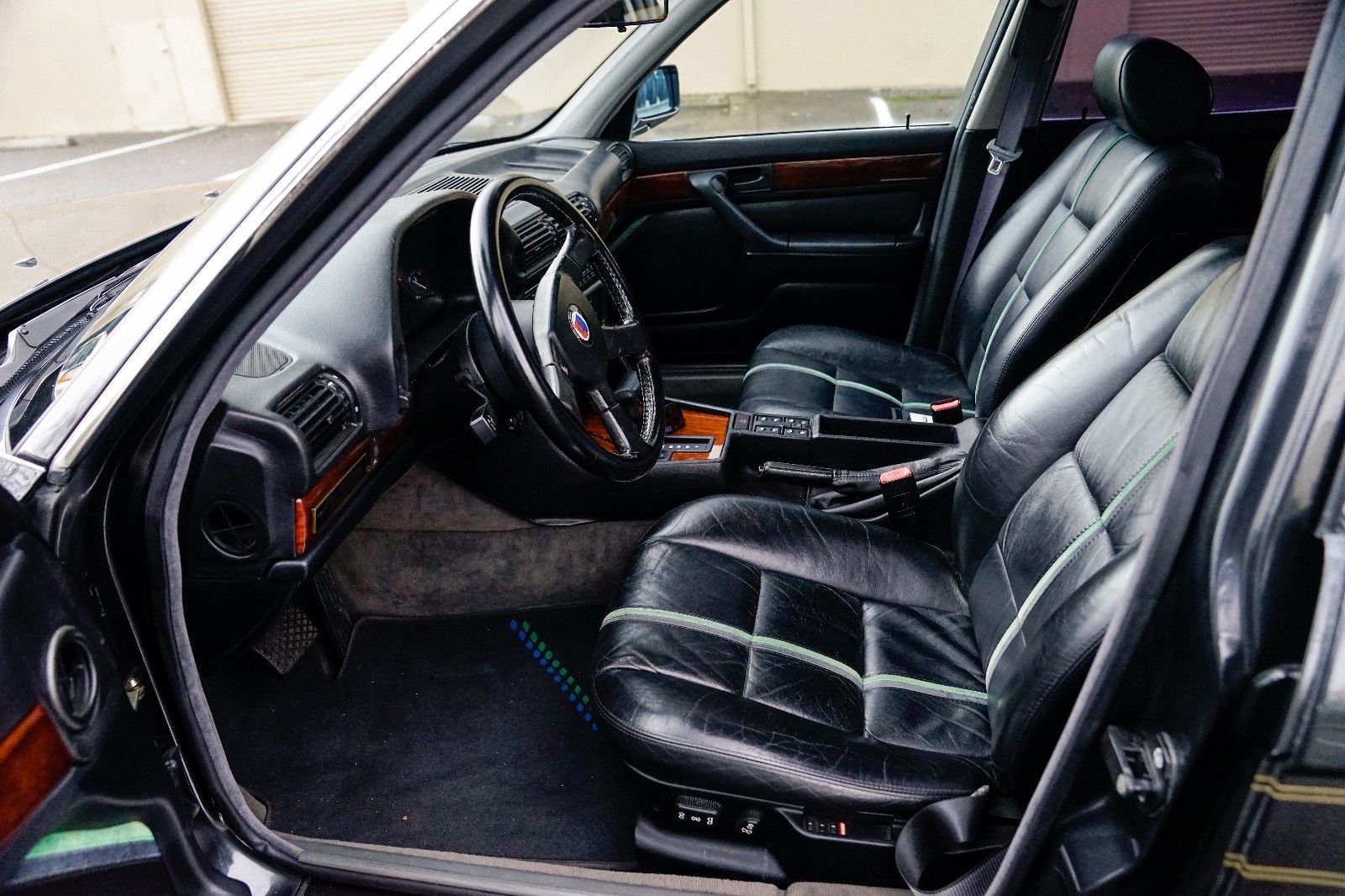 It's time to sell my 1990 BMW Alpina B11 3.5. This is of the E32 chassis code and she is a wonderful car.

This car currently has about 78,000 miles on the engine and chassis, but the Alpina built and tuned m30b35 engine is legendary for its longevity and bulletproof design, that it has many more miles in it. It drive perfectly, stops perfectly, tracks straight and there are no unusual vibrations or noises. AC works great, no dead pixels in the OBC or cluster, and is ready for a new owner.

Here is some information from when I purchased the car:

This is Original Alpina B11 3.5 complete car. Prodution number 275 out of world limited 332 cars.
This Japanese Alpina authorized dealer model sold in Japan 1989 Dec. No accident, original 120000km (75000miles) all authentic mint condition car. 254hp with top speed 248km (155miles)
Now US market allowed to import this car so dont miss this rare super saloon. so dont miss it!

Make: BMW
Model: Alpina B11 E32
Type:
Year: 1990
Body Type: Standard Car
Doors: 4
Seats: 5
Steering Position: Left-hand drive
Owners: 3
VIN: WAPBB35009BB30275
Alpina B11 No 275 / 332

78,292 miles, 126,000 km

exterior, electric

Exterior Color: Black (Metallic)

Super clean. always kept inside garage. no dent no scratches no fade perfect exterior.
Alpina original spoliers. 17inch wheels. Alpina B11 originally lowered suspension.
Diamond BLK with gold Alpina stripe. All perfectly working order. A/C works really good too

nterior Color: Black

Alpina B11 BLK leather seats. Original Alpina B11 interiors (very good condition soft leather)
Alpina caution plate (Production 0275) door panels even carpets all original Alpina B11(Blue with Green stripes) Alpina B11 originaly has Builstain gas stiffer shockes and shhorter springs. very tight and stiff. staible handring.
17inch original ALpina wheels are perfect shape. 235/45+265/40 wide tires looks so cool. Pirelli P-zero nero 70% tread.
engine, equipments

Engine Size: 3430 cc
Cylinders: 6
Power: 261 BHP

Engine mainteined perfectly and sounds very healthy. Strong power
Especially driving on freeway amazing!!
transmission, special features

Transmission: Automatic

Perfect. no time lag, shocks very smooth Only 332 cars were produced officially. This is original authentic Alpina B11 # 275
Add this car to your collection.
1989 BMW Alpina B11 #275
history records
Sold at Alpina authorized dealer (Nicole Japan) on Dec 1989.
3 owners most records available
maintenance records
Mainteined perfectly. most records available
Nicole ALpina hand book comes with the car

Please call me with any questions on the car. I am happy to answer and help assist you with information. I've taken care of the car and replaced important parts while in my possession. My name is Gil and my phone number is (916) 997-4511.

Thank you for looking!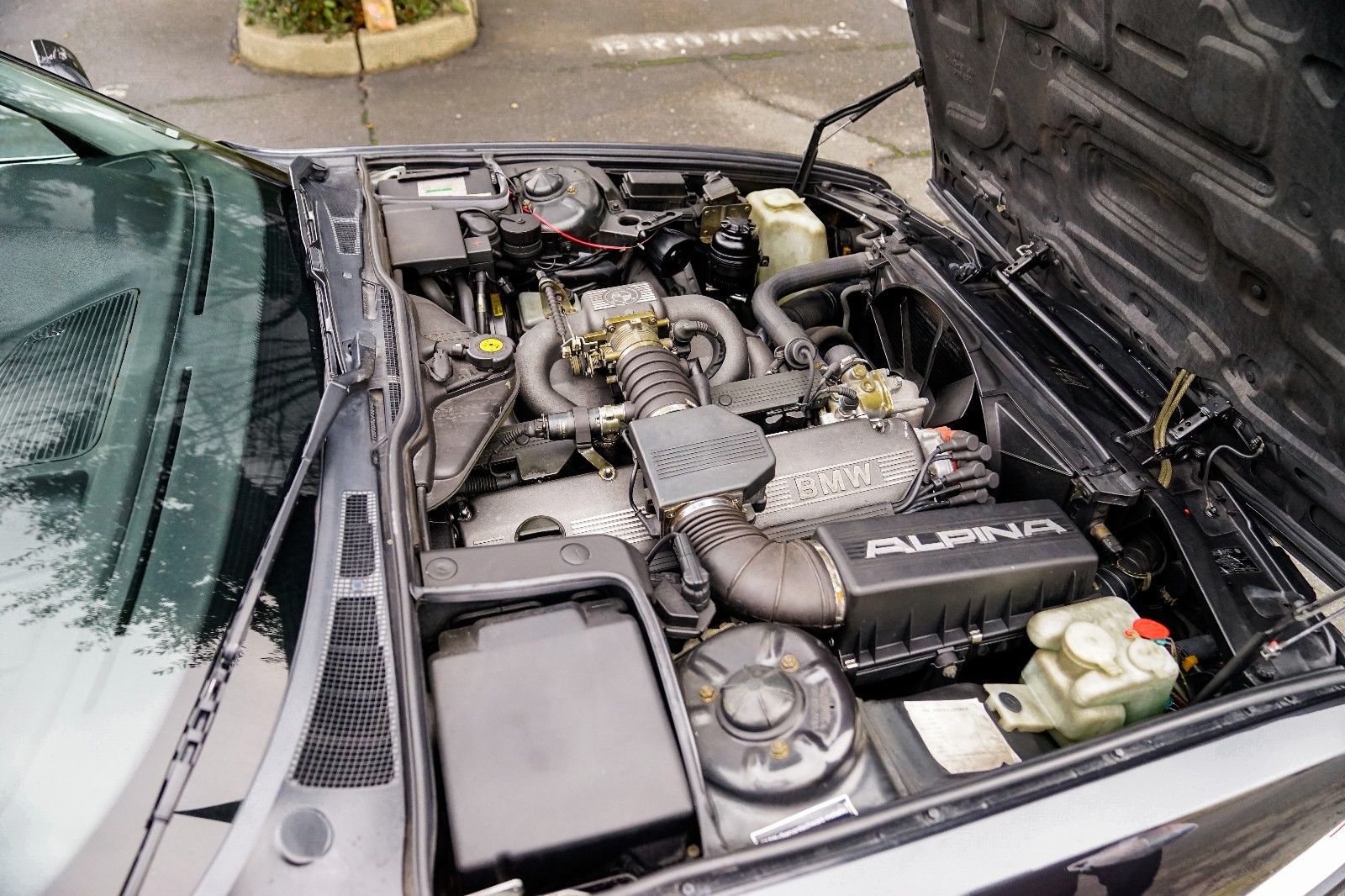 Visually, the car looks right; it has the right stripes, the right wheels, and the right chin spoiler. The ride height looks right and the gallery depicts great condition throughout. Maintenance records are claimed to be available, though part of the listing description appears to be pulled from the site that the current seller bought it from. Yet the real importance is the VIN and chassis number, and thankfully we're right on there – a WAP VIN ending in 275 corresponds to the chassis number which is documented in the Alpina Archives.
Pricing? Well, you don't have to be a detective to see that they're asking more than the replica B12 sold for, and an equal amount to the real B12 5.0 which had lower mileage. The market is a bit hotter now on these cars than it was a few years ago, but I don't think it's advanced that much. I'd guess this car will likely come up a few more times with some price reductions before it will sell.
-Carter