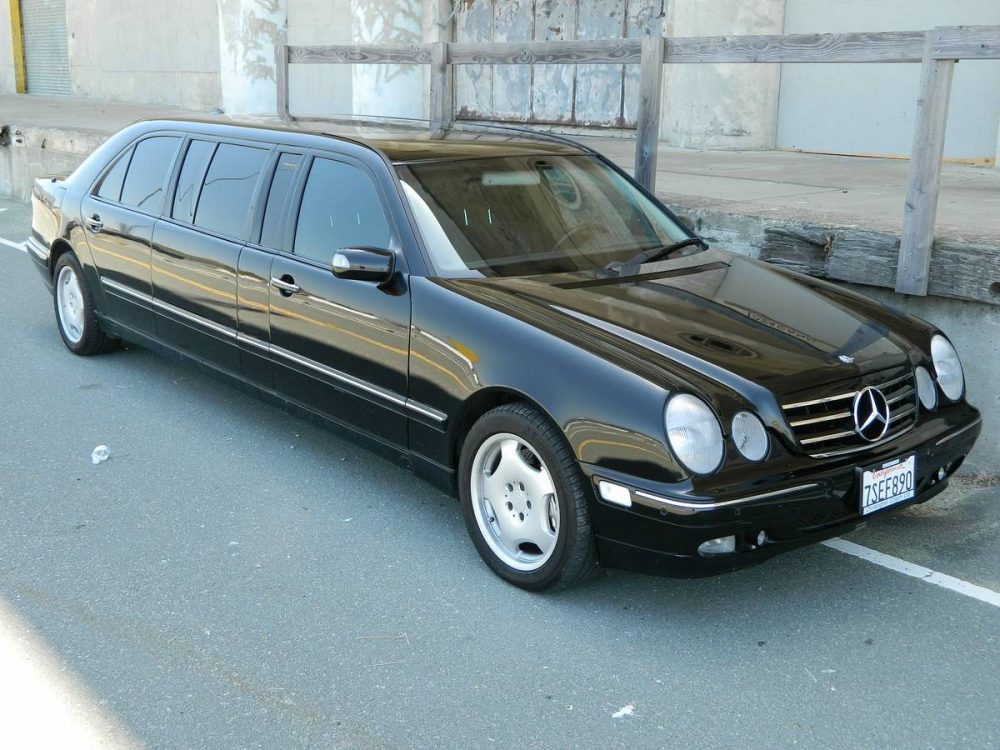 I check out a fair share of limousines with some of them being pretty cool and some being done maybe not so well. For better or worse, each one of them has their own unique features and characteristics. Today's limo, a 2000 Mercedes-Benz E320 built by Binz, has its own setup that I haven't seen before and even has a little surprise under the hood. Although the title might have given away the surprise though.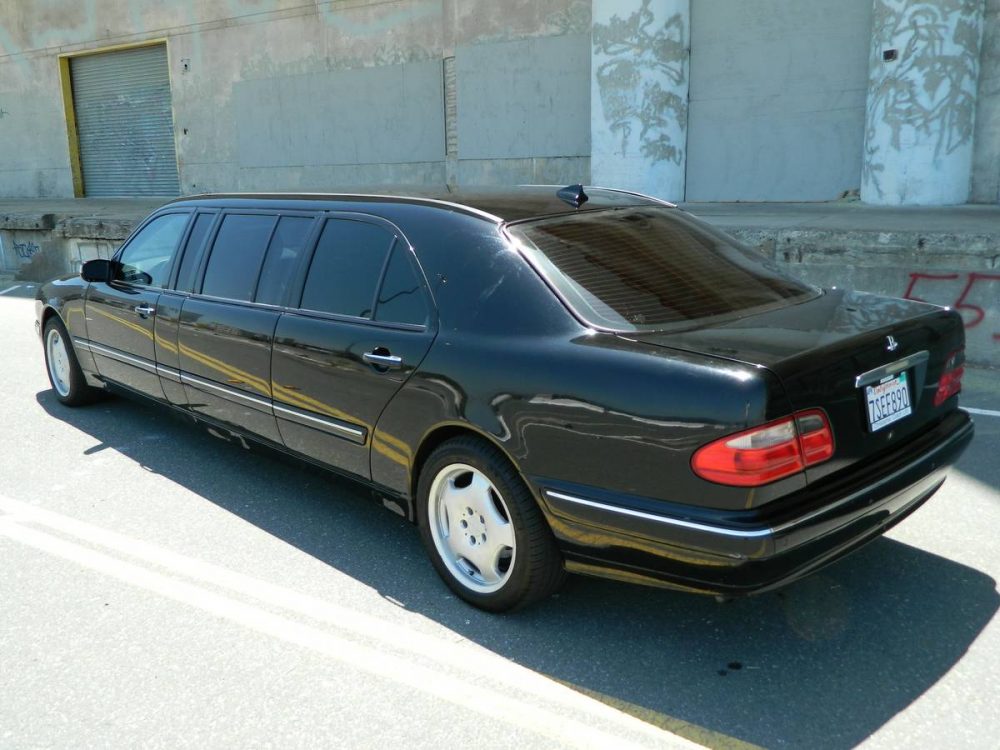 Year: 2000
Model: E320 Limousine
Engine: 3.2 liter supercharged V6
Transmission: 5-speed automatic
Mileage: 21,101 mi
Price: $78,888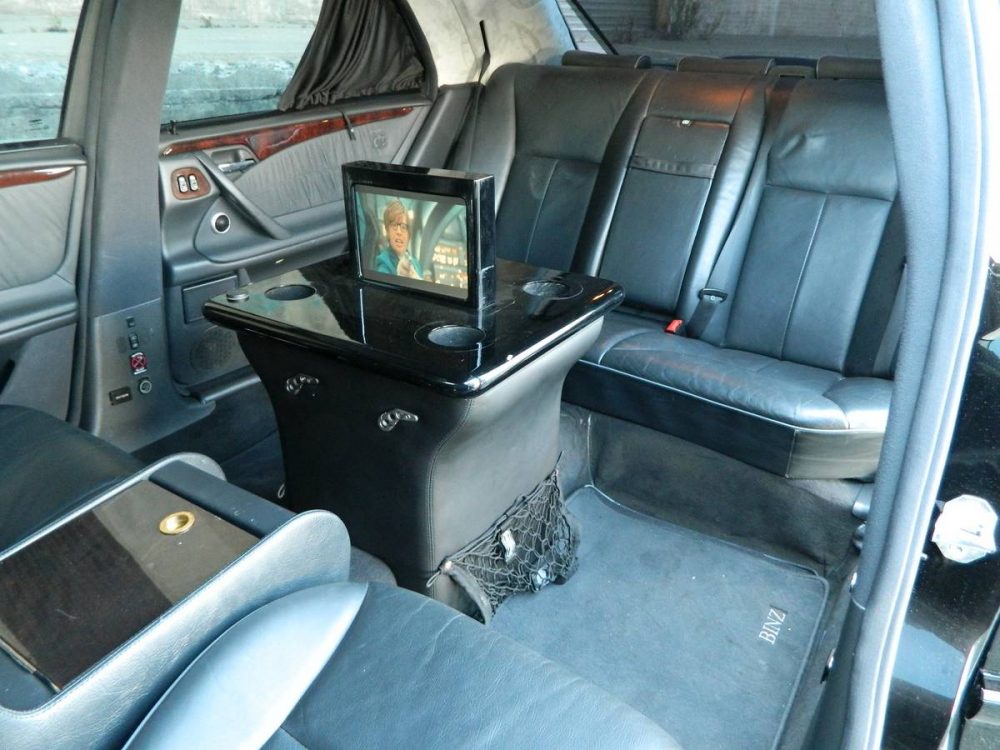 This is NOT something you see every day! A one of a kind BINZ limo. Founded in Lorch in 1936, Binz of Germany is a high end custom coach-builder of many different types of commercial vehicles and is the only factory authorized MBZ aftermarket limo constructor. Starting out as an 6 cyl. E320, this two owner car has always been in private hands and never used commercially. Stretched 59″ with 4 conventional and 4 'secret' doors this limousine does not require a commercial license to operate unless you put it into business service and it is loaded with many special features and has obtained extensive customization.
The President of Kleemann oversaw the fitment of his Kompressor Supercharger system that boosts the stock horsepower to 330, truly an impressive drive to be sure.
Custom Brembo front brakes utilizing 14″ rotors and Ferrari F40 4 piston calipers, Hi-Po pads and stainless steel brake lines help slow you back down.
17″x8″ Lorinser Alloy Rims shod with high-speed and road force balanced Michelin Primacy mxm4 245-45-R17 tires
Interior configuration for the rear compartment takes advantage of the extensive 59″ stretch allowing for no knee to knee contact for the rear passengers and even has a small conference table with a touch screen video sound system player and built in glass holders installed in between since there is so much room! Trimmed in beautiful wood veneer there is even a cool box to hold your champagne bottles!
Access to the rear is by way of two conventional doors but the driver has control over two 'secret' doors for exiting. So upon your arrival the driver can 'pop' the solenoids and the two large stretch panels pop open like real doors so exiting is painless and comfortable. The other two 'secret' doors are the panels just behind the drivers compartment that allow for servicing of the glass divider mechanism so in reality you actually have 8 doors!? Privacy is further enhanced with custom retractable curtains for the entire rear compartment.
The interior is trimmed in black leather and shows as new. Custom headliner includes lighted vanity mirrors and is trimmed in Alcantara type covering. Driver is equipped with full navigation and backup camera in addition to the electronic controls for the concealed doors.
When ordered new this vehicle was priced at more than $180k and the first owner spent an additional $57k in upgrades.
Having only covered 21k miles since new you can certainly count on many more years of service from this very unique, one of a kind custom built coach.
Treat yourself or your special someone to the utmost in luxury driving, you will definitely be the only one on your block with one of these!! Everywhere we ever took it we would draw a crowd since you definitely stand out from the crowd of Lincolns and Cadillacs…. All offers, trades considered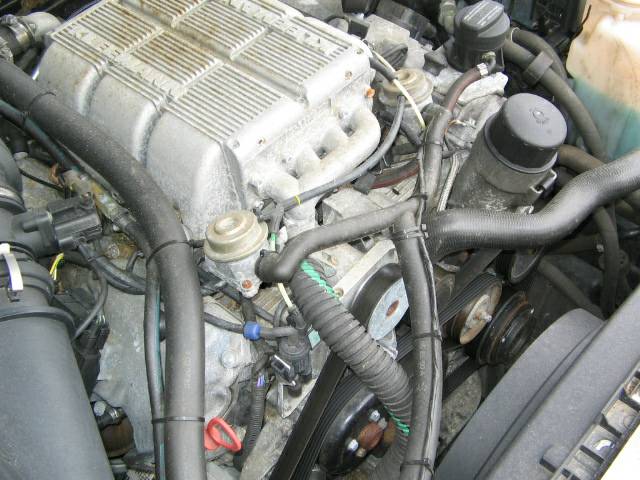 This is probably the most unusual limo builds I've ever seen. On the outside, it looks like it is your standard stretch car with four doors. Once you get inside, you actually see that this car has two more doors that open from the inside. To go even further, Binz added two tiny service doors right behind the B-pillar to give you access to the privacy glass mechanism. Apparently that mechanism needs servicing pretty often if they felt the need to build two little doors to access it at ease. Inside the rear four doors, you have your standard setup of two sets of seats but with a custom table in the center with a retractable screen that plays Austin Powers movies. Fitting for time, I suppose. Under the hood is where it really gets interesting. A Kleeman supercharger was added to the M112 V6 that bumped the power up to about 330 horsepower. I'm thinking all 330 horses are needed to haul around this extra weight plus a load of passengers as well.
The asking price? $78,888. I don't need to tell you how insane that number is but I will anyway. You can grab the factory Pullman I mentioned earlier  for less than this and probably be more satisfied if you need a six-person hauler. People don't seem to realize that once you pull the trigger on a limo, all resell value is basically thrown out the window and it only gets worse as the years go by. The kind of people who want limos for their business or personal use don't want old limos with outdated looks and technology. Yes, you can argue that the actual material cost is worth something here, but if no one wants to deal with it, whats the real value?
– Andrew
Thanks to Jeff for the spot!