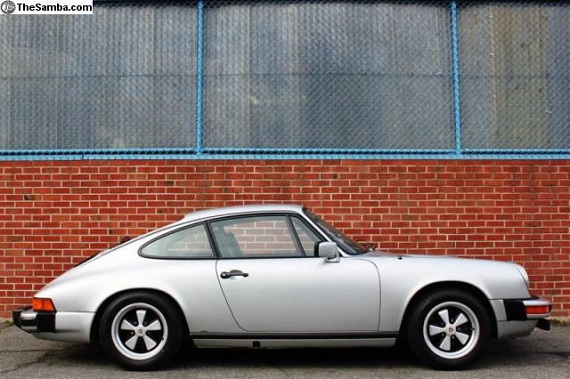 Low mileage, but less desirable, models of the 911 always find themselves in an interesting place on the Porsche market. Generally, such cars are unloved because of engine issues or styling issues, or in the case with the car here: both. Here we have a 1977 Porsche 911S Coupe, located in Los Angeles, with just 43,000 miles on it. As the first models with the redesigned body with impact bumpers, the 1974-1977 911 was always going to struggle relative to its predecessors, but it's the engine issues that really plagued these cars, dissuading potential buyers and holding down values. After all, the 911SC and 3.2 Carrera that immediately followed, each of which shares very similar styling to a '77 911S, is well loved amongst 911 fans. But those models both have stout engines that easily reach into the six figures. A '77 911S can be a very good car though, if all of the appropriate steps are taken ahead of time.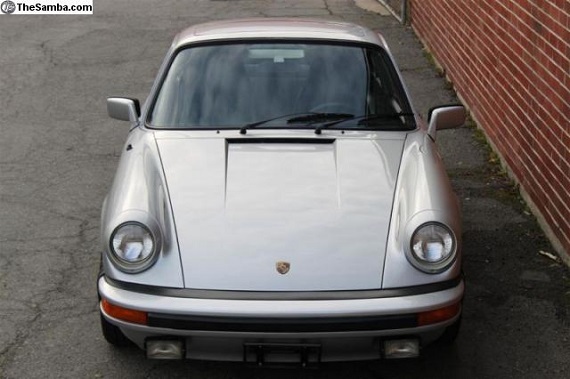 Year: 1977
Model: 911S
Engine: 2.7 liter flat-6
Transmission: 5-speed manual
Mileage: 43,000 mi
Price: $35,000
1977 Porsche 911S Coupe Engine No. *6270887*. Silver Exterior with Black Leather Interior, this car is a very nice driver example with desirable original specification and exceptional structural integrity. This car currently shows 43,000 miles. It is well optioned with sport seats, fog lights, air conditioning, rear windscreen wiper, and sunroof. 1977 was the first year of the fully galvanized 911 chassis, and as a result, these cars are much more resistant to corrosion. The car wears a presentable and excellent paint job, and has never been involved in an accident. The interior is unrestored and in very good condition overall. The dashboard is excellent, with no cracking, warping, or discoloration. The switches and instruments are original and very nice, as are the carpets. The seats are correct and desirable sport seats and have never been reupholstered. The headliner and visors are also original and in very good shape.
The air conditioning system is still in place, although the system does not turn on.The Engine and Transmission is original and no part has ever been replaced. The original 5-blade cooling fan is also in place still, as is the green fan shroud. The trunk appears as it should, with original carpet in good condition. The brakes work well and the entire driving experience is as good as if not better than that of the highly collectible 2.4 liter long hood cars.
Finished in its desirable original color combination, this example has it original tools and jack and represents superb value as a car that is equally if not more enjoyable than the superheated long hood cars. – See more at: http://www.classifiedads.com/classic_cars_antiques-ad128718380.htm#sthash.1hrqxkg7.dpuf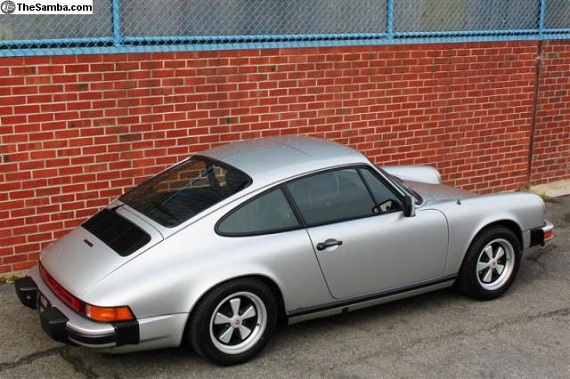 The key to saving one's shirt on one of these is a thorough inspection of the engine. A well rebuilt engine is ideal with these cars, but a well cared for original would be the next best alternative (other than already having the engine from a later 911). Otherwise, once the engine issues are solved these are a fantastic 911 to drive and sure to please many owners. The seller has priced this car at the top of the market. For that kind of money, the interior and exterior would need to be pristine and the engine already rebuilt. So the price will have to come down quite a bit, but when a good example of a '77 911S is found, they can make for the best bargains on the 911 market.
-Rob