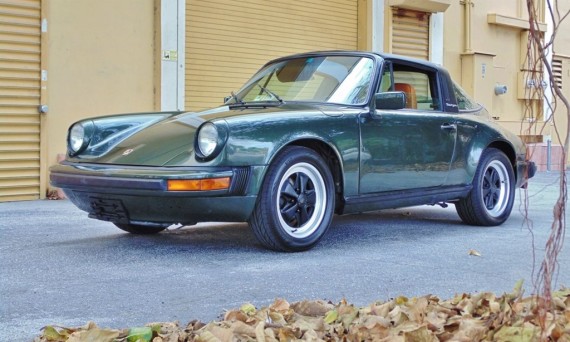 Over the past couple of years my affinity for the Targa 911 models has grown considerably. I'm sure that their position as the "value" model in the classic 911 market has something to do with that as I usually expect a reasonable price tag when I see Targa in the title of a listing. Of course, we're getting to a point where even these models are commanding a premium due to the insanity spreading across the rest of the lineup. Honestly, I don't think getting a Targa is settling as much as some 911 enthusiasts would have you think. In fact I'm quite fond of these models these days precisely because they've long been the odd man out within vaunted 911 family. Convertible 911s (with the exception of the Slantnose) have never been my thing and never will be, so the Targa is that nice middle ground where I can still get a bit of open air motoring without sacrificing that classic shape I lust after.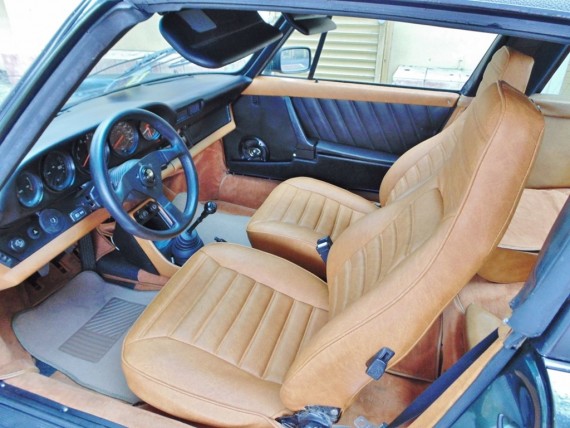 Year:Â 1978
Model:Â 911 SC Targa
Engine: 3.0 liter flat-6
Transmission: 5-speed manual
Mileage: 98,000 mi
Price: $29,000 Buy It Now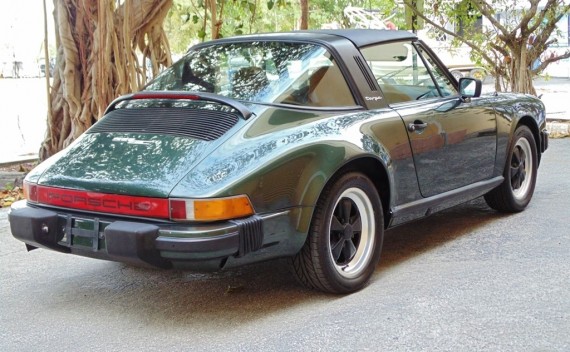 Finished in its original Oak Green paint on Cork interior this car looks absolutely amazing for its age and color combo is stunning. 
With only 98k Actual miles this car shows for lower mileage car!

This 2 owner Porsche has had well cared for life… The paint shows little to no patina and shines/ shows beautifully with the exception of a couple scuffs and a small dent on the pass. fender. Interior is in wonderful shape with no real signs of any wear and tear. The 3.0L engine pulls surprisingly hard, faster then my 3.2 Carrera! Engine has no leaks or smoke on start up. Transmission was completely rebuilt, all new sychros, new clutch, and bushings. While engine was out all seals were replaced as well as gaskets, VR1 20/50 oil was changed, drive belt, new plugs and air filters. At the same time new rotors and pads were installed. This is a Turn Key SC and is ready to be enjoyed by its new owner! First year of the Sport Coupe 3.0L will surely only rise in price.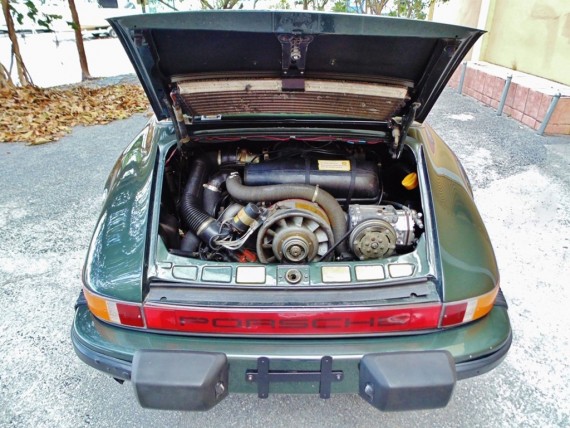 This particular example caught my eye right away because of the classy Oak Green paint over Cork leather interior. Green over brown leather 911s have always held a special place in my heart, second only to Midnight Blue over Grey. It's a color combo that harkens back to the roots of the car with many of the first 911s and 912s coming in some shade of Green. I'd replace the wheels, black Fuchs have never been my thing, especially with the silver lip. They work with some colors but in my opinion, Oak Green isn't one of them. I think some flat silver BBS Sport Classic wheels would suit this thing perfectly, especially with spacers so they sit flush but not "hellaflush" of course. Other than that the car doesn't need anything to improve its appearance, though I'd be tempted to add a "Loud Pipes Save Lives" sticker once I fitted it with a custom exhaust to suit my tastes.
There is a whole lot to like about this car. It's a two owner vehicle, the interior looks to be in very crisp condition and it recently had a number of issues addressed. Sporting a completely rebuilt transmission with new synchros, clutch and bushings makes the 98k on the clock a whole lot less of a concern. Additionally the owner went ahead and replaced all the seals, gaskets, drive belt, plugs, brakes and rotors. Factor those things into the already reasonable asking price and I think you'll start wondering what kind of assets you have available to sell so that you could possibly bring this thing home. I'd want to get a very good look at the few scuffs and fender dent mentioned by the seller but even if those were worse than they sounded, the price still isn't terrible. Very fine examples of the SC Targa typically trade for between $30k and $45k, so this is par for the course and you're getting a recently serviced car to boot. I'd call that a good value, something I get to do less and less of when talking classic 911s.
Cheers,
-Andrew