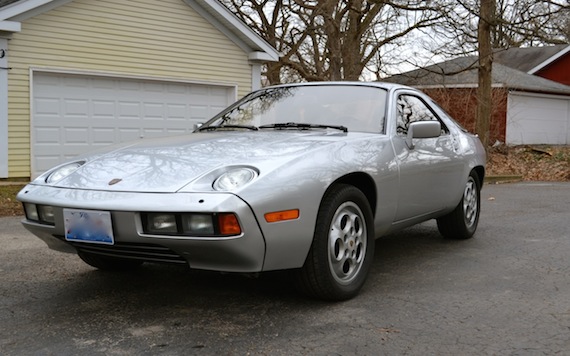 In the realm of Porsche 928s, there are two models to keep an eye on these days. The ultimate version of this GT car, the 928GTS and very early versions, such as this mint 1978 928 with only 34,709 miles and equipped with the desirable 5-speed manual gearbox. This example comes to us from our reader Joe, who is friends with the folks over at 928 Classics. This 928 is listed concurrently in our Self Service Classifieds and is a very early model, serial number 0241. There are a few issues on this one to iron out, but nothing major. In silver with Pinstripe cloth, it's a livery that still looks fresh to this day.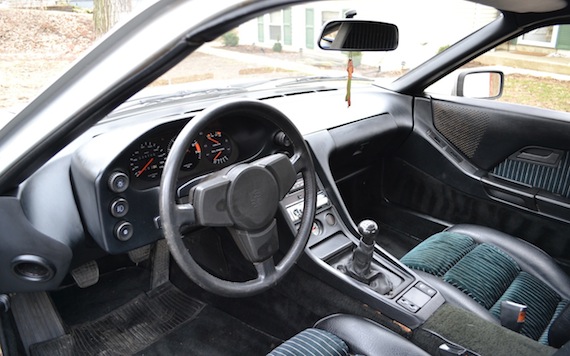 Year: 1978
Model: 928
Engine: 4.5 liter V8
Transmission: 5-speed manual
Mileage: 34,709 mi
Price: $15,900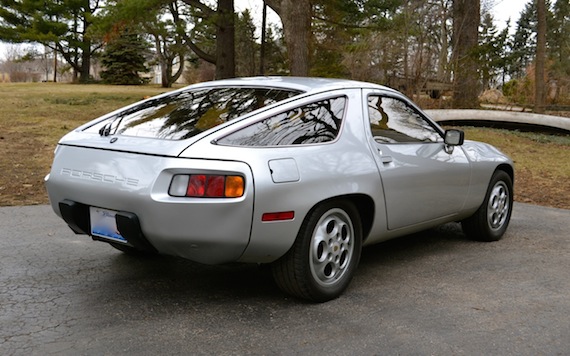 1978 Porsche 928, 5-speed manual – serial number 0241.
This early '78 reads a verifiable 34,709 on the odometer, and will be sold with a clean title, ownership and service dossier, comprehensive records, original documentation and manuals. All numbers-matching.

The Stuttgart V8 lump is a strong runner, with no major issues, and starts without hesitation. The rare enthusiast-option 5 speed manual transmission shifts as smoothly as it should. It's punchy, tossable, and fun to drive!

The body is in very good condition – straight and free of any dents – shows mostly original paint with few minor chips and scratches. Records do reflect the front bumper cover was repainted and now has a few small peels/crazing. The lower doors also have a slight bubbling of the paint. The car looks very good for 37 years of age and still turns heads at local shows.

The interior is also in very good condition – dash and gauge binnacle are free of any major cracking, nice original black vinyl seats and rear panels – cloth inserts may need addressing, but are certainly acceptable. Gauges, power windows, lights and other electrics work. Radio is aftermarket and the original Porsche 'Bamberg' is included with the sale.

Notable services performed in its history includes clutch, timing belt, water pump, plugs, power steering line, alternator, and recent oil change with new battery.

Recommended services or restoration:
A/C service – non-op but fully intact
Muffler/Exhaust service – needs to be resealed, repaired or replaced
Electric service – headlight and ignition switch have been rewired. Both are fully functional, however not original. Foglamp operation needs addressing.
General paint restoration – front bumper cover, lower doors & rockers

Original owner's manual, spare tire, tool kit, jack & lug wrench, light bulb kit, spare spark plug and belts included. Ownership and service dossier, additional photos available upon request.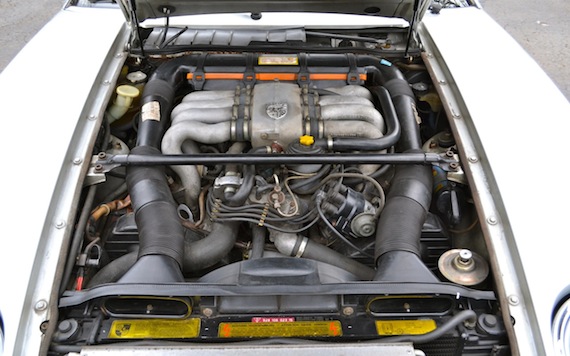 For those who follow our site closely, you are probably familiar with the Cashmere Beige 1978 928 5-speed that sold for $17,700 last month. Considering the flaws but factoring in the lower miles, I'd say the seller hit the nail on the head in terms of pricing this example. It's certainly heartening to see these cars begin to get their due respect, with enthusiasts like the folks at flüssig magazine carrying the torch.
-Paul