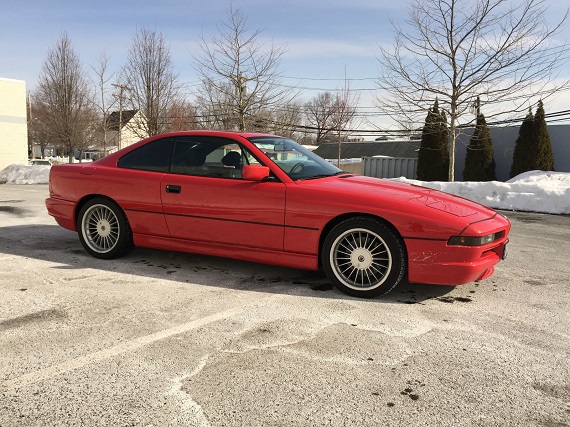 Euro cars always hold a special appreciation for me, especially from the 1970s and 1980s. First off, they were much better looking, generally with slimmer bumpers and larger, more clear class lights. There were colors and interiors that we didn't get in the U.S. as well, helping to set yourself apart. Sometimes there were low-spec engines not imported, but usually the output of the motors that were similar to U.S. cars was higher, giving more performance to enthusiasts. Sometimes that gulf was huge; while usually around 10% higher, a great example is the Quattro which was a full 25% more powerful in Europe than the U.S. restricted version. But as we got towards the late '80s, the gap inbetween both the looks and performance of the Euro models versus the U.S. models closed steadily. True, in some cases we still didn't get the full-fat versions of cars like the M3 until the E46 chassis. But for most models, there was a negligible difference. When it came to the BMW E31, in fact, there were almost no differences between the U.S. models and European models; styling was exactly the same, as were the wheels, most of the colors and interiors, and the basic suspension and engine. So, it's just not nearly as exciting to see a European-spec newer model like this '91 850i pop up for sale, though it is a bit odd: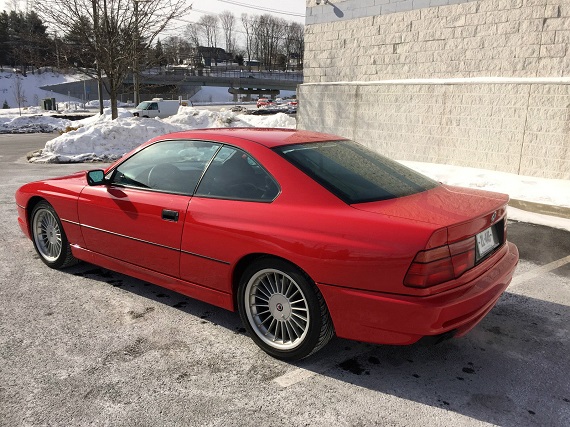 Year: 1991
Model: 850i
Engine: 5.0 liter V12
Transmission: 4-speed automatic
Mileage: 87,000 mi
Price: $24,500 Buy It Now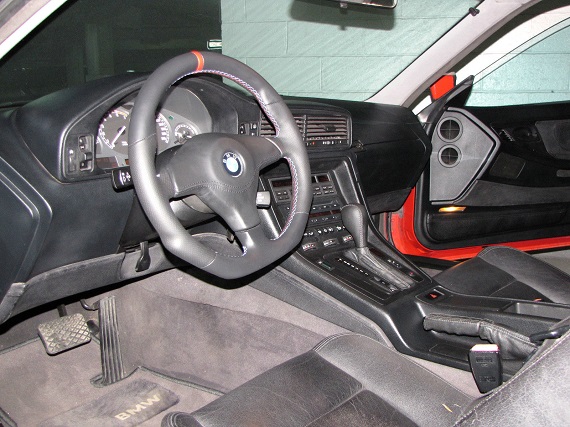 1990 BMW Euro 850CI

A very clean Euro

E31 850CI in near perfect condition with 87,000 miles/141,000KM

Recent Major Service including Head Gaskets and
upgrades Head Studs due to a recall from the factory
With New Water Pump, Thermostat, Plugs,Wires & Belts.

It is an all Original CSI Kit with Authentic Alpina wheels 18×8.5

If you have any questions or concerns please free to contact me.

Serious Buyers Only

NO TRADES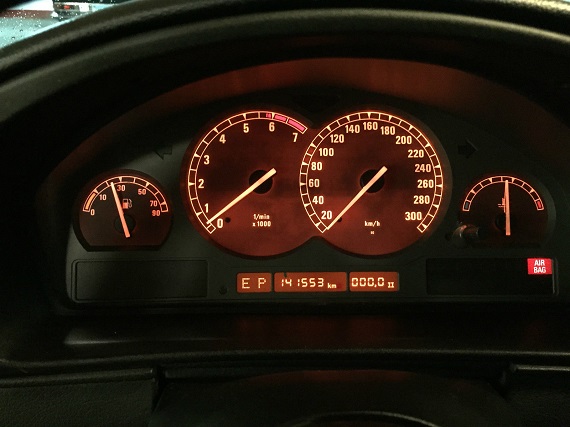 Why is it odd? Well, it's just not a particularly rare model in the realm of E31s. There were many more rare 8s that were made this particular model. Of the 30,621 E31s produced, 2/3s are early M70 engined 850i/Cis with 20,072 produced. A healthy chunk of those went to two countries – Germany first, and the U.S. second (8,624 and 3,948 respectively). And of all the years produced, 1991 is the most common (5,289 LHD M70 Euro market produced). Amazingly, Brilliant Red was not the most common color though it does seem common; 1,679 were produced in this shade but over double that amount – 3,828 were produced in Calypso Red, making it the second most common color behind Diamond Black (with 4,980 produced in that shade). How about the interior then? You guessed it – Black Nappa leather was again the most common, with 5,648 produced. And, perhaps somewhat surprisingly, the automatic transmission was not only the most popular choice in the U.S., but in Europe as well, with 11,844 produced in M70/Automatic/LHD/Euro configuration. What does all this wonderful production data mean? Well, basically it means that this is about as common a 8 as 8s get. There's some nice mechanical updates that have gone into this car and the condition overall appears to be very good. In particular, the steering wheel (which I'm pretty sure is unoriginal) looks lovely and the Alpina wheels suit the car nicely. They're pricey, but fill out the wheelwells much better than the original 16″ wheels do. The CSi bumper cover also makes the car more purposeful and the repaint seems to be pretty solid. Miles are lower compared to some, but to me, this isn't a $24,500 example. We've seen plenty of well cared for, good condition 8s come up for sale for less – much less in some cases, and even a few budget CSis not far off the asking price of this car. Unfortunately, I think the reality is that this is likely a low teens car even though it's unique and pretty; the market demand just isn't there on these big coupes yet.
-Carter