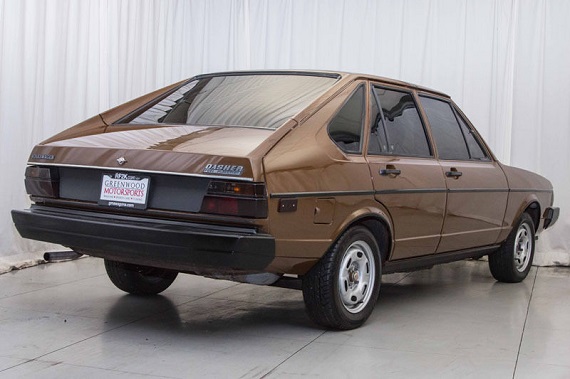 The Volkswagen Passat [née Quantum (née Dasher)] has always been a bit of the odd-man out in the Volkswagen lineup, but each successive generation has offered something special – even in the U.S.. As Paul wrote up last week, in the B7 you could get a TDi manual – something of an oddity in the marketplace last year, as automatic whirring hybrids have ruled the minds and pocketbooks of middle management for the last decade. The B6 had a fantastic hidden gem in the 3.6 4Motion; an unappreciated car in general but perhaps the car Audi should have built. The B5? It was the car that finally made the Passat successful in the U.S., and introduced the cool if too complicated W8 4motion package. The B3/4 had the you-can't-kill-it-unless-it-rusts 1Z diesel and sonorous VR6 motors. The B2's trump card over the Audi 4000 it closely resembled was the Syncro Wagon. And the B1? Well, if you wanted a 4-door Volkswagen hatchbach that was a bit more substantial than the Rabbit on offer, briefly your wish could come true: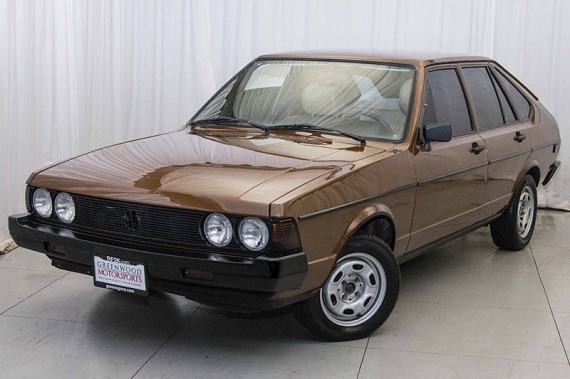 Year: 1978
Model: Dasher Hatchback
Engine: 1.6 liter inline-4
Transmission: 4-speed manual
Mileage: 100,962 mi
Price: No Reserve Auction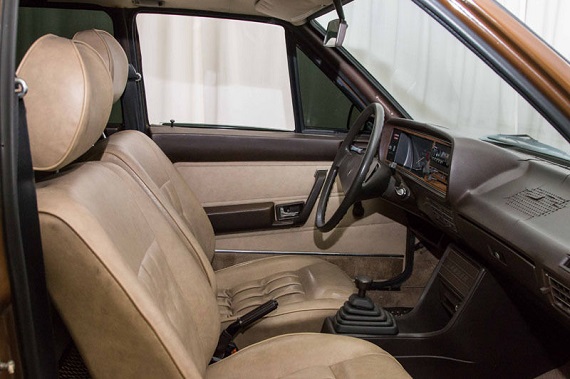 Description
Year: 1978 Make: Volkswagen Model: Dasher VIN: 3282112203

This 1978 B1 Dasher (Passat) is a true survivor. Outfitted in a perfect full re-spray in period correct Agate Brown, this car is as nice of it's kind that you will find. The fresh paint job is excellent, and the car is free from any body rust. The car has been owned by a VW dealership owner who bought it off one of his sales managers. The car has been owned by enthusiasts who cared for it and has it serviced by dealership technicians.

The car runs and drives beautifully, with recent mechanical work on the brakes, shifter and fuel systems. It starts right up and has taken several recent road trips with no issues whatsoever. This car is a driver, and that's what it's best at. It fires with the first turn of the key, and draws smiles and comments out on the road.

The car came from Florida in 2010, and has done just over 600 miles since a major service (see photos for receipt) in Florida. Also included is an invoice for the paint work, and the original owner's manual which will go with the car.

Other than the windows and marker lights being tinted, the car is completely stock and original.

odometer: 100,962 Engine: 1.6L I-4 Gasoline Transmission: Manual Paint: Agate Brown (L86Z)

Condition

The car is excellent condition, but does show some blemishes as you might expect from a car it's age. The dashboard is cracking from sun exposure, and there is some surface rust on the lower rear valence and undercarriage. As previously described, the body/paint is in excellent condition, however, showing virtually no blemishes. The VW grill badge is missing, an easy fix, or you can get a differently styled grill with no badge – your choice.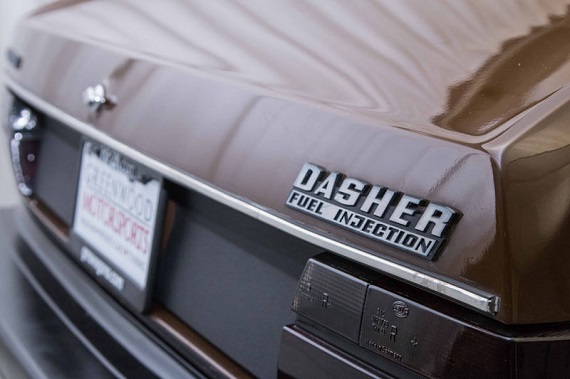 The Dasher isn't a particularly attractive car to begin with and a brown over brown example with steel wheels doesn't get much more 1970s as far as German cars go. As we've previously discussed, as rare as clean big Volkswagens (especially the B1) may be these days they have only a very specific audience who appreciates them and they don't tend to gain the selling prices of equivalent Sciroccos, Rabbits or Transporters. The styling looks more Italian than German (as with the Mk.1 Scirocco); no surprise given Giugiaro had his had here too. This one is certainly one of the best I've seen in some time and the hatchback configuration is seen less frequently than the wagons we've covered. There are some drawbacks; the wheels are incorrect later A2 model steel wheels that look a bit out of place, the dash is cracked as you'd expect in the sunshine state and the various blacked-out items are a bit tacky. But, and it's a big but, this really is a lot of car for the money. Even if the respray wasn't show-quality and you've got some un-modding to do, where else will you find a classic Volkswagen like this? And with about three days to go, it sits firmly around $1,500 – less than what most hipsters spend on their PBR habits. Sure, it may not be the best looking classic VW but if you really love the 1970s and being a little different, there are few better automotive ways than a Dasher.
-Carter