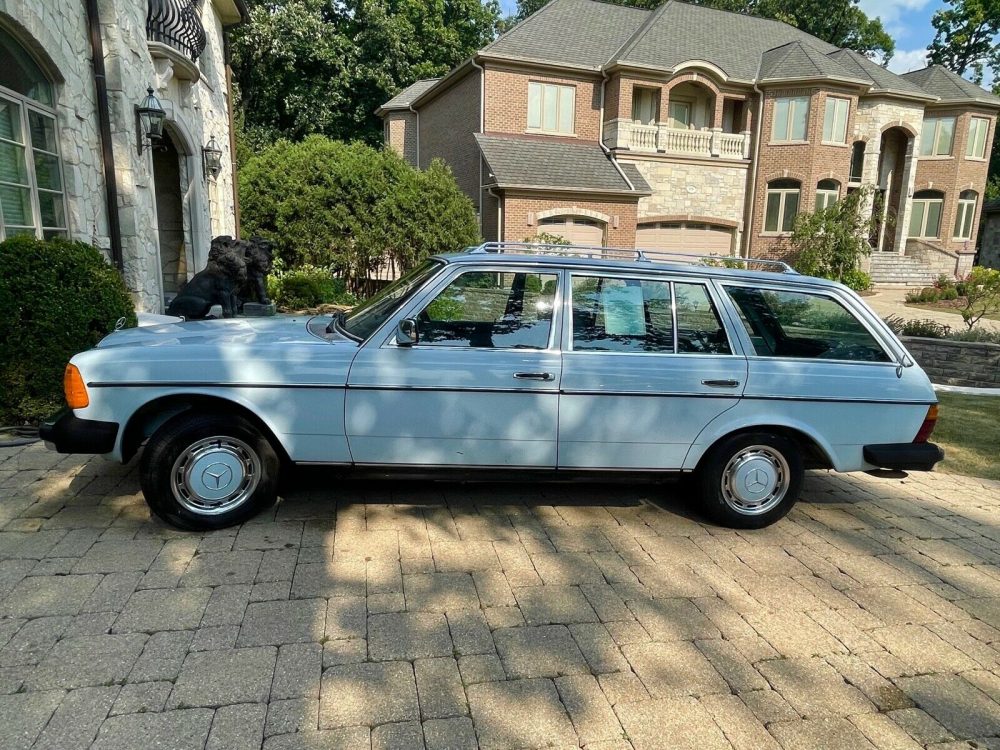 Was last week's 1986 Mercedes-Benz 190E 2.3-16 too much of a project for you? Yeah, I don't blame you either. That was a little too far gone for most pallets. However, today we have a much less intensive project.
This is a 1979 Mercedes-Benz 300TD. The legendary wagon that will never fail unless you let it sit for years and the fuel turns to mush. If you thought that was really specific, then you are right. For as good as this car looks in the photos, it supposedly does not run and hasn't been started in two years. You might be saying how does that happen, but the Bentley Bentayga in the background probably helps to explains it. Still, this car looks really good and is claimed to have just a little over 46,000 miles. Is it worth the gamble?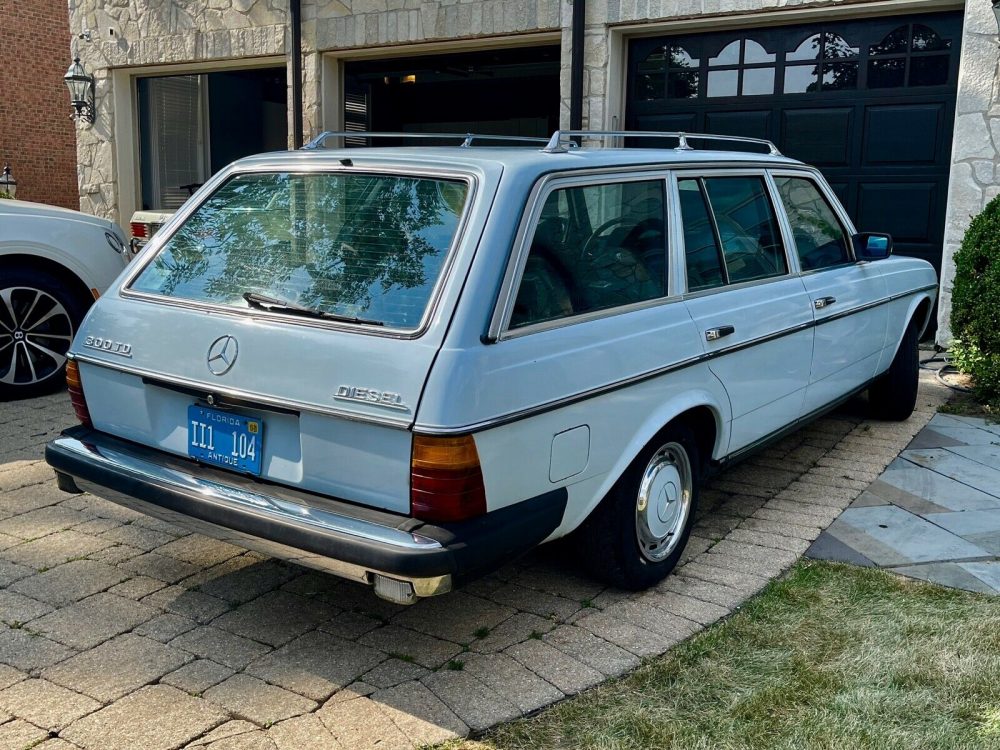 Year: 1979
Model: 300TD
VIN: N/A
Engine: 3.0 liter diesel inline-5
Transmission: 4-speed automatic
Mileage: 46,000 mi
Location: Bloomingdale, Illinois
Price: Reserve Auction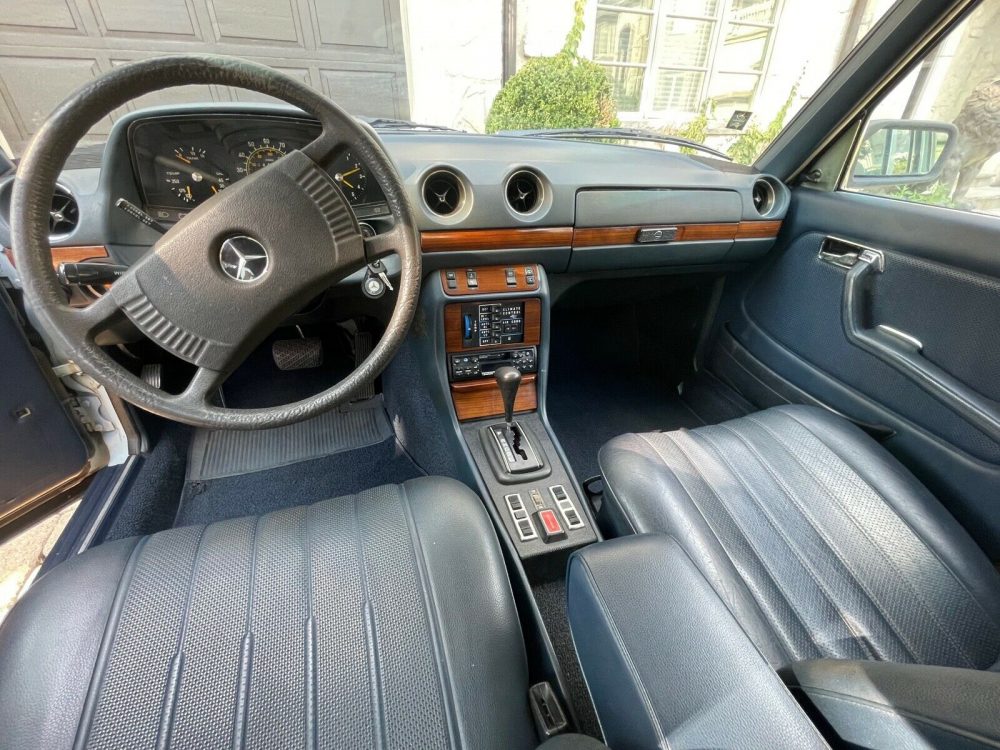 1979 Mercedes Benz 300TD Wagon
46,000 1 Owner Miles
Factory Pastel Blue Exterior
MB-Tex Blue Interior
NO THIRD ROW SEAT
This is a NON Turbo OM-617 I-5 Diesel

If you've been looking for a nice 300TD Wagon for your collection, here it is! Rust free 1 owner all original wagon! This wagon was bought new in Orlando specifically for the nanny of a very affluent Doctor. The wagon was used from 1979 to 1991 garnering some 20,000 miles at that time.

This wagon is virtually all original and looks brand new. It has power steering (was a option and not standard in 1979, not until 1982), power windows…air conditioning is so ice cold it is ridiculous. This first year OM-617 diesel wagon. John Lennon had a 1979

This is maybe the lowest mileage and nicest 300TD in the Country.

No excuses, no stories…all service records. Stamped maintenance book. 3 original keys.

I purchased it from the original owner in Florida and kept it in our private collection there. I recently shipped it up to my home here West of Chicago to list it for sale. Please note. This wagon was extensively serviced in 2017, including belts, hoses, air conditioning, rear suspension hydraulics rebuilt. It was then stored and only driven around the block every month, and has NOT been started since 2019. I'd assume the diesel in the tank is jello, (its from 2017) I have not attempted to start it. A light recomissioning is due on it, I'd clean the fuel tank, install a new battery, new tires as these are older than 6 years, even though they are new, etc.

THE WAGON CURRENTLY HAS NOT BEEN STARTED IN 2 YEARS. YOU WILL NEED TO TOW IT. NO, YOU CANNOT WORK ON IT IN MY DRIVEWAY, THE ASSOCIATION DOES NOT ALLOW IT. WAGON IS SOLD AS-IS WHERE IS.

I assist with shipping anywhere in the world. Wife says sell it! I don't have the space.

Wagon is listed for sale on other venues and auction may be ended in the event of a sale outside of eBay.

I've been curating vintage Mercedes for over 20 years, only collect the best of the best. I've been on eBay for over 12 years with over 1100 perfect transactions. I tell it like it is…and expect the same.

No time for picture collectors or dreamers. This 300TD is listed locally.

Cash in person or wire transfer only.

Send your inspectors…I'll teach them a thing or two about Mercedes W123 wagons…

Happy to assist with shipping. I have a excellent shipper I use regularly to shuffle my cars around the Country for shows/meets.

You can reach me at any reasonable hour at (630) 200-3860 please send me a text first! I don't answer numbers I don't know. I will call you back.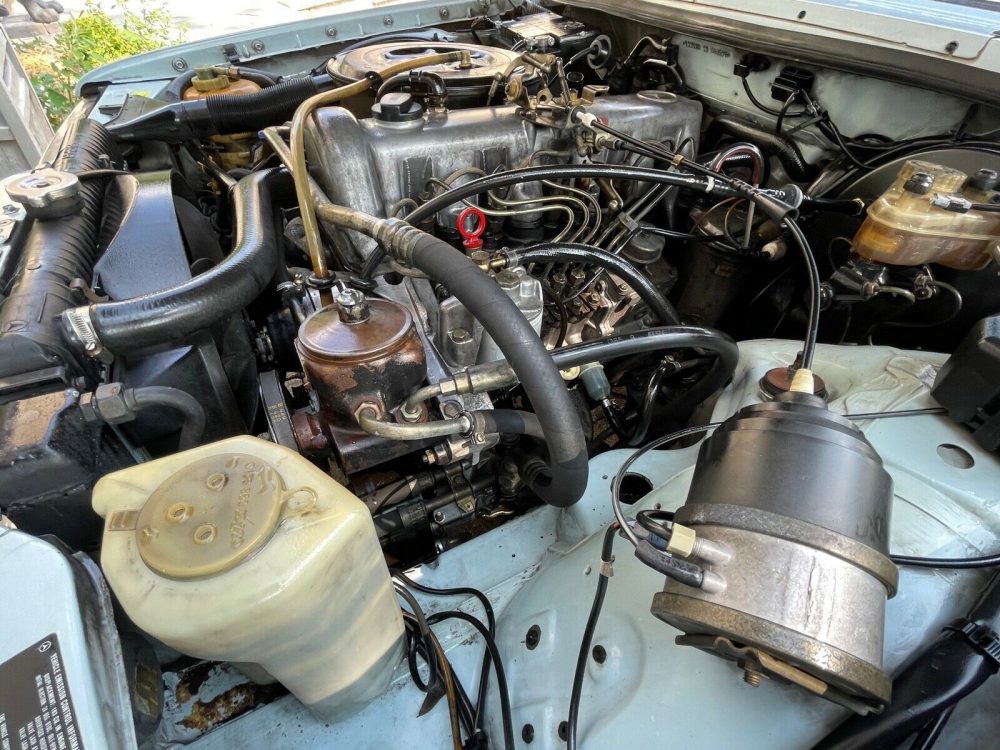 I'm not seeing anything here that can't be fixed. I almost prefer that it has some mechanical work that needs done rather than rust, because you can always replace parts fairly easily, while body and metal are a whole other ball game. Clearly this seller has some expectations for price given his description of the car, and I don't think this one will leave cheap. It is good to note that this is the non-turbo OM617 engine, as well as that it has the dreaded Chrylser-sourced climate control system. So, not exactly the cream of the crop when picking W123 wagons. Still, I think this is very much a worthwhile project for someone- as long as you want to smell like diesel fuel for a few weeks
– Andrew