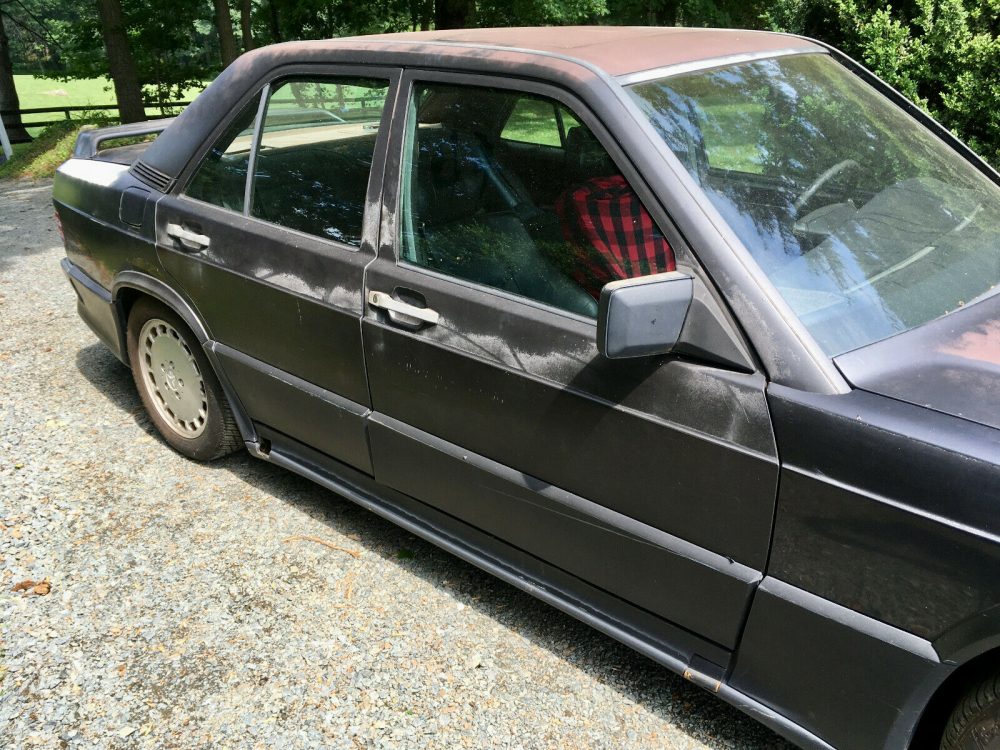 Oh boy. Everyone loves a good project, right?
This poor 1986 Mercedes-Benz 190E 2.3-16 needs some help. Well, a lot help. Looking at the photos, I don't know if it is worth saving. To make it short, the paint is totally gone, the suspension is sagging, there is rust in the trunk, and the interior is one step short of fire damage. But hey, at least it runs. Right? (Checks notes to see if it does actually run)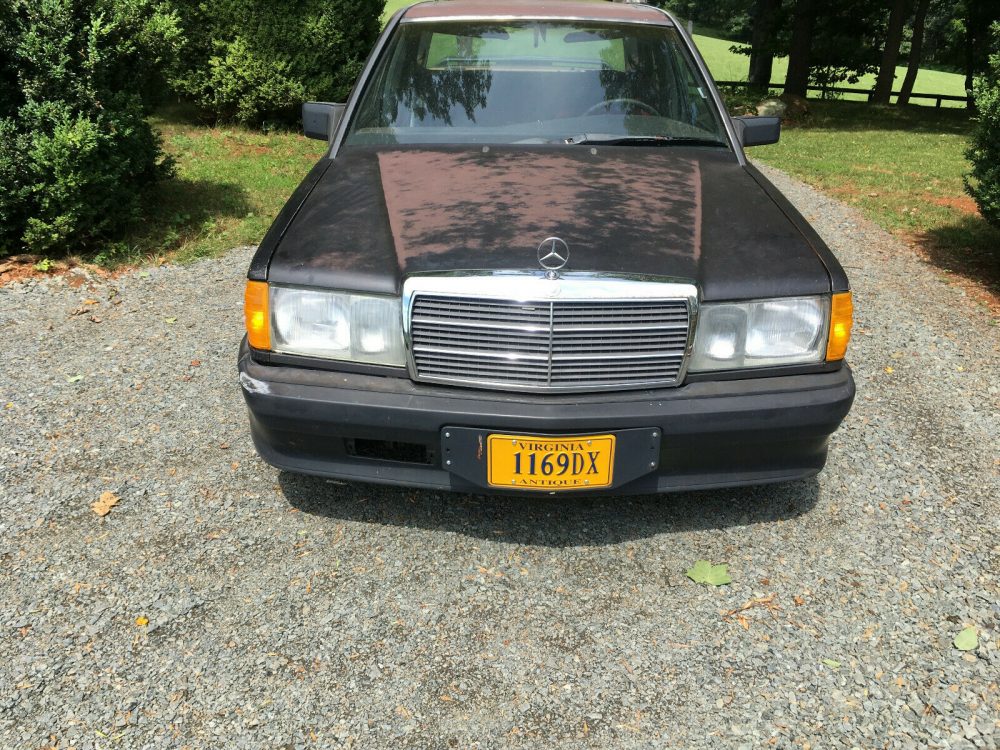 Year: 1986
Model: 190E 2.3-16
VIN: WDBDA34D6GF235215
Engine: 2.3 liter inline-4
Transmission: 5-speed manual
Mileage: 128,389 mi
Location: The Plains, Virginia
Price: No Reserve Auction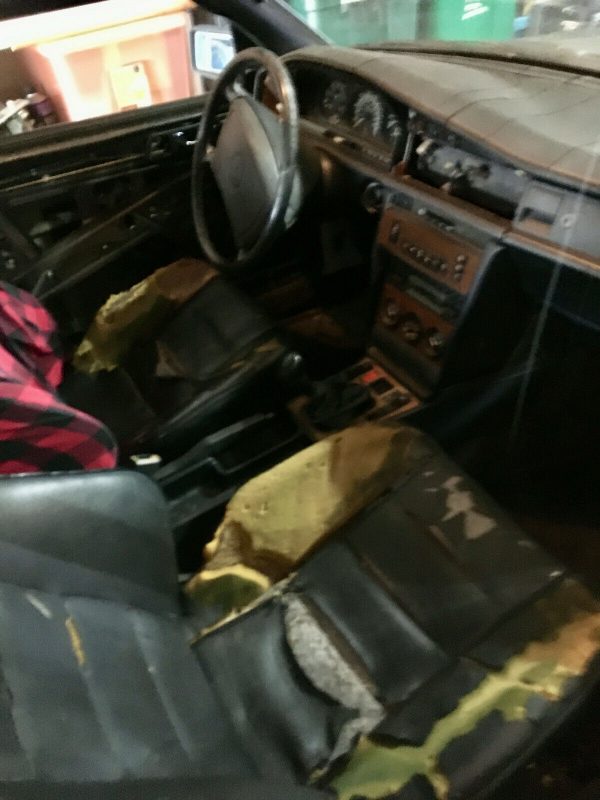 Mercedes-Benz 190-Series. 16 valve Cosworth, runs and drives great, needs full interior restoration has rust in trunk and rust hole in rear wells also rust r/h front wheel well, no body damage, needs pant. Car is driven. Use as is or restore it.

Will help with loading.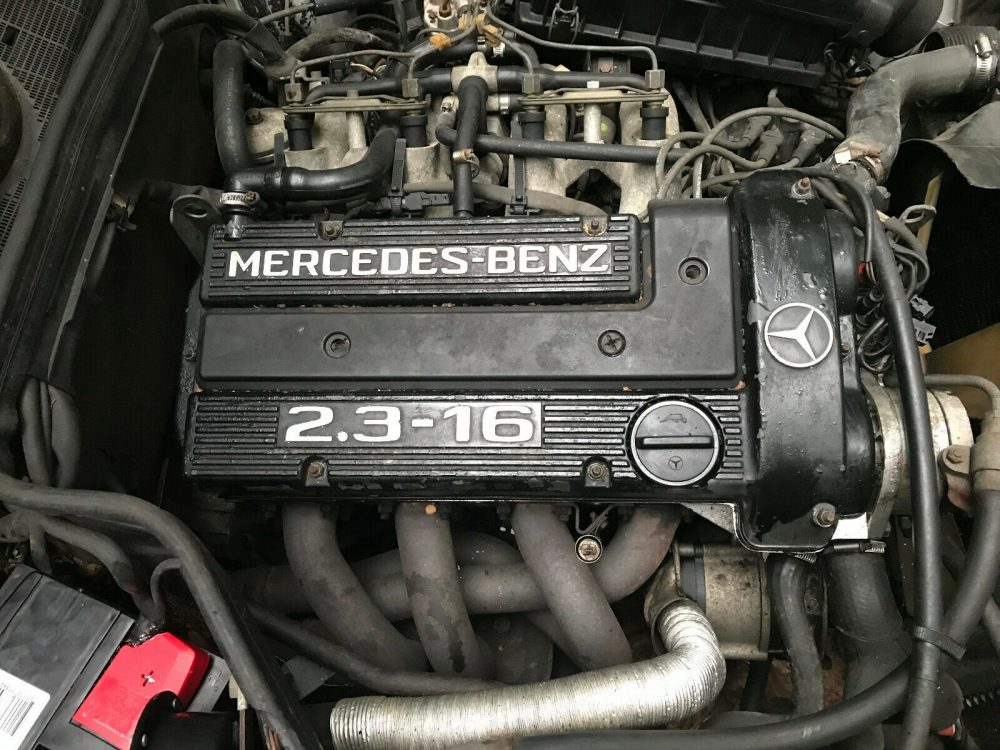 As we sit here in August 2021, it seems like the buy-in for a decent 2.3-16 is $15,000. At that price level, you are buying a car with needs, but nothing that can't be fixed with enough money. From there, the sky is the limit in terms of condition and mileage. This example? Well, I am really on the fence about whether or not it is worth saving. Even if you got this one for free, I think you might be underwater once you tidy up everything that needs done. The giant rust holes in the trunk scare me, along with the entire interior that needs removed. Paint and bodywork is a fairly known quantity, but that still adds up. I think you would be 10 of thousands of dollars into this one before it's done, and you're left with a car that isn't worth that, frankly.
What's the best case scenario? Someone buys this as a parts car and takes all that they can off it. I do think it will get some bids off the opener of $5,000 as the running engine is probably worth that, but how much higher is the real question. I'm curious to see where this one ends up.
– Andrew