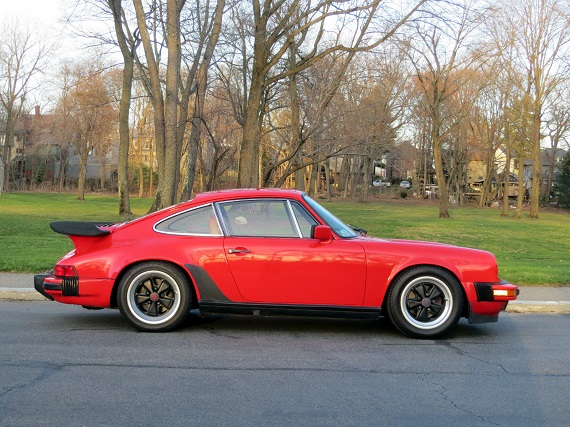 For years now the decision facing any buyer interested in experiencing the joy of an air-cooled 911, without breaking the bank, came down to choosing between the 911SC and the 3.2 Carrera. Each model offers a similar experience with the 3.2 priced slightly higher, as we would expect. Overall, however, there were few major differences and both could be had at a good value. As the market for the 3.2 Carrera shifts upward, those decisions may now be made much easier if, and it's a big if, the market for the 911SC remains a much more reasonable value. At the very least I expect prices for the 911SC to lag slightly behind and there should still be good values remaining for driver-quality examples such as this Guards Red 1979 Porsche 911SC, located in Massachusetts, that has seen 88,497 miles. The question anyone in the market for one must grapple with is how long can you wait? The time to get one may be now.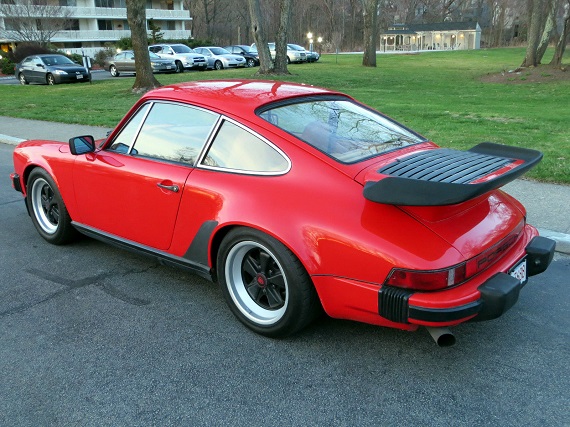 Year: 1979
Model: 911SC
Engine: 3.0 liter flat-6
Transmission: 5-speed manual
Mileage: 88,497 mi
Price: Reserve auction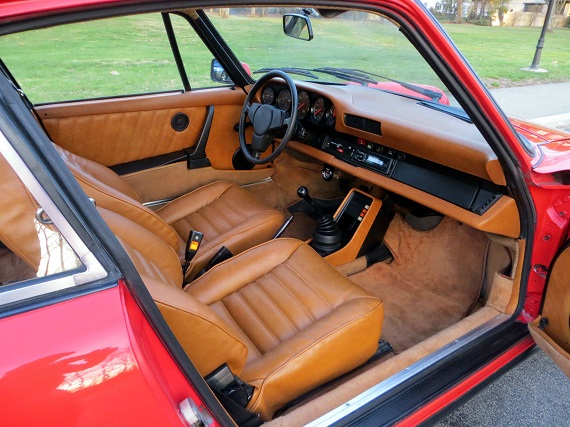 1979 Porsche 911SC

Up for auction this beautiful "SC" Coupe finished in Guards Red over Cork interior. This 911 is in great condition both cosmetically and mechanically runs beautifully, is tight and responsive… it is everything a Porsche should be.

-Exterior-

The body is in very good condition, any imperfections are limited to a couple of typical rock chips, but nothing worth noting. This car is rust free including the trunk, battery tray and floors. The car is further complimented by the original Fuch rims which have absolutely no curb rash. All the glass is nice and clear with no scratches or hazing. Tires are practically brand new, with approximately 95+% of the tread remaining.

-Interior-

The interior is in very good shape, the seats have been freshly reupholstered. Even though the carpets are original, they are in good shape for the age.The door panels are in outstanding condition. The dash is in mint condition with no cracks or imperfections.

-Engine & Transmission-

The 3.0 litre engine is perfectly tuned, runs strong, starts up on the first try each and every time and burns absolutely no oil. It runs and idles as it should, with no problems. It is a great running little Porsche, always well maintained. The engine is completely dry and there are no leaks anywhere, even after sitting in the garage for a couple of weeks the garage floor is spotless.

The transmission shifts seamlessly through the gears with no slipping. There are no strange noises or vibrations from the engine or drive train, all you hear is the music of the flat six. The ride in this 911 is great, there are no squeaks, rattles or other unwanted noises, the car drives straight and true…there is nothing indicating this car is over 35 years old!

I do not see any indication of the car ever being in an accident however there are a couple of very minor rock chips on the hood (nothing major, simply regular wear and tear).

I do not have a vehicle history report as they were not available for cars prior to the 1981 model year, however I did not notice any indication of the car having ever been hit.

The car is free on any liens is ready for a new home and I have a clean title in hand.

When the previous owner applied for title, there was an error at the department of motor vehicles where they added a 1 to the mileage in the paperwork thereby adding a hundred thousand miles…not that the DMV hasn't been known to make a mistake. I believe the mileage on the odometer to be correct as it runs and drives like a low mileage car, but cannot verify one way or another so please use your own judgment when bidding.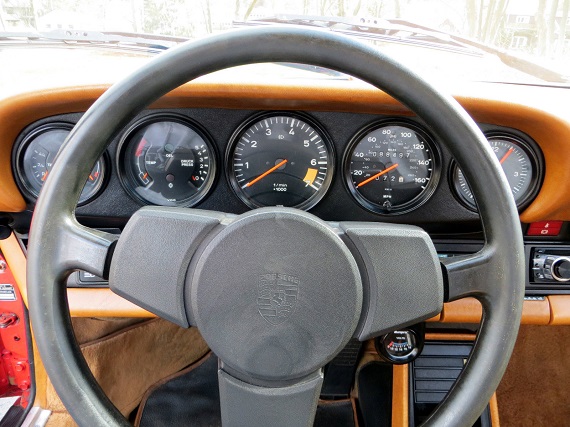 Once again we have a 911 with a fantastic interior that provides such a lovely contrast with the exterior color! Guards Red was very popular on these cars, but many of them had black leather interiors so it's always nice to see one outfitted in something a little different. This 911SC really presents well with only a couple minor quibbles. Of note, however, should be the seller's comment about the mileage. Given the apparent condition of the car I think he is correct, but it would probably be worth investigating by any serious buyer. Currently, bidding is at $20,307 with 4 days remaining and reserve unmet. My sense is that because of the current market the reserve here will be high, but I'll be very interested in where bidding ends either way. If the price doesn't move too much higher then there may still be hope for anyone hoping to get a good value on a classic 911. At least for now.
-Rob