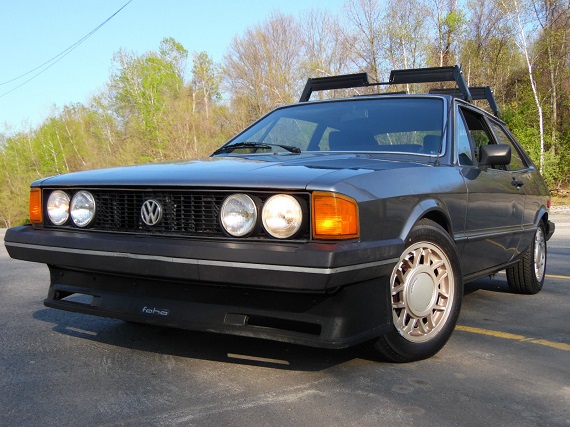 While cars from the 1980s are really starting to stretch their legs, most cars from the 1970s seem to lay in a no-man's land of value, minus of course Porsche 911s. There's been some recent appreciation for the R107 but generally the cars that are heavily valued are the last of the run 560SLs from the late 1980s, so while that was a late 1960s design it's not really a 1970s car at that point. Go through the ranks though – with a few exceptions, the 1970s equivalents are undervalued compared to their successors. W116s are cheaper than W126s, E12s and E21s are budget BMWs relative to clean E28 and E30 pricing, early 924s and 928s are close to being given away judged against the last of the run cars and Audi? Go find one from the 1970s. The one area where 1970s products currently outshine their replacements is on a limited scale, but at Volkswagen clean 1970s models tend to be valued more highly than those from the 1980s. It's easy to see why in most cases; swallowtail Rabbits are just plain prettier than the later Westmoreland cars, the Bus, Thing and Campervan models captured the last of the 1960s spirit and are so ugly they're cute, and then there's the Scirocco. Modest underpinnings it might have had, but in one of the most brilliant strokes of design from Giugiaro the lines are pure magic: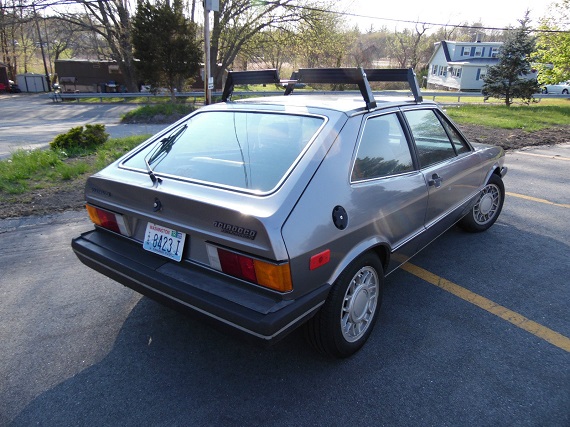 Year: 1979
Model: Scirocco
Engine: 1.7 liter inline-4
Transmission: 5-speed manual
Mileage: 86,200 mi
Price: No Reserve Auction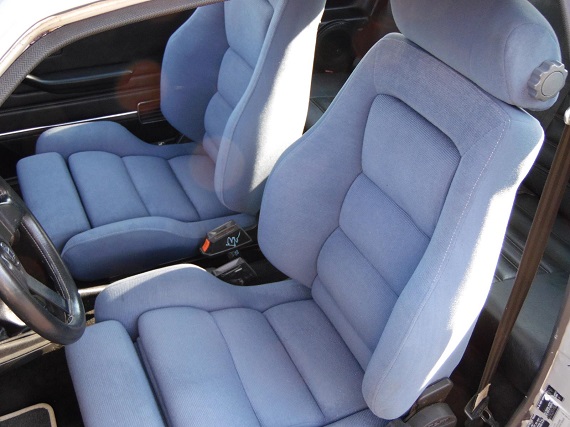 Reluctantly selling my 1979 Scirocco MK1

I had plans to keep this car but life happened and something has to go. Scirocco comes from Seattle Washington, as two owner car, second being from 1987, and its currently residing in Boston MA area. When I purchased this Scirocco it was not driven for a bit, In August last year I replaced timing belt, serpentine belt, oil and fuel filters, 4 new tires, I'm sure I'm forgetting something. Mileage on the car is 86k and it is original, odometer works and its 6 digit.

It drives fantastic, feels like its on the track, steering is direct and precise, sounds wonderful. I had owned many cars over the years, most much more expensive than this little VW but not many that drive this well. It fits like a glove.

At some point in its life this Scirocco has had few upgrades, nothing crazy but still worth mentioning, front seats have been replaced with Recaro style seats, comfortable yet hold good, Momo steering wheel, variable timing cam sprocket, period crazy sound system, and in case you are wondering what those bolts are on the rockers, I believe at one point it had roll bar that is no longer there. Cibie Headlights and period correct Foha front spoiler. Engine is producing 75hp factory specs, and I believe this one may have few extra, smooth shifting 5 speed transmission and a good clutch.

Overall this is great little Rocco, some surface rust here and there, few dings and dangs, passenger door shows evidence of previous body work but is limited to that door. Could use paint job if really going crazy with it.

Here is a short you-tube video taken today, I went for a 50 mile ride https://www.youtube.com/watch?v=r_KXtgFplBY

I invite and encourage you to check the car out in person prior to the AUCTION end.

A NON-REFUNDABLE, 500 PAYPAL deposit within24 HOURS of AUCTION end with the final payment within 3 business days via Bank Wire or CASHIER's CHECK.
After all clear, vehicle can be picked-up.
The Winning Bidder is responsible for all transportation. Thanks for your visit and Good Luck with this RARE, UNIQUE and COLLECTIBLE vehicle.
Please bid thoughtfully, s this VW is sold 'as is' and there is no expressed Warranty of any kind. All Pre-sale 3rd party inspections are welcome to personally inspect this Scirocco. There will be no 'Post Sale Inspections'- to determine whether you actually want to purchase this car. Zero feedback bidders, need to call us to verify credibility, or bids will be cancelled. This car is being advertised and marketed outside of eBay. I reserve the right to end this auction at any time. Mike 781-941-6969 Text please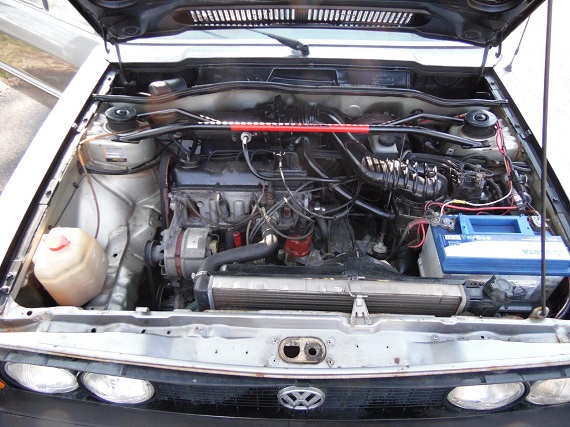 Someone really went to town modifying this car in the 1980s and early 1990s, but the mostly period details compliment the car well. The '85 GTi spec wheels are a neat addition, as is the super rare Foha spoiler. The car appears to be Platinum Metallic and original had black leatherette seats, but as they often don't show well in front the Recaro-esque replacements are welcome. The Momo wheel also fits well; indeed, only the radio truly looks out of place though I'd take the roof racks off too, were it mine. As is, though, you'd have a Scenester delight and make every guy in Harvard Square tip his Wayfarers and their tight pants would grow just that bit tighter. There appears to be some poor bodywork done on the passenger door and it needs repair but otherwise the car shows remarkably clean as Northwestern cars do. The Volkswagen faithful have come out in droves to bid on this car and already it has eclipsed $4,000 on a no reserve auction. Where will it end up? Back in 2015 we saw a restomod 1976 hit $22,000, but I'd estimate this car will probably trade between $6,000 and $8,000 – in line with other clean late 70s Sciroccos. That may seem a lot for what was an economy car, but it's downright cheap for an icon.
-Carter