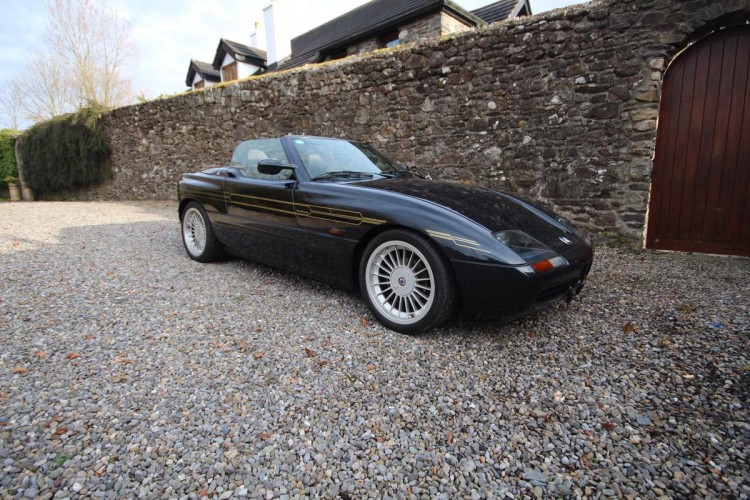 From an extremely rare set of custom Corrados this morning, our journey on this Tuner Tuesday ends with a lovely Alpina RLE. Compared to the Magnums, the Roadster Limited Edition is positively plentiful with 66 official examples produced. However, compare that number to the 555 V8 Roadsters the company later produced, and the exclusivity of the RLE starts to come into clearer focus. As Alpinas go, the transformation of the Z1 was not as radical as some. Light revisions to the suspension were met with an uncharacteristically small but notable increase in displacement, giving the RLE some more sport to match its looks. But looks were what it was all about, as even in 1991 a 7.1 second 0-60 run wasn't much of a headline. Those looks were blockbuster, though – the 17″ wheels filling out the diminutive wedge design perfectly and matched well by the classic Alpina stripes. Special interior details also dressed up the plastic-heavy Z1, and the result was impressive even if the performance wasn't. So special and limited were these roadsters, Alpina even took the time to individually number the crests on the centercaps of the wheels!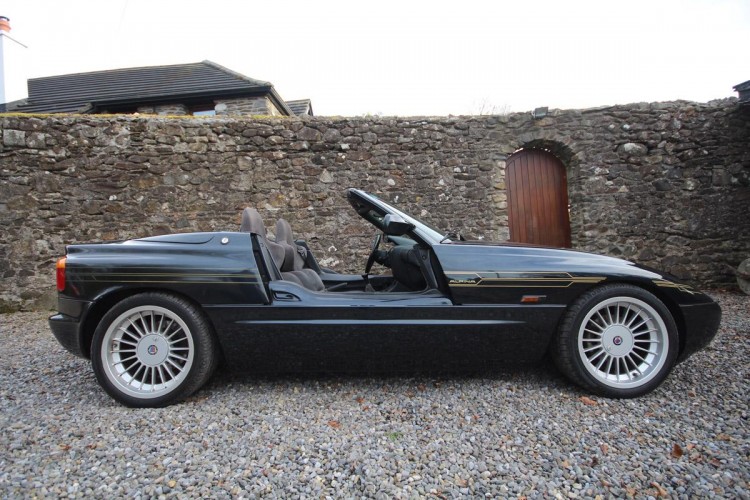 Year: 1991
Model: RLE
Engine: 2.7 liter inline-6
Transmission: 5-speed manual
Mileage: 7,150 mi
Price: $79,000 – 102,000 Estimate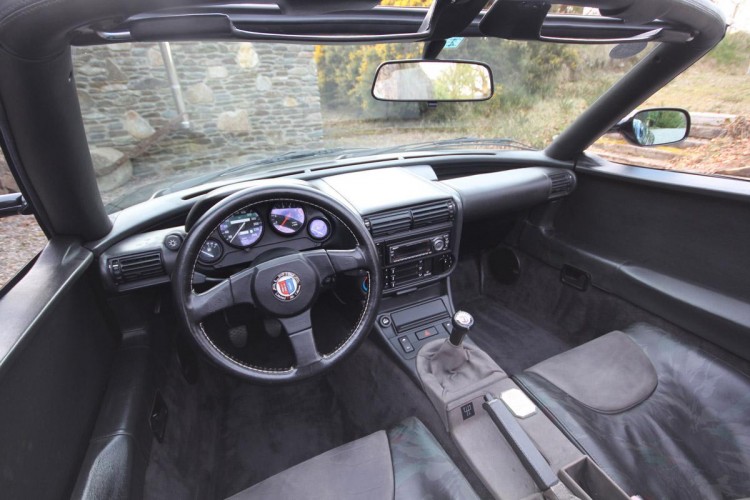 Description

The BMW Z1 is a two-seat roadster automobile developed by BMW inspired by its famous predecessor the 507. It was produced from March 1989 to June 1991. The Z1 featured doors which dropped down into the door sills. A total of 8,000 cars were produced. All the Z1s were left-hand drive.The Z in Z1 originally stood for Zukunft (German for future) and would later be used on other cars in the line: the Z3, Z4, and Z8)

Alpina also produced a version of the Z1, named the RLE (Roadster Limited Edition) of which only 66 were made. Half of the production was exported to the Japanese market while the other 33 remained in Europe. The RLE featured an upgraded 200 hp 2.7 L engine, sports exhaust, new springs (front), 17-inch rims/tires, and assorted (numbered) plaques (at steering wheel, shift knob and wheels) and the typical Alpina-Stripes. The 0 to 100 km/h (0–62 mph) time dropped from 8.4 seconds to 7.1 seconds, top speed increased from 219 km/h (136 mph) to 228 km/h (142 mph).

This immaculate Z1 Roadster LE is finished in traumschwarz-metallic exterior with a grey and nubuck / suede interior. Number 55 is offered for sale with just 11,500 kilometers (7,150 miles) completed in its lifetime. There are numerous service records and inspection sheets confirming the mileage as well as the original books and folders. It will come with a letter from Alpina confirming its rarity and authenticity as well as a UK NOVA / V5C, a fresh MOT and a fresh service / inspection from a BMW specialist. This is a special opportunity to acquire one of the rarest cars ever made with an astoundingly low mileage.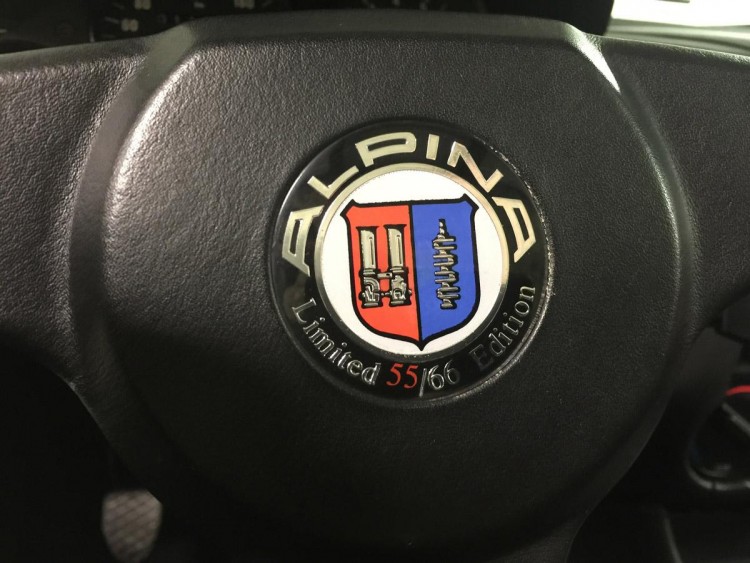 It's been a little over a year since Paul looked at an Alpina RLE. That car was the sequence sister car of this model; number 54 had covered 18,000 miles and was on offer from noted dealer 4Star for the equivalent of $108,000. This car is, if anything, more perfect and with fewer miles number 55 seems sure to be joining an exclusive collection in the near future. As with most products from the For about twice the price of these Alpina Z1 models, you can get more sport and a flashier headline in BMW's Z8, but these are even more exclusive and rarely come to market. Viewed in that light, the RLE might not be a bad sub-$100,000 classic. Though nearly a 30 year old design, it's amazing how fresh and modern it still looks.
Special thanks to our reader Daniel for the neat spot!
-Carter