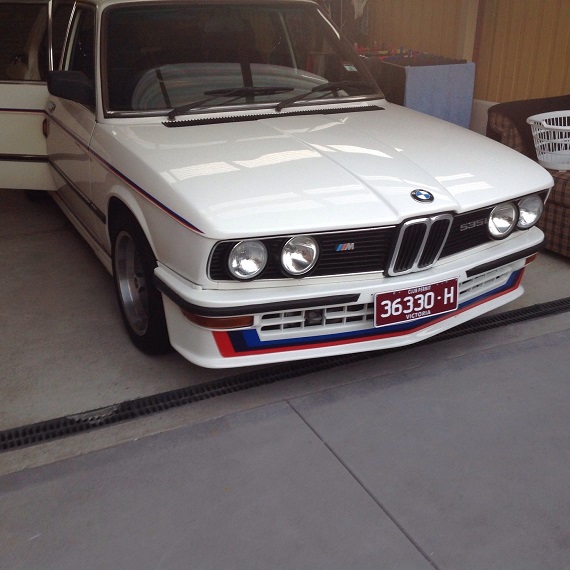 It would be easy to credit the BMW M5 as the first super sedan, and in many ways, it is. With a motorsport-derived twin cam 24V inline-6 under the hood good for over 280 horsepower in Europe, the E28 M535i and M5 were nothing to trifle with. However, well before the Motorsports division of BMW had their way with the E28, they built the prototype for what would become the definitive sports sedan in the E12 M535i. Granted, the E12 didn't have the super M1 motor under the hood. However, like the later M5 would, the E12 had upgraded brakes, a re-tuned suspension featuring unique springs and Bilstein shocks, a deep front air dam and rear spoiler and BBS mesh wheels. Because this was basically still the 1970s, they also received some spectacular Motorsports stripes outside to help differentiate them as something special. Inside you got special Recaro seats with a unique corduroy fabric and an M1 steering wheel – not a bad touch. All of that was coupled with the uncatalyst M30B34 seen in several other BMWs, good for 218 horsepower. It was in just about every way the stepping stone to creating the M5. They were even produced in similar numbers to the M5, with only around 1,400 made – 450 of them being right drive like this 1980 example for sale today: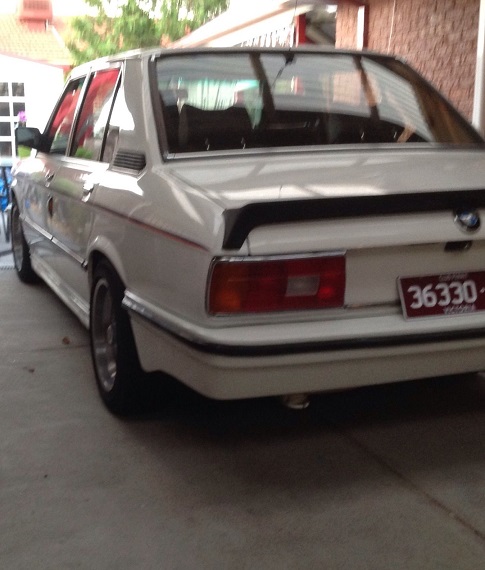 Year: 1980
Model: M535i
Engine: 3.5 liter inline-6
Transmission: 5-speed manual
Mileage: 144,000 mi
Price: No Reserve Auction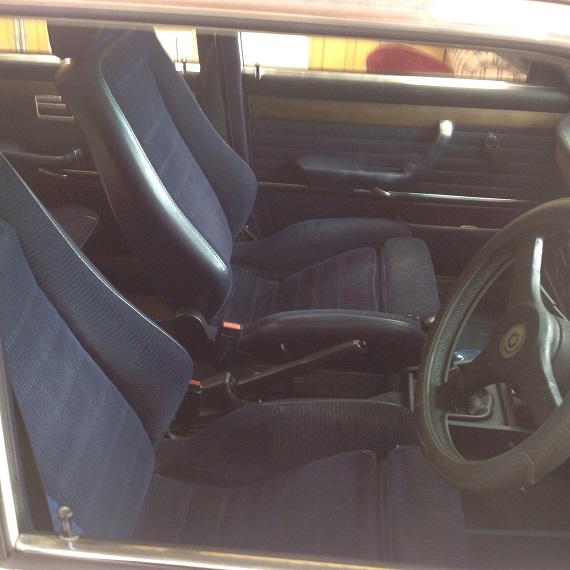 The vehicle is in extremely good condition,has been garaged for most of it's life, has a minor dent which is very hard to see. I have extensive work done since it was purchased, eg, most of the hoses have changed,only done because of wear and tear,brakes have done,radiator,new fuel lines,clutch,tyres,only driven approximately once a month, serviced by a reputable BMW workshop. As far as I'm aware, it's the only e12 M535I in Australia and one of only a few hundred registered world wide..Parts are readily available through Ebay and also a few BMW workshops here in Melbourne. As far as I know ther have only been 2 other owners since new, the last owner has had the car since the mid 1980's, according to his wife it was gift for his 50th birthday. It has given me great pleasure driving the car,especially all the looks and thumbs up from other drivers.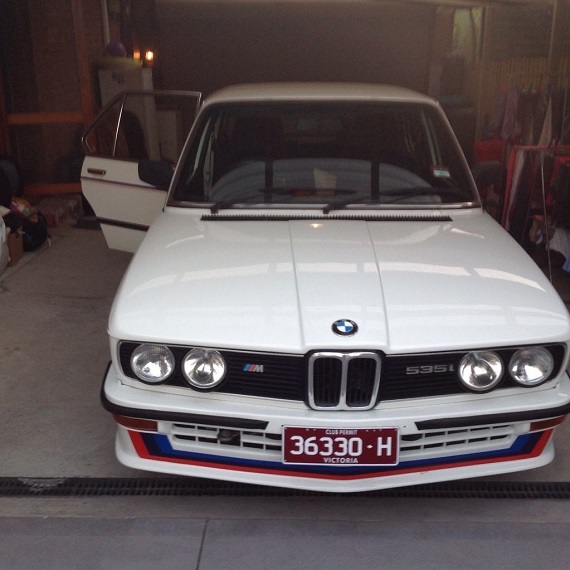 The claim that it may be the only M535i in Australia is certainly belivable since they're so scarce to begin with, moreso in proper right hand drive form for the British Empire. Condition of the car is hard to judge from the poor quality photos but it appears to be all there, and the description lists the sizable amount of work performed. Currently, there isn't a strong demand on the E12 M535i like the growing presence of the E28 M5; we've seen some nice examples come up for sale but they seem to be stuck in the mid-teens, so we're not likely to see this car sell easily in Australia at the opening bid of $18,000 even with no reserve. Even though at that amount you get a lot of performance in a classic BMW wrapper in a very limited production and important car, the appeal of the E12 in the mass market – even amongst BMW fans – doesn't seem to be quite there yet.
-Carter