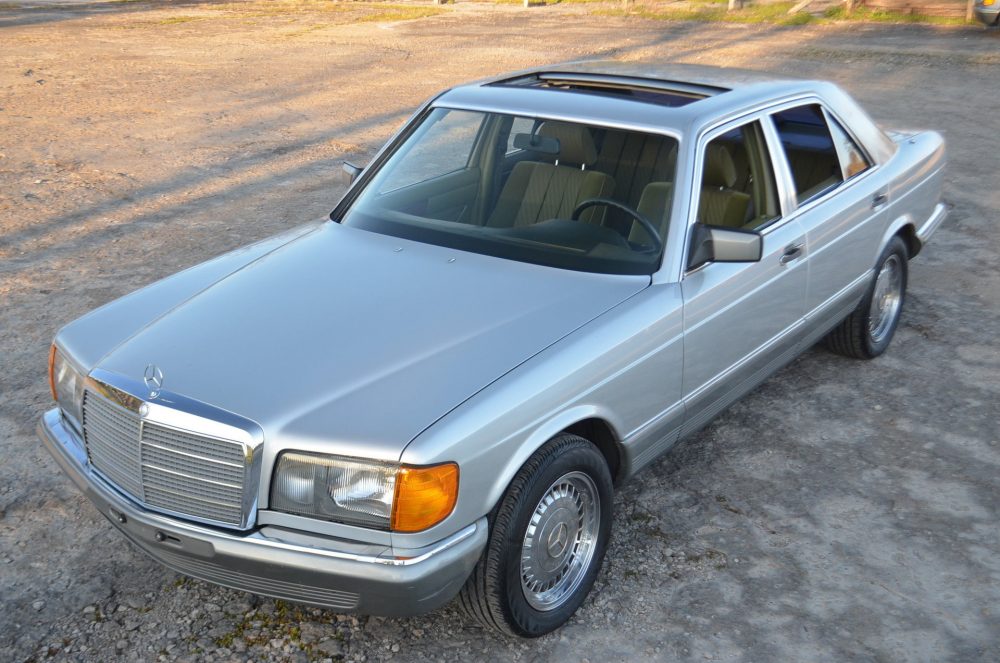 I've said before that I'm a really big fan of cars that are conservatively styled on the outside but have pretty wild or unique interior setups. Today's car, a European-spec 1980 Mercedes-Benz 280SE, is exactly that. This is a very early build of the W126 S-Class as the W116 was still being sold in North America as a 1980 model year and the new W126 didn't hit dealers until that fall of 1980 to be sold as 1981 models. The 280SE also was never sold in North America either so this is a rare bird to say the least. But remember how I said about the wild interior? Well, I hope you like the color green.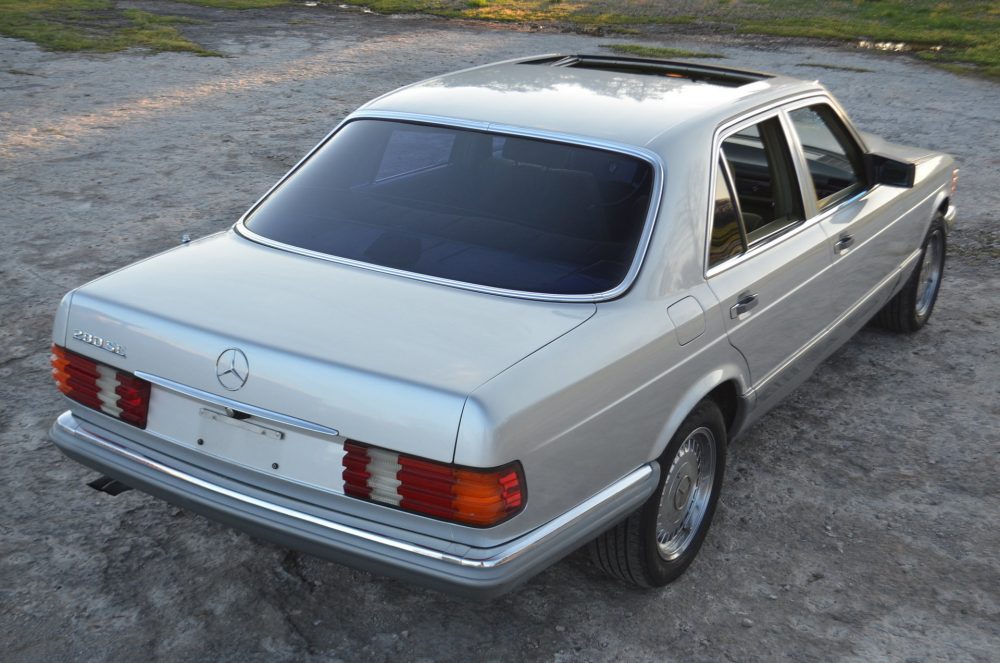 Year: 1980
Model: 280SE
Engine: 2.8 liter inline-6
Transmission: 3-speed automatic
Mileage: 60,171 mi
Price: $8,850 Buy It Now
This extraordinary condition Mercedes is an 80's icon time warp.The car hails from a large collection of esoteric automobiles that were gathered by a collector of the esoteric.The condition is outstanding! review the interior shots of this car,the components are crisp,sharp,well preserved,not stained,broken,or worn.Driving the car is like stepping back to 1980.The car is simple,straight forward and simply works.The bullet proof twin overhead cam engine is strong,smooth,and with low end torque.The transmission shifts perfectly and at the correct power points.All electrical components work as designed.Car has a nice upgraded stereo.
If you are into eighties machinery,review the pictures posted.If the car holds interest,contact me at 615-971-4409.Car is located 25 miles east of downtown Nashville TN.Car is mechanically sound enough and well sorted that it could be driven home to anywhere on the Northern Continent.Independent inspections are welcomed and encouraged.
There will be an additional $299 dealer doc fee assessed to final transaction amount.
This and other European collectibles can be reviewed at JPFRAZIER.com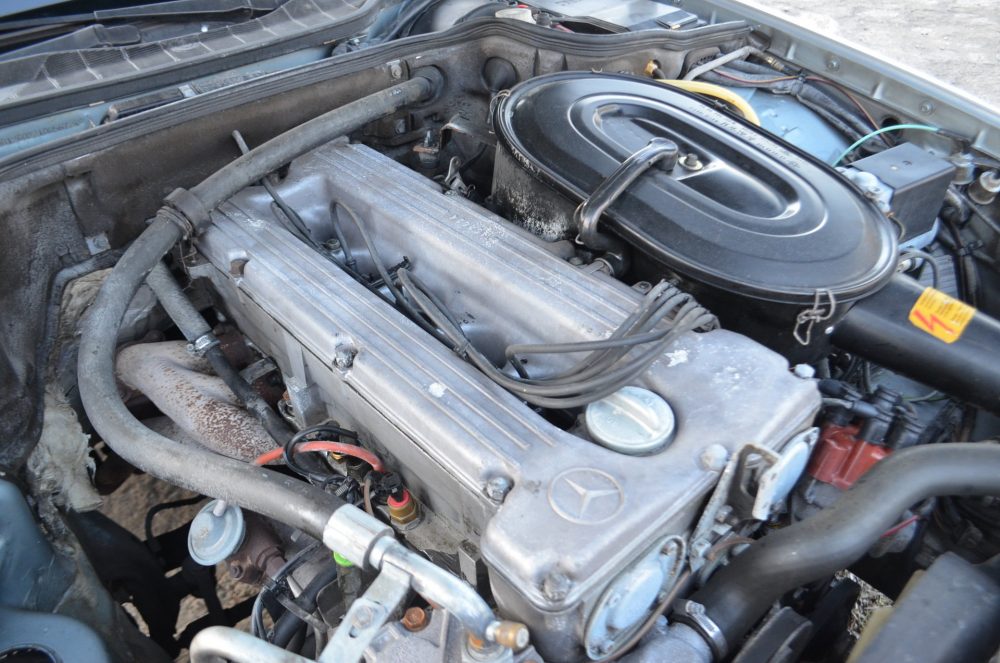 As nice this car is on the exterior with slim European bumpers and headlights (sans terrible aftermarket wheels), this W126 is all about the green cloth interior. I love the period-correct fabric matched with the green dash and door cards. I'm a little surprised this interior is in a nice as shape as it is because the majority of the time these seats don't take kindly to wear and the bolsters develop holes. The rest of the car looks pretty good and the M110 inline-6 is a stout engine but does require valve adjustments from time to time.
At nearly $9,000, I'm not sold. You are into 560SEL territory at that price and as nice as this car is, it has some small issues. The wood surround on the center console is peeling up pretty far and the random bundle of wires snaking around down by the pedals isn't normal. Those mentioned Centra wheels are a negative in my eyes as they are one of those things that should have stayed in the '80s. This seller probably should have left out the generic floor mats as it's not doing the car any favors either. Don't get me wrong, I think this is a really nice W126, but the price is probably going to be a little too much for someone interested in a car like this.
– Andrew