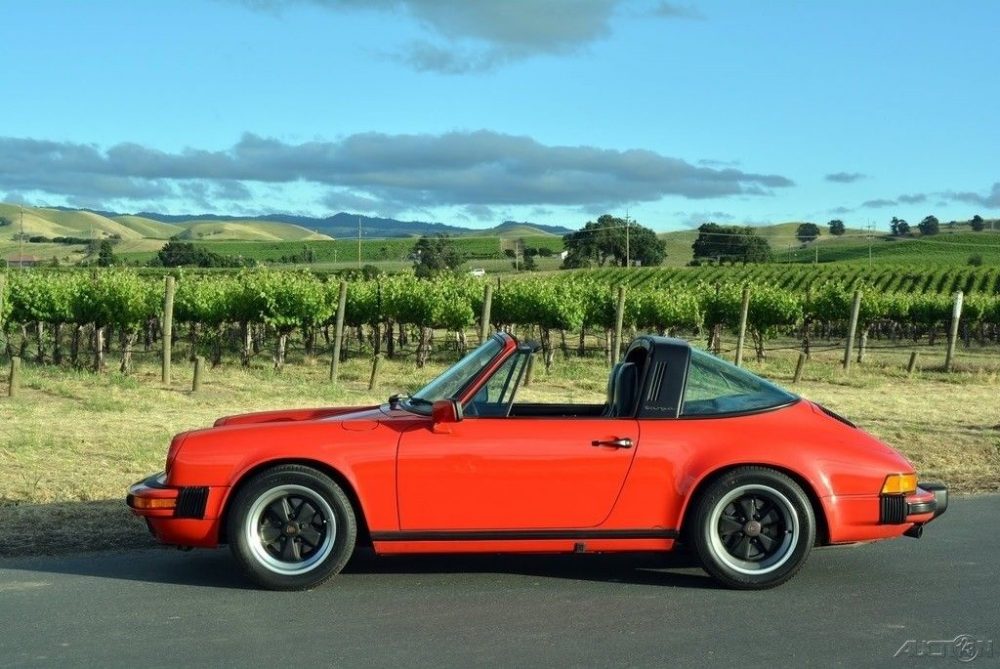 I wrote the other day about the approaching warmer weather and the joy of top down driving. That was as an introduction to a Cabriolet but I know not everyone is interested in the full top-down experience. Especially the associated weight gains or lack of rigidity that goes along with it. Or perhaps you're more interested in an air-cooled 911 regardless of the model. In either case, this 911 may suit your needs a little better: a 1985 Porsche 911 Carrera Targa, located in California, with only 26,900 miles on it.
Of course, from a performance standpoint this Carrera Targa isn't going to match a 996 Turbo Cabriolet. And the price may end up more or less the same so performance per dollar certainly is way down. But a classic like this isn't just about the performance. It's about feel and connectedness and the sense that you, the driver, ultimately are in command. For some that is enough to turn them away from any water-cooled 911 and toward these classics. For others the allure of 415 hp simply cannot be passed up. Options are good!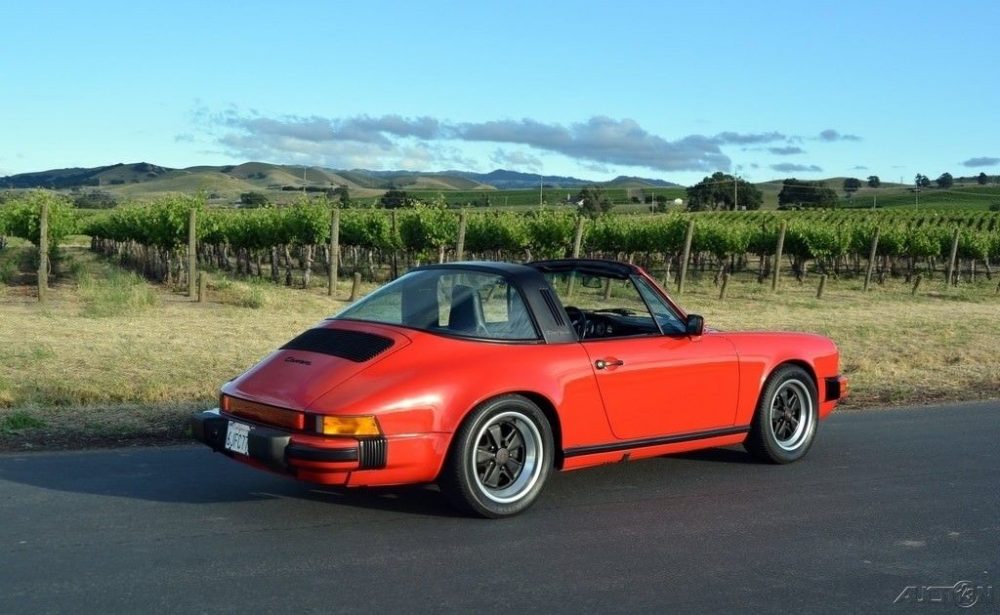 Year: 1985
Model: 911 Carrera Targa
Engine: 3.2 liter flat-6
Transmission: 5-speed manual
Mileage: 26,900 mi
Price: Reserve Auction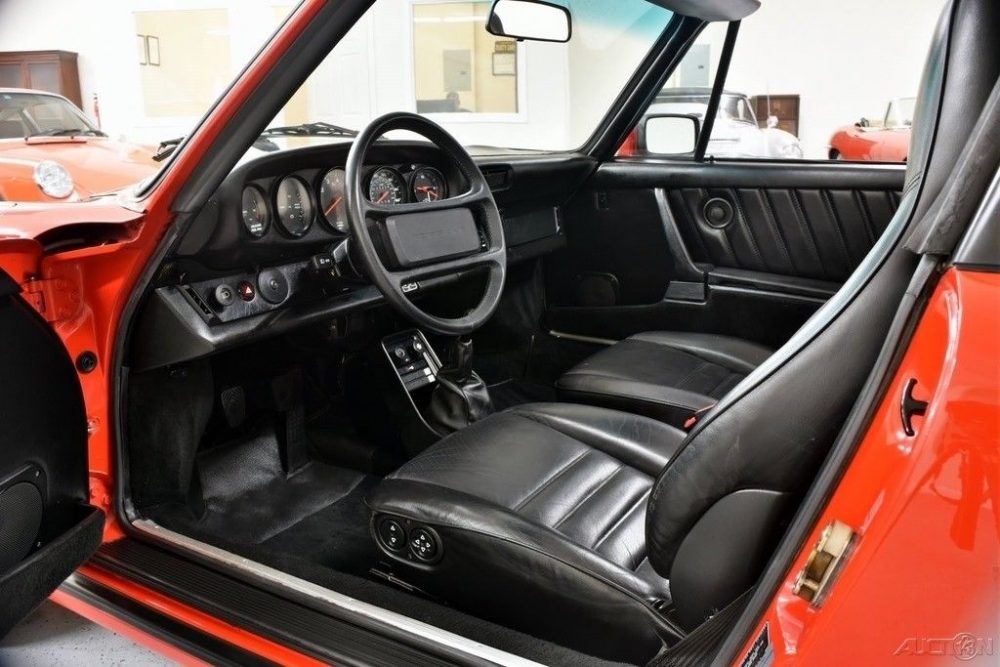 1985 Porsche 911 Carrera "survivor" with 26,900 original miles since new; 100% factory-original paint in excellent condition; original interior in excellent condition; original factory window sticker. Garaged since new in a climate-controlled atmosphere along side 2 Ferrari's ; never scratched; always serviced; drives and shifts superb. The undercarriage is as clean as they come, all original factory undercoating. One of the finest original 911 cars of this vintage available anywhere. Nothing on this car has been redone, this is a completely original low-mile "survivor" car in the truest sense of the word. No disappointments. (Please note: we sold this car last year and the owners are relocating, asked us to resell it; it is not on our premises). We go to extents to document our cars in pictures and provide the most transparent listings on Ebay. Please study the pictures carefully rather than requesting descriptions. Please complete any inspections or ask any questions prior to bidding or committing to buy the car. Thanks for the interest!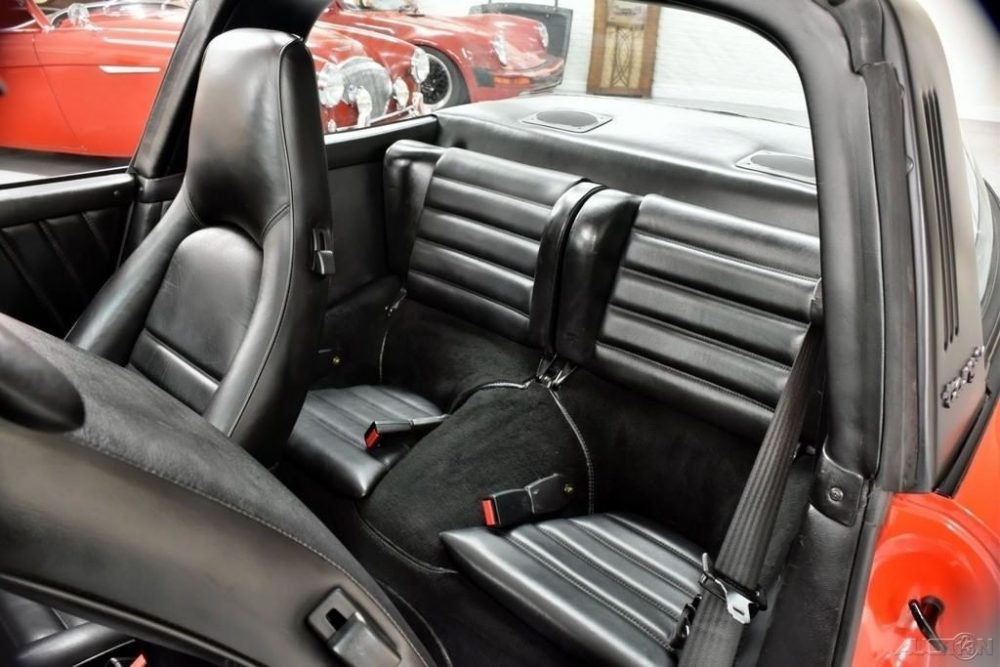 These pictures are pretty much painting the ideal scenario for me: lovely blue sky, (presumably) warm day, mountains in the background and some vineyards. For a weekend of driving with the top removed it's hard to think of something better. Maybe a trip to the beach. Maybe.
On appearance there really isn't a lot to complain about here. The front seats perhaps show a little more wear than I'd expect with fewer than 27K miles, but that's probably getting nitpicky. They look in fine shape for a car of this age. Overall everything looks very clean. We're also told that this Targa is entirely original: original paint, original interior, original undercoating, all original equipment. That's excellent and hopefully there is sufficient documentation to support those claims and to attest to its level of servicing during its life. With such low mileage we expect everything to be looking good, but low mileage doesn't always mean good care – in fact, it sometimes can mean neglect – so documentation of consistent servicing still is worthwhile to seek out.
Given that we're still somewhat early in this auction bidding has moved up fairly quickly and sits now at $43,100. Given the softness of the air-cooled market I'll be curious to see how high this might go. It lacks the G50 transmission so I don't expect anything too astounding, but it has been a while since I've come across a very low-mileage early Carrera in good shape. It looks like it'll make for a great 911 for enjoying the sunshine and while you probably wouldn't want to put too many miles on it I think it's starting with enough that you don't have to leave it parked all the time. Nice car!
-Rob