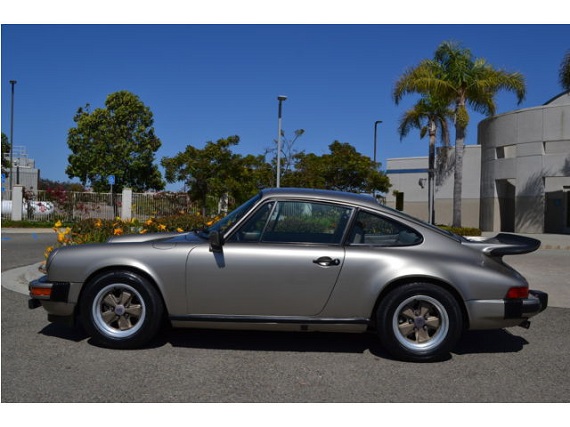 Porsche has never been shy about celebrating or commemorating its achievements through special edition models of the 911. So, when they wanted to celebrate and honor the achievements of the Motorsport department, the choice was obvious and the Weissach Edition 911 was released in 1980. Based off of a standard 911SC Coupe, the Weissach Edition came in either a Black or Platinum Metallic exterior with Platinum painted Fuchs wheels all surrounding a Doric Gray leather interior contrasted by Burgundy carpeting. Each car would also come standard with a whale tail, but it is the interior especially that set these cars apart from others versions of the 911SC. The Weissach Edition featured here is located in Carlsbad, California and sits with 66,309 miles.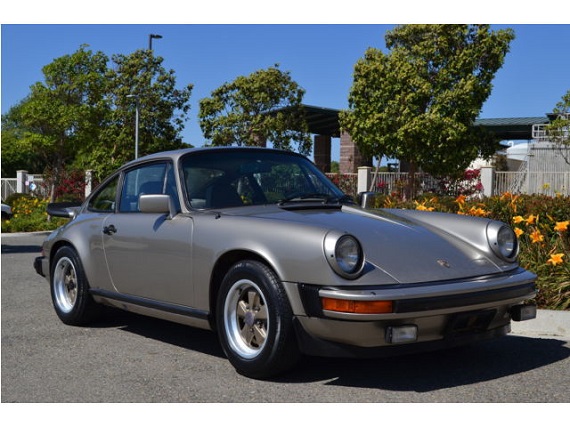 Year: 1980
Model: 911SC Weissach Edition
Engine: 3.0 liter flat-6
Transmission: 5-speed manual
Mileage: 66,309 mi
Price: Reserve Auction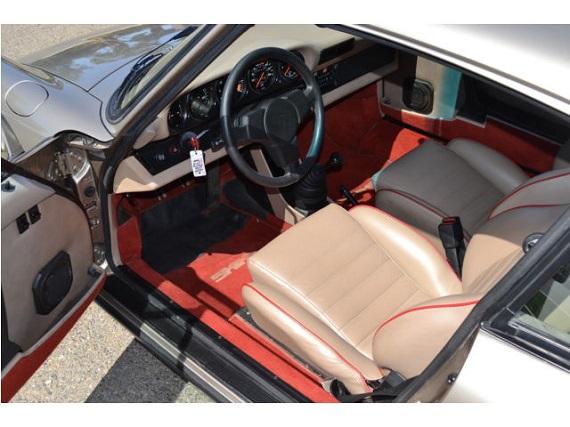 Rare 911SC Weissach Edition! This is one of just over 400 special edition cars especially made for the North American market in the 1980 model year. It features unique "Pongee Beige Metallic" paint – their description, not mine – "Doric Gray" leather with Red piping and carpets, a factory Turbo whale tail and chin spoiler, color matched Fuchs alloy wheels, and factory sunroof – all part of the Weissach Edition package. It has traveled only 66,309 careful miles. It appears to be mostly original paint and there is no evidence of accident damage or corrosion. There is some paint checking on the trunk lid and a few other places, but overall the impression is of a well cared for, clean car. The interior is lovely, unique, and shows virtually no wear. It runs and drives beautifully with good power, no smoke or untoward noises from the drivetrain, good synchros, and tight suspension. The A/C blows ice cold, and everything works as it should. There is a period aftermarket stereo equalizer in the hole where the ashtray should be, but there doesn't seem to be any modification to the dash and an ashtray is included. Please note that as a 1980 model it does NOT have a 17 digit VIN. As early 911's are rapidly appreciating, this rare and special model should lead the way. One thing is for certain – you won't see another parked next to you!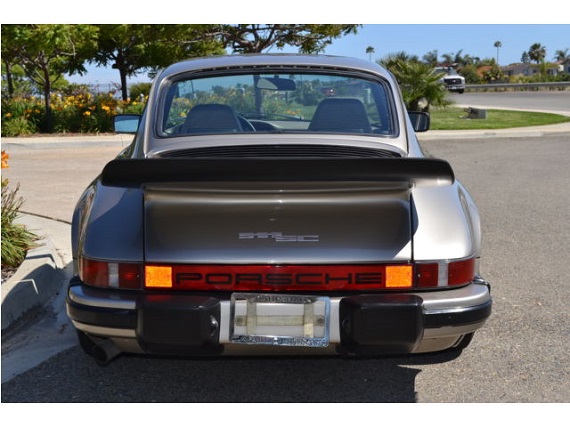 With only 408 produced – and far fewer surviving – the Weissach Edition is a pretty rare 911 variant, though because its features were all cosmetic it has typically traded for only a slight premium over other similar condition models of the 911SC. I am curious, however, how much the rise in the market for the 911SC will affect values for these special editions. At its current bid of $22,100, the answer would seem to be that there has been little effect, but with 3 days remaining we may still see those bids climb a bit. Value aside, aesthetically these remain interesting examples and like any 911SC they're sure to provide a great motoring experience!
-Rob