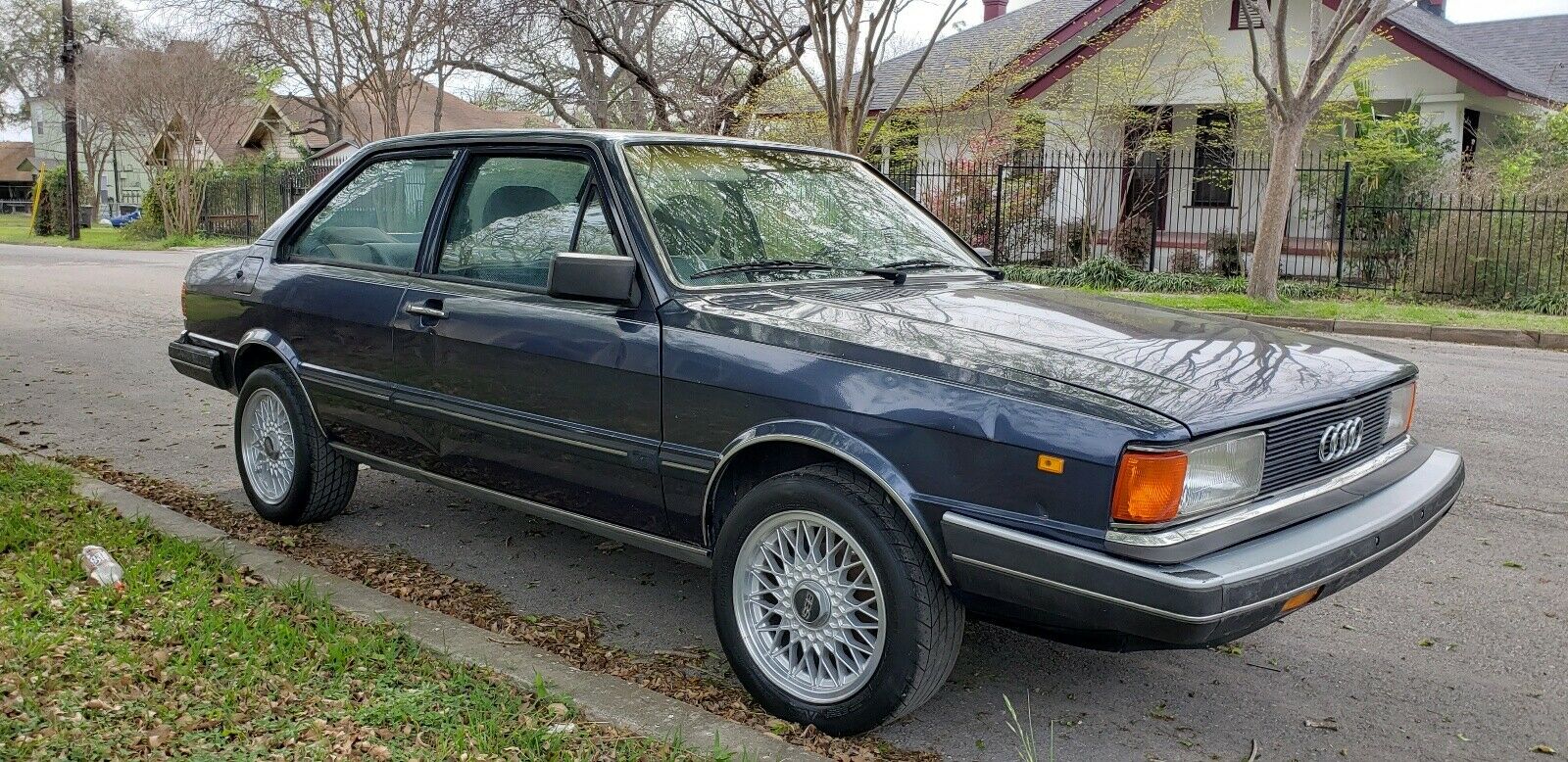 Do you know how many times I've heard "It was just too nice to part out" when referring to an older Audi? Heck, I've personally had three that I've said that very sentence for, and at least one more I should have said that about. One time I bought a 4000S front wheel drive 5-speed simply because I wanted a door. No, I'm not joking. The entire car was in mint shape – Sapphire with Marine Blue velour, and because I was 18 and had fully subscribed to the idea that the only good Audis were all-wheel drive Audis, I paid $300 to rip what was otherwise one of the nicest 4000S models I had seen to that point in my life apart. Most of it went to the junkyard, in fact. It's something that near 40 year old me is mad at 18 year old me about, still.
Fast forward 25 years into the future, and since then I keep hearing the phrase in relation to all sorts of obscure, slightly crusty and forgotten examples of the brand. So when this 4000 5+5 popped up for sale it was worth a look. These are highly prized for their donor doors (see what I did there?) which are utilized in Sport Quattro conversions. Does this one have to die?
Year: 1981
Model: 4000 5+5
VIN: WAUBB0811BE076930
Engine: 2.1 liter inline-5
Transmission: 5-speed manual
Mileage: 15,000 mi
Location: San Antonio, Texas
Price: $2,750 Buy It Now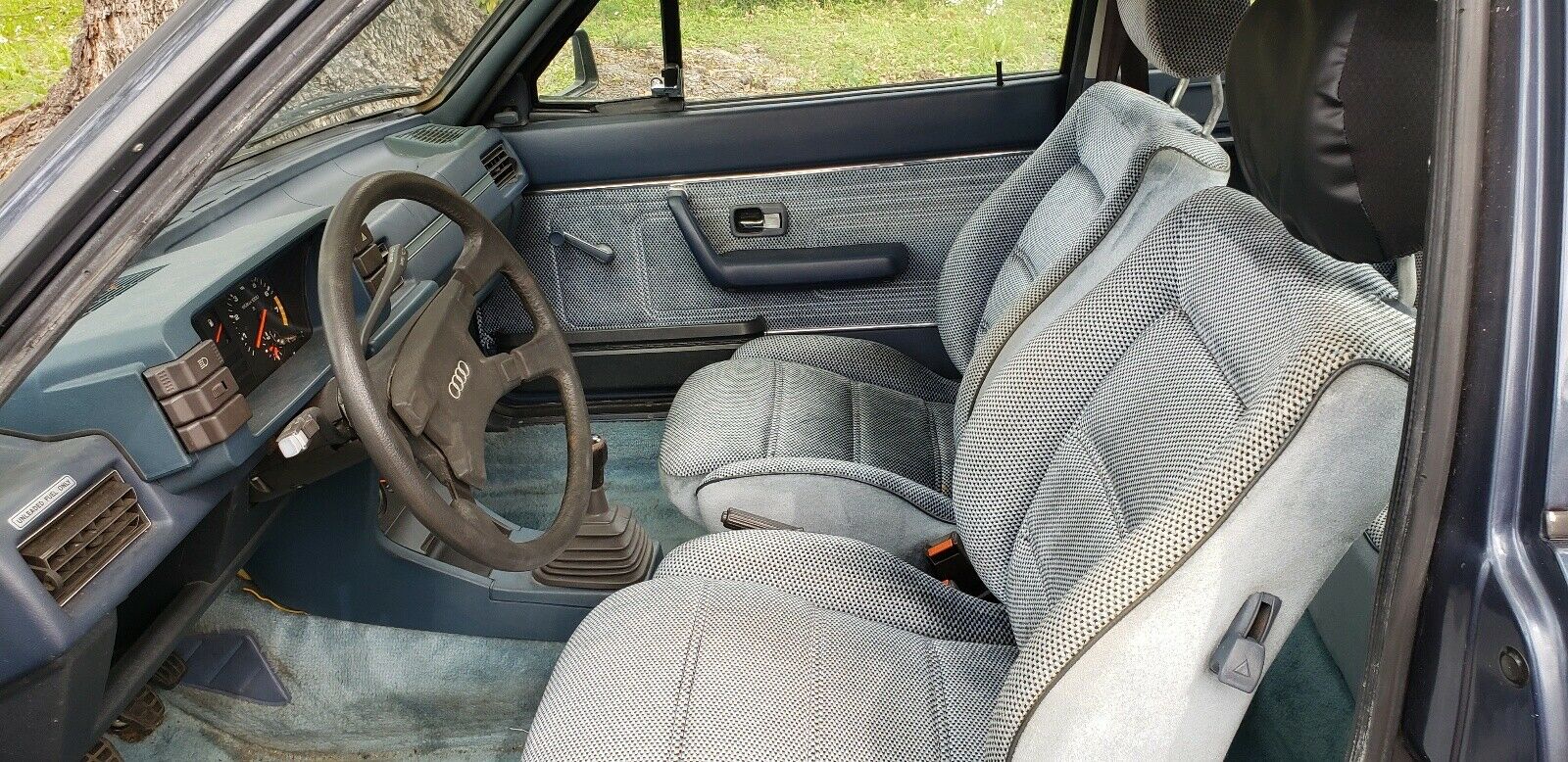 Very clean car inside and out it has an 2.2 inline Five with a 5 Speed Manual Transmission was purchased from a one owner and never got to touch it it has orginal 14921 miles on the Car (Needs a Gas Tank and Fuel Pump)was sitting in garage for years I can start it from the intake will turn on and stay running. I also do have the fourth BBS wheel it's in the trunk needs a tire I will put on and update pics. This is an extremely rare car has never been wrecked and has ZERO rust witch are even harder to find Message me for any info Clean and clear TX title Asking 2750 or best offer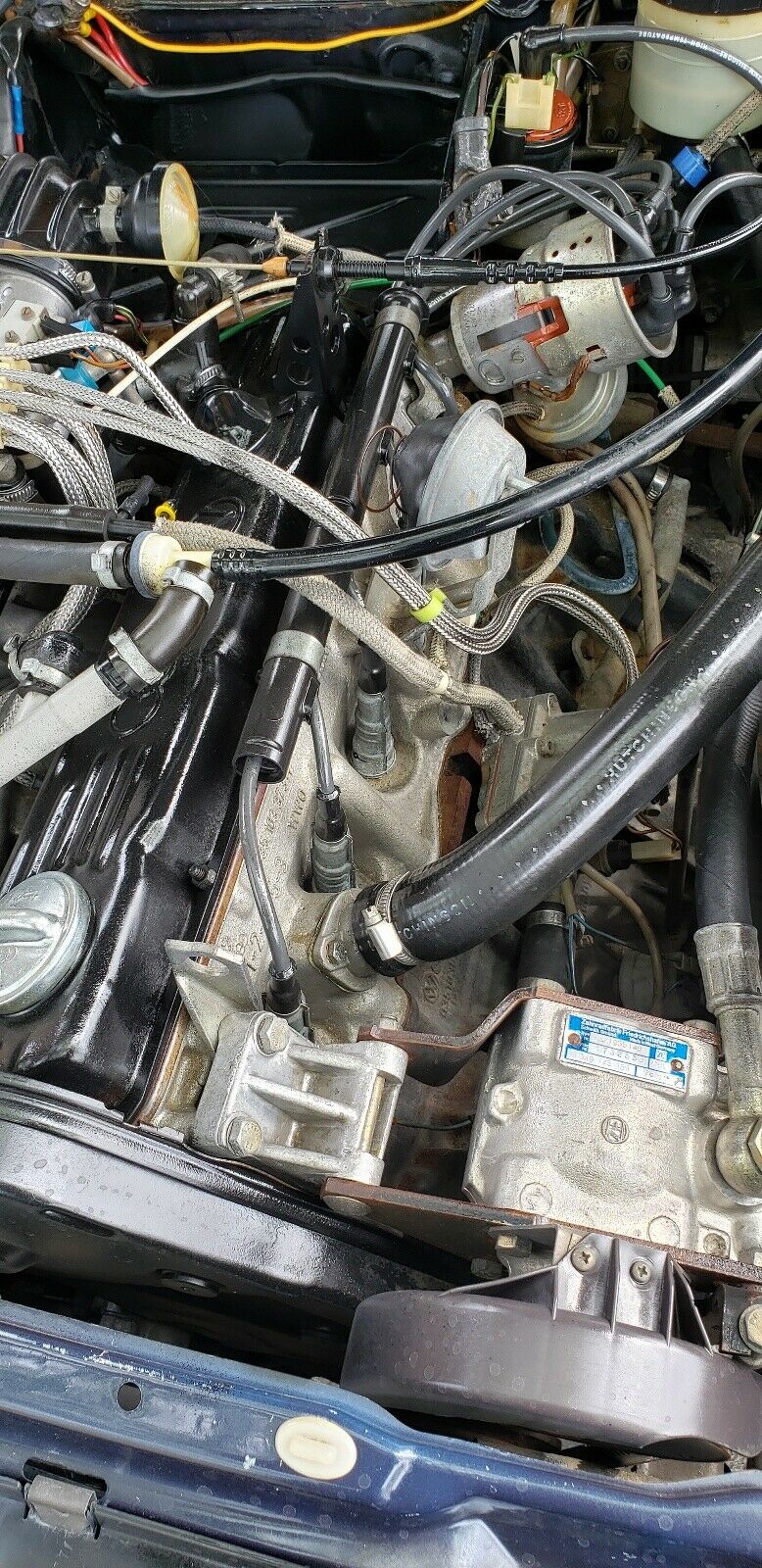 Is it a neat car? Yeah! And very rare. It's hard to find the 2-door 4000 at all, never mind when combined with the five cylinder and a five-speed manual transmission. Would you be better off with a later Coupe GT? Well, they're neater to look at, nicer to drive, and faster….so, probably. But if you're into rare and obscure cars, here's one. And unlike most it won't break the bank! It's also pretty clean overall, has some nice BBS wheels, Euro lights, a killer velour interior, and you're unlikely to ever see another one driving anywhere. No one outside of some obscure Audi fans will appreciate it as anything more than just another weirdly boxy old car. But I appreciate it, and I hope someone doesn't buy it just to rip the doors off.
-Carter