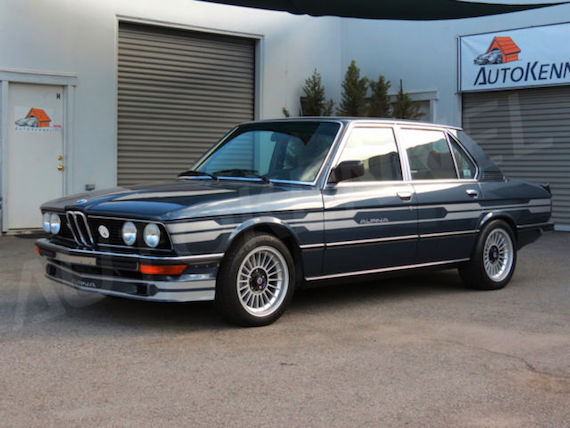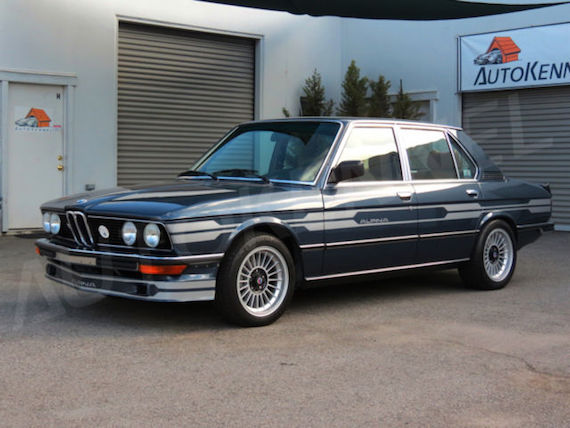 As even 3-series models of real, full-blooded Alpinas go for big money, they pull up the wide range of tributes as well. Today's E12 533i is more than just a sticker job, as it brings with it one of those cool, "back in the day this guy was the MAN!" stories. Here, BMW importer Mike Dietel is the hero with a magical line on Alpina parts who built up this 533i with Euro and Alpina parts when it was fresh from the dealership. On top of the unique provenance, a respected enthusiast spent a good amount of time and energy restoring it, yielding a gorgeous and unique 80s tuner car. It may not be straight from the Alpina shop, but that won't stop the seller from asking for very serious money.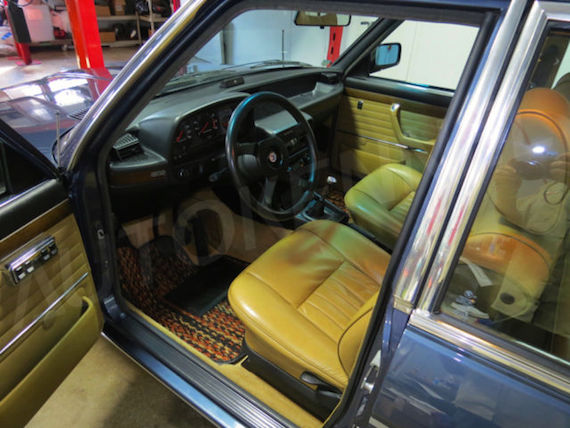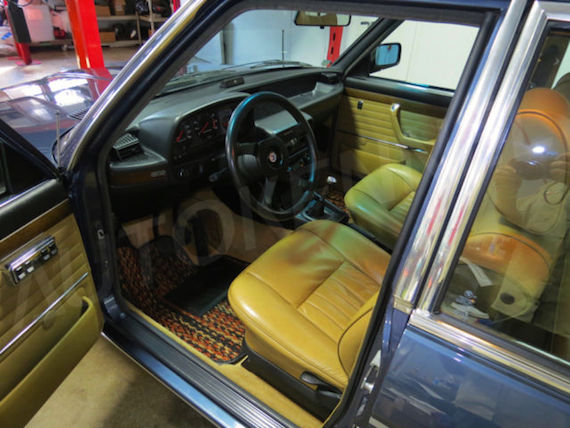 Year: 1983
Model: 533i
Engine: 2.8 liter inline-6
Transmission: 5-speed manual
Mileage: 93,800 mi
Price: $34,990 OBO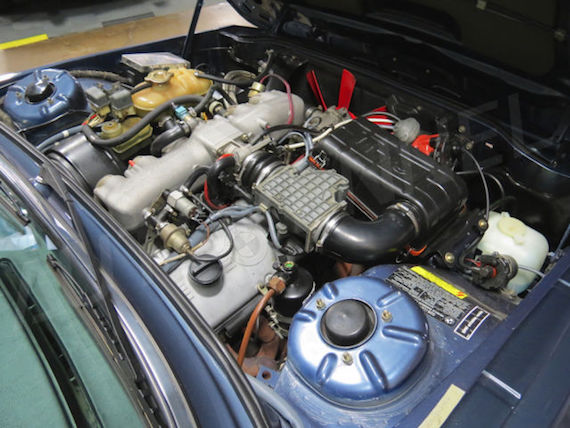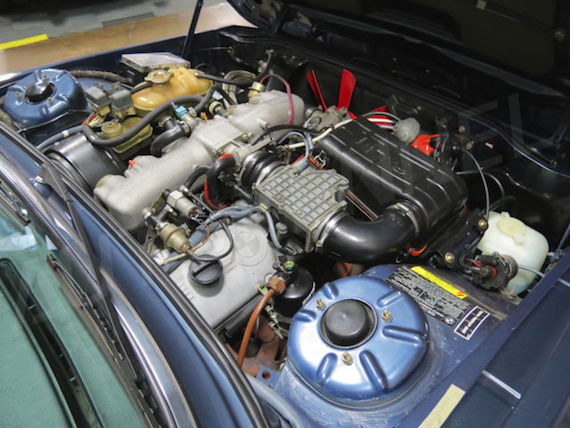 1981 BMW 533i

Converted to Alpina Spec by

Dietel Enterprises

Stock #0658

VIN # WBACJ9506B6784396

93,800 Original Miles (151,200 km)

Arktisblau Metallic (Arctic Blue) on Tan Leather

5-Speed Manual Transmission

Straight and Dry South West BMW

Clean and Clear Title

BMWCCA Member Restored

Throughout the 70's and the 80's, Mike Dietel was one of the most well-known and respected importers of European BMWs. He magically had access to some of the most desirable Alpina components in the U.S. As a result, he was credited with building some of the fastest, best built, and most significant BMWs of that era. He understood how to embrace that hotrod culture of Southern California that every major auto manufacture has still been trying to do, even up to this day. Dietel-built BMWs have been featured in countless magazine cover stories. These cars have grown from a domestic cult status to a recognized brand across the globe. Unfortunately, time has not been kind to most of these cars and many have simply disappeared. It is becoming more rare to find one restored to this level by some of the most respected people in the BMW community.

This final year BMW E12 was purchased new by a Southern California telecom CEO. Upon purchase, he took the car directly to Dietel Enterprises for its Alpina conversion. The conversion included the following:

1981 Euro specification 633i motor

Alpina cam

Alpina header

Bilstein shocks

Alpina sway bars

Alpina steering wheel

16" staggered Alpina alloy wheels

This BMW lived its whole life in Southern California. It's never been in an accident and is a very dry chassis. Up until recently, it wore its original Atlanticblau paint, which began to show evidence of clear coat deterioration (common problem with Glasurit metallic paint throughout the 70's and 80's). The car exchanged hands throughout the years through several well-known BMW enthusiasts. Each owner was a non-smoker and took excellent care of the car. All maintenance history has been documented showing the original 90k miles. A couple of years ago, Paul Cain found the car and began bringing the car back to its former glory. Paul is an active and highly respected BMWCCA member in the Southern California region and is partially responsible for helping launch the Legends of the Autobahn car show during the Monterey Pebble Beach concours weekend. Paul has restored/built some of the best BMW hotrods mostly for himself over the past couple of decades. His cars have been featured in countless magazine articles as well.

What caught Paul's attention was that this was an original built Dieter Alpina conversion with low miles and still in excellent survivor condition. It primarily needed a cosmetic restoration and some light mechanical work. The following is a list of the recent work performed:

High quality repaint in the original factory color

Removed the US DOT side reflectors

New OEM Euro bumpers

Restored/replaced exterior trim

New weather stripping

Genuine staggered Alpina 16" Turbine wheels

Application of correct Alpina side decals

Hella headlamps

New rubber trim

Factory Alpina steering wheel and shift knob

Alpina dead pedal

Fresh Bilstein struts/shocks

Alpina swaybars

New factory OEM exhaust

Restore A/C system

Major service/valve adjustment

Brake system flush

New alternator

New Michelin tires

Custom Coco Mats

Extensive detailing

All the hard work paid off as the car won its class at the Huntington Beach Concours d'Elegance in 2014 with a score of 144 out of 150.

This E12 was nicely optioned from the factory with the following:

Electric sliding steel roof

Leather interior

Metallic paint

Adjustable driver and passenger seats

Air conditioning

Rear head restraints

Passenger door mirror

Power windows

Power door locks

Blaupunkt AM/FM cassette stereo

The car is in excellent condition. The fresh paint looks amazing with very few miles since being painted. As a result, there are hardly any signs of use. The Michelins are fresh as are the brakes. All the glass looks great and appears to be original. The interior is equally nice and mostly original. It is a testament to not only the low miles but also the way the car was kept. The leather seats look great with no tears. The original dash is perfect with no cracks or warping. The original carpet, door panels, and headliner look fresh. All the gauges function properly including the digital factory clock. Even the A/C blows cold. The original Blaupunkt radio works great as well.

Of course, the best part of this BMW is the way it drives. You quickly forget that you are in a sedan. It easily accelerates and has a wonderful exhaust note. The steering is incredibly tight and has that patent BMW feedback. The 5-speed shifts with ease with no grinding or synchro issues. This BMW is ready to be taken on long tours. The Targa California is about a month away…this would be fantastic for that event!

This 533i comes with extra keys, a large folder full of original documentation/records, complete tool kit, spare tire, jack, car cover, extra seat bracket, Coco floor mats, original BMW floor mats, and owners manuals.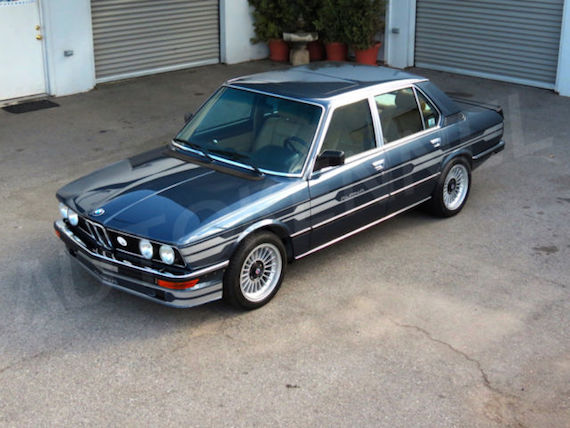 Whether or not you want to spend this much money probably depends on your patience with explaining an esoteric history that only the most dedicated of enthusiasts will give half a damn about. I get enough glazed eyes when I explain why my E28 M5 is special that I could probably do without trying to relate a distant history of an importer using parts from a tiny (albeit important) tuner. For those who have friends that care or the patience to explain it to laypeople, however, this is a cool and unique piece of vintage tuner history. Price, stories, and explanations aside, there's no denying how good Alpina stripes and wheels look on old Bimmers, especially one as clean and well-restored as this.
-NR