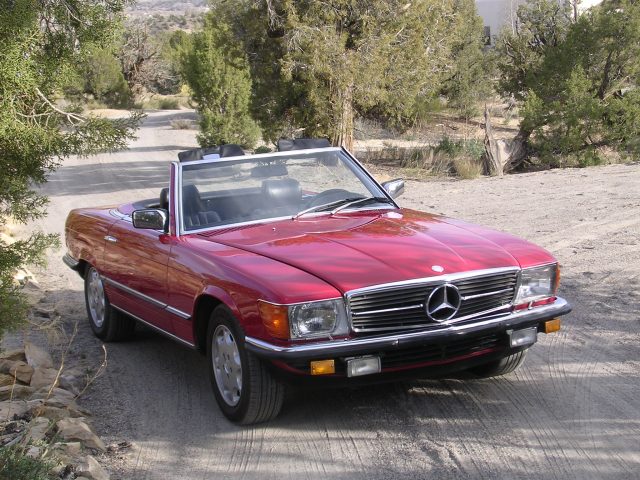 I go back and forth on whether or not I like the R107. I just think they stuck around way too long and those that want to sell them have grand illusions of what they are actually worth. I think sellers have some kind of mental formula in their head that goes "Mercedes + old + convertible = valuable" when we all know that none of those factors matter unless someone actually pays for it. But every once in a while a R107 comes along that I actually think represent good value for the money you would pay. This 1981 280SL, which looks to be a grey-market import, really represents what I think is the R107 to buy — if you really want one in the first place.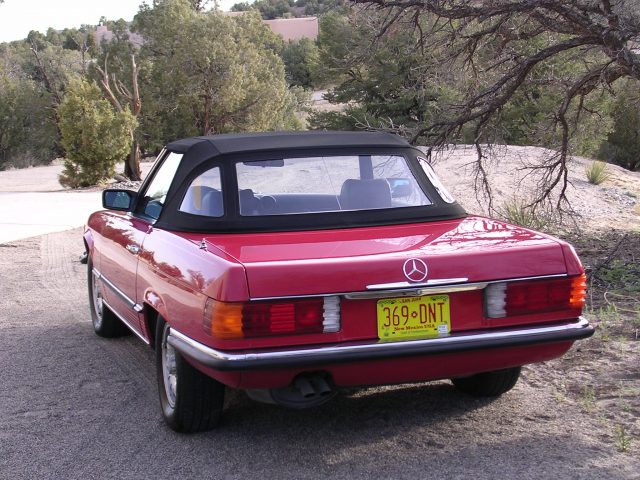 Year: 1981
Model: 280SL
Engine: 2.8 liter inline-6
Transmission: 4-speed automatic
Mileage: 186,000 miles
Price: $12,500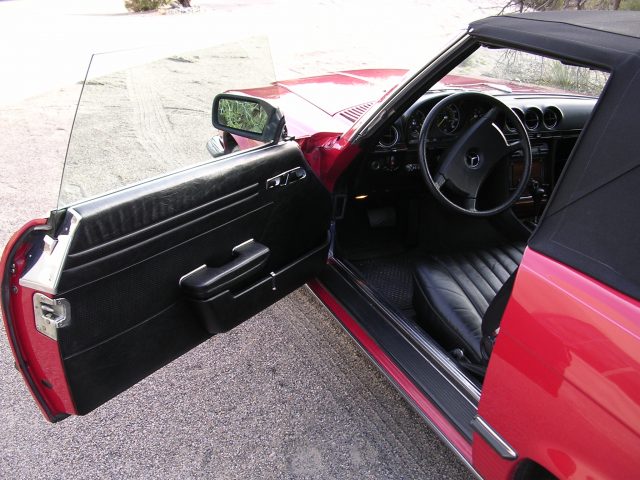 Very well cared-for German-engineered classic. I am the second owner and have owned the car for 31 years. It was 5 years old when I purchased it with 36,000 miles, current odometer is 186,000. It was always garaged but certainly driven and enjoyed over the years although with careful consideration to weather and other road conditions. I have all maintenance records and do the oil and filter changes myself every 3,000 miles. In short, this one's been "babied" and if you have ever wanted one, this is the one! Too many attributes to list, so just enjoy the pictures and if seriously interested, let me know. As you can see, I have the original rims as well as the OEM pictured in some of the images. The soft top will need replacement soon although I had it done 8 years ago…..beginning to see some dry-rot.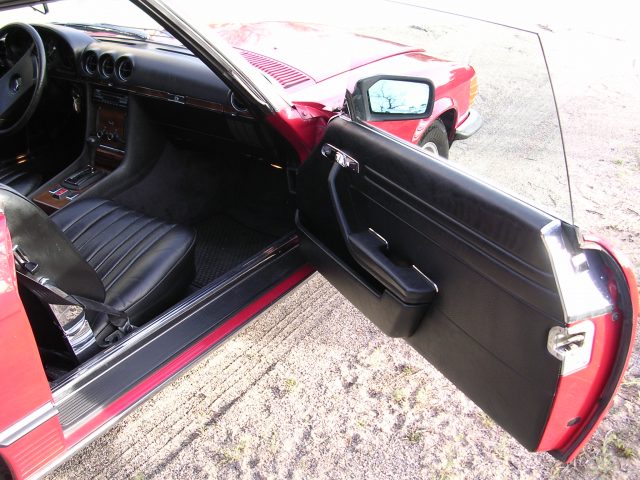 The quick rundown on this R107 shows 186,000 miles which is high for one of these, but it has been with the same owner for the past 31 years. That is an insane amount of time in the car world as people who usually buy luxury cars are itching for something new around the four-year mark. If anything, it tells me that this car was taken care of as it actually was a long-term investment (I don't like using that word) for the owner and they didn't skimp on upkeep. The seller mentions that he has all the maintenance records but it might need a new top in the not too distant future.
Here is why I really like this car: it is a 280SL. That means proper European bumpers and headlights with the M110 straight-six under the hood. Yeah, those foglights next to the government mandated maker lights really ruin the front end of this car but it is nothing that can't be fixed in an afternoon. This 280SL weighs almost 300 pounds lighter than a later 560SL — the R107 most will tell you is the one to buy. But my argument is that you might as well go for the smaller 2.8 liter because it isn't like you are buying a R107 to go fast in the first place. These cars are top down pleasure cruisers, not 0-60 runners. No one cares about how much power you are making with these. A new Honda Accord makes more power than a 560SL, who cares if you have the inline-six? For my money, I'd rather have the most aesthetically pleasing car that gets slightly better fuel mileage than the range topping V8 that costs way more.
How much more? This 280SL is listed for $12,500, which isn't that crazy. I say that meaning that I think all R107s are overpriced, but I am only one man and don't control the market. If this was a 560SL, I'd wager you'd be asked to pay many thousands more for what is basically the same car. Yeah, you get 50 more horsepower and 100 more lb·ft of torque but you gain those 300 pounds and ugly bumpers and headlights. So while the 560SL still might be king, don't look down on the 280SL if you can find one. There is no reason to.