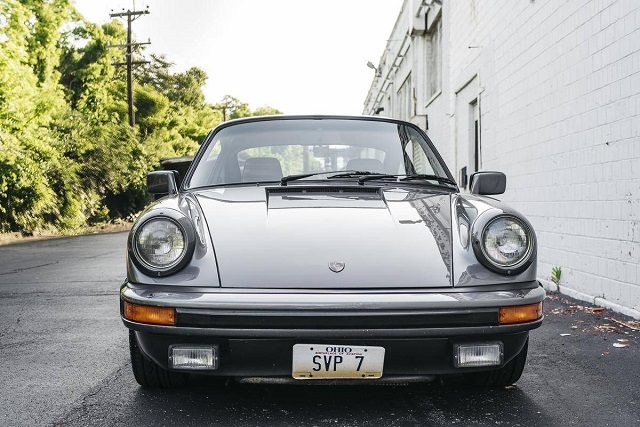 I have a couple of 911SCs I want to look at today and tomorrow (and possibly after depending on what else I come across). There is no particular impetus to this, it's just nice timing for a couple cars I like and my general interest in the 911SC market. This first one is the more striking of the two, though not necessarily the better of the two. I've become increasingly enamored with a dark gray over red/burgundy color combination and this one is really speaking to me. We aren't provided the necessary documentation to support its originality, but we can hope such documents exist because outside of a few blemishes this 1982 Porsche 911SC Coupe looks pretty damn good!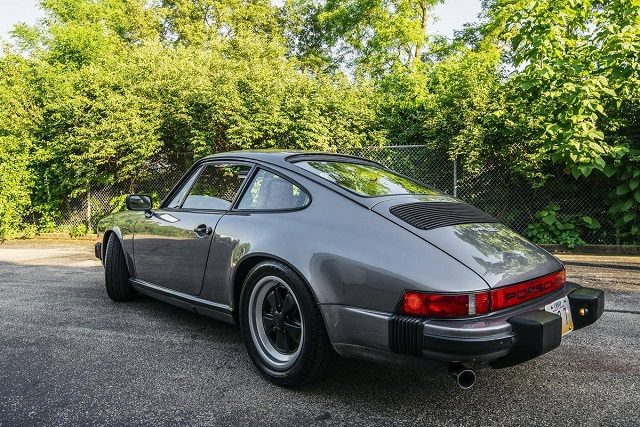 Year: 1982
Model: 911SC
Engine: 3.0 liter flat-6
Transmission: 5-speed manual
Mileage: 50,548 mi
Price: $52,000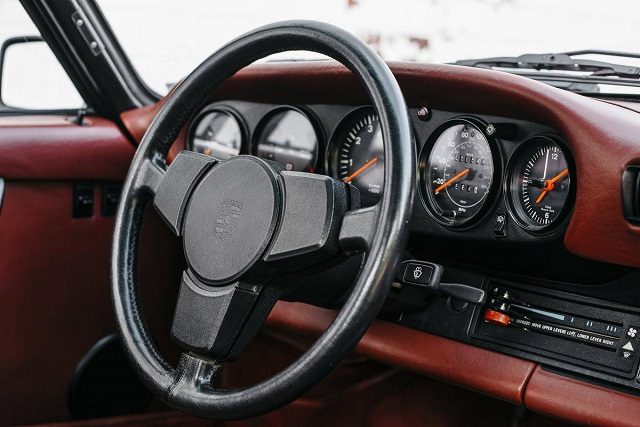 Two-owner 1982 Porsche 911 SC; current owner has had vehicle since 1983. Garage kept; excellent condition overall with some blemishes as expected due to the age. Recently had all six injectors replaced and resealed along with general spark plugs/CIS adjustments/oil change/alignment. No vacuum leaks! Fires up with vigor and settles into an aggressive sounding idle. Muffler was replaced previously with a tasteful sports exhaust. Interior is extremely clean. Leather was recently conditioned and full exterior detail done. Great running and reliable example of these cars; just hop in and go!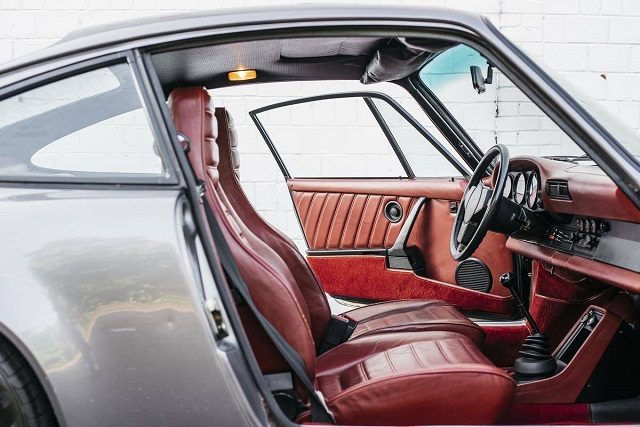 My guess is the exterior color seen here is Meteor Metallic, a really nice darker grey that reminds me of Slate Grey. The Burgundy interior looks in really nice shape and has a lovely patina to it, though I do wonder if there is some touching up to the photos that is bringing out some of that look. Touched up or not, I don't see any significant wear, scuffs, tears, or rips in the leather and the dash, at least what we can see of it, appears free of cracks. With just over 50K miles reported this SC looks in a nice state.
There are some blemishes though and we must take note of one aspect in particular. There are a few scratches that look to be on the front bumper and hood, but the big issue comes on the last picture. There appears to be some rust damage to the passenger side door sill. It could be that this rust is fairly isolated and an easy fix, but it raises a lot of questions about the rest of the car. This 911 currently is located in Ohio so we can't assume it's lead a life of pristine weather and relaxed motoring. Needless to say, you'll want a thorough evaluation to be sure there aren't larger problems lurking under the surface.
Given that issue, along with the general lack of documentation provided, I don't think at this asking price this 911 will be selling any time soon. I'm not even sure an '82 SC in pristine condition with this mileage would reach $52K, but we could probably discuss it. As it stands this price can't really be supported. But as I said I think it's a nice color combination that looks great. The mileage is also quite low for its age. If we can come to terms with the potential rust issue and the price, then I'm sure this will make for a nice 911 for someone to take home.
-Rob