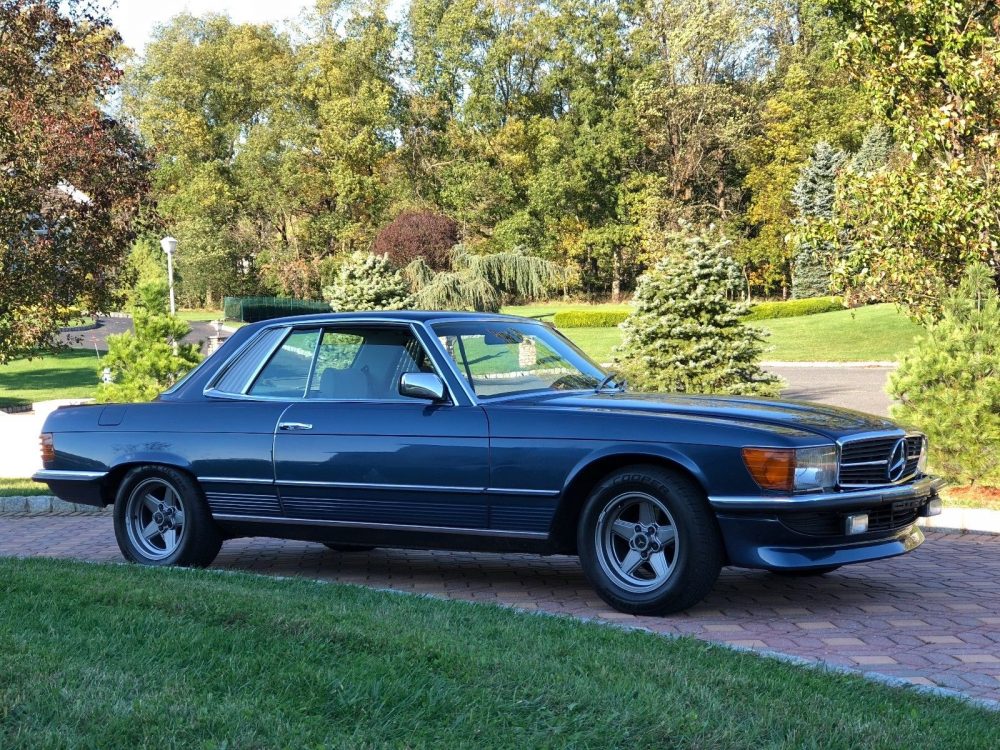 Lost in the sea of Mercedes-Benz R107s is the SLC that is one of those "Oh yeah, I remember those" cars because honestly, you just don't see them anymore. I've checked them out before, but none like this one for sale in New Jersey. This is the ultra-rare 500SLC 5.0 which doesn't sound like much right now, but let me explain.
Mercedes-Benz actually ran the SLC in the FIA World Rally Championships and in order to do so, they had the homologate the cars as they ran 5.0 liter V8 SLCs in the races. Mercedes wwas only making the 4.5 liter cars at the time so a 5.0 liter car for the streets was necessary. Like most homologated cars, the production numbers were extremely low with just 1,133 500SLCs being made over a few years. None of these cars were ever made for North America, but somehow there is really nice for sale in America's favorite state. But the price? All those creme puff 560SL owners will be jealous.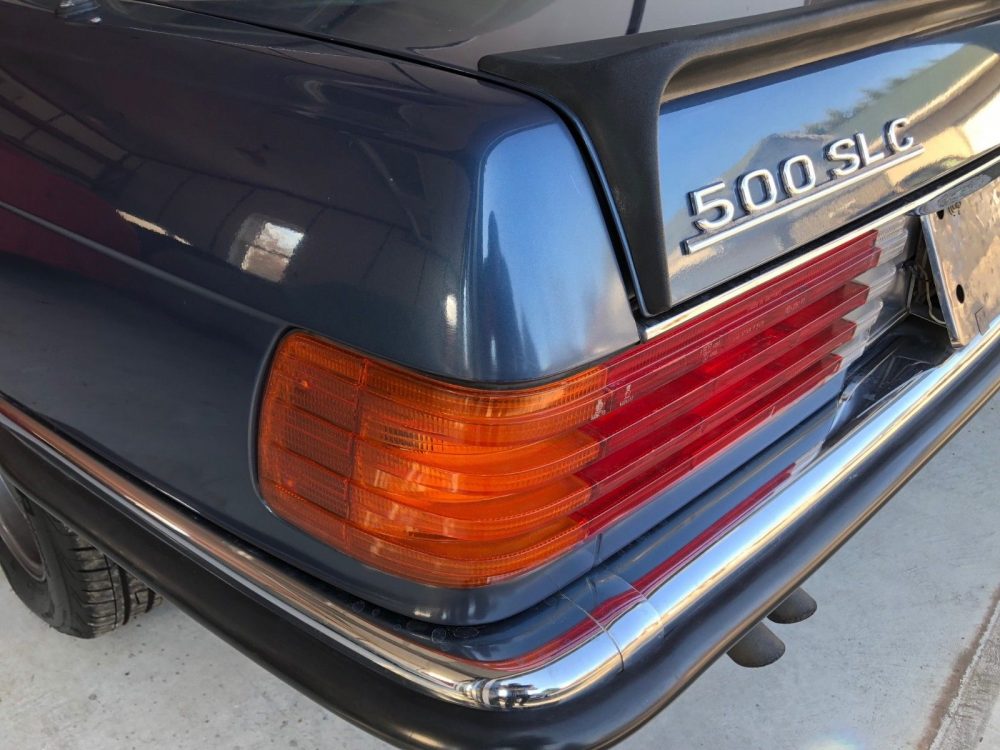 Year: 1981
Model: 500SLC
Engine: 5.0 liter V8
Transmission: 4-speed automatic
Mileage: 50,268 km (31,235 mi)
Price: $55,000 Buy It Now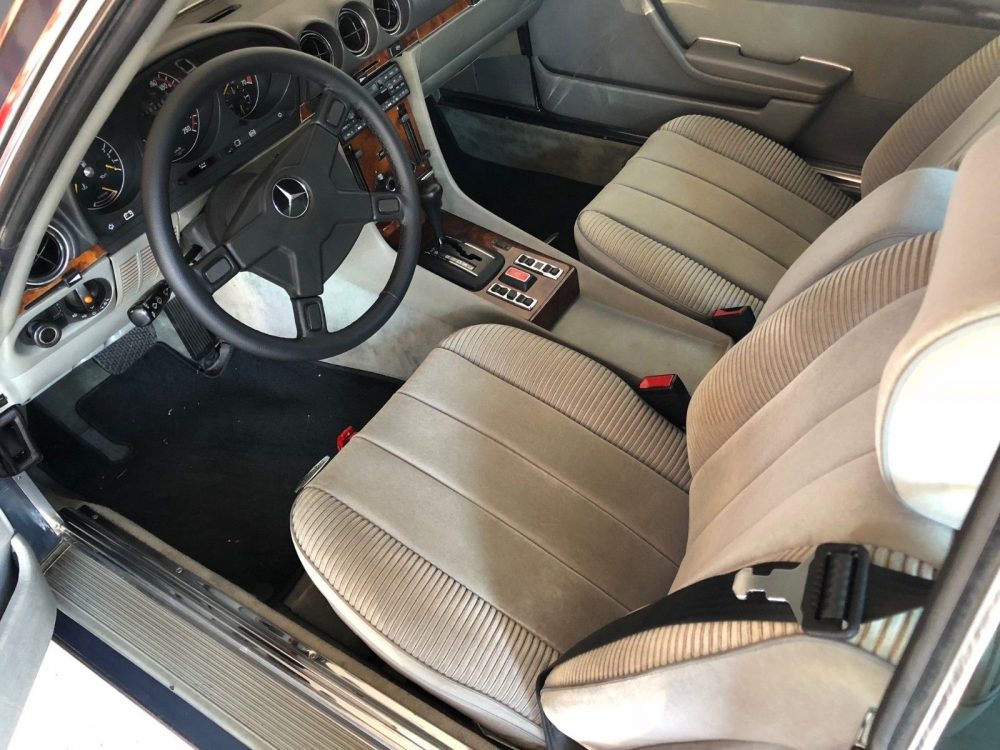 Serious inquiries only. Please DO NOT bid if you have no intention of buying. If you do, be sure you can afford it and make funds available for purchase.

This 1981 Mercedes-Benz 500SLC 5.0 is an unmodified, European market, a homologation version with rare 4-speed automatic transmission. Only 1,133 units were produced worldwide.

VIN: WDB10702612002143

31K original documented miles. No rust, no accidents. The car was serviced this year. During the service fluids were flushed, new suspension bushings were installed and, a general tune-up was performed, including 30K miles maintenance. It runs and drives very well, with a smooth engine and transmission shifting.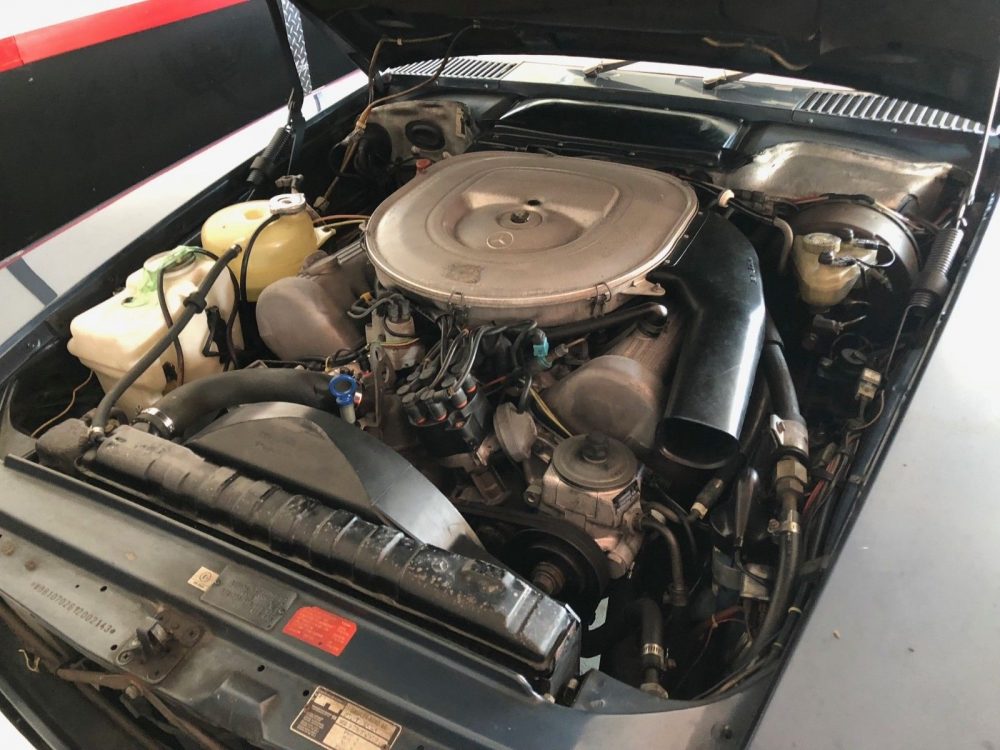 I think it is pretty clear that this owner really isn't serious about selling this car. This is classic case of "testing the waters" as the seller couldn't be bothered to pull it out of the garage to take photos from more than 16 inches away. Don't get me wrong, this is a super clean example and I have no doubts that it is a nice car. The interiors of these cars usually don't hold up well but this one is an exception to what I'm used to. The AMG steering wheel is a nice touch as well as the Penta (or maybe Ronal) wheels. The 31,000 miles probably has something to do with it, but it certainly looks like it has been well cared for. What is special about this 500SLCs is that the hood and trunk lid are actually aluminum as opposed to steel. I don't know how much weight that actually saves, but it's a nice touch. Even being based on a WRC car, these are no speed demons with just 240 horsepower. But remember, this was 1981, 400 horsepower coupes just didn't exist.
The asking price of $55,000 is probably a pipe dream in my eyes, but then again I don't know the market for these because there really is none. I've certainly never seen one come up for the sale in United States and I very rarely see them for sale in Europe. Unless you are a hardcore Mercedes enthusiast, you probably didn't even know they existed in the first place. So who is a buyer for this? A wealthy Mercedes collector who just wants the rarest of the rare? This is certainly an interesting case and a cool car, I just hope this seller maybe backs it out of the garage to take more than one good photo of it.
– Andrew