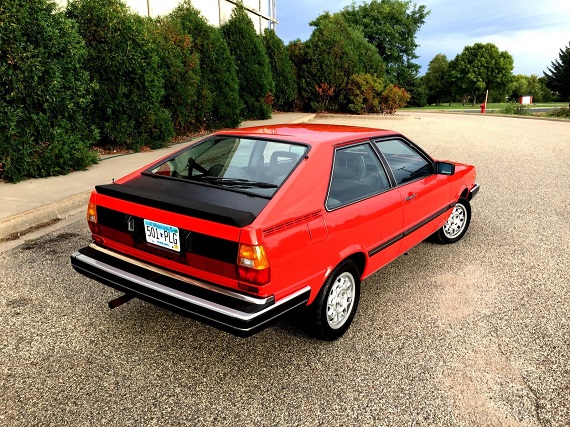 Anthony Bourdain has been pretty successful with his show Parts Unknown, in addition to the many other reasons he's been an award winning chef and writer. In that show, he's always on the lookout for new and rarely heard of cuisine from around world. And, for the most part even though I'm not a 'foody', I find his presentation, travels, and quick summaries of far reaching historical periods pretty enjoyable. He is, for lack of a better comparison, the Jeremy Clarkson of food critics – at least, a bit. In one memorable-to-me episode, he set out to find this magical, amazing and hereto unheard of cocoa plant. But he wasn't going just to taste this new and interesting food; he was going to secure rights to harvest the plant and to profit. And, frankly, he couldn't have seemed less interested or involved in any step of the process. He complained, whined, and lackadaisically mused about the chocolate he'd later offer for $18 a bar throughout the episode, ignoring the cultural and economic aspects of the lives the people of Peru – where the bar's magical ingredients come from. I was left feeling at the end of the episode that it was less an investigation of the process, and much more an advertisement for the overpriced consumerism he was going to attach his name to. Why wouldn't you pay $18 for a chocolate bar – he's Anthony Bourdain and he obviously knows more than you, so ante up!
The point of this is story that I'm left feeling that many of the inflated markets are doing just what Bourdain did; cashing in on a name and a reputation coupled with a market surge. One classic you can get into without all of the market hoopla, though, is pretty much any classic Audi outside of the Quattro – for now: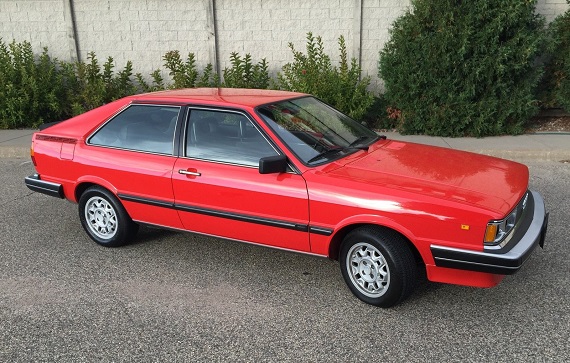 Year: 1982
Model: Coupe GT
Engine: 2.1 liter inline-5
Transmission: 5-speed manual
Mileage: 36,028 mi
Price: Reserve Auction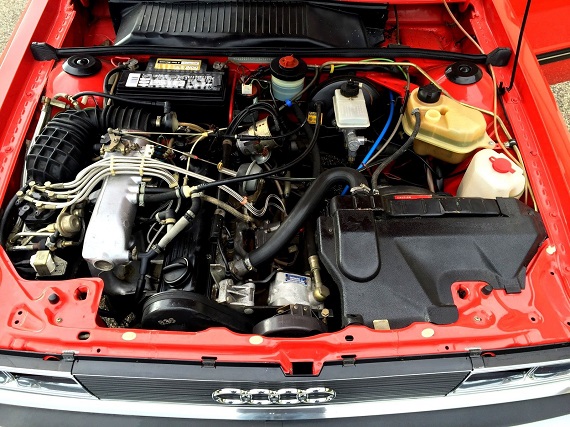 This is maybe the nicest Audi GT in existence. This is a time capsule with original warning stickers under hood and under boot lid, and door jams. I have used a paint thickness gauge on the car and I believe the paint is all original. It appears all original I just wanted to make sure. This car runs and drives great and is a true collectible piece.

It would be a shame to use this as a daily driver but you can.

Purchased new by a lady in Wisconsin who used it very rarely and never in the winter and owned until 2015.

I have owned since March of 2015 and had it in my climate controlled space.

This car is in incredible condition, very clean and fresh.

There are some rock nicks and a few scratches that you would expect on a 34 year old car.

The radio is original but the FM button wont stay depressed so only AM works currently.

Fan motor is dead, either a fuse or the motor is dead.

Car is located in Cologne MN 55322for shipping. Buyer to pay and arrange all shipping.

Call me to discuss 612-237-1076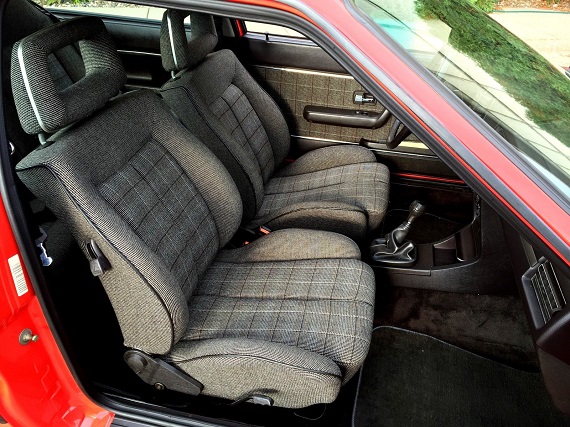 While the later Coupe GT models were upgraded with 4-wheel disc brakes and larger motors, the early Coupe (no GT) was a bit more modest. The 2.1 liter inline-5 was good for about 100 horsepower and with economy gearing it wasn't the fastest off the line. The easiest way to tell the difference between the Coupe and Coupe GT is the rear spoiler; raised on GTs like the Quattro, on the Coupe is was a rubbery sponge sitting on the lid. Coupes also had 4×100 hubs and wheels and ran Volkswagen brakes rather than the later 4×108 pattern and heavier duty brakes the upgraded models carried. It has become exceedingly rare to find these early Coupe models today even though 1982 was the most successful sales year of the front drive 2-door B2 in the U.S.. Still, that means this is one of only 4,201 1982s that originally came here. And, without a doubt, this has to be among the nicest of those that remain. From the paint which looks to be Tornado rather than Mars red to the Negro Tweed interior, this is a lovely example. It's claimed to be all original too, but it's missing its original badging on the rear – perhaps removed because they lost their silver paint, or maybe there was a respray on part of the car. Either way, that appears to be it, and this is an irreplaceable example otherwise. Now, were this period Volkswagen, bidding would be out of control. Witness the 1981 Scirocco from exactly a month ago – a car which sold for $17,100. Though if anything this Audi may be in better shape than that car, it ultimately isn't quite as desirable even if it is perhaps more rare. Bidding has crested $6,000 – impressive for an early Coupe, but far short of where its originally cheaper cousin hits the market. The reserve is still on and my guess is that the seller is hoping for a big number, but it will be surprising if the bids hit more than half what the Volkswagen hammered for. It may, but generally speaking this is still a very undervalued and under appreciated classic car.
-Carter