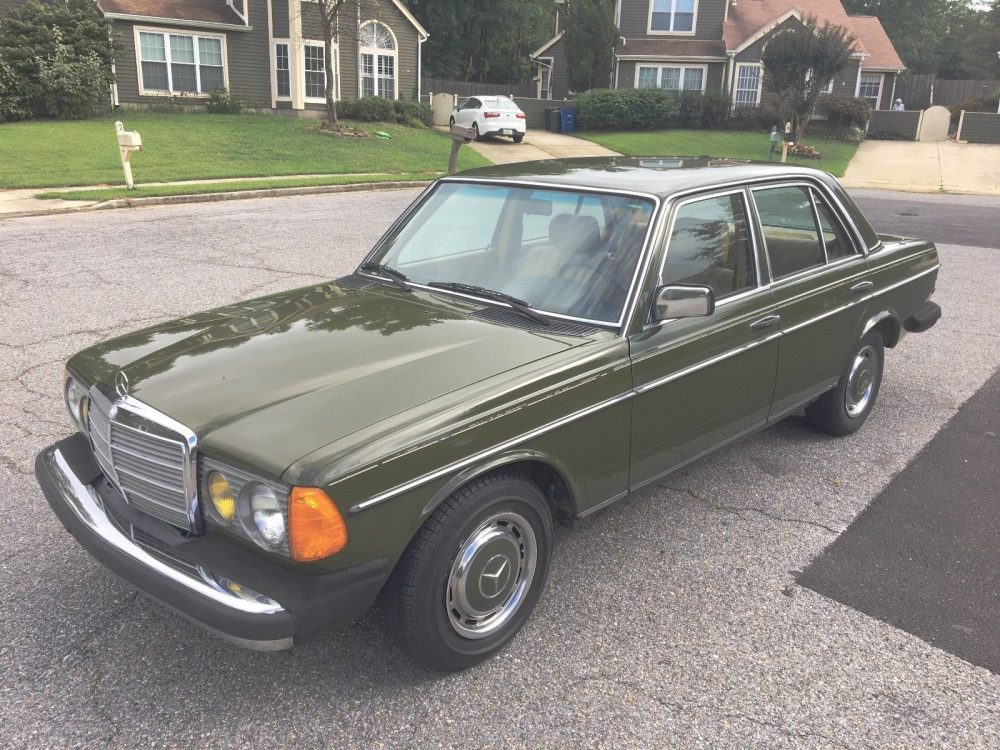 Update 9/26/18: This 240D sold for $7,000.
The W123 Mercedes-Benz 240D is a car that does everything for me. I rotate my 1983 4-speed manual car as one of my daily drivers and despite its many flaws, I appreciate how satisfying it is. When I am driving home from work at night alone on the highway, it is true bliss. Everything is in the right spot, nothing is rattling or shaking, everything fits perfectly, it returns just over 30 mpg and all of that makes you realize why it is considered one of the best cars ever produced. It isn't all gravy though, because on days when I'm heading to work in traffic and it's 86 degrees outside, I'm driving it like a maniac just to not get ran over by a tractor tailor because I don't have enough power to merge on the highway. Then when I do arrive at work, all my coworkers ask me why I look like I just wrestled a bear. Nope, just driving my 240D. I suppose it is not the cars fault because you do need to be a certain kind of crazy to still be daily driving one of these. The newest 240D is now 35 years-old and is well into classic territory and should be treated as such. But no, not me, I'll suffer for the sake of good ergonomics and forgoing something called a "car payment."
This of course leads me to today's car, a 1982 240D up for bid in Annapolis, Maryland. This car is painted in the rare Mango Green and checks with a just under 62,000 miles which is pretty unheard of when it comes to 240Ds. As you might have guessed, it is extremely clean and shows very little wear at all. What kind of price might it bring? I'm curious to find out.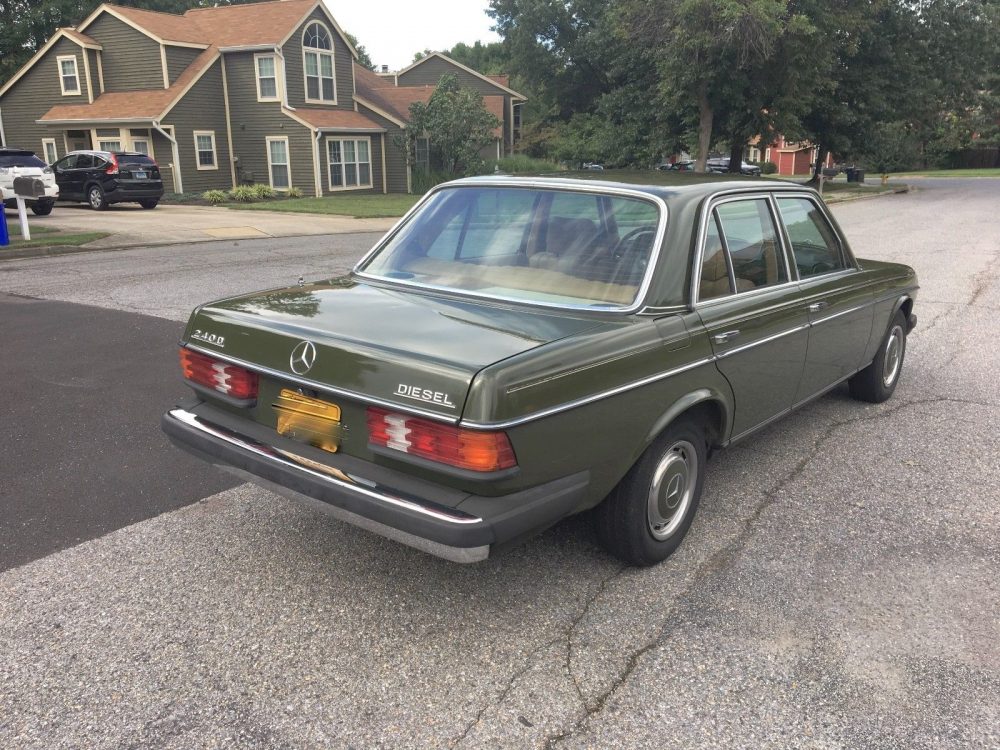 Year: 1982
Model: 240D
Engine: 2.4 liter inline-4
Transmission: 4-speed automatic
Mileage: 61,978 mi
Price: Reserve Auction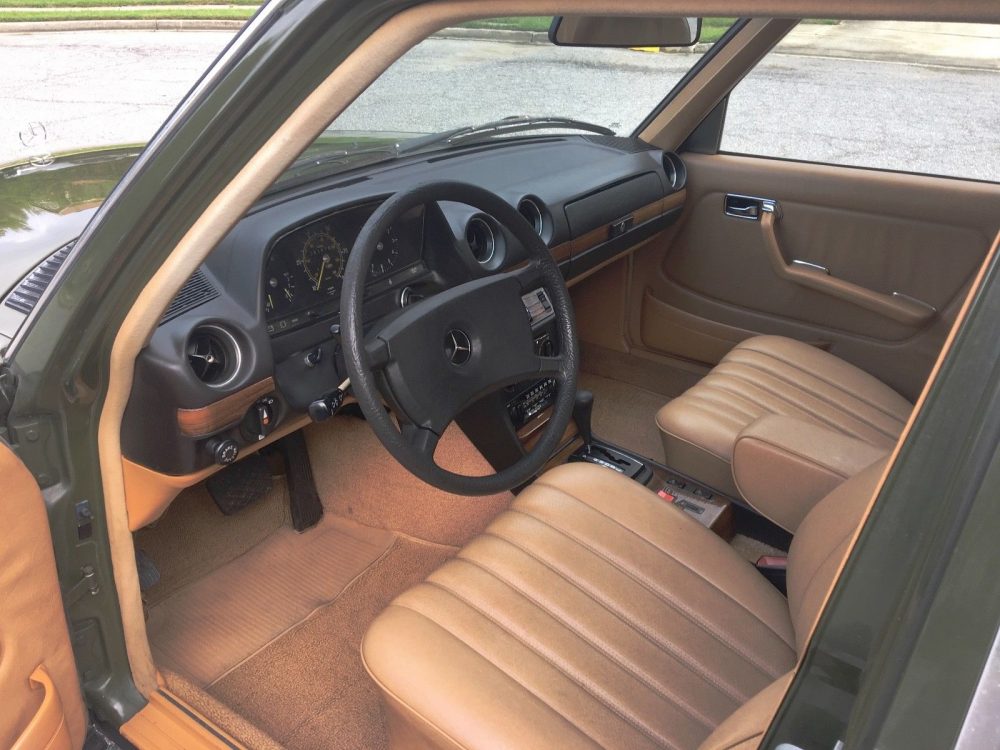 1982 Mercedes Benz 240D Diesel with 61,978 Original Miles is in Excellent Condition. One Owner and Garaged most of its life. Mango Green (875) on Palomino MBtex. Well Maintained throughout its life, this 240D runs and drives like new. It starts immediately, has excellent power, and shifts smooth timely and proper. The steering is tight and the suspension is controlled and supple. It brakes well without pulling or pulsations. All options work including all windows, door locks, and power antenna, except the cruise control. The climate controls are functioning properly with heat and ice cold A/C. The air blows out the appropriate vents. First Aid Kit, Spare, Jack and tool kit included.

TERMS: This vehicle is being sold as is, where is with no warranty. Please do not bid on this auction unless you are serious about owning this vehicle. Please be thorough with your pre-purchase questions and/or inspections. If you want to speak with me directly, please email me for my phone number. I have done my best to represent this vehicle as accurately as possible. Thank you and Good Luck!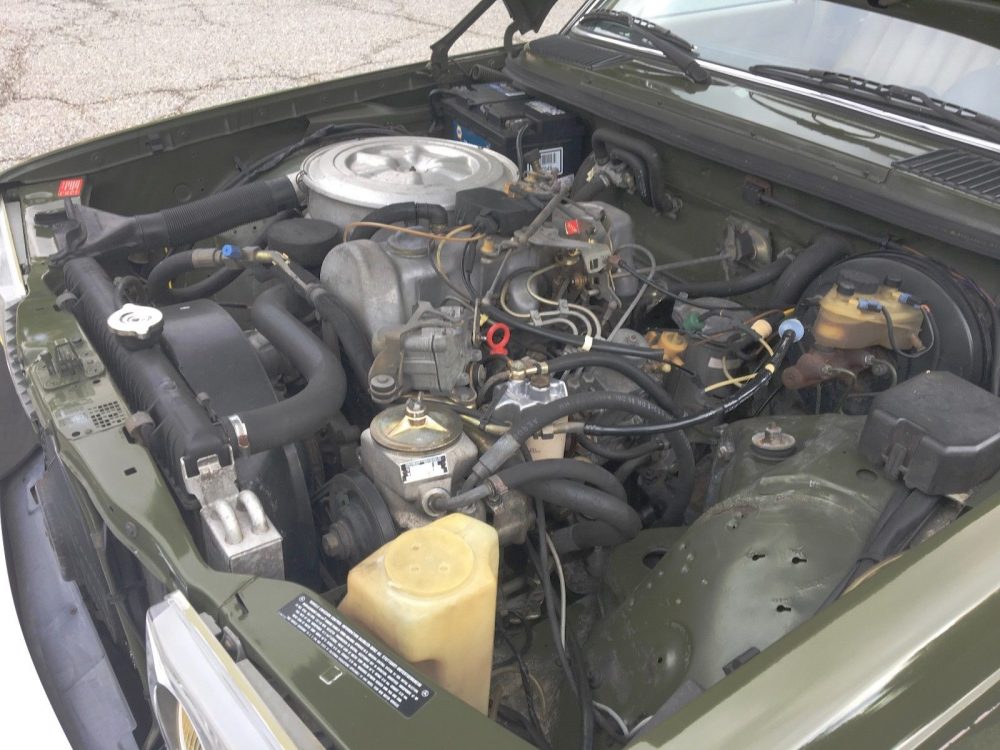 This is pretty much what I expected for a 62,000 mile 240D. It is just shy of being perfect as it has a few little marks, but make no mistake about it, this is for sure a rare bird that isn't seen often. The paint looks great and the interior is much of the same. The dash has survived without a crack and even the elastic on the setback nets is as tight as can be. Under the hood is presentable and the big thing, the air conditioning, is said to function well. The only thing that is catching my eye about this car is the front left wheel. I would bet a lot of money that is the original spare tire that was put on because it matches the tread of the original tires that these cars came with and all the other tires on this car look to be in not so great shape. If that is the case, I wouldn't feel great about driving on it because not matter how good the tread is on the tires, they break down with age. Especially older tires that were produced some 30 years ago. Other than that, this one looks like a gem.
Where will this auction end? I can't wait to find out. There are still plenty of people out there with love for the 240D, despite its lack of power, and this car is probably going to catch their eye. The rare color is a great selling point and the low miles just top it off. I don't think it'll have any trouble at fetching a premium price but this is a reserve auction, so who knows what kind of price the seller has in mind. If someone threw out a number of $10,000, I wouldn't say they were crazy at all because of what kind of prices that clean, rare color W123s bring. I don't think this one will be any different, but it all depends on who throws their hat in the ring.
– Andrew