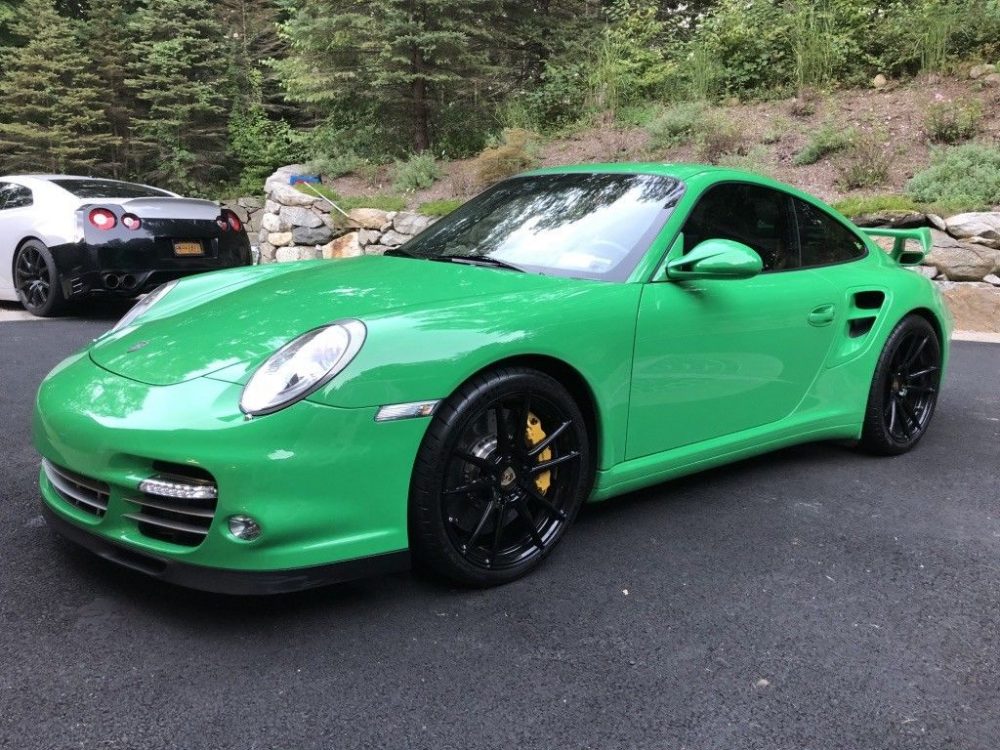 I've been looking for a 997.2 to post for a while. Though in truth I didn't really find what I was looking for. I've had my eye out for a Turbo with a manual transmission, a search which has proved more difficult than I thought it'd be. But this, a Turbo S in Signal Green, certainly serves as a worthwhile substitute. Since the Turbo S wasn't available with a manual transmission anyway, then I guess I can't quibble over it possessing PDK.
530 hp delivered through a 7-speed dual-clutch transmission in the most luxurious package Porsche can offer certainly will turn heads. When you drape that kind of machine in one of Porsche's iconic colors, then now you have looks to go with that performance. This one isn't entirely original and is said to be putting out an additional 90 hp over the already significant power it offered out of the box. It's also said to be only 1 of 2 to exist.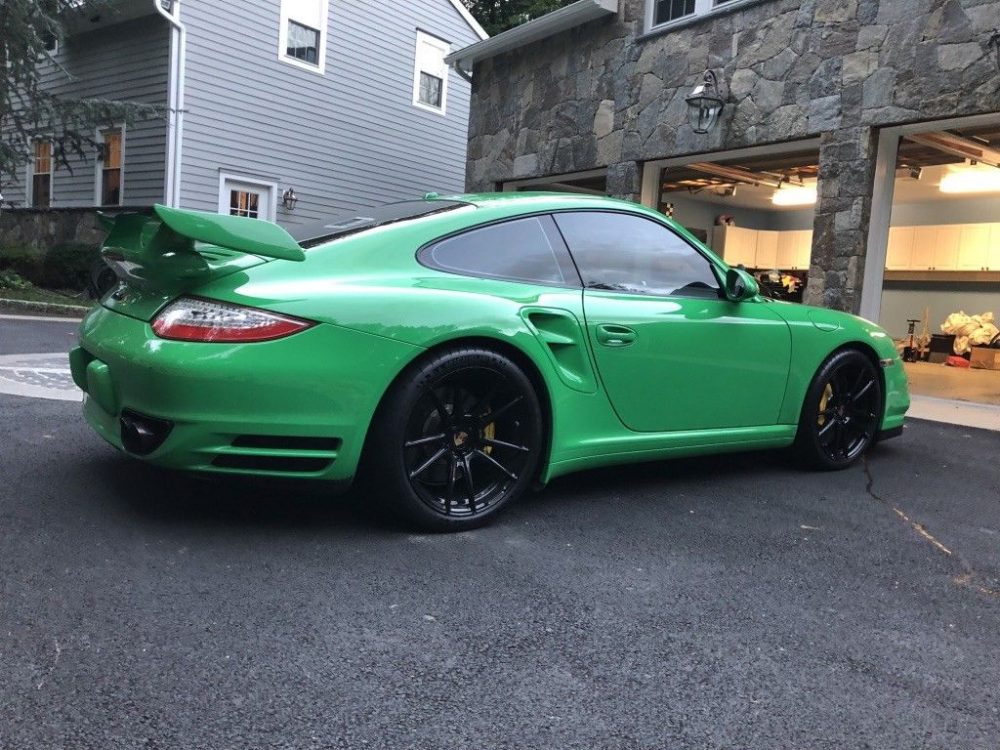 Year: 2011
Model: 911 Turbo S
Engine: 3.8 liter twin-turbocharged flat-6
Transmission: 7-speed automatic
Mileage: 17,000 mi
Price: $130,000 Buy It Now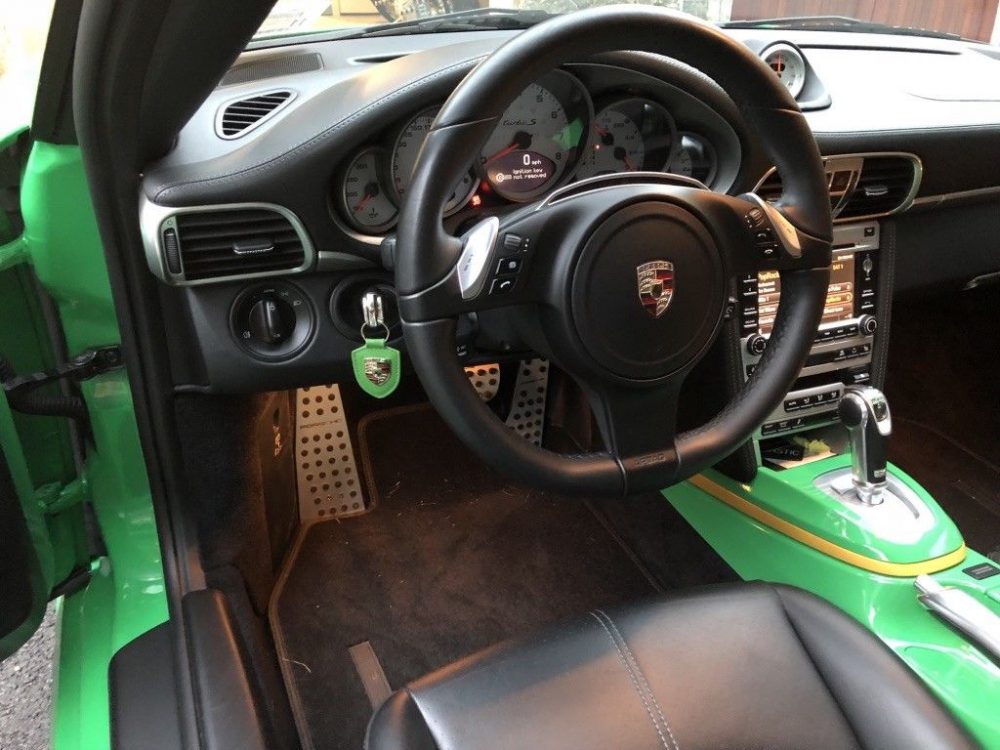 Up for sale is the infamous instagramer @bullslayer_ 997.2 Porsche Turbo S's. Beautiful finished in only 1 of only 2 Signal Green produced pushing 620HP, complete with PDK transmission sequential double clutch transmission with only 17k miles. This is a 2 owner no accident, no paint work, clean Carfax car with only 2k 997.2 Turbo S's produced world wide this is a rare opportunity for Porsche enthusiast add one or both cars to there collection.

Yes it is true the car does beat Lamborghini's!!!

2011 997.2 Porsche Turbo S
17k miles
2 Owner
Signal Green only 2 in the country
PDK
620hp
Comfort Package
5 lug wheel option
Has Signal Green colored center counsel
After market GT2 rear wing
After market performance exhaust
Performance tune
After market wheels
Has all stock parts for the car and can be put back to stock if someone want to.

I can email a walk around video and car fax to anyone who wants it!

Asking $130k

Located Near Bear Mountain NY.

Call or text Dave 908-892-4784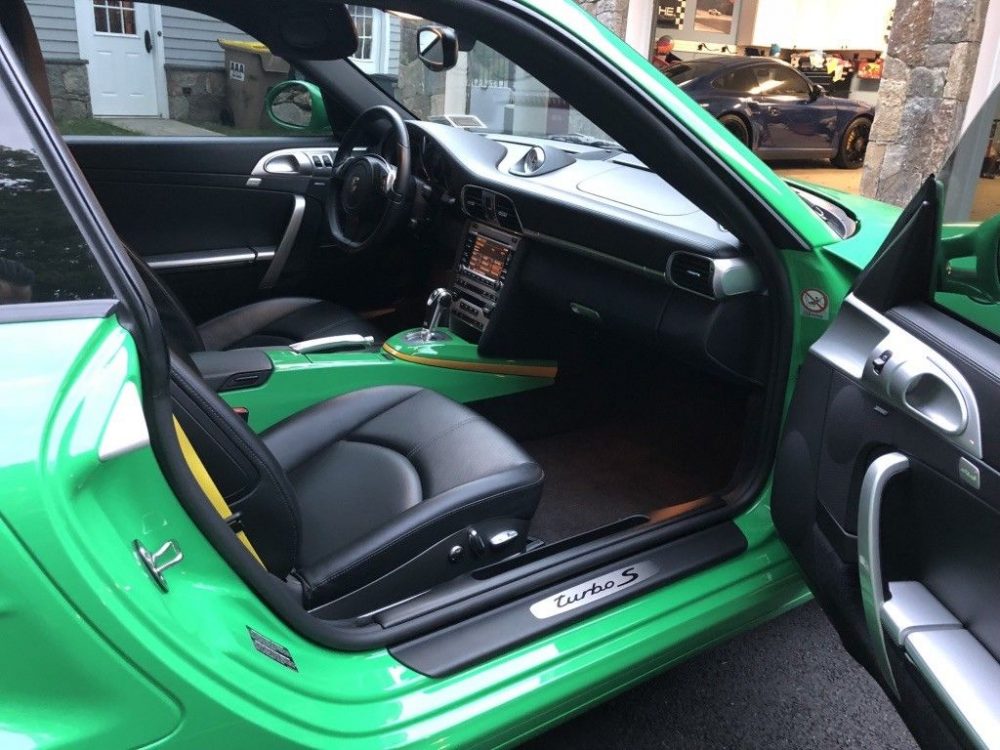 One of my favorite 996TT I have featured also was a Signal Green Turbo S. It's a stunning machine that was priced well above where other similar examples were selling. This one may end up on a similar path, though I do wonder if its modifications will hold it back a bit. The original parts all are said to come with the car so perhaps it's no issue, but buyers certainly will want to be sure everything can be reverted without too much fuss. Judging by the pictures I'm guessing the painted center console is included among the non-original parts. Overall, this is an impressive Turbo S with pretty low miles and should certainly attract plenty of notice among buyers.
You might also notice that the Signal Green 996 and this 997 don't quite show the same shade of green. There have been a couple different shades of Signal Green over the years and the version we saw on that 996 (paint code W25) was, for me at least, the best of them. The one we see here I believe is the version from the 964 (paint code S22), which isn't as deep and bright of a green. I think its more muted tone comes through in these pictures, especially if you compare them with that 996. This is still a great color, don't get me wrong, but not all Signal Greens are the same so it's good to know which one you're looking at.
The asking price here definitely is higher than others I've seen, though the premium doesn't really seem as crazy high as I'd expect. The seller also has an Aqua Blue Turbo S for sale if that's more your speed, but this Signal Green one really catches the eye quite a bit more. It won't replace the Signal Green 996TTS as my favorite of these modern Turbos, but I imagine it will remain near the top of the list for quite some time.
-Rob