This 1982 Porsche 911SC Coupe is pretty interesting for a number of reasons. One of those is perhaps a peculiar reason: it's up for auction without reserve. Of course, a no-reserve auction of a 911SC isn't by itself all that peculiar. However, when combined with the other attributes of this particular 911 – the very low mileage, rare interior color, and stated documentation – it is, at the very least, unexpected that we'd see a seller forego a reserve. There was a time a couple years back when I'd be shocked by this and fully would expect the auction to be ended prematurely by a buyer that didn't want to leave the sale to the chance of an auction.
Those days on the air-cooled 911 market are behind us now, which means there is the possibility for a rare 911SC like this to see a full no reserve auction. And possibly, though here we really will have to wait and see, it may still sell for a fairly reasonable price. This definitely is one to have our eye on.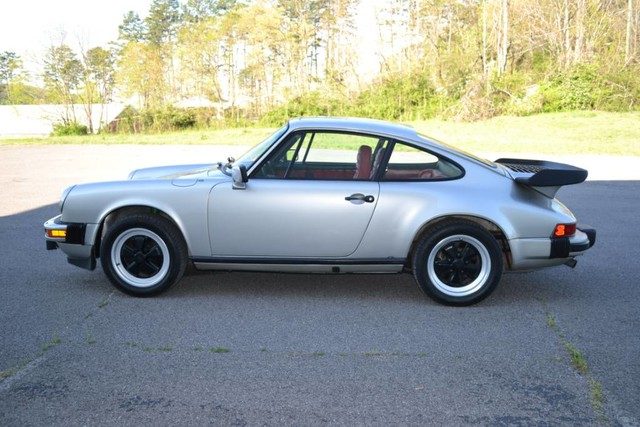 Year: 1982
Model: 911SC
Engine: 3.0 liter flat-6
Transmission: 5-speed manual
Mileage: 35,032 mi
Price: Auction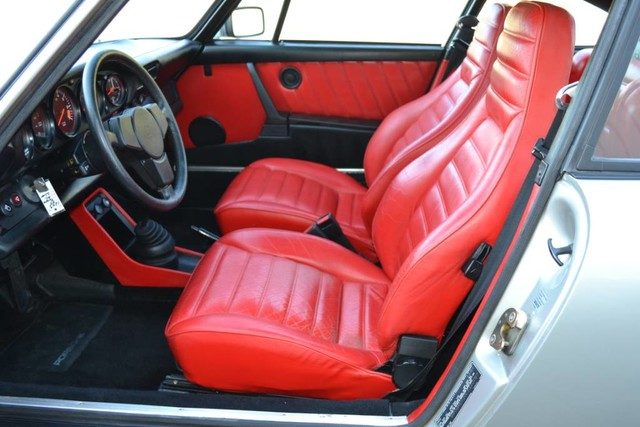 1982 Porsche 911 SC
This is NO RESERVE auction for a very nice 2 owner 1982 Porsche 911 SC. This car was one Doctor owned until 2015 when the second owner took ownership. This car has been garage kept it's entire life and all service records/warranty books are present as well as the original window sticker. This car shows a very low 35k original documented miles. Outside the Zinc Metallic paint is all original. The car has never been involved in an accident or had any paint work. Paint thickness is a consistent 6-9 mil thick all the way around the car. There are slight imperfections here and there such as a few rock chips, light scratches and light drag marks on the sunroof panel. We are sure these imperfections could be remedied with a quality detail but we chose not to do any paint correction on this beautiful survivor. The Can Can red leather interior is in very good condition a presents well. The carpet, door panels and all interior trim are like new. The leather dash does have a few common waves present. The numbers matching drive train has never been removed from the car and the cadmium plated hardware on the entire car still shows it's original finish from the factory. This car runs and drives like a new car and all electrical, Air Conditioning etc. works as it should. The original window sticker shows the car being sold well optioned including leather option, M06 package, Digital Radio, Black Headliner, Front and Rear Spoilers, Alarm System, and Electric Sliding Roof. If you have been looking for a Stand Out 911 for your collection then this is the one!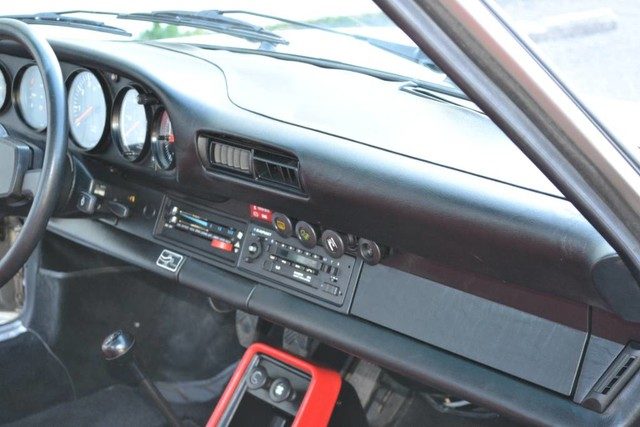 While the Zinc Metallic exterior isn't all that common it's not really the thing that's going to get our blood going. That point lies within: the Can-Can Red interior. I'm fairly struck by this one, though not necessarily positively. I love red interiors and really like Can-Can Red so it's not that. This version of it seems to have A LOT more black accenting. I know that Porsche many times has offered the option of a fairly uniform color and a second option of mixing the two colors, in this case black and can-can with the carpets, dash, and other pieces in black. I'm assuming that was also the case with this SC though I can't recall coming across one previously. Previous versions have had a black dash, but not carpets. I like the black dash as it provides a nice bit of contrast to the very bright red interior, but I don't know about the carpets. It all looks a little disjointed. Granted, I know there are some who strongly prefer having all of that red broken up so I'm sure some will like it. I'm not sure it's quite what I'd prefer. Regardless, it's certainly rare and that's likely the more important factor here.
That aesthetic issue aside this is a pretty nice looking 911SC. It does appear to be very well documented and the general condition looks quite good. If I wanted to get nit-picky, the seats show a little more wear than I'd expect out of a car with only 35K miles, but that's probably more a factor of the car's age than its mileage. Still it'd be nice for a little more crispness there. The wing is obviously wrong as it's from a 930 rather than a 911SC and that definitely will need to be addressed, but much of the rest looks very good. All together it looks like a good car in an interesting color palette.
Right now the auction hasn't really moved up into the territory I'd expect and we'll see where things go. Bidding is at $32,011. If it stays there, then a buyer should be getting a really nice value, though I think it'll move up a decent bit over the coming days. But that's the situation with a no reserve auction: if no one else really takes an interest then the current bidder may just get a steal. We'll wait and see!
-Rob