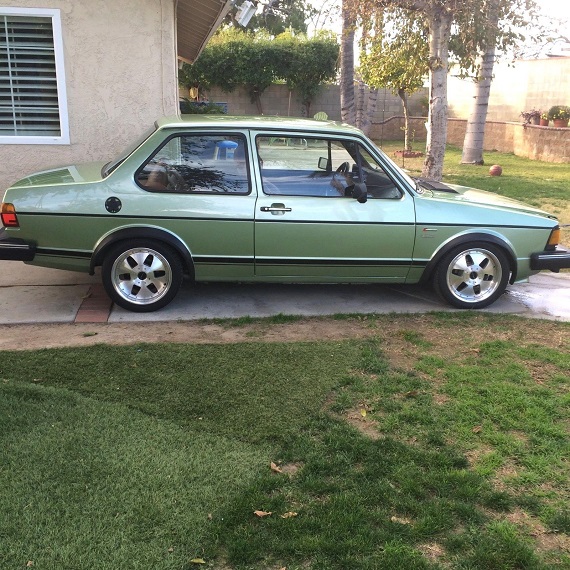 For many years, my trips to Lime Rock Park in the Coupe GT for Patroon Chapter BMWCCA driver's events were accompanied by a similar soul; there was a '84 Volkswagen Jetta GLi that seemed to always be joining me. On paper, the two were probably quite similar in terms of all-out speed; the Jetta had less power, but was also quite a bit lighter than the Coupe. But in fast corners, the better balance of the GT and equal-length driveshafts meant it was a bit easier to carry speed and get power down. Over the years, we both modified our cars in turn. I went to a Ground Control coilover suspension and steadily upgraded the engine and he followed suit. Squint a bit, and in the first generation Jetta you can see the similarities to the Audi GT. Both were Giugiaro designs as was the original Golf/Rabbit; but the Jetta went slightly upscale compared to the Golf. Ironically, in recent years that role has reversed – top of the range Golfs are even more expensive than mid-range Passats. But in the early 1980s, Volkswagen made the U.S. market A1 Jetta have slightly better interiors and, aside from the obvious trunk, a different grill with 4 rectangular sealed-beam headlights led the way – very similar to the U.S. spec Audi GT. They were available in 2 or 4-door configuration with a range of motors which matched the Rabbit; trim levels were base "L", upscale "GL" and performance oriented "GLi". Today, Jettas are far less common to come across than the more popular Rabbit variants, especially when they're in the condition of this Inari Silver example: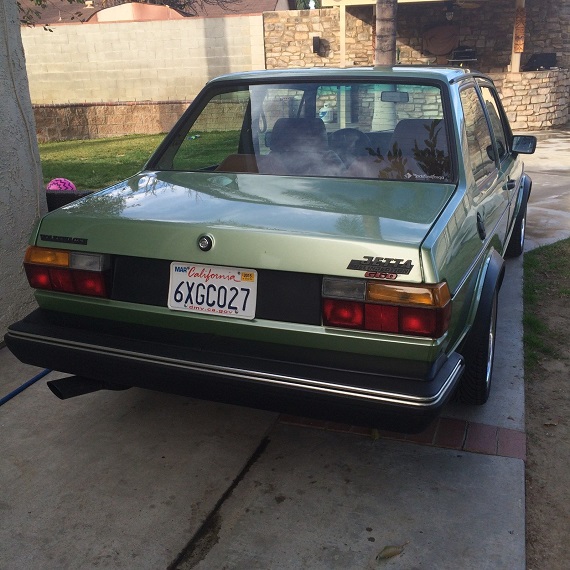 Year: 1982
Model: Jetta Coupe
Engine: 1.8 liter supercharged inline-4
Transmission: 5-speed manual
Mileage: 87,000 mi
Price: Reserve Auction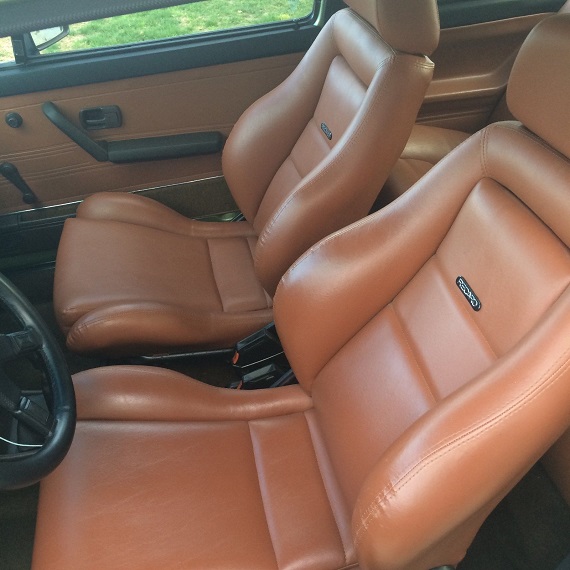 Thanks for looking:

Vw Jetta Mk1 Coupe, It was a original 1.8l CIS engine with low miles 5 speed. As you could see there has been lots work on this MK1

Exterior:

Clean original green color that has been re-paint. All OEM trim. Clean glass all original.

Interior: Custom Recaro seats from a Mk2 Jetta. door cards painted to match and carpet clean. all complete dash.

Engine, Breaks and suspension,

Clean low miles 1.8l g60 supercharge engine from a Vw corrado. Complete from radiator, engine wiring and computer. Boost at 9pounds

15×7 wheels with 80% tire left. Raceland coilovers with low miles.

Please call at 909-762-6649 ask for Luis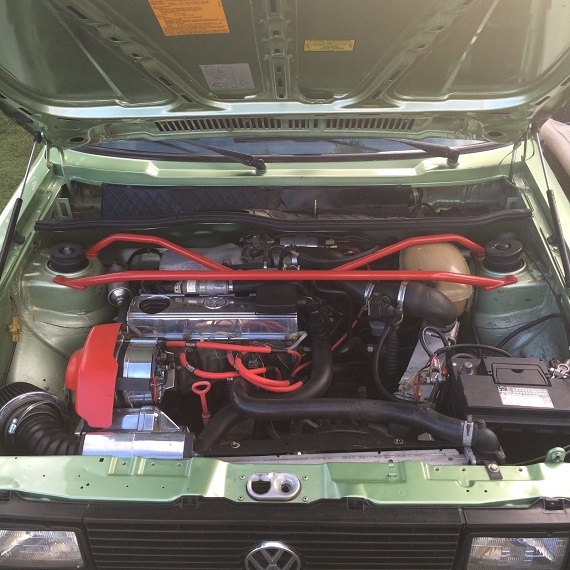 Inari Silver really is mint green, but it's a cool color to see. This particular car appears to be very nice outside thanks to a respray in the original shade, but that's matched inside by Mk.2 Jetta Recaros that have been recovered in tan leather and matched with a neat 16V Italvolanti steering wheel. The effect is great, and this is one unique looking car. To match the looks, the suspension has been upgrade and a 1.8 G60 supercharged motor has been fitted. For some time, this was the popular setup to get power quickly. In proper tune, the G60 is capable of putting out more power than VR6s, though it has more of a reputation for imploding. It's probably not the motor I would have selected; like my friend with the GLi, I probably would have gone the 16V route. However, it looks well done like the rest of the car. In fact, the only aspect that doesn't look right to me is the wheels; subjective, I'm sure, but in my mind this car needs a set of Mk.2 Jetta GLi 16V BBS RA wheels. They'd be a perfect match for the look and are generally available. Wheels are pretty subjective though, and easy to change – they certainly wouldn't hold me back from buying this example. Pricing on A1 Jettas has really been all over the map, but a great example like this one is should probably lead the market in the higher single digits if you can find the right buyer. For that amount, you'll be standing out in the Volkswagen scene with a well-built example of a rare Mk.1.
-Carter