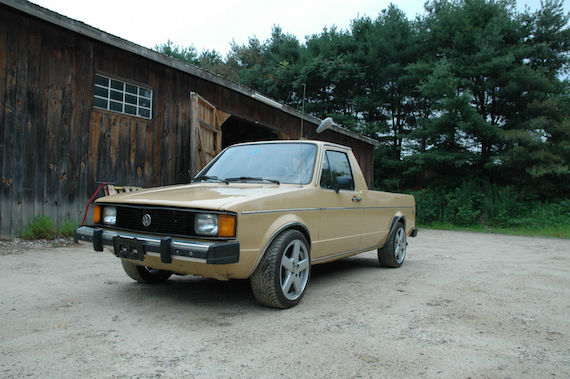 I love Rabbit Pickups, and they've experienced a bit of a renaissance here in the Bay Area with more and more moseying by on the road. Perhaps the newly-rich hipsters are realizing how cool they are and plucking them from around the country. Demand has risen to the point where some jokers think a diesel and a crappy respray can demand $15k, but it seems like the ridiculous prices may just be encouraging other silly sellers as opposed to truly elevating prices. This one doesn't have an extensive history but it does have some nice parts, namely a 1.9-liter turbodiesel upgrade and some large, late-model VW wheels.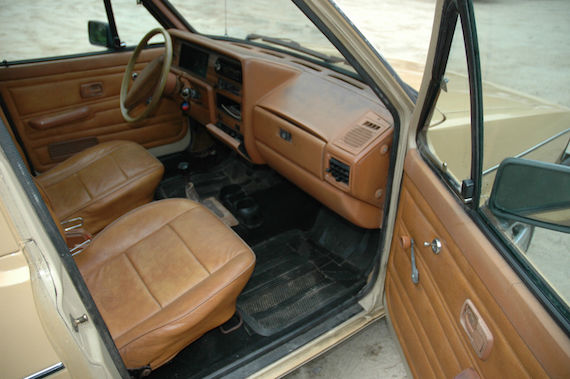 Year: 1982
Model: Rabbit Pickup
Engine: 1.9 liter inline-4 diesel
Transmission: 5-speed manual
Mileage: 144,000 mi
Price: $8,700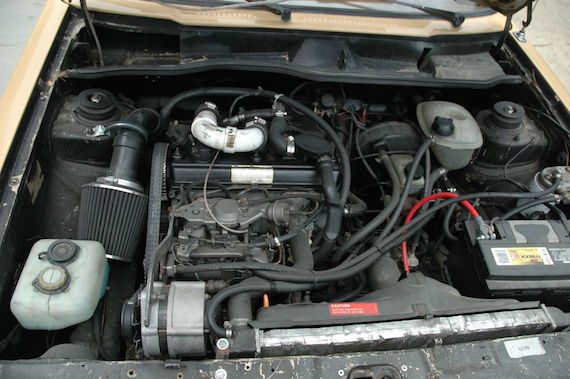 1982 VW Caddy Rabbit Pickup Calf. truck never seen winter rust free and rare 1.9 AAZ turbo motor runs great real head turner to many new parts to list truck speaks for itself very very clean no disappointments 5 speed manual trans. 144,000 miles on truck not sure milage on motor but i put remanufactured head new injectors also new injector pump timing belt water pump no expense was spared plus much more done to truck itself nice stereo very strong running and tight, interior has some minor cracks not a show truck but overall a very clean truck. Original wheels and tires come with it and are also in great shape.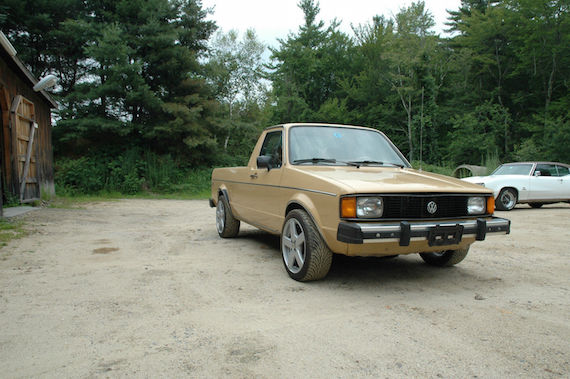 My favorite Rabbit Pickup, a similarly upgraded brown-and-panel model, faltered on the auction block and sold for just $3,800. It was significantly nicer than this example, indicating the $8,700 asking price far to high. A tiny turbodiesel pickup is a great little package and I'm glad they're being appreciated, but I'm also glad to see that they aren't shooting up in value quite as much as their owners would hope. For $4-5k, this would be an efficient, fun, and useful little truck, but much more than that is just wasting money.
-NR