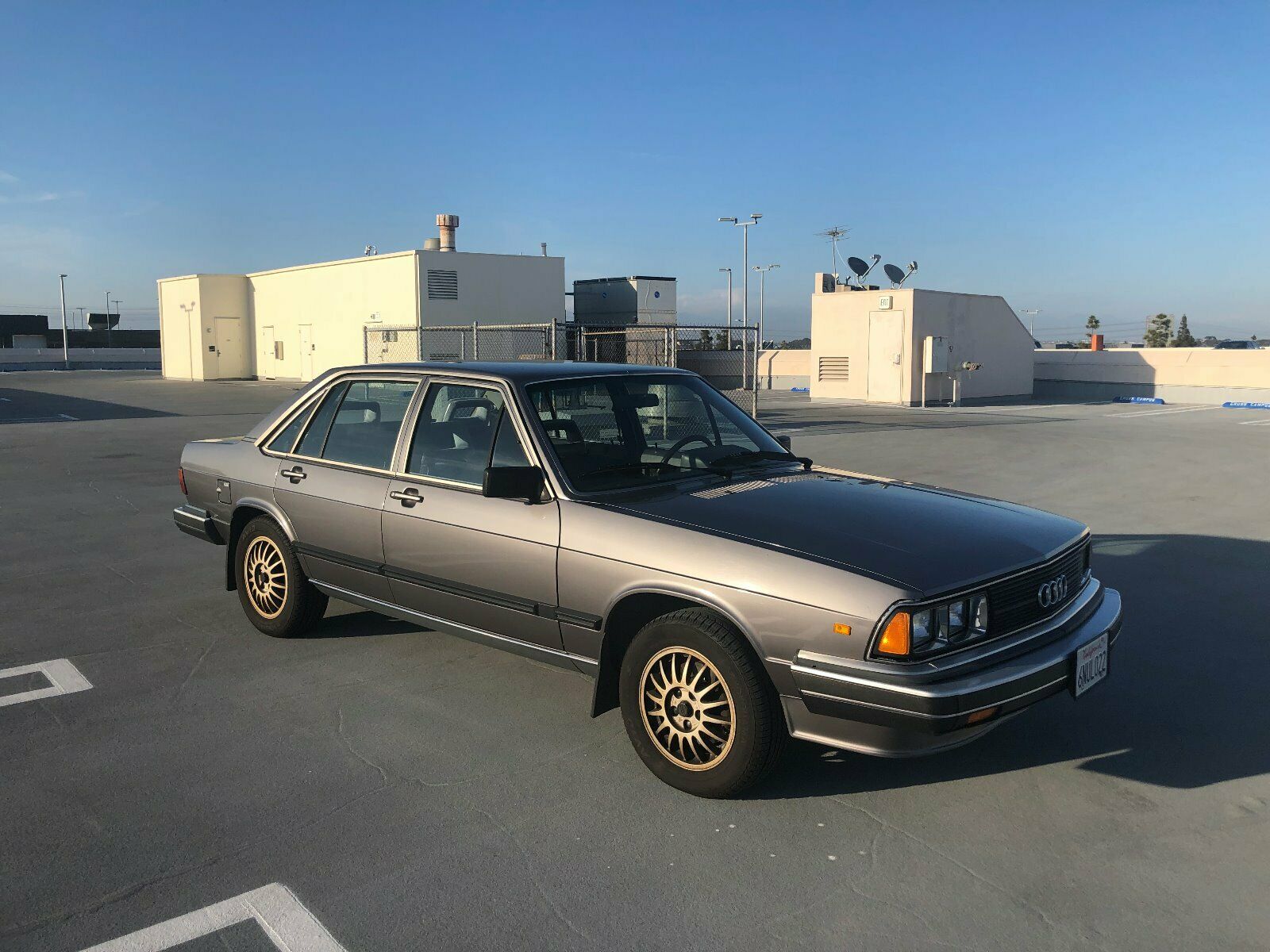 1983 was the last year of the Type 43 (C2) model, as its replacement the revolutionary Type 44 (C3) design had already been hinted at with the 1981 "2000 Concept" model. The Type 44 would usher in more power, more refinement, and the addition of all-wheel drive. That meant that the Type 43 was quickly forgotten as the newer car emerged. Even in the mid-80s when these cars were nearly new, they felt and looked old compared to the rest of Audi's lineup.
Performance was dimmed quite a bit over European counterparts, too. The range-topping 5000S Turbo model did feature the same basic engine as the Quattro, but without intercooling and hooked only to an automatic transmission. As a result they were quite a bit more pokey than the U.S.-spec Quattro, which wasn't exactly a cheetah itself. The Turbo did offer a 30% bump in power over the standard 5000S to 130, though, and had 280mm front brakes and 240mm rear discs unlike the standard 5000S. Those larger brakes necessitated 5-bolt hubs, so the 5000S Turbo shared the 15″ x 6″ Ronal R8s worn by the same model year Quattros. These cars are increasingly rare to find today in functional condition: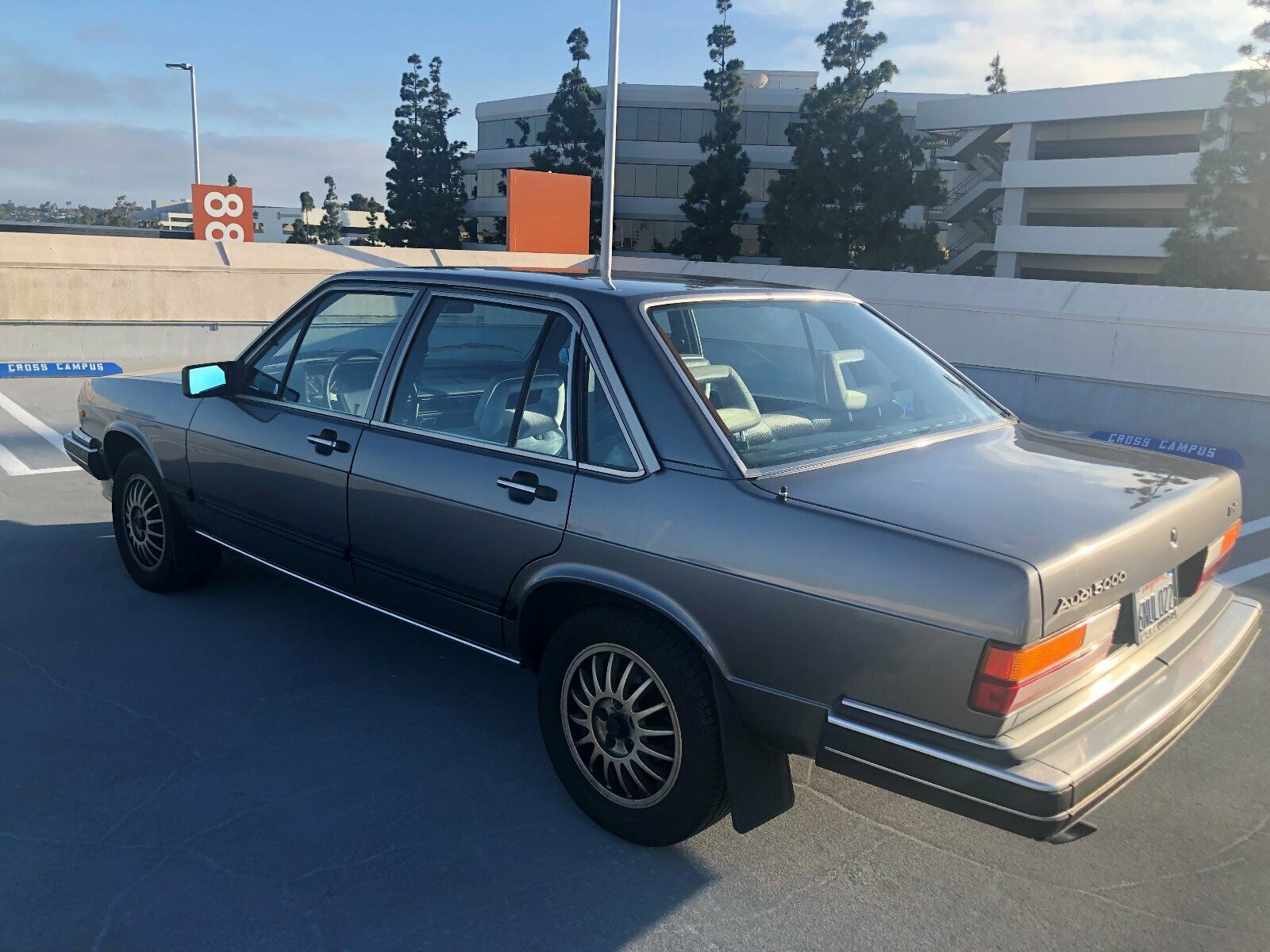 Year: 1983
Model: 5000S Turbo
VIN: WAUHC043XDN011947
Engine: 2.1 liter turbocharged inline-5
Transmission: 3-speed automatic
Mileage: 82,600 mi
Price: No Reserve Auction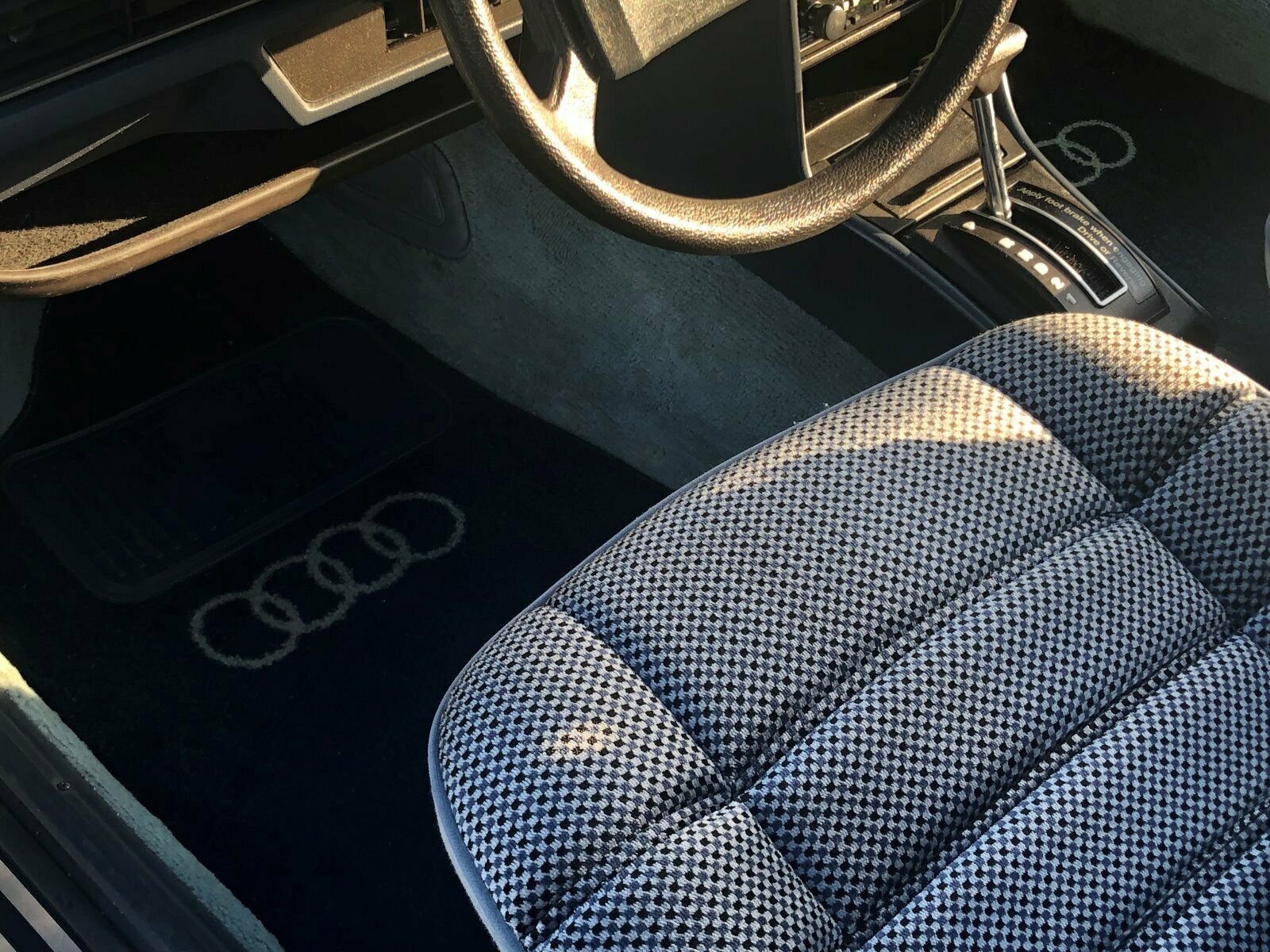 Rare. Only two owners.

1983 Audi 5000S Turbo in Excellent Condition. Low miles. Interior is like new and Outside is in great shape. Original Paint and no accidents. All maintenance records come with car. Runs well but idles a little roughly when starting. Suspension excellent. No leaks. Recent spark plugs and new radiator.

Phone number 408-821-8324.

Phone, email or text with questions.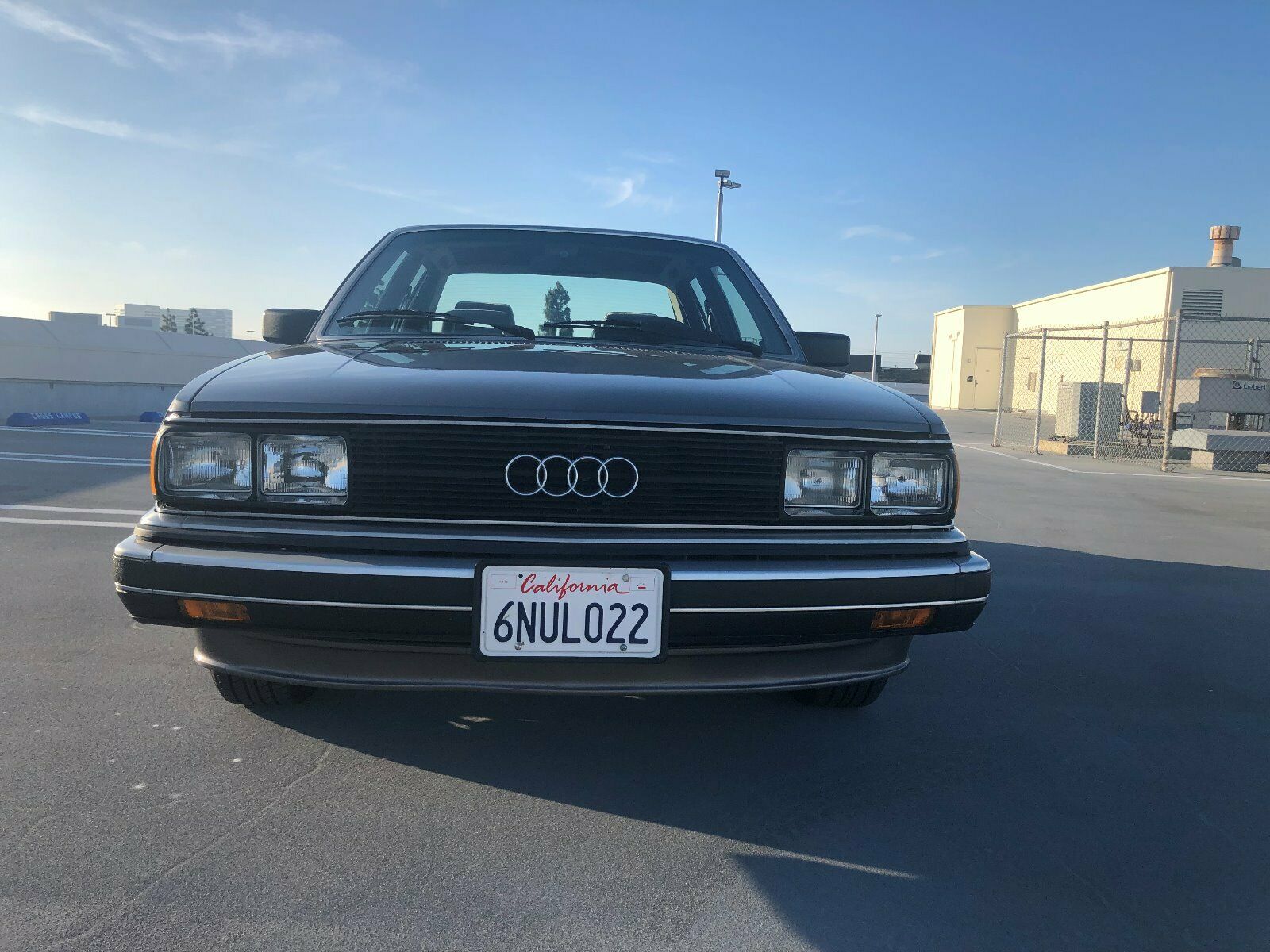 This one certainly looks about as good as a Type 43 appears today. A heavy cleaning, or perhaps refinishing, of the wheels would help to bring the rest of the exterior in line with the impressive original houndstooth interior. Having sat in a similar Type 43, these were comfortable cars built for Autobahn cruising and this one looks great. Like the later Type 44, the Type 43 Turbo models also had a slightly different dash configuration than the Diesel and S models. While the whole picture of the interior seems to escape the seller, what we do see really does seem impressive.
The car is being offered at no reserve, and bids are currently only $1,875. To purchase, you'll have to understand that you'll got a long road of NLA part sourcing ahead of you, but it's one of the cheapest ways to stand apart from the classic German crowd in a handsome, and seldom seen, sedan.
-Carter