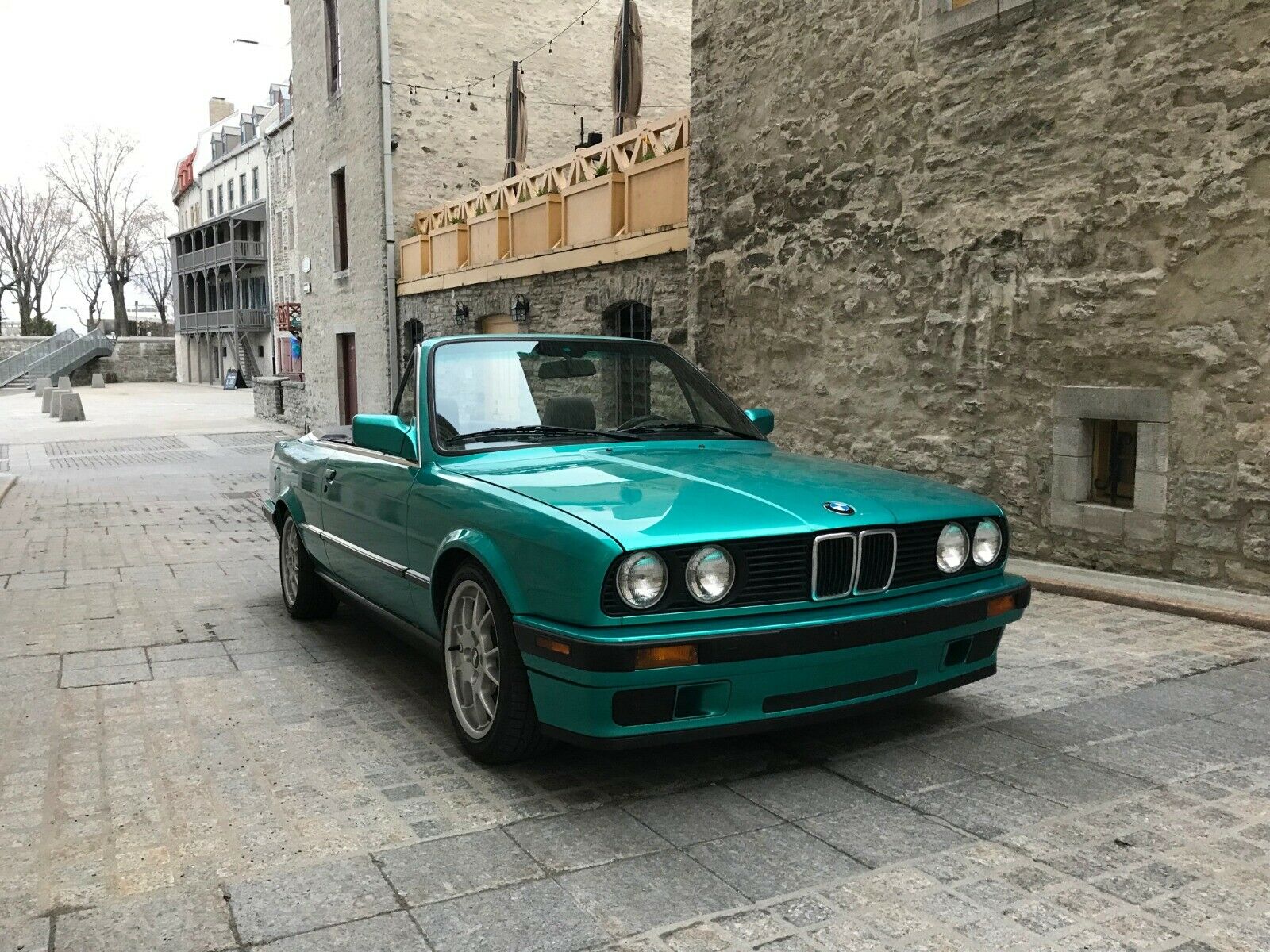 If you really want to stand apart from the standard E30 crowd, some of the limited production models that never came here are a sure-fire bet to draw attention. Late in the E30 run, BMW developed a special run of E30s called the 'Design Editions'. These were effectively just appearance packages with splashy colors; Daytona Violet, Neon Blue and today's feature color, Neon Green Metallic 262. Each was matched with a special interior fabric, here in 0464 with Neon Green accents. Underneath, these were effectively stock E30s otherwise, so you got a M42 inline-4 rated at 140 horsepower and here mated to a normal 5-speed manual. While the drivetrain isn't anything exotic, certainly the limited nature of this model is – as only 50 Neon Green Metallic Design Edition 318iCs were produced: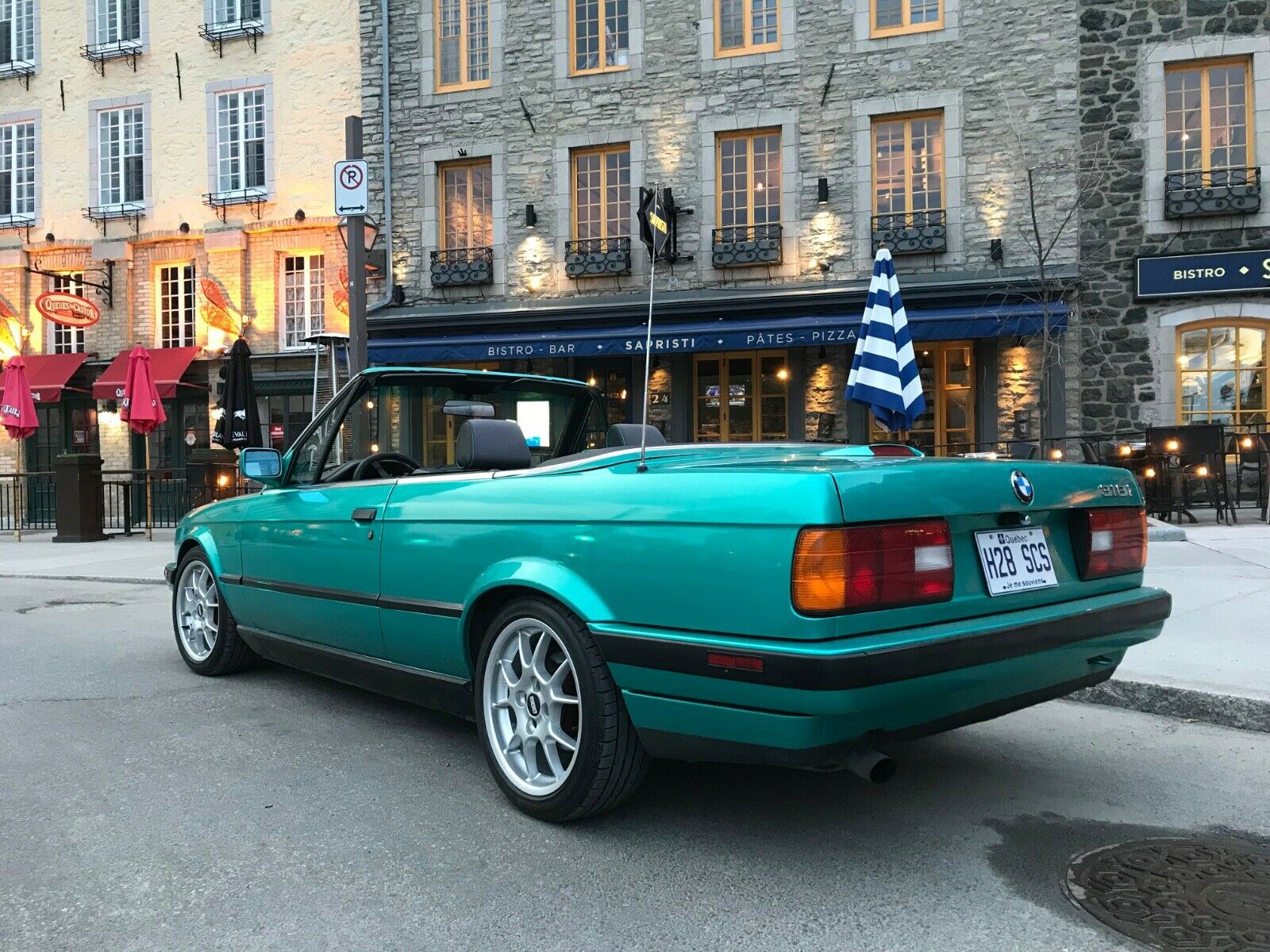 Year: 1992
Model: 318iC Design Edition
VIN: WBABA7306NEJ12416
Engine: 1.8 liter inline-4
Transmission: 5-speed manual
Mileage: '100,000' mi
Price: C. 14,000 Buy It Now ($10,355 today)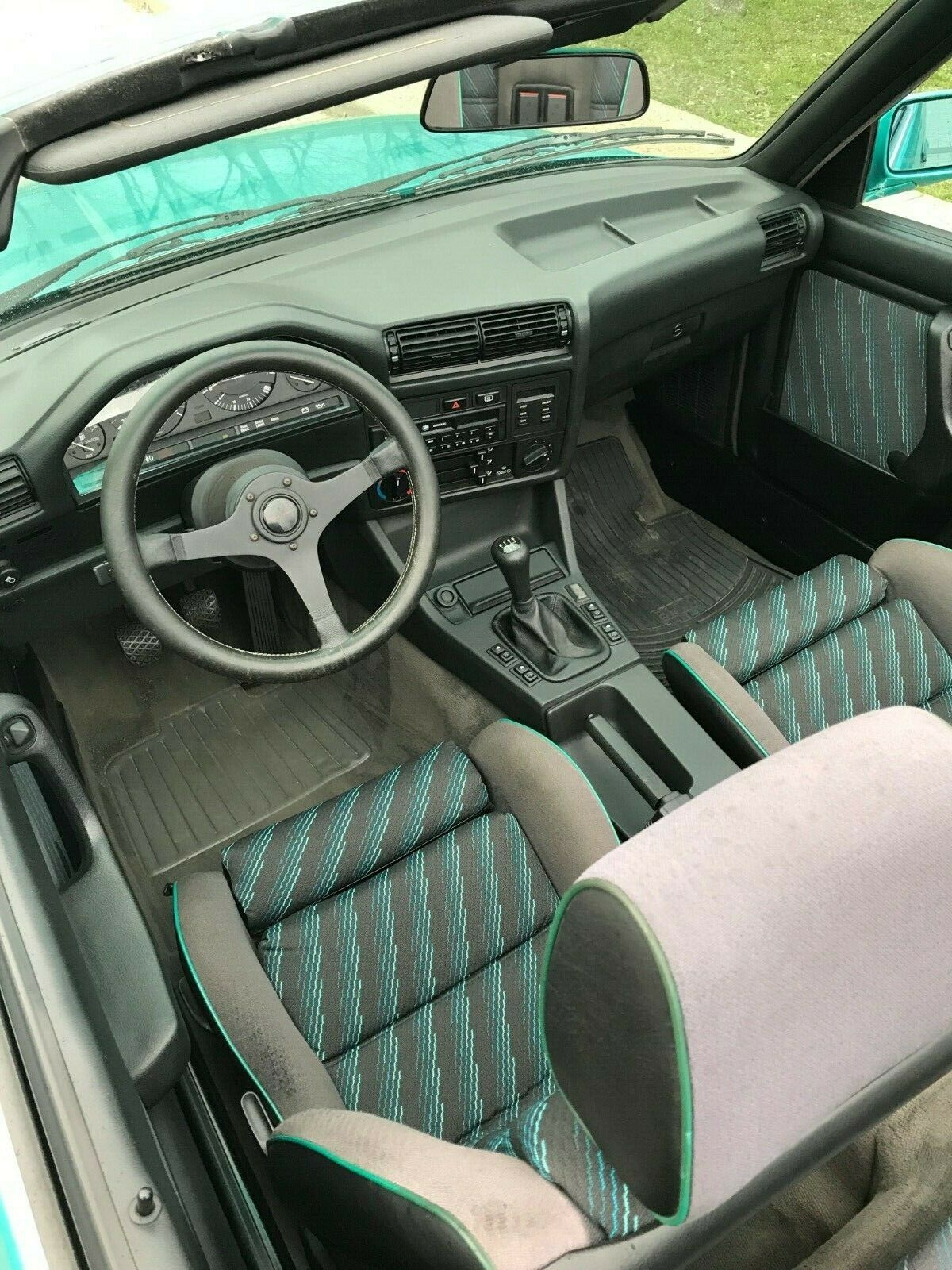 Exclusive Opportunity, Located in North America!!

phone number: 418-264-5073

Stunning BMW 318i Design Edition Convertible. This is 1 of 50 Design Editions produced in this unique Neon Green color making it one of the rarest E30's ever made. E30 convertibles are now becoming very desirable and are starting to appreciate in value.

Only available in Germany, UK and Canada, the 318i 'Design Convertible' edition which, although developed by the Motorsport division, was a purely cosmetic exercise using the standard 318i mechanical package. Made in limited numbers and offered in just two metallic colours, Neon Blue or Neon Green, it featured Color matching BBS cross-spoked alloy wheels, anthracite sports seats and other extras.

This car looks stunning with the contrasting specially trimmed Recaro sports seats. The exterior and interior is in excellent condition. All of the plastic and rubber trims, are in very good condition free from marks or fading, including a crack-free dash. The paintwork was redone by previous owner. It has an excellent shine and other than a small bubble/dent under rear left tail light is 100% free from corrosion. You won't find any rust anywhere on that car, the state of preservation is impressive. Vehicle is in exceptional mechanical condition. Brakes, suspension and direction parts are in very good condition. The only bad is the rear muffler that has a small leak.

Modifications include Coilover suspension, 16" BBS wheels,Dinan wheel and a front strut bar. All the OEM parts are still available and will come with the car.

This E30 was recently acquired by the seller with 167k KM and is now offered with a clean Quebec title in the seller's name. The seller can pick-up buyer's at YQB Quebec City int'l airport and the car will be transferred directly to its new buyer at local DMV. The buyer will have 4 days to get wherever he need to go and border crossing come easy since the car belong to you.

More picture can be found here:

https://www.flickr.com/photos/165753429@N02/with/40885684683/

Video can be found here: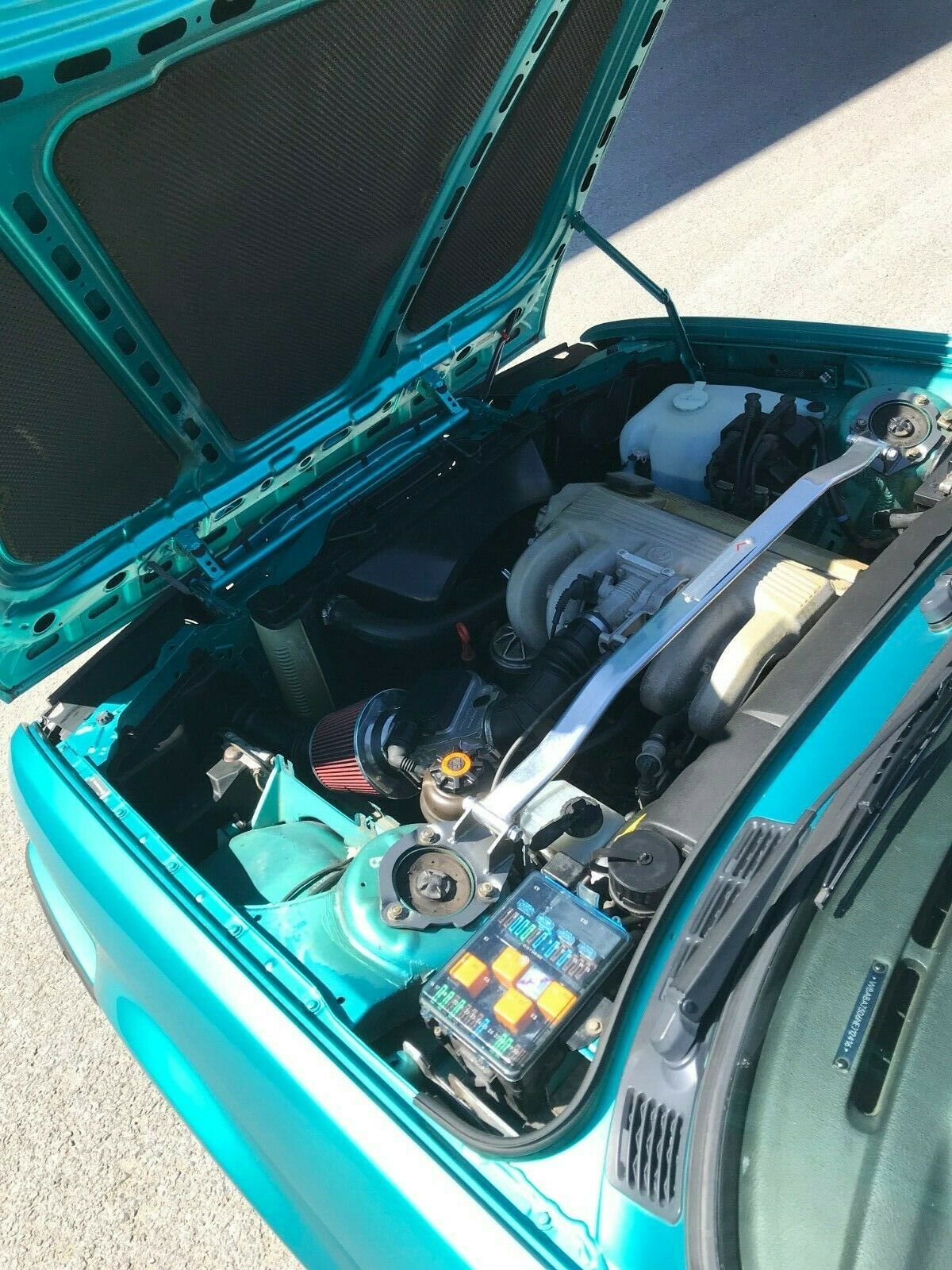 Certainly the color is pretty eye-catching. It reminds me heavily of Montana Green Metallic from Mk.2s and, while the color is undoubtedly period, it's also one of the best to emerge from the early 90s. These Design Edition cars also came with nice 15″ BBS wheels. The seller includes them, and they've been color matched to the exterior which was not original, but that's reversable. The RK design that is currently on the car personally looks a bit too new and aggressive, but it's a popular wheel with the E30 crowd. It's part of a series of mods which have taken this car lightly away from stock, but again everything generally looks like it could be easily returned to original configuration if that was desired.
Pricing, at least at first, probably seems a bit aggressive. But E30 Convertibles are riding a popularity wave right now. Clean 325iCs are trading in the mid-teens, like this similar Laguna Green Metallic example which just sold. Certainly, the M20 is a better soundtrack and a bit more gusto than the M42. But to me this 318iC in a much more rare configuration looks like a pretty solid buy if you're in the topless E30 market.
-Carter