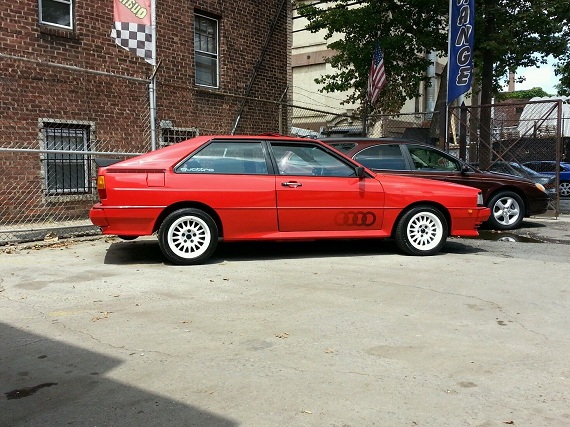 In the spectrum of things you wouldn't expect to see parked next to a tired Ford Taurus at a second-tier used car dealership, to me an original Audi Quattro would rank pretty highly. Couple the exclusivity of the few that were imported with the avid followers that seem to know the movements of virtually every model and you have a recipe for stalker-status enthusiasts that snap up every good example. And a good example this car appears to be; Tornado Red with upgrade 8″ Ronal alloys in rally white and Euro-lights, but otherwise mostly original condition this Quattro looks like one of the best examples that has come to market recently: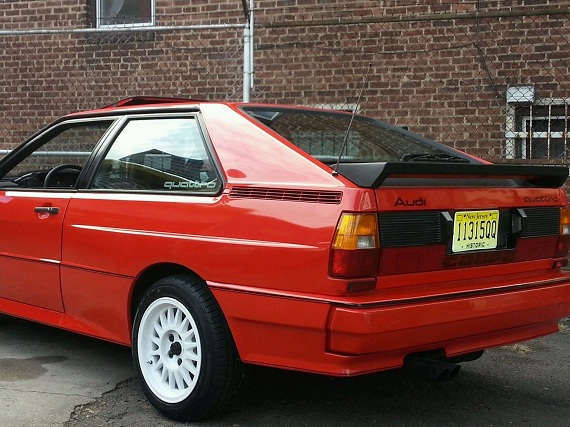 Year: 1983
Model: Quattro
Engine: 2.1 liter turbocharged inline-5
Transmission: 5-speed manual
Mileage: 38,744 mi
Price: $28,000 Buy It Now
Up for grabs is my rare ur quattro have owned this gem for about ten years now, I'm the fourth owner of this amazing beauty in no rush to sell so no low ballers or tire kickers will be ignored lol.The is pretty much all original except for shortened front and rear bumpers, headlights but have original ones that go with the car if it sells, radio was updated by previous owner wheels have also been upgraded to the very rare ronal r8 wheels which I ordered from Germany refurbished by a professional out there has brand new tires falken 205-50-15 other than that all original I even have original window sticker which has of today haven't seen one that does to me for a car this collectable it makes that a plus for a audi collector even the front windshield is original one of the pictures you can see no rust what so ever any where on the car. Has far as the paint the hood at one point was sprayed and right fender maybe not sure car if interested call me to come take a look at it in person I know would the same way I did before I purchased the so would recommend to do so, has far as all lighting everything works like it should power windows also work normal and mirrors cruise control works. Only thing that isn't working properly is the ac system if charged blows out cold air but as a leak some where haven't had to look into that, I'm sure I'm missing a few things or if anyone has any questions feel free to contact me at 1'973-277-9520 or send me a text thanks for looking and happy bidding.

On Aug-30-14 at 08:24:09 PDT, seller added the following information:

Car is being sold as is no warranty, also can end listing at anytime because car us listed locally thanks and happy bidding.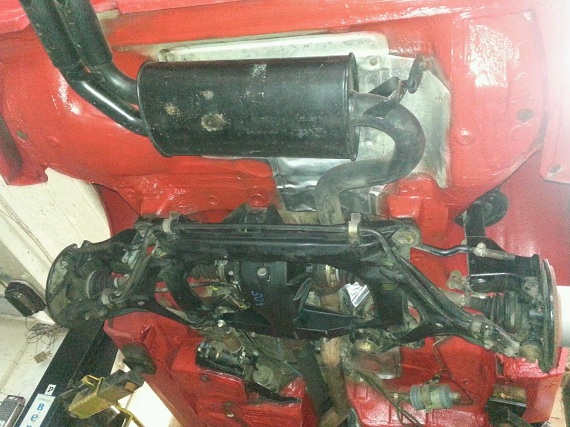 It's pretty amazing looking at that window sticker and a reminder that not many of the Quattros came with options; effectively, they were all fully loaded to the tune of $35,000. Today, that buying power equates to nearly $85,000 – about mid-way between a TTRS and a R8. Considering the amount of performance that money buys you today enthusiasts arguably are much better off with something new, yet with nostalgia we continue to look back at these cars as the ones we want. They're slower, less comfortably, noisier and thirstier than their modern equivalents, but boy – do they ever look good. Even considering the reported low miles and clean-looking pictures, a careful PPI is still in order to ensure there isn't any rust that's crept in; a costly and involved repair on these cars. Then there's the asking price – $28,000 sure seems like top dollar these days, but a quick look at Hagerty's value guide suggests that owners are upping insured values to between $20,000 – $35,000 for the best examples. That valuation may be ahead of the market, but it doesn't feel like it's too much ahead – that value is still sharply below 911 and M3 prices, contemporaries that are equally considered classics. If this car is as clean and original as it appears to be, I'd wager it will soon be worth the asking price if market trends continue.
Thanks to our reader Kyle for sending this listing in!
-Carter