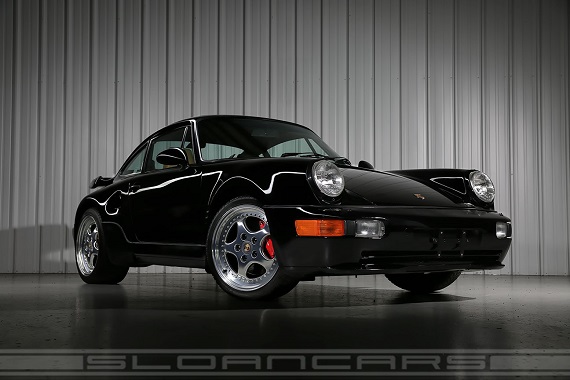 The Holy Grail. Indiana Jones found it and lost it; Arthur and his knights were thwarted by the French and arrested by British police. It is the thing we all search for, but is a constantly shifting and elusive form. For automotive enthusiasts there are numerous possibilities, but for fans of the 911 Turbo this is the model about which most will speak. The 964 Turbo could never be pinned down. Because a turbocharged version of the M64 initially wasn't ready the earliest cars used the 3.3 liter flat-six from the 930. Then in 1992, as a final send-off for that 3.3 liter engine, a Turbo S was produced prior to the introduction of the proper 3.6 liter Turbo. But even this would not be the last model, because in 1994 Porsche took all of the remaining 964 Turbo chassis, some 93 cars, and created the 3.6 liter Turbo S. Most of those were also optioned as a Flatnose, but there were two variants that remain some of the rarest 911 models ever produced. The Japanese market received 10 examples, all painted Polar Silver Metallic, fitted with the 935-derived Slantnose, made popular on the 930, rather than the 968-derived Flatnose of the Turbo S cars. And then there is the model we see here: only offered in the US market there were 17 'Package' cars, which had all of the standard Turbo S options EXCEPT the Flatnose. The front end was mostly akin to any other 964 Turbo. 17 were produced, 10 in Black, 2 with Black over Cashmere leather, 1 of those was an exhibition vehicle. All of which leaves this car as a 1 of 1.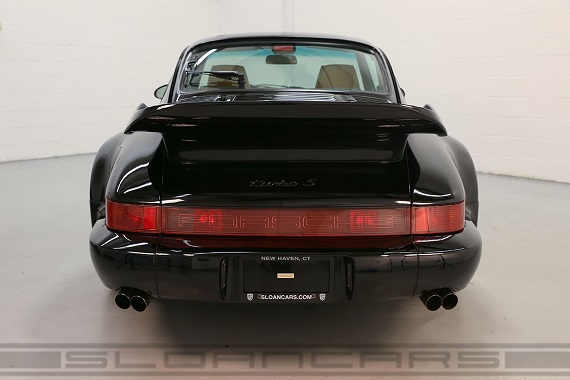 Year: 1994
Model: 911 Turbo S
Engine: 3.6 liter turbocharged flat-6
Transmission: 5-speed manual
Mileage: 10,871 mi
Price: Call for price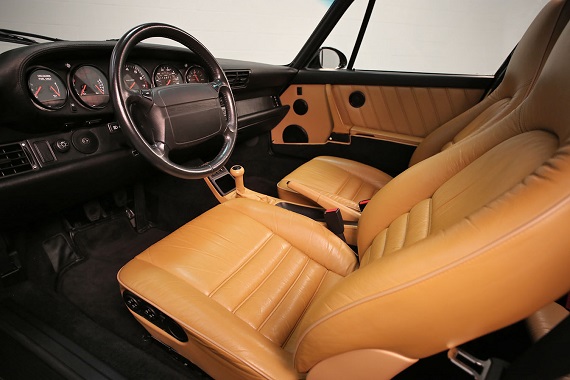 1994 964 3.6 Turbo S 'Package Car' Black/Tan 10,871 miles
Black/Tan full leather with deviating black stitching
**the only black on tan package car built
Black Headliner
One owner
10,871 original summer miles
1 of 17 factory built cars with "Package" options
X88 factory power package ( upgraded K27 turbo and cams)
X92 front spoiler lip
X93 rear spoiler
X99 dual rear fender vents ( both sides are unique)
18" polished Speedline wheels
Hand painted Porsche Crests
Turbo S specific dual exhaust
Turbo S specific rear wing
Dual Electric Seats
Heated Seats
Books and records from day one
Original window sticker
VERY RARE OPPORTUNITY TO OWN THE MOST EXCLUSIVE AIR COOLED TURBO BUILT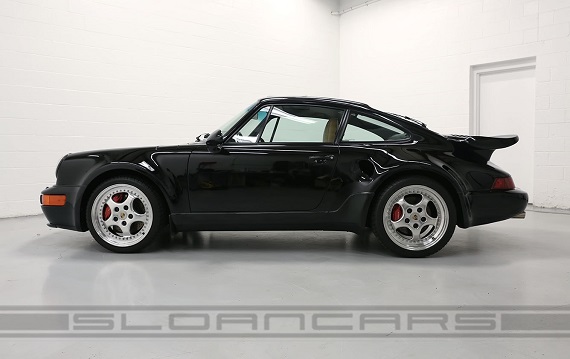 Visit www.flachbau.com for the full registry and history of these fantastic cars. If we wanted to split hairs, my own personal Holy Grail would be the 1 Speed Yellow Turbo S Flatnose produced for the US market, but it's hard to ignore the greatness of the car here. Black and Tan is such a traditionally iconic combination and provides such a great contrast of light and dark in the interior. For this to be the only available example of those produced without the Flatnose makes this a truly special automobile. The downside with any of these is that they will almost never be driven given the insane values they command, but frankly as long as they aren't wrecked they will always get top dollar. Why not enjoy it just a little?
-Rob