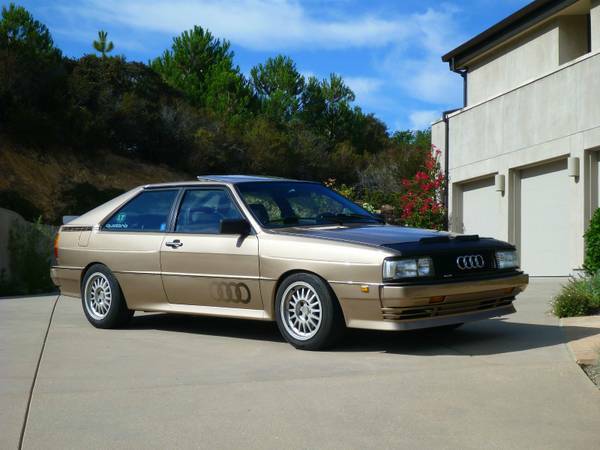 Last October, I wrote up a few different Quattros, and this Gobi Beige model was one of them. Sacrificing some originality in favor or reliability and drivability, it appears well modified and ready for its next driver. The price for this gold goodness is high for 10V non-original Quattros at $21,500, which explains the lack of sale, but the car is well modified and you could easily spend $5,000-$6,000 on a lesser example trying to get it sorted. As the market continues to head up on these rally legends, this car starts to make more and more sense!
The below post originally appeared on our site October 23, 2013:
-Carter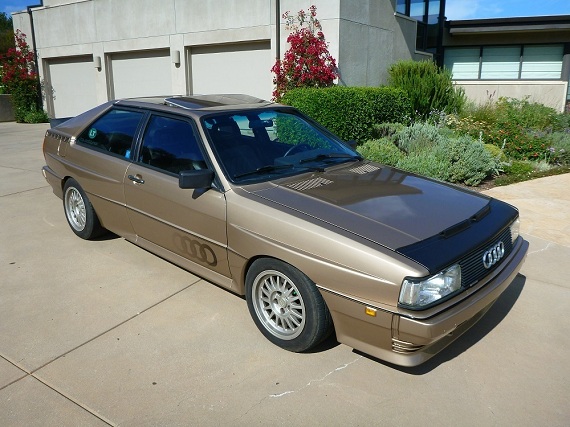 It's been a Quattro kind of month at GCFSB. Perhaps that's because our editor, Paul, put me in the driver's seat and I like Audis a whole lot, but there have also been some great examples that have popped up for sale recently. First was a clean and rare Stone Grey Metallic 1985 Quattro, then our reader ride 20V turbo Quattro in Mars Red, followed by the splendid rally-prepped but unconventional RS4 powered Quattro. Today is another modified Quattro, but this one is a bit less extreme. I was initially excited to see this car pop up a few weeks ago, but there were no good photos and the car was removed. Well, it's back, this time with good photos to show us one of the signature colors for the Quattro – Gobi Beige over Chocolate leather:
Year: 1983
Model: Quattro
Engine: 2.2 liter turbocharged inline-5
Transmission: 5-speed manual
Mileage: 121,148 mi
Price: $21,500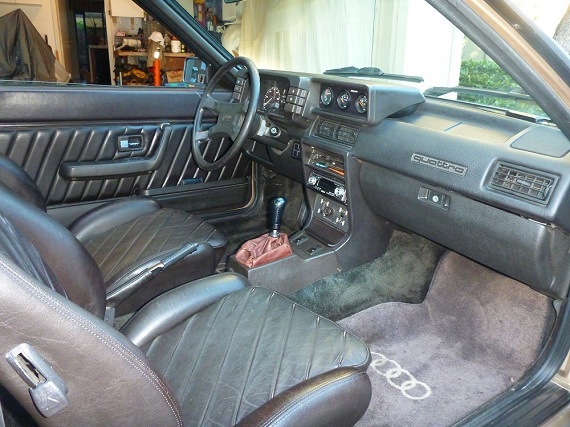 My humblest apologies to all who viewed this ad previously. Much to my embarrassment, the pictures were wholly inadequate and failed to give anyone seriously considering the car a chance to fairly examine it. Hopefully the new improved and larger photos will give you a better idea.Once again, my sincerest apologies. Gobi Beige with dark chocolate brown leather interior. 120K original miles. The car has resided in Nevada, Washington and California. I am the third owner. Original turbo, Euro headlights and pushed in bumpers, newer 1987 slanted grill update the look of this car and subtly shave few a few years off its appearance. Ronal alloy wheels, lowered full 2Bennett adjustable coil over suspension and performance chip has transformed this beauty from an antiquated tractor to a fully modern car with rally like handling. Brakes have been upgraded with slotted rotors and A4 calipers. All belts (including timing belt) CV joints and hoses were replaced a couple of years ago with little mileage since. AC works but needs to be recharged. The interior is in nice condition, upgraded later model dash and 2Bennett instrument binnacle with turbo boost, oil pressure and water temperature gauges allow you to monitor and keep track of your car as you are driving in varying conditions. All electrical relays have been beefed up with the addition of the stronger euro headlights. A toggle switch that can manually activate the radiator fan when the engine temperature goes up on those hot summer days and turbo timer have also been added. This car to my knowledge has never been raced. When I first purchased the car I had hopes of some day driving on the track after witnessing these cars eat all of their competition alive at the Long beach Grand Prix in 1983. Alas after purchasing this car in 2000, while in good condition, it took a number more years and a lot more money to bring this car in to the modern age. (I am not a mechanic) My goal was to drive and enjoy the car when and where I pleased and make it as bullet proof and modern as possible with out destroying its pedigree. To this end I believe I have attained this goal. Many UR Quattros that are still on the road have been highly modified. Mine has been modernized to be a reliable and drivable car. Always garaged and professionally maintained. Have most of the receipts documenting the history of this car since I assumed ownership.

Buyer responsible for vehicle pickup or arrangement & cost of shipping. $500.00 deposit required 48 hours after winning bid, 72 hours if winning bid is over a weekend. Full payment due at car pickup. All payments to be made via deposit to Paypal.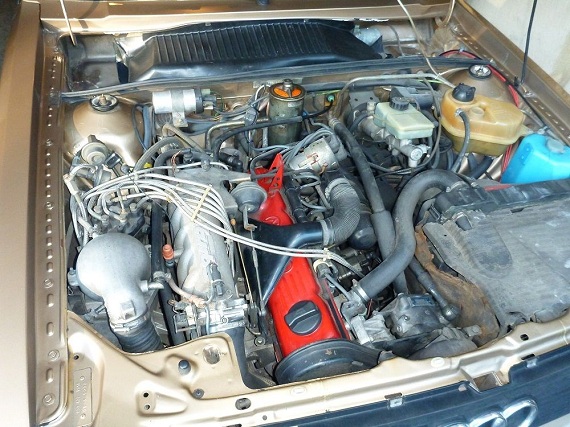 2Bennett is pretty famous for building some incredible Quattros, and while this isn't one of their most outrageous creations it appears well modified. The coil over setup is similar to what I use in my GT and well engineered. The car's electrics have also been upgraded and the car was chipped, helping both dependability and performance. The dash and grill have been updated to later designs which look quite clean, though a nice set of Euro bumper covers would really complete the look with those H1/H4 Euro lights. All of this has been done to make the car a solid driver, which it appears to be. The only downside is the typical "A/C needs a recharge" line, but it's nice that the system is in tact as many pull it during modifications. Value has been all over the map on these Quattros as of late; the 1985 was well bought at $15,000 but the 20V Quattro was even a better deal sneaking in under $10,000. Bidding is already strong on this well-presented example; as of writing it has reached $10,000 with 6 days to go. Even at $15,000, these 10V Quattros are a steal compared to what E30 M3s are bringing in value. We'll have to watch the final value on this car but it may reach the high end of the 10V Turbo market on these cars!
-Carter