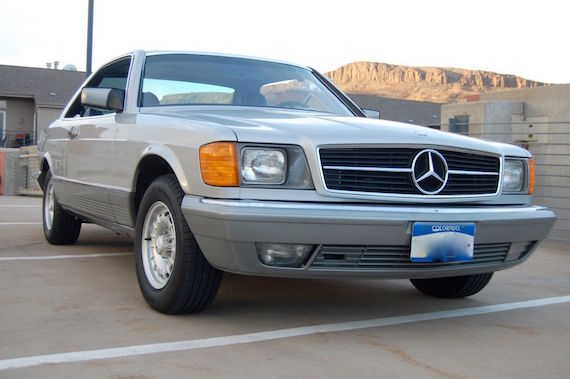 More often than not, the final iteration of vehicle within a production run turns out to be the best. It could be argued this was the case with the Mercedes-Benz W126 S-class. Making its debut in the early 1980s and lasting in production through 1991, there were many technical advancements along the way, with a facelift that streamlined the look in 1986. However, that leaves a bunch of cars from early days of a production run sitting around like unwanted step children, hence the case with this 380SEC for sale in Colorado. I much prefer the updated look and greater power from the later 560SEC, but one look over this grand coupe tells me this is no ordinary SEC, looking perfectly preserved at well over 30 years of age.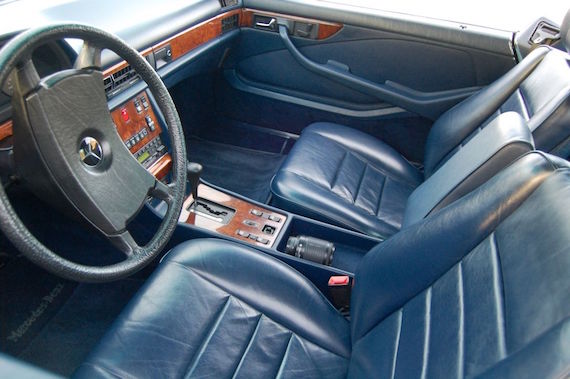 Year: 1983
Model: 380SEC
Engine: 3.8 liter V8
Transmission: 4-speed automatic
Mileage: 43,500 mi
Price: No reserve auction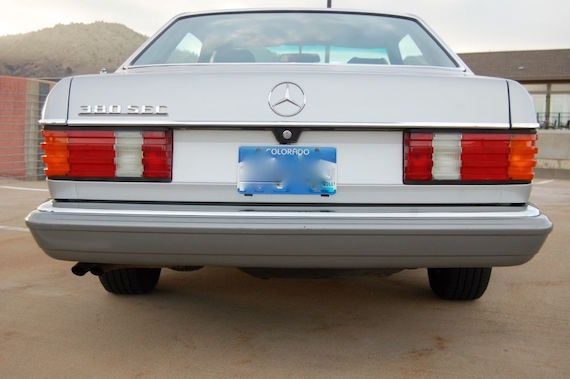 This may be the best 1983 SEC 380 on the planet. It is in excellent condition, inside and outside. The interior has flawless, blue leather, and looks showroom perfect. The actual miles are a little over 43,000. I purchased recently at an estate sale. The car was a one owner. It has not been smoked in nor had pets inside. I don't need an additional car, but couldn't pass up this beauty. It has been sitting in a garage for several years and obviously hasn't been driven much. I had the oil changed and gave it a basic tune up. I've driven it about 500 miles, with no problems. The people at the Mercedes dealership went wild when they saw the car. It is awesome and truly one of a kind. It is a pleasure to drive and is extremely solid. This is an 8 cylinder vehicle, with a gas engine. It has 2 spare rims/tires in the trunk. This car would be great to store in a collection or could be a great daily driver. It has always been in the West and doesn't have a spec of rust. The radio doesn't work, but I've seen a few available on eBay. The photos are great, but the car looks better in person. The NADA is $20,500 and I'm pricing it at much less. It's list price was $53,000 in 1983! The car is being sold as is. It is located in Golden, Colorado. You can drive it home or schedule shipping. You are welcome to visit and drive the vehicle. Please feel free to ask questions.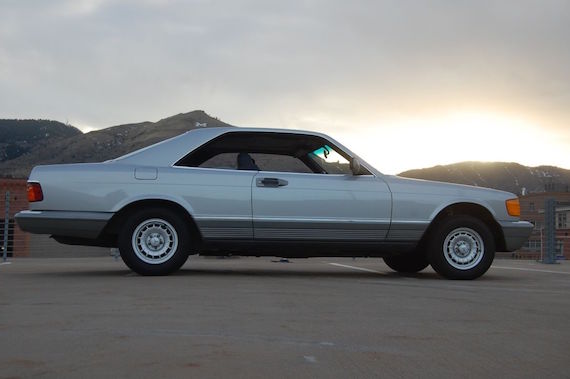 We've seen values creep up a bit for very nice examples of the 560SEC, pushing beyond the $20,000 barrier at times, but prices for earlier SECs have stayed relatively flat. This is a good thing if you are looking for a classic at a reasonable cost of entry. Back in January, Carter featured a Euro spec 380SEC that fetched $5,501. The starting bid on this car is quite high for an early SEC, so there's not much room for bidding at a reasonable level. If someone comes in late in the game and snaps this up for $15,000 or under, it wouldn't be a bad buy, but anything over that level and we're verging into well-kept 560SEC territory.
-Paul