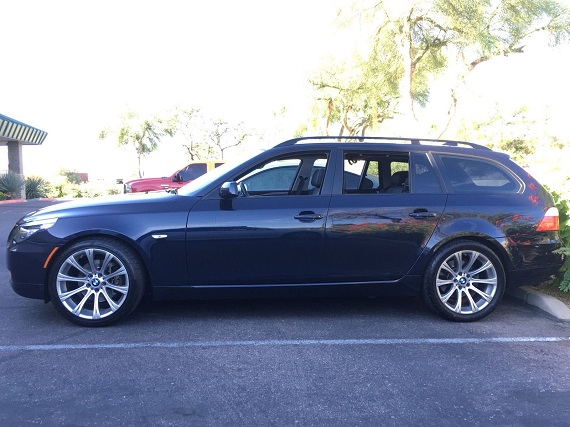 There are a lot of often used and consequently misused terms in the automotive world. Recently, I saw a post asking what the most annoying or inappropriate car name was and the comments slowly devolved into just hating on certain types of cars rather than poorly named cars. A bad car is the PT Cruiser, and while the name "PT Cruiser" is odd, it's not as off-putting to me as some other names – like, for example, the Japanese adding of "a" to the end of a normal word to make a car name. Yesterday I was behind a Suzuki Forenza – theoretically, named for Firenza (itself misspelled, since it should really be Firenze), the Italian name of Florence. Having been to Florence, I can find nothing in common with that city and the car. Nor can I find anything in common with the wonderful Italian Renaissance city and the Daewoo Lacetti which the Suzuki is based upon. Of course, there is a real city of Forenza, but since it's a random obscure place in the center of relatively poor Southern Italy, I doubt that the geniuses at Suzuki felt it would be poignant to name a car after it. Of course, then again – it's a cheap and obscure car – so perhaps they're more clever than I give them credit for. But, I digress.
Where was I going? Oh, that's right. Unicorns. The term "Unicorn" is one that I run across nearly every day in my daily car searches. Now, by itself that would negate the whole idea of the unicorn, right? I mean they're supposed to be rare, but if everyone has them then they're not very rare, are they? Okay, so the frequency with which I seem to find self-described unicorns is off. Perhaps they're Narwhals? That might be more appropriate, since I also never see hooves, they're infrequently white, and their blood doesn't keep others alive – nor is it silver. Did I mention they're also not immortal? Then there is the issue of who is able to capture them. Now, while wizards are theoretically able to use their magic wands to put unicorns under a trance, folklore would tell us that really it's only virgins who can subdue a unicorn. Beyond that, though, there's a much larger issue with the descriptor:
"So, what's the issue with Unicorns?"
"Imagine a cat," Rose said. "Not just a cat, but a cat that is such a cat, other cats come to it for cat lessons. Take a thousand cats, refine them down to a single drop of pure essence of cat, and make a whole cat out of the stuff."
I shivered. "Ewww. And that's a Unicorn?"
"No," she said. "That's an Elf. A Unicorn is a thousand times worse. An Elf you can reason with."
Bryan Fields, Life With a Fire-Breathing Girlfriend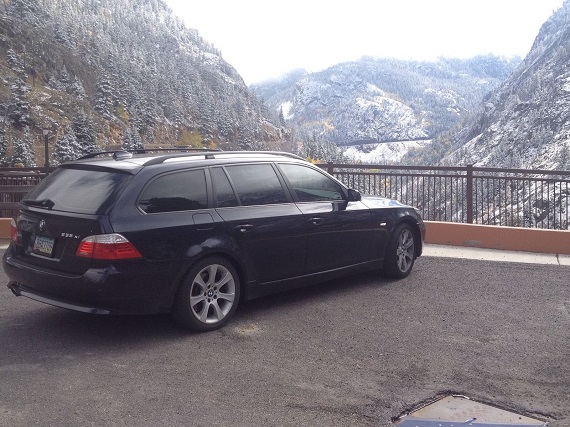 Year: 2008
Model: 535xi Touring
Engine: 3.0 liter twin-turbocharged inline-6
Transmission: 6-speed manual
Mileage: 108,000 mi
Price: $26,995 Buy It Now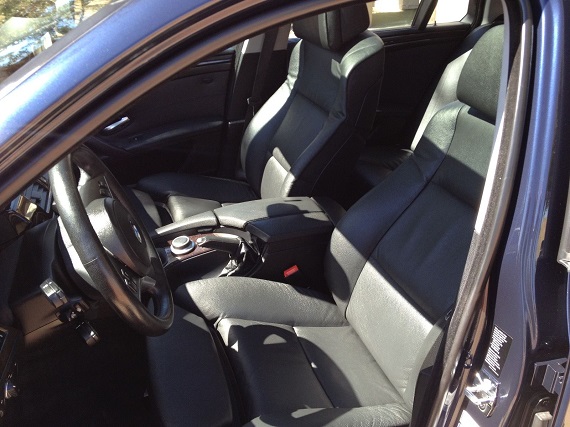 Absolutely perfect and ready to go… I am giving someone else the opportunity to own this outstanding car. This is it, the one you've been waiting for! 2008 BMW E61 535XI Wagon with manual 6-speed transmission. It also has the works when it comes to upgrades and packages. Amazing seats, heads-up display, navigation, Logic 7 premium sound, staggered M5 wheels on Perrelli tires plus another set of 2009 rims on Michelin Pilot Sport tires (both sets have less than 5K each), sirius XM, and just about everything else you could get. A Dinan Stage II chip upgrading the horsepower to about 380. A heated steering wheel is the only thing it doesn't have!

-Lane Departure Steering Wheel Vibration
-Visual Parking Sensors Front & Rear (Park Distance Control)
-Heads Up Display
-Panoramic Moonroof
-Navigation
-Roller Sun Vizors in rear windows
-Cargo Divider
-Rear A/C
-Dakota Leather
-3-Stage Comfort Heated 20-Way adjustable Seats
-Logic 7 Premium Sound
-Bluetooth/USB/AUX
-Rubber Floor Mats (also included: untouched original floor mats)
-New Front Windshield OEM

As far as the mechanical history, I've done all the work!!!! This car is being sold with mechanical confidence. Seriously, over $20,000 in receipts since I bought this car. BRAND NEW TURBOS with another year on the warranty. New, upgraded fuel injectors, new cylinder coils, new clutch, new tires, new struts. So much more. I have all the paperwork on a PDF if you are interested. Only the best service & care over the last four years of ownership. Only the highest grade gas and oil. Only BMW certified work. Two years ago I was rear-ended. The car was a tank, drove away perfect even though the small sedan that hit me was totaled, very impressive! It allowed for a ton of replaced parts including new front and rear bumpers, tailgate, and exhaust! The work was flawless and because I was pushed into the car in front of me, the small scratch on the front bumper required a whole new front set up including lights and my carbon fiber grill! This car is amazing. It's perfect. I've made it that way and kept it that way. I will be happy to make a video and upload it or get a picture of specifics. Just ask.

I was offered $22,000 before I did what turned into $11,000++ worth of work. This was after the rear ending and before all that recent mechanical work (not to mention the $4,500 M5 Rims/Tires). We can all do the math. I'm a reasonable man. If I can't get a fair price I won't sell. I don't need to sell but being that this car is perfect, I know it's a good time if the right buyer is out there. If you are in the Phoenix area, come see it in person. Thank you for looking and reading. -Chris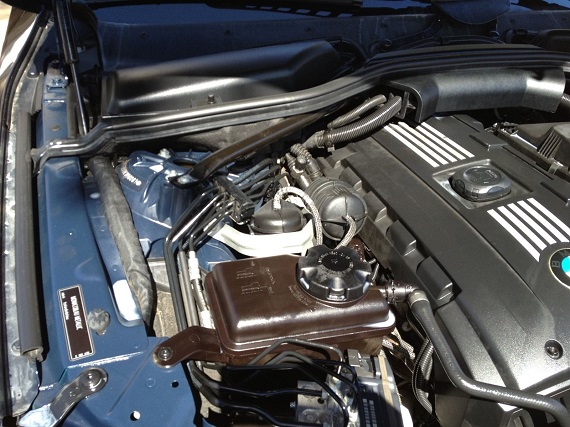 The biggest problem I have with the "Unicorn" descriptor is that it's usually used to up the price of said car. An exceptionally clean 2008 535xi Touring books for low teens at most. The asking price here is no less than double the equivalent automatic. For that you get a nice color in Monaco Blue and some big dollar maintenance, and the turned up boost results in a whole lot of power. But you also get not exceptionally low mileage, accident history and some ill-fitting mods. I wondered what M5 wheels would look like on a E61, and the answer is "not right", giving the too tall and not wide-enough body a strange look. And seriously, you paid $4,500 for them, seller? I find that hard to stomach unless you bought them new from a dealer, since sets with tires are available on eBay pretty much every day for less than half that amount. This is undoubtedly a rare package, and for many it's a Holy Grail (itself another overused automotive expression!). But while I like the theory of this package, I fail to see the value in the magical rainbow pricing sprouting from the anus of this particular unicorn.
-Carter