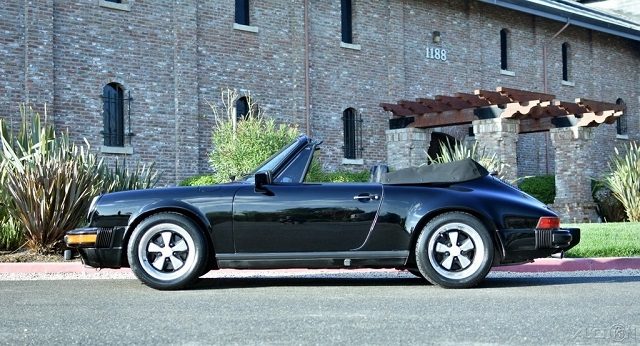 Searching for the combination of reasonable price and interesting model/color/options can be a tough row to hoe in the world of air-cooled 911s. This model tends to defy that difficulty: the 1983 Porsche 911SC Cabriolet. Of course, there are caveats. The model is interesting only to those who find a particular appeal in the first ever Cabriolet model Porsche offered for the 911. There are plenty of people for whom a 911 Cabriolet never will be a serious consideration. But I do think this model is interesting. It's not only the first year of the 911 Cabriolet in general, but also the only year of the 911SC Cabriolet. And Porsche long has shown an interest in open-top motoring so the debut of that concept in its full form for the 911 – somewhat ignoring the short-lived Soft-window Targa – should attract our notice. The other caveat is that the 911SC Cabriolet isn't always a reasonable value relative to other models of the 911SC. They don't tend to be super expensive simply because few examples of the 911SC are, but value is always relative and in that sense the Cabriolet can seem a little pricey.
Here we have one in pretty standard form and I think it looks quite nice. The asking price ain't too bad either: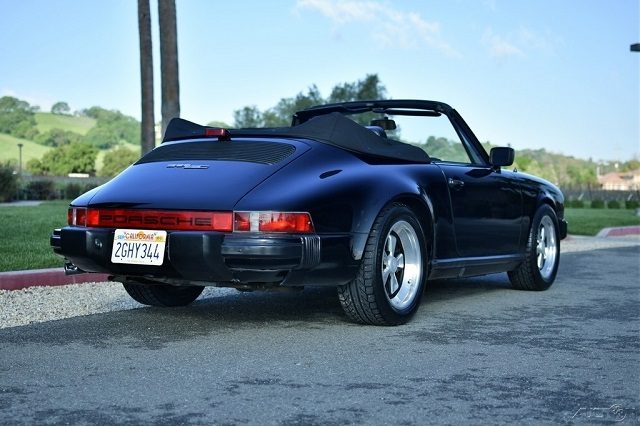 Year: 1983
Model: 911SC Cabriolet
Engine: 3.0 liter flat-6
Transmission: 5-speed manual
Mileage: 72,627 mi
Price: $37,995 Buy It Now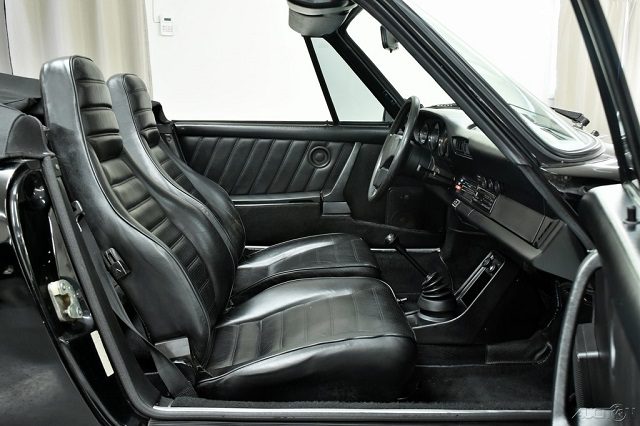 1983 Porsche 911SC Cabriolet: Beautiful black/black factory color combination; garaged California car; low miles. Stored for several years and not driven, recently tuned up and brought back to driving condition. During the period it was not driven the service history was lost or misplaced; all the documentation included is pictured. We provide extensive pictures to illustrate condition, please inspect them closely rather than requesting lengthy descriptions. Everything included is pictured.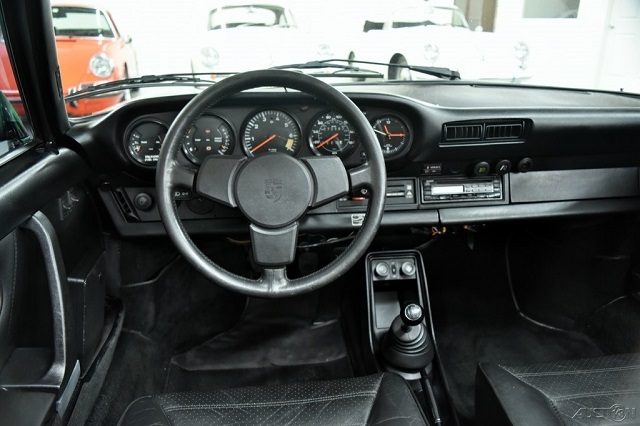 Unlike quite a few cars where we are unsure about the level of documentation available to us, we know for sure here: there isn't any other than the owner's manual. Apparently the rest was lost while it was in storage. That leaves us flying blind somewhat, but at least we know and can proceed appropriately. A lot of what we see here – and there are a good number of pictures – looks good. The biggest area of concern appears to be the rear seats, which show so fading on the seat backs. I'm guessing they spent a little too much time in the down position while in the sun. Other than abrasion to the driver's seat bolster much of the rest of the interior looks in reasonable shape. The exterior too presents pretty well. Naturally, we'll want a PPI so we know the condition, especially considering we lack so much documentation.
The price seems to be factoring that lack in and if everything checks out the ask isn't bad given its mileage and apparent condition. For those who might be interested in the way this model mixes first-year and one-year status and who also like the 911 Cabriolet this one should be worth further pursuit.
-Rob