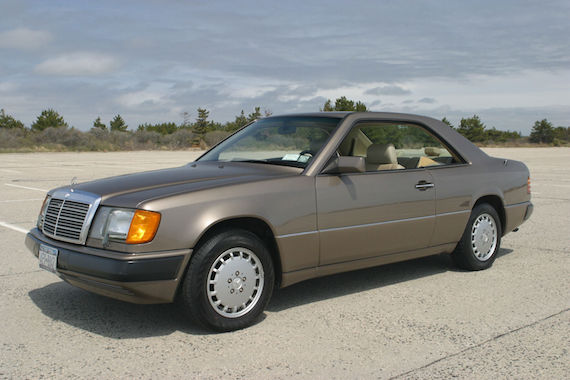 The 300CE joined the W124 lineup in 1987. These cars offered the same levels of reliability, passenger comfort and safety as the sedan, but with a shorter body, two doors and no B-pillar. This gave the coupe a much a rakish, sporting look. But there can be no mistaking its provenance: the coupe retains the elegant, taut and brawny good looks of its sedan sibling, and both are unmistakably the work of famed Mercedes stylist Bruno Sacco. Powered initially by the 3.0 liter version of the M103 SOHC engine, in 1990 the CE's motor was swapped out for the M104 DOHC unit, which increased power output to 217 hp (the engine was revised again in 1993, bumping displacement to 3.2 liters, but power output remained the same).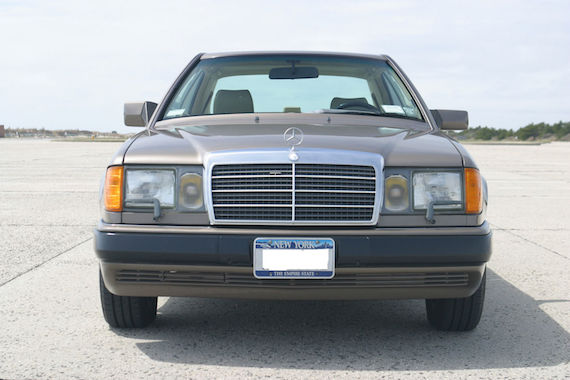 Year: 1990
Model: 300CE
Engine: 3.0 liter inline-6
Transmission: 4-speed automatic
Mileage: 109,500 mi
Price: $4,200 or Best Offer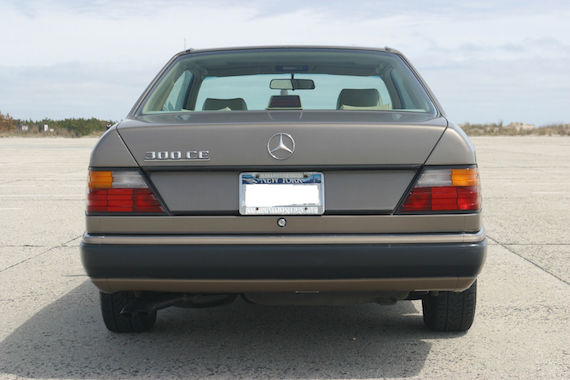 Extremely clean and rust free Florida car with very low mileage (109,500). The Mercedes W124 model is arguably the best car they ever made (I had a properly maintained '88 300e that I ran for nearly 400,000 miles and it still felt like new). The reliability, ease of maintenance, and longevity of these cars are legendary and are only exceeded by their timeless understated looks. The car has power steering, brakes, windows, locks, sunroof, seats, and telescopic steering wheel as well as power mirror on the passenger side.

I purchased this car from the family of the original owner who was a lady living in south Florida. This car has been a "weekend driver" for my wife and I but we need to reduce the number of cars we have and would like this one to find a new enthusiastic and caring owner. We have put only 6,000 miles on it since acquiring it three years ago. During that time I have brought it up to its current condition using only parts sourced from Mercedes Benz whenever possible. I have receipts for the work I performed as well as the dealer records for all the work Mercedes Benz dealers ever performed on the car. The list of work I have had done over the last three years is as follows:

– new Mercedes Benz battery
– new Mercedes Benz exhaust system including catalytic converter
– 2 new tires and 4 wheel alignment
– new front struts and upper strut mounts
– new motor mounts
– new transmission mount
– new front and rear driveshaft flex discs and center bearing mount
– new front brakes and replaced all brake fluid
– new fuel injector seals
– new cam cover gasket
– just completed oil and filter change and installed new Mercedes Benz windshield wiper blade this week
– Passed New York State inspection last weekend. (doesn't need inspection until April 2018 if registered in NY.)

Photos of the seats don't reflect accurate color. The seats are perfect and match the color shown in photos of the door panels. The carpets are clean and are in excellent condition as is all the glass. The dash is perfect and uncracked. Everything in the car works including the air conditioning. This car drives as a Mercedes should and in spite of being 27 years old, it looks nearly new. If you are looking for a classic Mercedes Benz and a well maintained car for this summer or for another 300,000 miles, you can not do better than this car for this money. I believe the car is eligible for classic vehicle insurance too. I am motivated to sell the car and am looking for an enthusiastic person to take over for me.

Questions are welcomed and if you are in the greater NY area, I encourage you to stop by and check out the car. I am also listing the car locally so I reserve the right to end this listing prematurely.

I can not ship or deliver the car so it is being sold as is, where is, local pick up only. If the buyer wants to have it shipped, all arrangements and related expenses are the buyer's responsibility. However I will cooperate with a carrier should the buyer choose to use one.

Thanks for checking out my listing.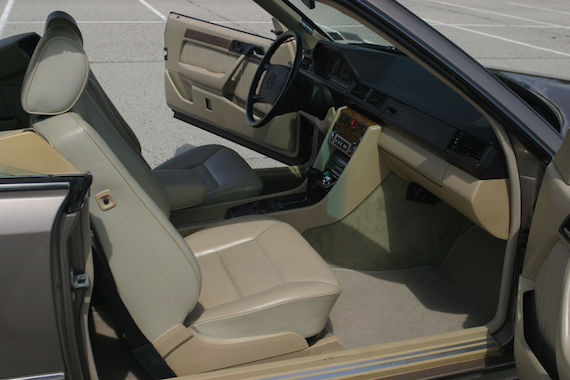 This particular car is a 1990 model, so it has the 3.0 liter M104 engine in it. It presents very nicely in 441 Desert Taupe (also called Impala Brown), a color that suits the W124 bodyshape very well. The exterior looks remarkably free of defects. Even the plastic front headlight doors, usually hazy on cars hailing from sunny climates, look crystal clear – perhaps they've been replaced. The leather interior, in cream beige (mushroom), looks equally nice. All accessories, including A/C, are said to work properly.
Miles are relatively modest at 109k, and some recent maintenance history is mentioned in the ad. It looks like the seller has attended to the usual items that any Mercedes of this vintage needs as it approaches the 100k mile mark. As long as there is no untoward oil consumption (indicating headgasket woes) this looks like a neat example that can be had for a very reasonable price.
– Craig