I do love a 911SC in a good color. The 911SC represents my first exposure to Porsche. It was the car my dad owned when I was a kid. As such, the model has always held a firm place in my heart. While I frequently will become attracted to later models I continue to be drawn back to the SC. Admittedly, it helps that these remain entrenched on the more reasonable value side of the 911 spectrum, but even when the rare low-mileage, and quite expensive, example comes along I can totally understand the allure.
This one here comes from the final year of their production: a Ruby Red Metallic 1983 Porsche 911SC Coupe, located in Alabama, with Tan interior and 105,592 miles on it.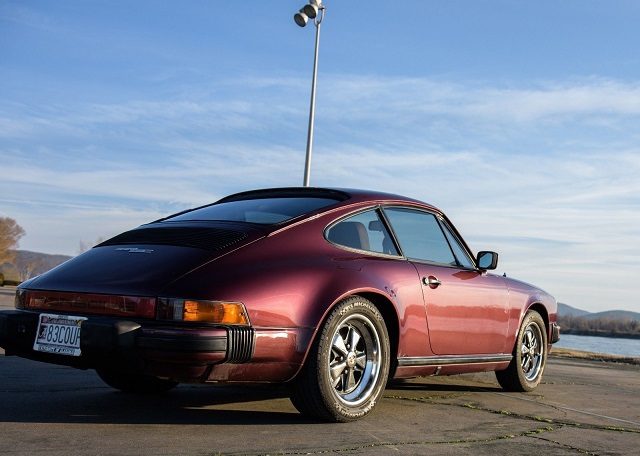 Year: 1983
Model: 911SC
Engine: 3.0 liter flat-6
Transmission: 5-speed manual
Mileage: 105,592 mi
Price: Reserve Auction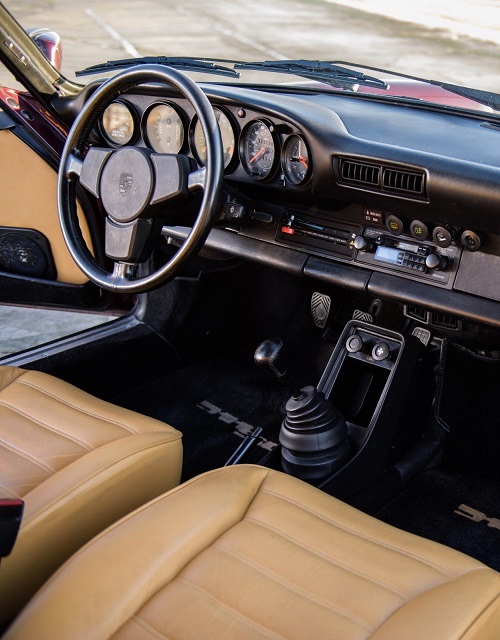 True PORSCHE survivor in excellent original condition.

1983 Porsche 911SC coupe with factory sunroof. Ruby Red color with tan leather interior. Air conditioning (Sanden compressor), power windows, Sony AM/FM/Cassette stereo, fog lights, leather seats and 16" Fuchs wheels. Original tool pouch and Porsche plug-in air compressor. Owner's manual, car cover and windshield sunscreen included.

Recent service work included complete front end service with new brake pads, calipers, brake hoses, upper strut mounts, strut inserts, ball joints, tie rod and ends, steering rack boot and alignment

Engine service out of car included intake manifold gaskets, injectors and seals, spark plugs and ignition wire set, air mass meter boot, clutch kit, release arm spring, vacuum hoses, belts, heater ducts, hood insulation pad, oil pressure switch, cold start injector stand and seals.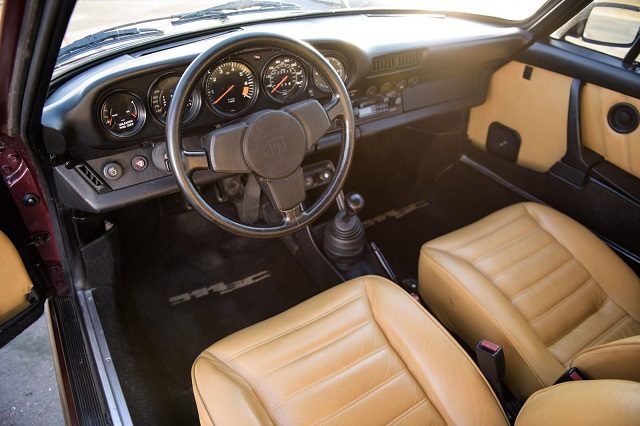 At first I thought this exterior color was Aubergine, but that was just the lighting. I'll admit Ruby Red is not as great as Aubergine, but it's a nice color nonetheless and contrasted here with a light tan interior everything works really well. Even the interior itself possesses its own contrast, with black carpeting to offset the lighter seating. For those who are particular fans of a black interior, perhaps this is a worthwhile compromise of light and dark?
The general condition of this SC strikes me as a fairly nice driver quality example. The interior is reasonably clean and shows no signs of cracks or tears. There is the odd scuff or blemish here and there, but nothing too troubling. The exterior presents similarly; it could probably be cleaned up a bit, but shows little in the way of significant defects. I am assuming it has been repainted, but the ad doesn't make that clear. As usual you'll want a PPI and some perusal of its history, though it doesn't sound like a ton of documentation comes with the car. So there is some risk, but for the right value it could all make plenty of sense. The mileage would certainly suggest there is plenty of enjoying driving left to be explored!
-Rob