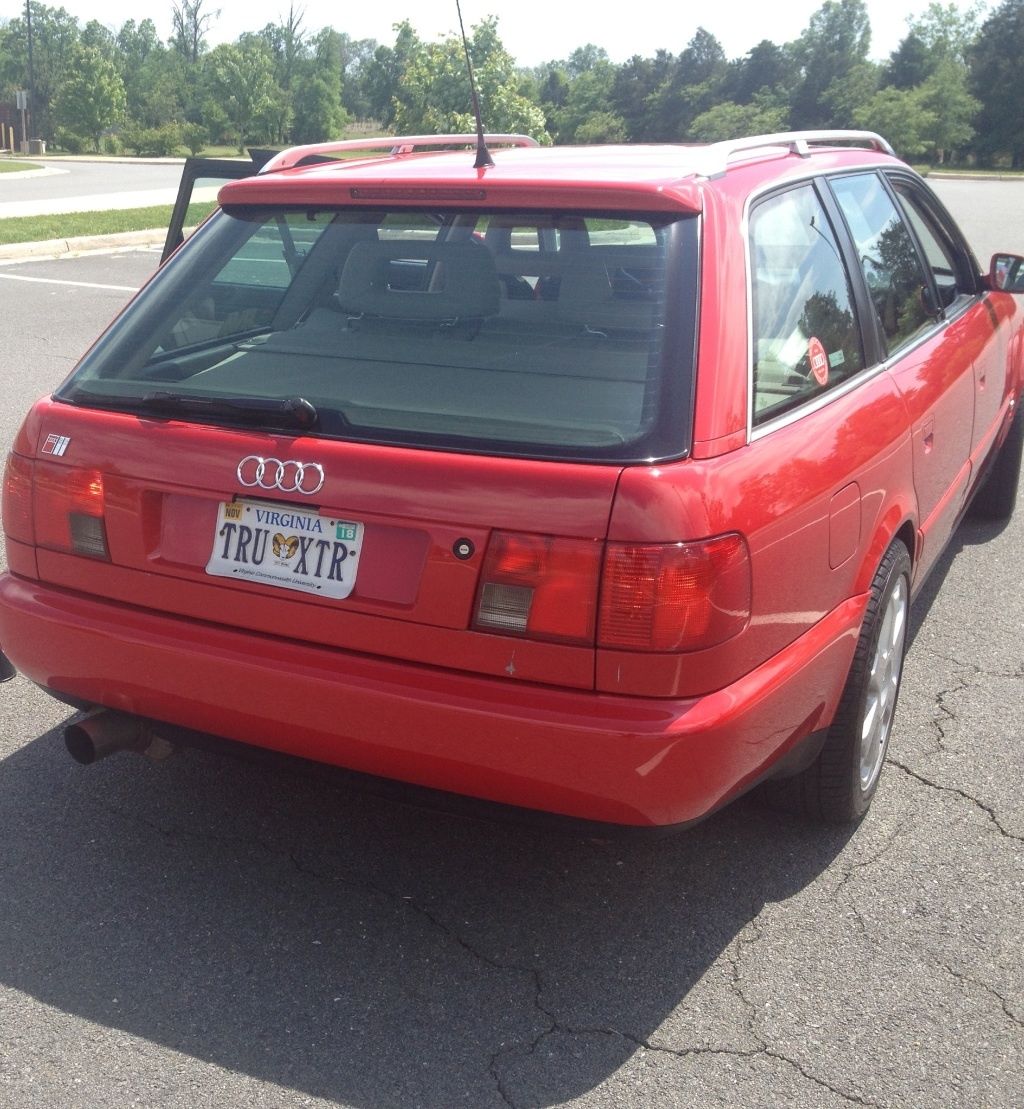 Okay, enough dangling carrots and arguments over what's the best Audi of all time. If there was a do-anything, do-everything, you only have one car for the rest of your life type of car, it's the S6 Avant.
Today it's not abnormal to have a car that can out-drag sports cars, carry a family of five dependably and their gear, go through any weather and be a luxurious car that even returned reasonable mileage. In the early 1990s, though, what were your options in that category, exactly? That was a time where Audi had the market cornered with its S4 and later S6 Avants. Though they were available in Europe earlier, it took until the 1995 model year for Audi to introduce the concept to Americans. And just like that, it was gone again, with only a few hundred imported. Nearly every single one is unique as a result of mid-model year changes. Yet all are equally legendary among U.S. Audi fans: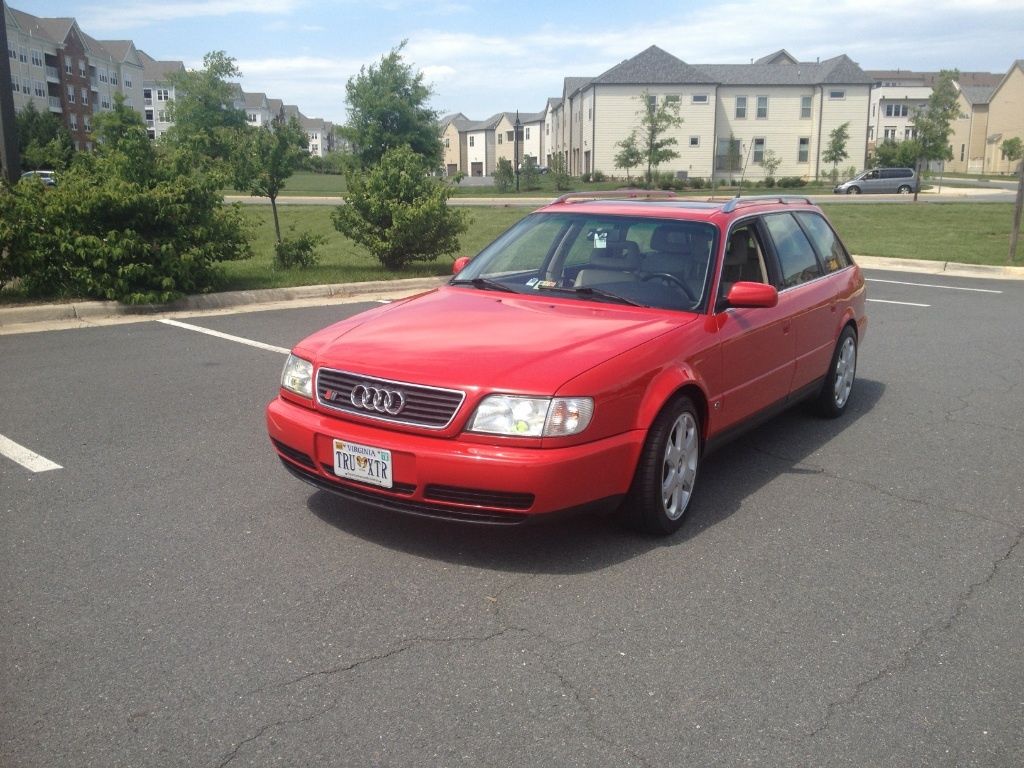 Year: 1995
Model: S6 Avant
Engine: 2.2 liter turbocharged inline-5
Transmission: 6-speed manual
Mileage: 263,046 mi
Price: $7,500 Buy It Now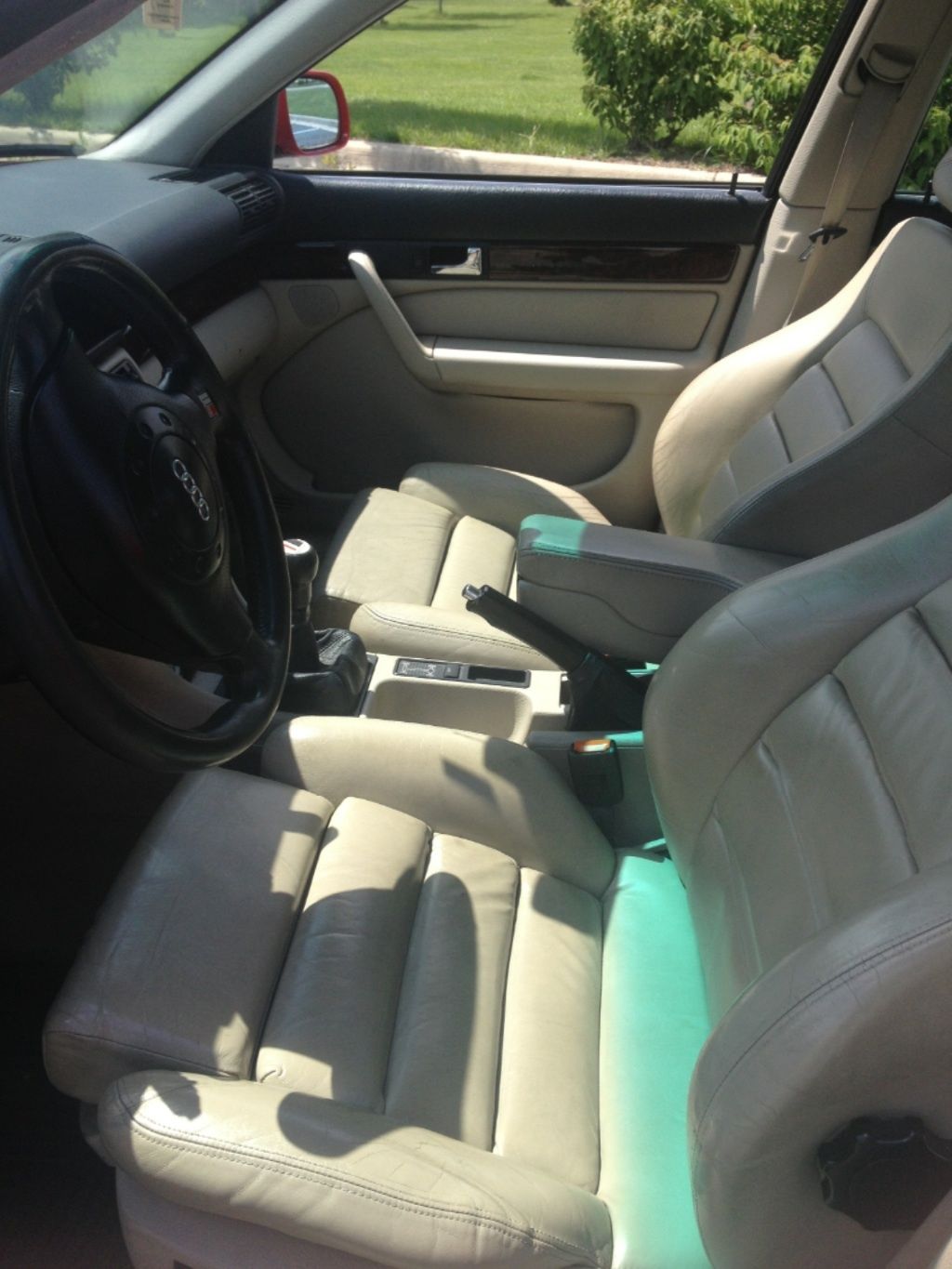 Engine:

AAN motor

New MLS headgasket with ARP headstuds

New cam chain

All new exhaust gaskets

RS2 Ex manifold

Silicone boost hoses

New T belt and waterpump

660cc Injectors

3″ 034 Exhaust with cat

New O2

New plugs

New Coil packs (034 conversion)

K&N filter

ZF remann PS pump

Dual electric fans

New OE Intake valves

New Valve stem Seals

Billet Rear coolant outlet

Billet Throttle Body Cam

All new Temperature sensors

New Alternator and Belt
Carbonfiber coil cover

Billet aluminum subframe mounts

New engine and trans mounts

Rebuilt 01E 6 spd by Advanced Automotion

Rebuilt ZF rack and tie rod ends

Control arms replaced

Bilsteins with H&R springs all the way around

Apikol Diff mount

New driveshaft

Porsche Boxster front brakes with D2 A8 rotors, S8 rear rotors

Front and rear euro bumpers

04O Bosch fuel pump

Relay kit for fuel pump

VDO boost gauge

New OE strut mounts

HID headlamps

Rear euro panel and lights

AC works

All fluids changed recently

Tires have 10kmiles on them

All gauges work except oil temp

Wheel studs with spacers

Ur S4 intercooler

New southbend clutch

New windsheild

New moldings at lower doors

New wastegate spring

Lots more stuff I have probably forgot about

Things it might need or do not work to my knowledge

RR ebrake cable/caliper (does not like to be on steep hills)

Tailgate dented in the rear

Oil temp gauge

CD player not functioning

Front Drivers seat heater

Right side air bag

Rear panel interior of trunk rattles

Dash panels cracking

Headliner falling down in places

Clearcoat peeling if not waxed yearly

Had this car almost 6 years spent a lot of money on it since I got it. It has 263,000 on it and got it with 219,000. All the above maintenance has been done since 219,000 with new or rebuilt parts. When I purchased it, it had been wrecked in the front and had the RF frame rail replaced, at the same time all the valves and headgasket were replaced. I really liked this car and is fun to drive. Gets around 17 city and 22 HWY. I had it dynoed and make 239hp and 297ftlbs of torque on the old chip set. It currently has an EFI express custom chipset. Has a ton of extra parts with it. Dash, turbo K26 turbo, all original parts, thule roof rack. NO WARRANTIES EXPRESSED WRITTEN OR IMPLIED. CAR IS PURCHASED IN AS IS CONDITION I HAVE DESCRIBED TO THE BEST OF MY ABILITY.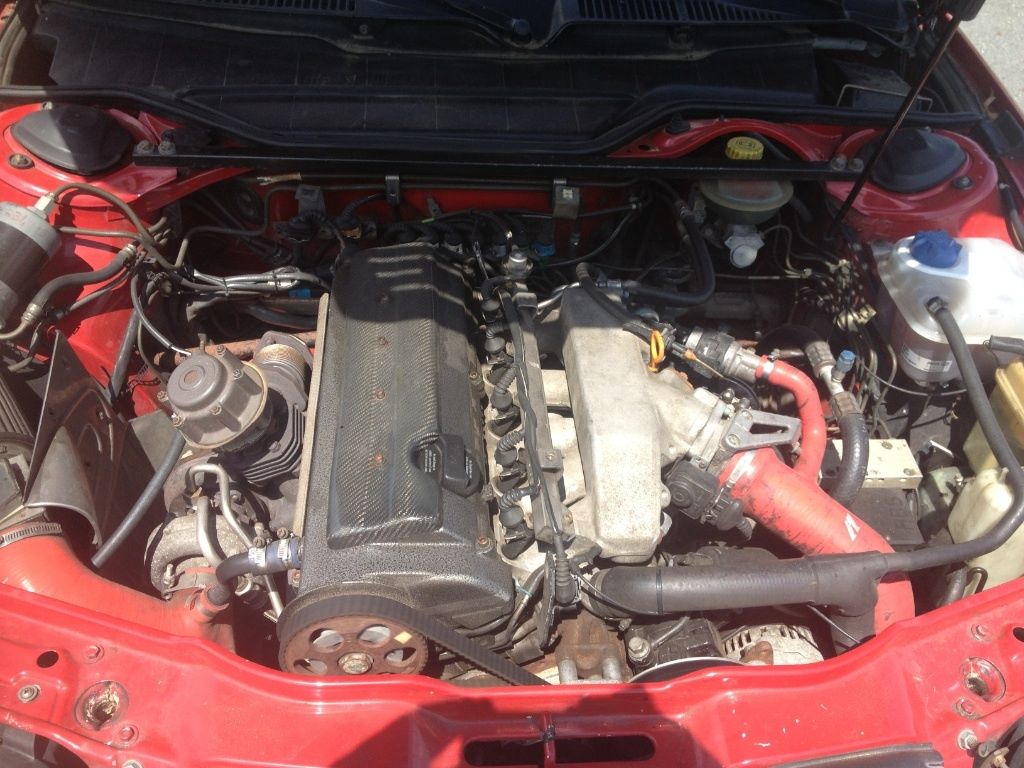 What's to like? It's an S6 Avant. It also looks great in Tornado Red, and the European treatment to the front and rear is much better looking to me than that U.S. specification bumpers. While I'm not as much of a fan of the Ronal-made, second generation Avus design on the older cars, the spacers have given the right offset and look to what are likely ET45 B5 S4 wheels. It's been turned up and has a lot of maintenance completed, too. It's also a '95, which means open headrests and the ability to lock your own rear differential, which is a great way to mic-drop a conversation among car guys.
Your Mustang has limited slip? Oh yeah, well my WAGON has a manually locking rear differential! And it makes more power. Boom.
The downsides? It's already past a quarter million miles, the Ecru interiors pretty much never look good (though admittedly this one looks better than I'd expect with miles), and it's got an accident history. But it's been priced much more according to the condition; usually, even with higher miles the asking prices on clean S6 Avants start at $10,000 and head up. This one is a budget friendly $8,000 ask. Will it hammer for that amount? In this condition, it's hard to see it being worth much less.
-Carter