Alright, a crazy-low-mileage 911. We see these from time to time and they're always a marvel in their own special way. Seeing a 911SC with this sort of mileage is almost bewildering as I wonder how it is we got here. I certainly wouldn't have considered these a collectible at the time, but the buyer of this final-year 1983 Porsche 911SC Coupe certainly must have. Either that or some peculiar circumstance lead to it rarely being driven early on and then after a number of years someone packed it away in storage hoping for long-term profits. Apparently that time has come.
The exterior color is Platinum Metallic, the same color Porsche used for the special Weissach Edition released in 1980. It became a standard color in the years following the Weissach's release. Unlike the Weissach, the interior of this 911SC is a fairly standard Black. But this 911 isn't about the color, as nice as it may be. It's all about condition and mileage, which appear excellent and extremely low. There may also be some interesting options. More on that below.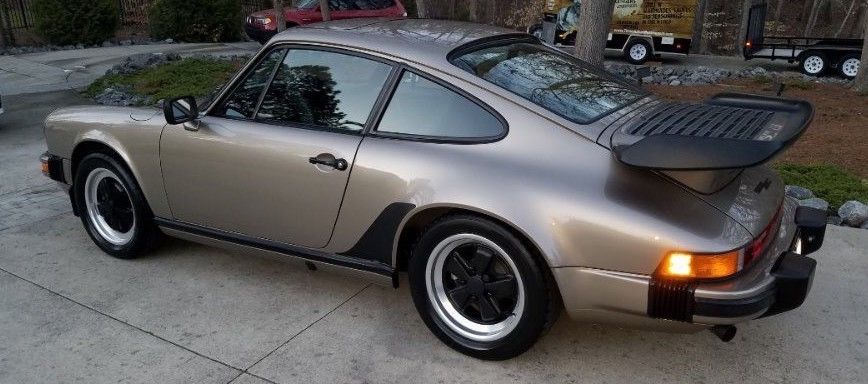 Year: 1983
Model: 911SC
Engine: 3.0 liter flat-6
Transmission: 5-speed manual
Mileage: 7,769 mi
Price: $124,788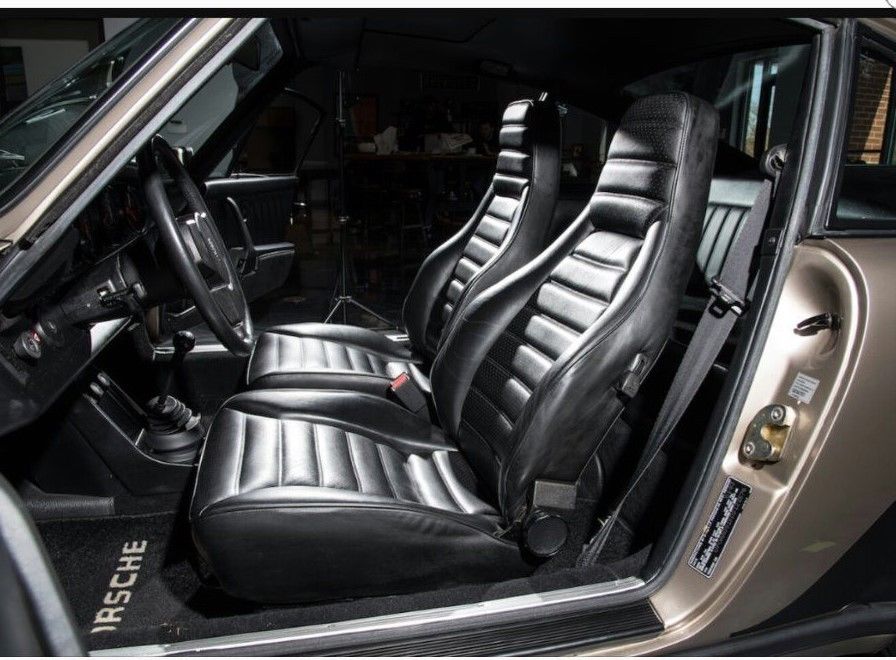 DETAILS AND STORY
Every once in a while we come across a Porsche that makes us scratch our heads even though all the information is staring us in the face.

This TWO owner 911 SC is that head scratcher. The SC's – you'll remember – were the 3.0-liter "Super Carrera" models that arrived in 1978 model year to replace the 911S and the 911 Carrera versions. The original window sticker on this example lists all the normal options: Monterey Radio, Fuchs wheels, climate control, theft alarm, limited slip, platinum paint, and a rare black head liner. The perplexing one is "option group R95", a mysterious code that came for a pricey $2,595. That was nearly 10% of the base price.

The original owner says the car today is exactly how he bought it WHEN I ASKED HIM, and that he's never had anything done to it. That leads us to the original Bill of Sale, which lists out all the factory options. The front and rear Turbo spoilers can be the only conclusion to the mystery of R95. While I have seen these things on SC's in the past, I have never seen hard evidence they were available from the factory for these models. (The M491 "Turbo-look" option for the next generation 3.2 Carreras is well known. And the 1980 911SC M439 Weissach edition arrived in the U.S. with a whale-tail spoiler and a flexible rubber tip for the front spoiler. But this…even folks at Zuffenhausen are scratching their heads.)

In between the window sticker and the bill of sale we have the proof. The SC has traveled only 7,769 miles since new and it is wearing its original paint, which remains near perfect. The interior is in the same condition. This is one extraordinary last-year 911SC; for 1983, Porsche exported 2,599 SC coupes to the U.S. and this is the only one with the spoilers listed on the factory sticker that we've ever seen. This car will only go way up in value in the near future as ALL air cooled 911'S have.

THIS CAR IS IN MINT CONDITION. PERFECT PATINA ON THE FRONT EMBLEM TO SHOW OFF HOW WELL ITS BEEN CARED FOR ITS ENTIRE LIFE!!!!!

NEVER BEEN IN OR DRIVEN IN THE RAIN!!!!

ORIGINAL PAINT!!!!!

ORIGINAL BILL OF SALE AND UNINSTALLED WINDOW STICKER!!!!

ORIGINAL CASSETTE/TAPE PLAYER INCLUDED… OEM FACTORY CD INSTALLED CURRENTLY!!!!!

CAR COVER!!!!!

I AM THE 2ND OWNER!!!!!

7,769 ORIGINAL MILES!!!!! THATS 222 MILES A YEAR!!!!!

SERIOUS OFFERS AND INQUIRES ONLY PLEASE AS THIS IS NOT A TYPICAL 911SC CAR. IF YOU FEEL THE NEED TO INSULT OR LOW BALL PLEASE DONT BOTHER CALLING, THIS IS NOT A FIRE SALE. I CAN BE REACHED AT 336.997.6310.

THANK YOU,

WORTH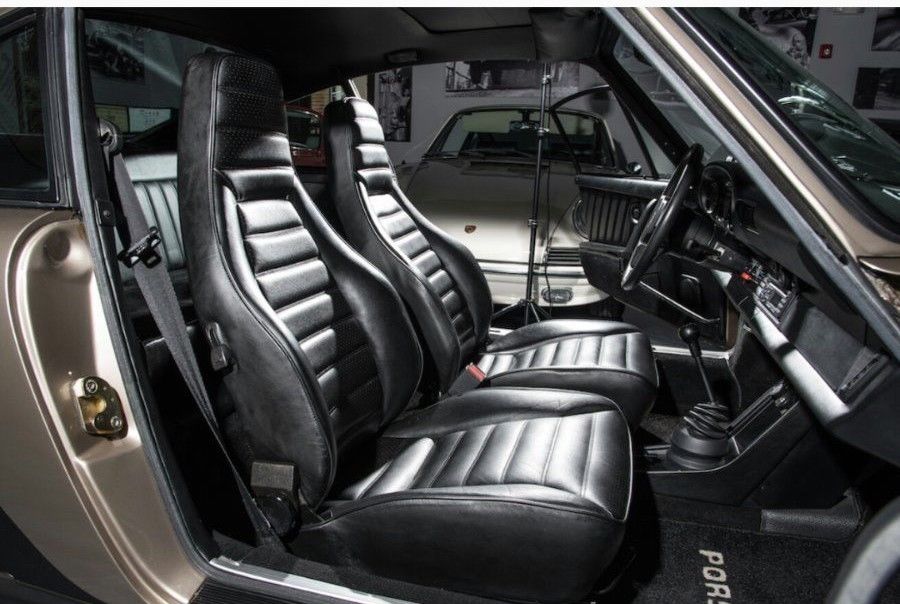 I don't want to get too much into the pricing of this 911SC as it's always a difficult thing to assess when the mileage is this low. Obviously, very, very, few exist in this state so premiums are substantial. However, in this case it appears the high price is linked to the mysterious option group R95 that the seller can't quite figure out and believes enhances this 911's rarity. Does it? I'm not sure we'll know for sure.
Option groups can be notoriously difficult to pin down because unlike standard option codes there isn't an easy source to find what exactly the option group contained. Typically, the only way to do it is to look at the car, figure out which aspects were non-standard compared with other 911SCs, and then subtract off the itemized options listed on the bill of sale. Any remaining discrepancies likely would have been part of the option group. Of course, 35 years after a car's production that's no easy task because it requires we know exactly how the car was delivered and assurances that it hasn't been modified in any way.
The original owner of this car claimed it is entirely original leaving the seller to deduce that option group R95 refers to the front and rear spoilers, neither of which show up on the bill of sale. It's possible that is correct, except I'm not sure why those would be the only pieces of an option group and the option code for those spoilers already exists: M473. Perhaps there are other harder to find options. I'm honestly not sure. Was there a sports package type of option group at this time? Something that might have included both spoilers along with suspension and perhaps wider wheels? The spoilers are correct for the model year and the wheels are 16." Both of these could have been optional and neither appears to be a separate line item. So maybe that's the package along with different suspension, which we cannot see.
The question is whether that group is particularly rare and figuring that out likely will prove much more difficult. If it is, then this already very special 911SC becomes a little more special. If not, well then all we have is one of the lowest mileage 911SCs remaining. That ain't so bad either.
-Rob