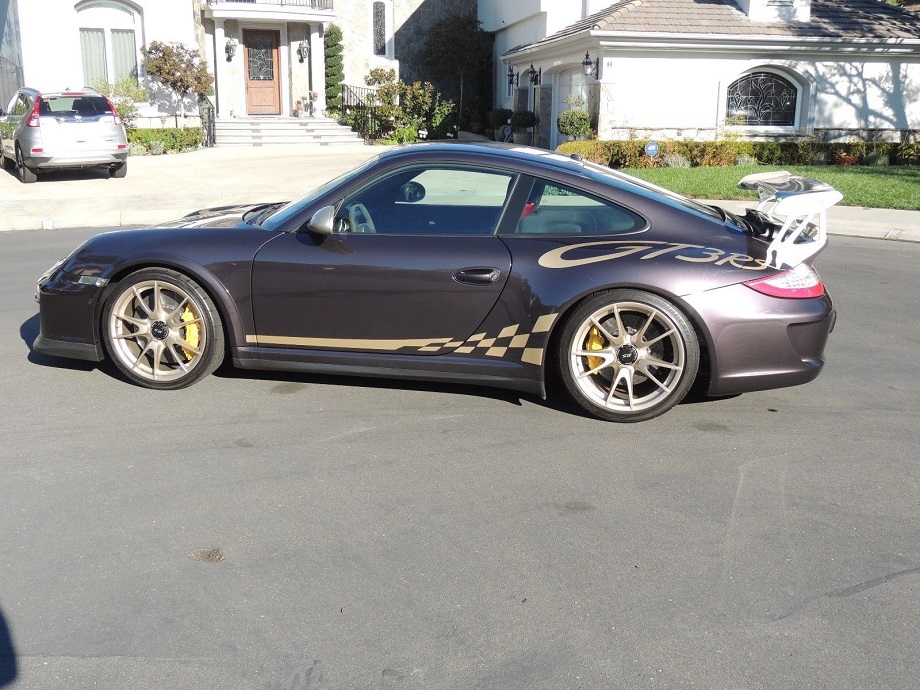 Paint-to-sample 911s always hold their own special place. They are obviously unique, but mostly they're just fun to see because of their utilization of colors that Porsche no longer makes available and in many cases only made available for a short period of time. When the paint-to-sample color in question is said to be the only extant example for a particular model, well, then we really take notice.
Such appears to be the case with the car here: a Vesuvio Metallic 2011 Porsche 911 GT3 RS. We've seen Vesuvio Metallic a few times previously. It's a very interesting color that shifts and changes hue under different lighting and in the shade. It's also a unique color in its own right showing a purplish charcoal combination that few other colors replicate. It would seem to make for a good PTS option. Yet this is the first time I've seen it selected for such duty. Maybe it's not as desirable as I might think. Or maybe Porsche themselves have rarely allowed it as one of the PTS options. I don't know, but it certainly looks good here!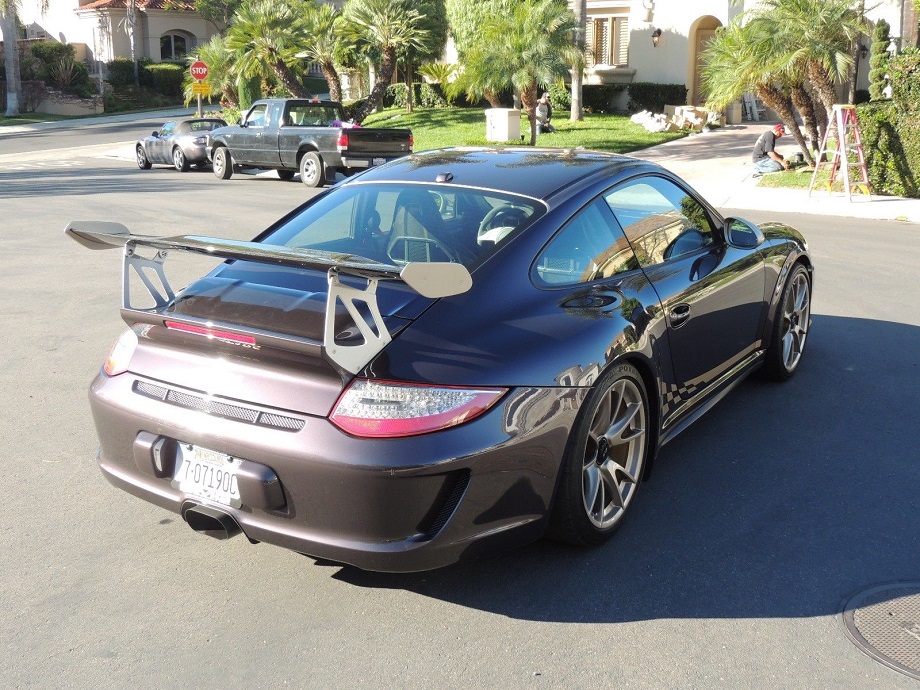 Year: 2011
Model: 911 GT3 RS
Engine: 3.8 liter flat-6
Transmission: 6-speed manual
Mileage: 25,555 mi
Price: Auction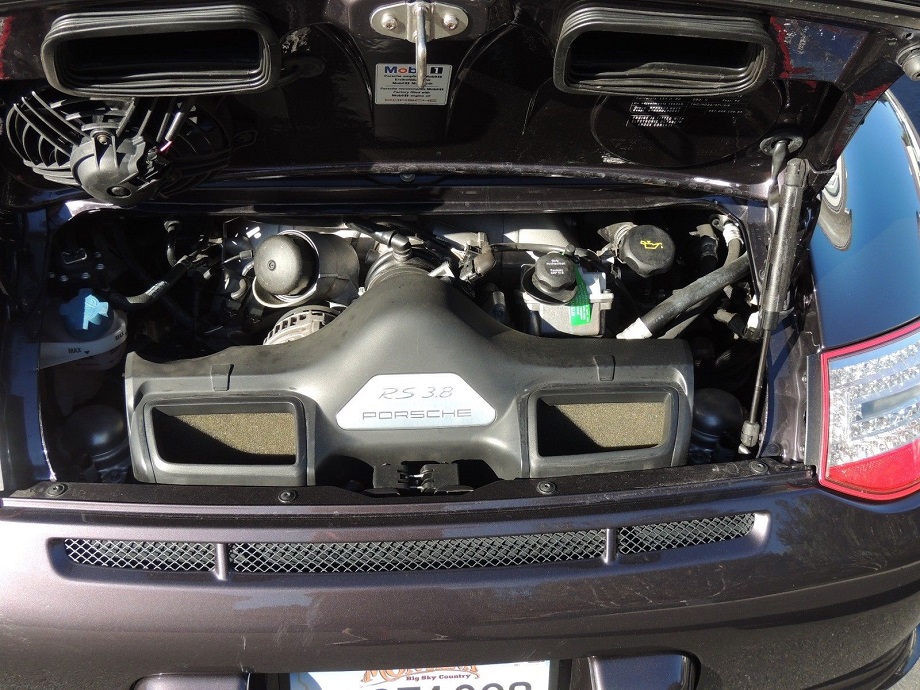 This is a beautiful paint to sample Vesuvio Metallic GT3RS, the only one in that color ever made!

The factory options on the car include the following:

PTS Vesuvio Metallic
Black Full Leather
PCM 3.0 with Ext NAV
Ceramic Brakes
Front Axle lift
Sound Package Plus
Dynamic Cornering lights
Bluetooth Phone interface
Sport Chrono Plus
XM Radio
Floor mats
Universal Audio Interface

Porsche of North Houston just CPO'd the car in October so it comes with a fresh warranty. At that time, they fully serviced the car as well for $3,800. The car has 25,555 miles on it. It needs absolutely nothing. Everything on the car works as intended and it drives just like a GT3RS is supposed to drive.

The front spoiler, hood, fenders, doors and A pillars have all been clear bra'd. The car is stock except for a GMG center muffler bypass. I have the original titanium muffler bubble wrapped and it will of course accompany the car upon sale. Overall the car is in tremendous condition. The exterior is very strong with no bolster wear to speak of. The glass is perfect all around. The wheels have no curb rash, etc. The paint does have some chips in it, basically what you would expect with a car that has been driven. I have a clean DME report showing no significant over-revs.

The car comes with all books & manuals, original window sticker, both keys, tools, centerlock wheel adapter and a fresh factory car cover. I am asking $214K for the car.

I am aware of the fact that I am a ****ty photographer. However, I can send numerous additional hi res pics to any serious potential buyers. Happy to discuss the car at length and answer any questions. The car is in South Orange County, CA. Best regards to all.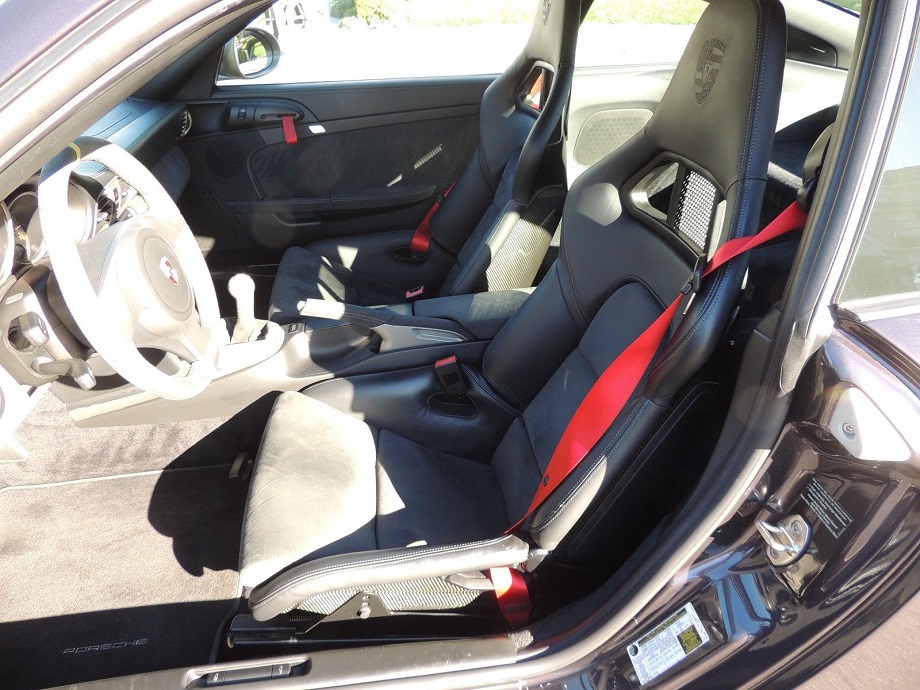 The GT3 RS being my favorite Porsche model I always wonder how their owners can consistently resist driving them. It's a specialized car so I understand not taking it shopping, but still it must require exceptional discipline to leave such a machine sitting in the garage. Thankfully this one has been driven. It's not high mileage or anything, but with more than 25K miles it's certainly seen the road plenty of times. It is that mileage that I would guess is the only thing holding back this sale because I don't find the price to be that bad given its very rare nature. I've seen plenty of these cars priced above this one in one of the standard colors. The mileage on those is much lower, granted, but I think I'd rather have this one.
The White Gold accents look great with this exterior color and the overall condition of everything looks top notch. I don't imagine it's perfect – the seller notes that it does have a few rock chips – but there don't appear to be any egregious flaws and the only non-original item (the exhaust) comes with the car. If you want a GT3 RS to drive and enjoy that comes in a color you likely will not see on any other modern Porsche, then this is your chance. There's a premium attached, but I find it far from unreasonable so someone should snap this up.
-Rob