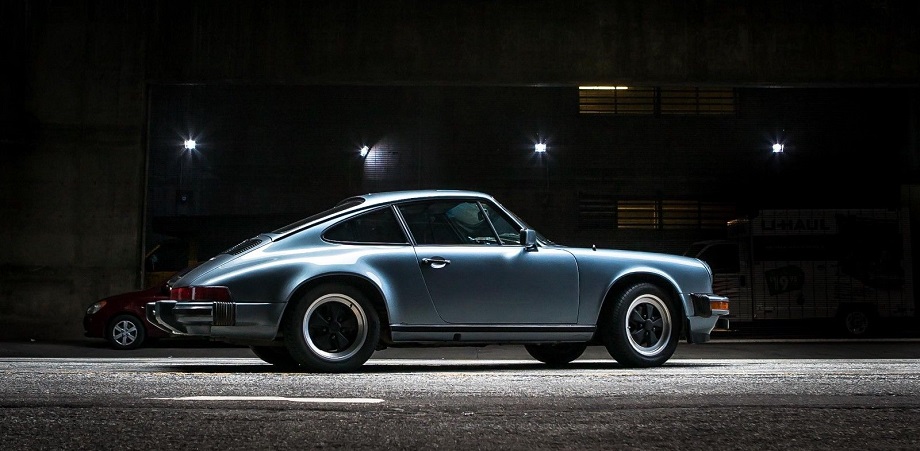 I feel as if I have been neglectful. Truth be told I have not been overly enamored with a lot of the 911s I've been coming across lately. I think that is because I have been spending a lot more time looking at very nice (and very expensive) modern 911s, which has colored my view of many of the older examples that I typically hold so dear. When you spend day after day looking at pristine, never driven, garage kept, cars fewer than five years old it becomes easy to find flaws in older cars and dismiss them. But of course those older cars have more flaws! They've been driven and enjoyed and they are just older. Plain and simple.
These "flaws" shouldn't dissuade me though and I'll look a little closer. The one we see here, a Blue Metallic 1983 Porsche 911SC Coupe, I like quite a bit. I don't know if I view it as pristine and "spectacular" as the seller, which isn't too surprising, but it does look quite good and appears to be in very original condition. It isn't perfect, but it doesn't have to be perfect and that's just fine.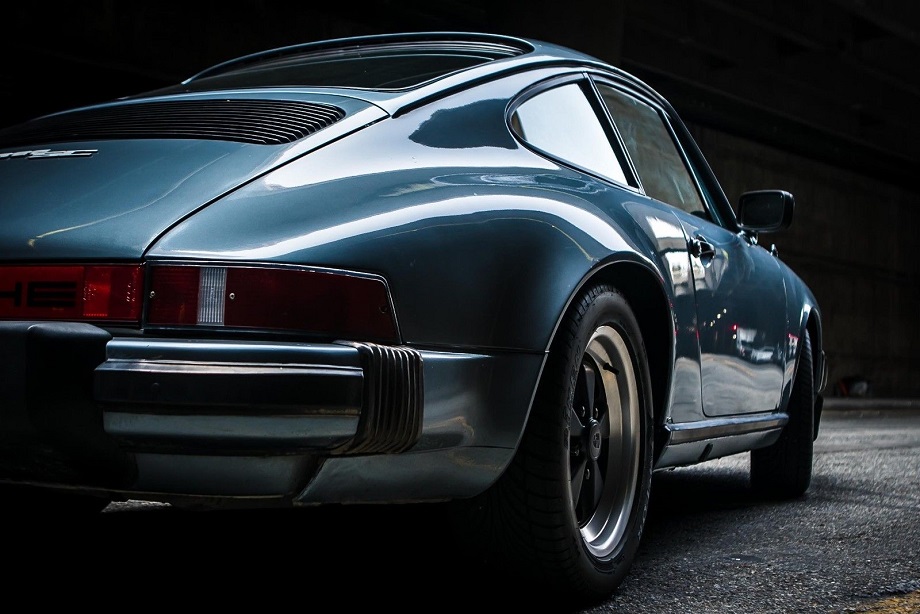 Year: 1983
Model: 911SC
Engine: 3.0 liter flat-6
Transmission: 5-speed manual
Mileage: 118,510 mi
Price: Reserve Auction ($40,000 Buy It Now)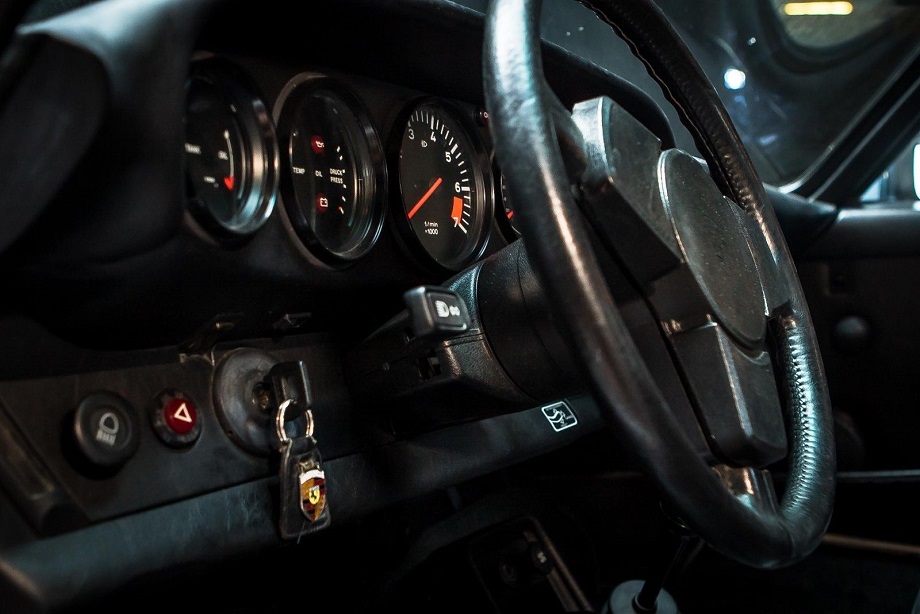 True 2 owner car – this car is better than a barn find; it was meticulously cared for throughout the years.

When not being driven, it was stored indoors it's whole life. Look at the pictures closely, it is nearly impossible to find a car so original, and in this condition. NO rust, or accident history, and many of the bolts on the car still shine with original anodized finish.

118,510 original, well cared for adult driven miles.

Original 3.0 liter motor runs very well, 5 speed transmission shifts as it should.

The 911 is finish in a factory "special color" X6X6 Blue Metallic, (meaning it was a factory available color that had to be ordered by the original purchaser in a pre-purchase arrangement), with a black interior (including the optional and very rare black headliner). No rips, tears, or cracks in the leather, dash or headliner. All accessories work as they should.

This is most likely the most optioned car you will have ever seen from this vintage: in addition to the special factory color and headliner options listed above, the Porsche also has: A/C, power windows, power sunroof, power mirrors, headlight washers, chin spoiler, fog lights, rear defroster, sunroof, intermittent wipers, factory cruise control, leather bound steering wheel, optional 16″ Fuchs, factory sport shock absorbers and an older aftermarket radio, with upgraded antenna, and more I'm surely forgetting.

Tires have less than 500 miles on them, new battery, new sunroof cables, new alternator belt.

Has full factory tool kit including air compressor for spare.

Has original owners manual/books from dealer.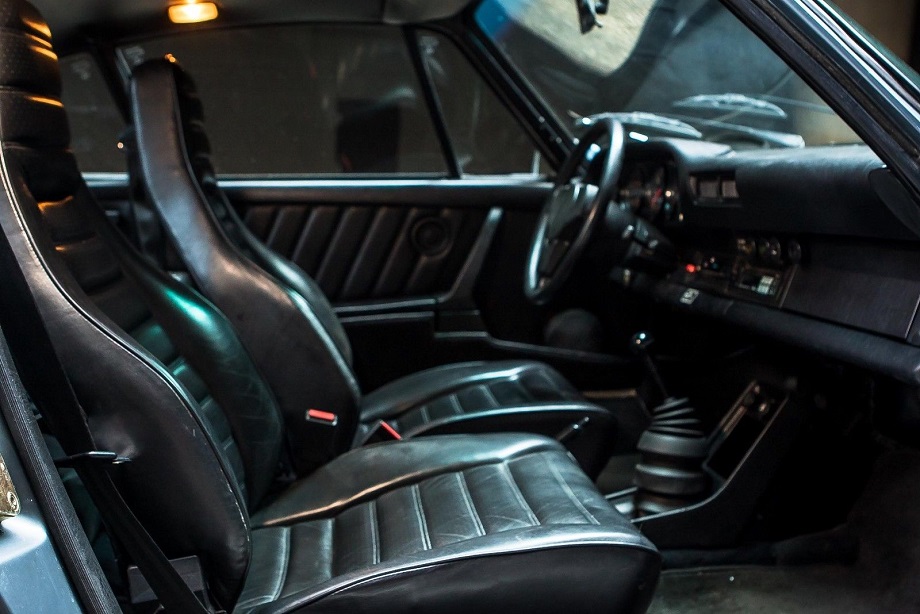 These pictures are of the more artistic variety, which has the effect of making this 911SC stand out though it also makes coming to an accurate assessment of its condition a little more difficult. At least partly. Among the various artsy shots we do get quite a few close ups and there we can see the details just fine and extrapolate what we see to the rest of the car. There are some flaws here and there. The front spoiler shows a few scrapes and there are a few dings in the bumper. The interior leather shows a bit of wear and creasing and there are scuffs here and there on the various interior trim pieces. None of these issues seem all that severe though and in that regard I think the overall impression is a good one. After all, this is a 35-year-old 911 with more than 100K miles on it. It's going to show some wear. The important thing is that it doesn't show a lot of wear. It does appear to have been taken care of and, as the seller notes, spent considerable time garaged.
Other than appearance we have all of our usual questions regarding servicing and history. I'd also be curious to see a build sticker or CoA to know the options. At first glance there wasn't much that stood out to me to think it is "the most optioned car" I have seen, but then again the listed options aren't really the type to stand out. But that's fine. It doesn't need to be highly optioned and other than the radio it does appear to possess most of its original items. I'd want a PPI, but otherwise I think there's good promise here.
This looks like the type of 911 you could enjoy immediately as-is or one that you could bring into more pristine condition for shows or just to show off at cars and coffee. As such it should offer a nice entry into air-cooled 911 ownership. The BIN price is a little on the high side, but overall not too bad. We'll see whether this reserve auction, currently at $20,101.99, can meet it.
-Rob