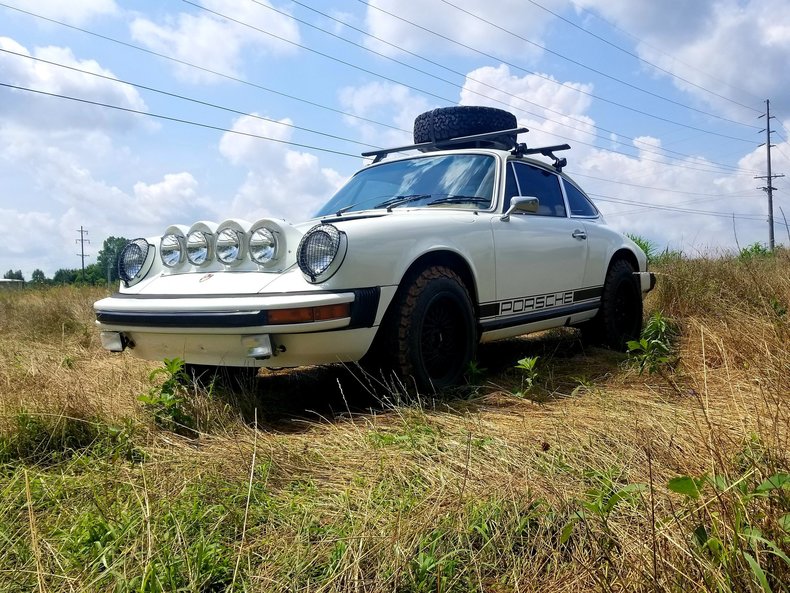 Let's get weird. I'll admit, when I see a 911 my first thought has never been, "Alright, now how do we get that off road?" Granted we are nearing three decades since Porsche began offering all-wheel drive on the 911 so I suppose off-roading isn't that far-fetched a pursuit. But still. The 911 we see here, a 1976 Porsche 911S converted to what the sellers have called 'Safari' configuration, doesn't even have all-wheel drive yet here it is looking fully ready to trek through the savannas of Africa in search of the nearest lion.
Of course, the impetus for a build like this probably didn't stem from some desire to go on safari in a 911, but rather from Porsche's own rally exploits in the 911. Those exploits began early in the 911's life and while rallying hasn't really been Porsche's forte they were quite competitive in those early years. I also understand the desire to have a 911 that stands well apart from the crowd. Not all racing is road racing and not all enjoyable driving must occur on smooth roads. For those looking for a 911 to take them to more obscure destinations an off-roader might be just the ticket.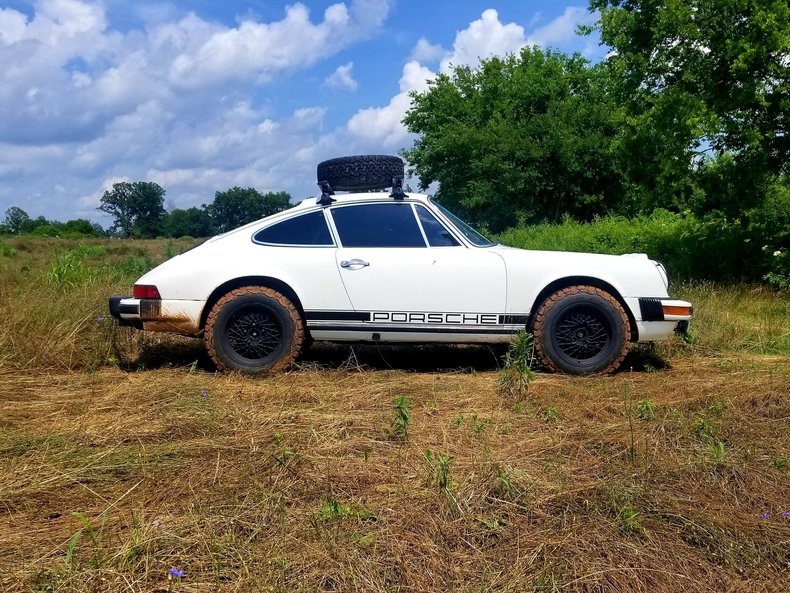 Year: 1976
Model: 911S
Engine: 2.7 liter flat-6
Transmission: 5-speed manual
Mileage: 182,880 mi
Price: $57,900 Buy It Now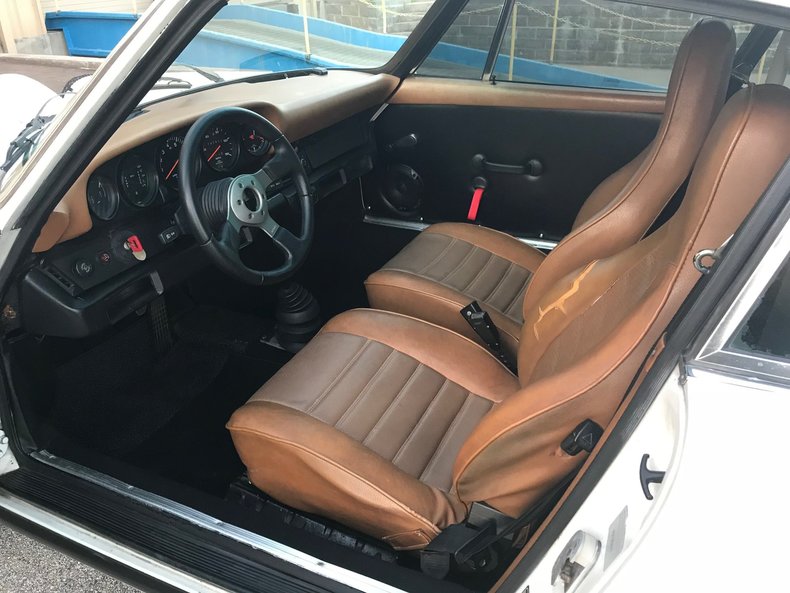 1976 911S – Safari Build

Build completed in 2018 includes:

– Rebuilt Engine & Transmission – Lifted Suspension w/Turbo Tie Rods, Camber Plates and Rear Coilover conversation kit. – Black Mesh Wheels – BFG All-Terrain K02 tires – Spare Tire Mounted on Roof Rack – Color Matched 5.5″ Hella Light Pod – Roll Bar w/Rear Seat Delete – Air-Conditioning (R12) installed w/New lines, seals – Porsche Classic Radio & NAV – Original Radio Included – New Windshield & Gaskets – Black headlight grills – Thule Aeroblade Roof Rack – Black Porsche Decals – Black Carpeting – 3 Spoke Momo Steering Wheel (Porsche OEM Steering Wheel Included) …and more. Build Invoices are uploaded to the image gallery.

See Videos Below:

1976 911S Safari – walk around (engine running)
EBrug7eOdhw

1976 911S Safari – engine (running)
u7h_xHpgsrg

Feel free to call or text any questions 256.702.5185 or email: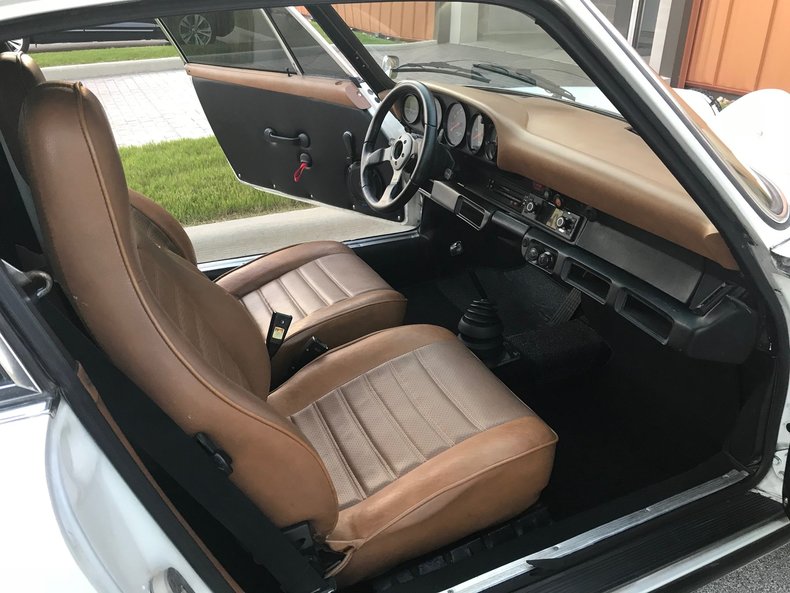 So what do we have with this one. Well, if I wanted to be snarky I could just call this a 911 with a lift kit. It's a little more than that, but while the engine and transmission have been rebuilt we aren't told that there has been any divergence from their original specs. You obviously get some aesthetics in the form of a light pod, a roof rack, and black mesh wheels to go with your new suspension. The interior comes with a MOMO steering wheel…and that's about it. When they say the build was "completed in 2018" I kind of wonder what they mean. I see this as the start of a project. It even could make for a very interesting project!
I've featured a build like this from this seller previously – the SCRS Rothmans Rally Tribute. That was a much more complete build with an obvious predecessor in mind. It also was more than double the price of this one (and still is for sale close to two years later). So this sort of thing seems to appeal to Trissl. And I don't really have too much problem with this one with one very notable exception. The price seems way off. There's a lot in the 911 world you can get for $60K and while this one is pretty unique it just isn't complete. The interior especially is a let down and at this price I would expect it to be in perfect condition and probably a bit more interesting. At the very least you don't expect tears in the seats.
With this 911 you are mostly paying for the suspension and the engine/transmission rebuild. Those aren't necessarily inexpensive in their own right, but not enough to move this up to this price. The mid-year 911s have become a little more desirable over the years, but still trail basically every other model. So this isn't a bad choice for a quirky project like this. It just needs to be priced more realistically.
-Rob