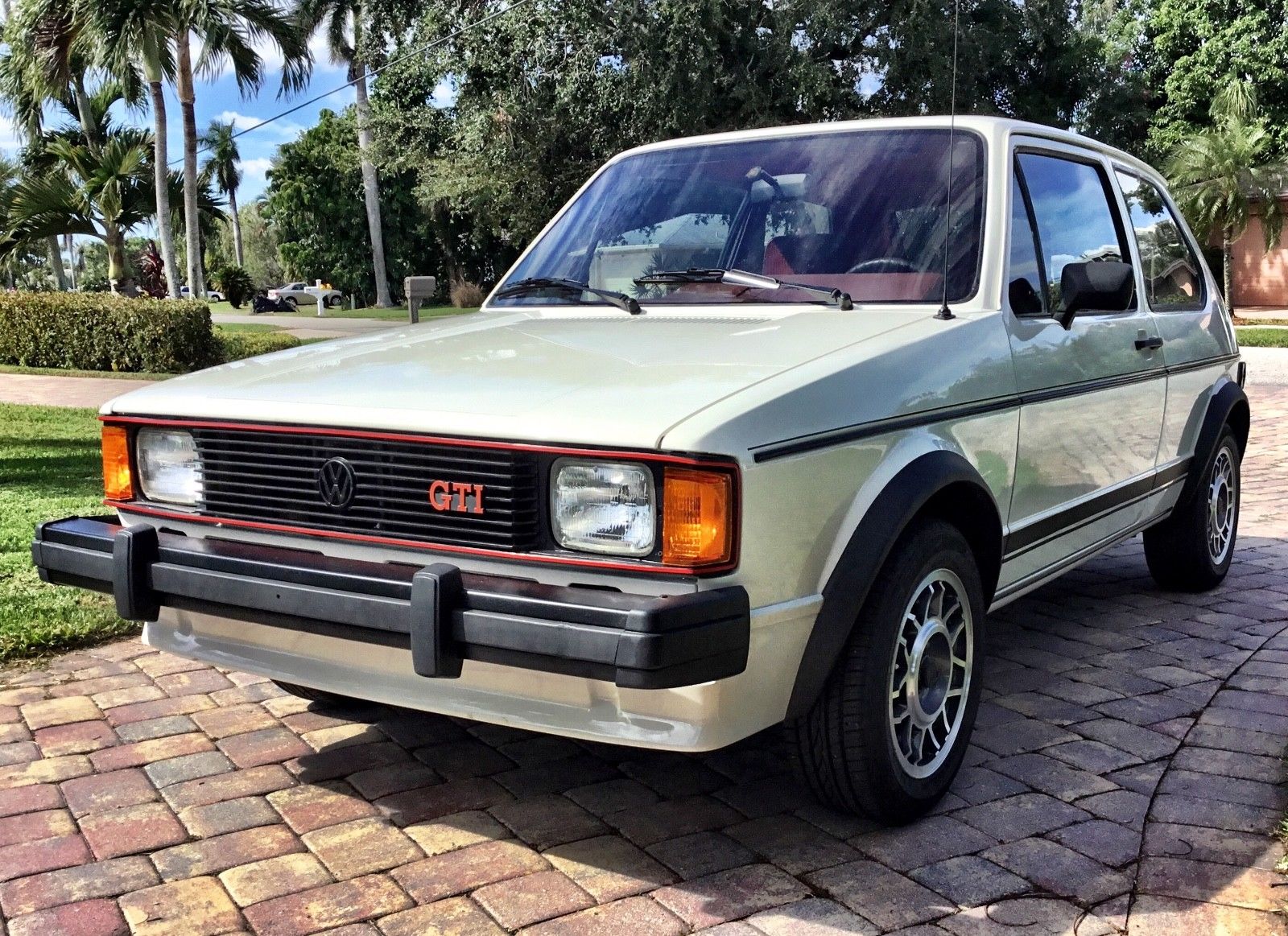 Over the last few weeks, we've gotten to see the rewards of a new trend in water-cooled Volkswagens. For a long time, years if not decades in fact, if you wanted a clean A1-up chassis your only hope was that you'd stumble across an unknowing candidate. But the advent of the internet and a greater appreciation for 1980s automobile designs has finally resulted in a market where it's become possible to restore these cars and not (entirely) lose your shirt. What does that look like? Well, we've seen some lightly restored Sciroccos bring pretty good money:
But what about the heavy-hitter from Volkswagen? The GTI has name recognition outside of the brand; heck, even outside of European cars. Guys with Camaros and Ram Trucks know what a GTI is. They may not like it, but often I think they respect the hot hatch. As a result, outside of mega-clean Sciroccos and camper vans, GTIs have generally been the best bet for bringing strong money at an auction and if you were hoping for a resto-flip, it's the likely candidate to choose to come out on top: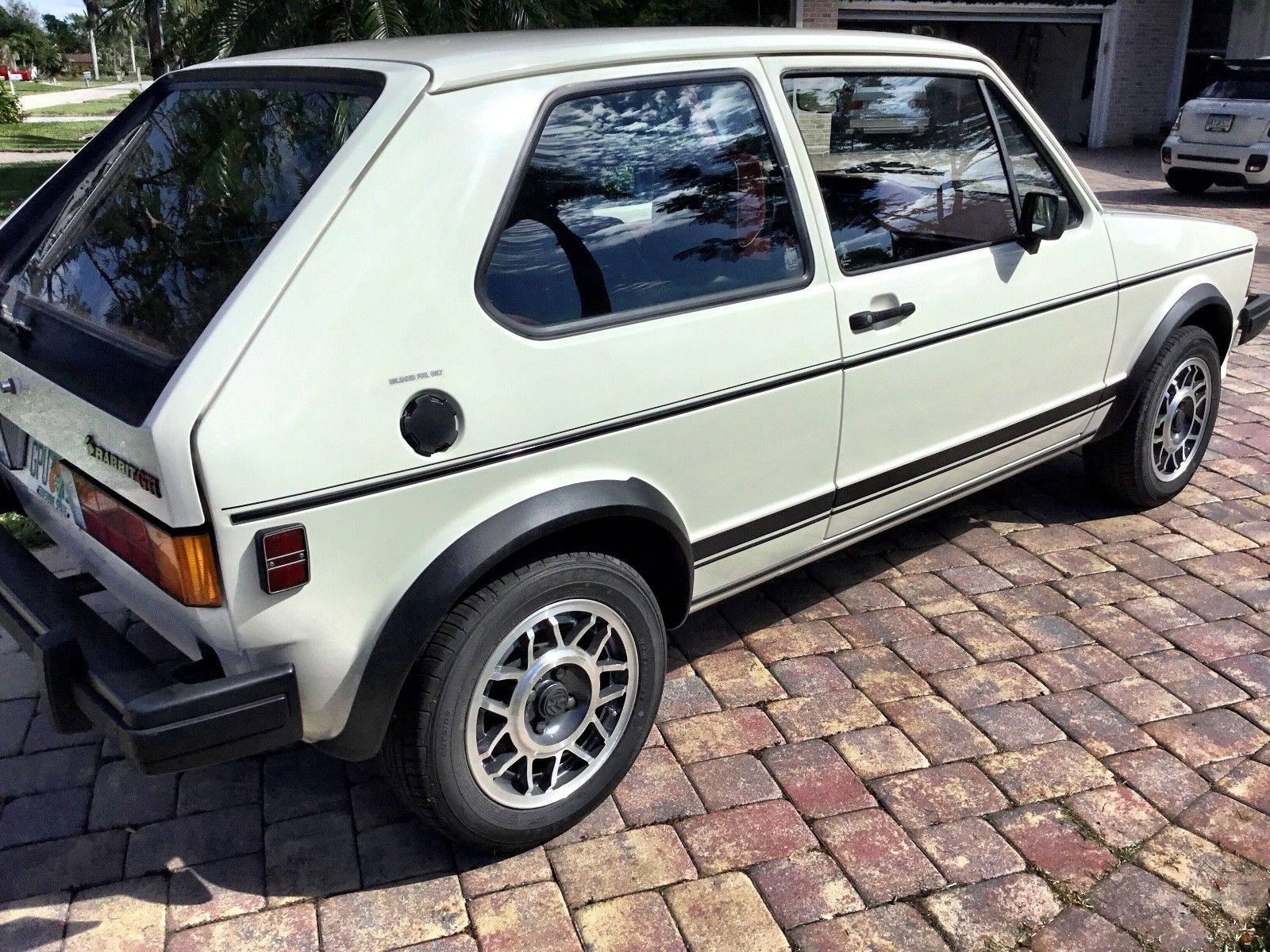 Year: 1983
Model: GTI
Engine: 1.8 liter inline-4
Transmission: 5-speed manual
Mileage: 108,200 mi
Price: $12,995 Buy It Now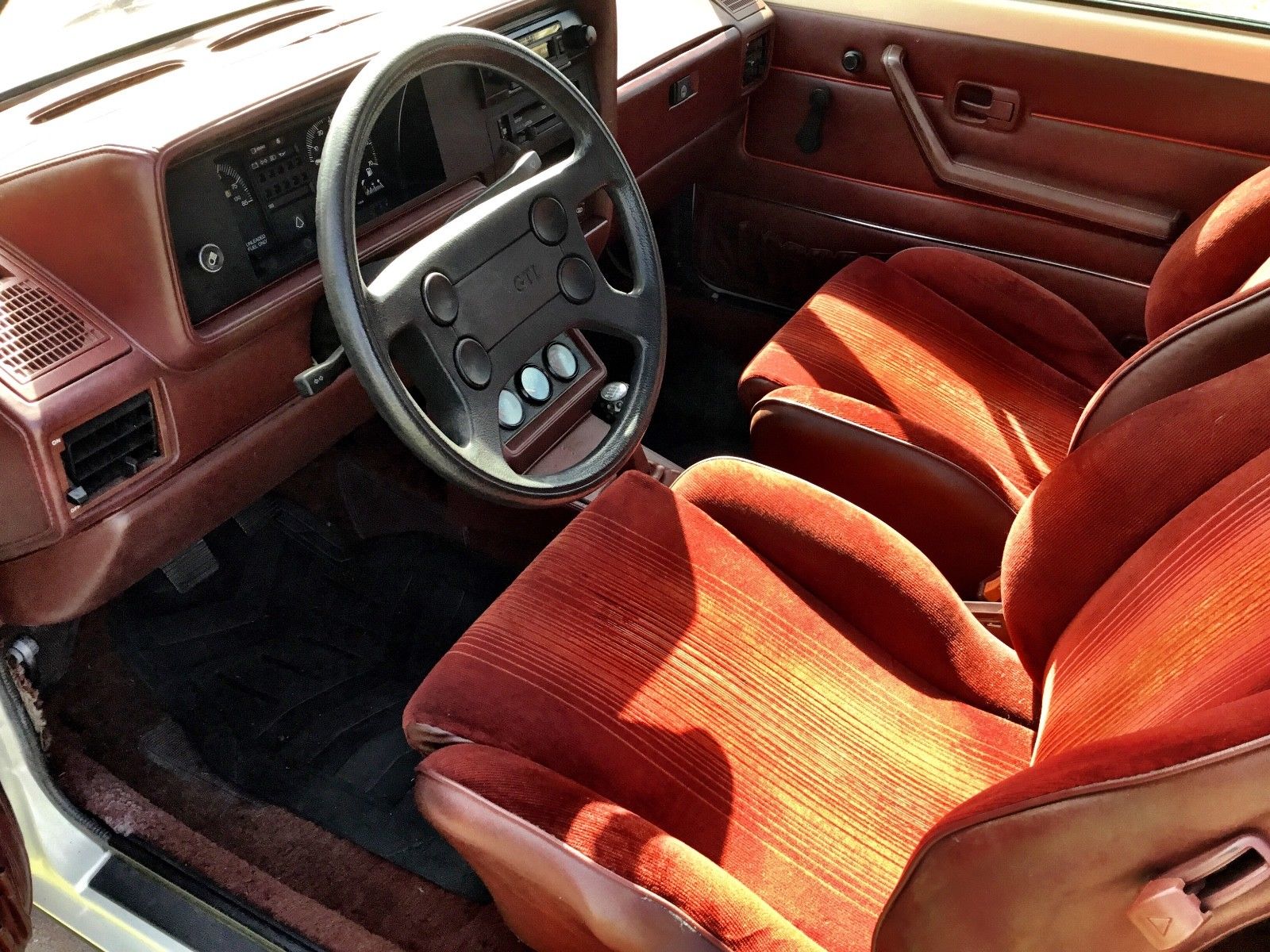 Nicely restored 108,000 mile 1983 Volkswagen GTI. This car was just repainted in original single stage white paint. There was absolutely no rust, just a few small dents that were removed by a paintless dent guy. All original emblems, decals, side trim and stripes were replaced. The factory snowflake wheels were reconditioned and new tires were fitted. The bumpers were repainted and a new grill was sourced. The interior is in very good condition. There is some wear showing on the front seats but not very noticeable. The headliner was replaced and all of the trim and dash pieces were re-painted in the correct color. All of the factory parts and pieces are there including the rear window washer tank. All of the switches and most of the relays were replaced. All of the gauges including the tachometer are in working condition. The stereo is a new period correct looking AM/FM and the speakers are all new – and could easily be upgraded to the headunit of your choice by simply re-wiring the speakers. Mechanically the car runs, drives and shifts great. Plugs and wires were replaced and receipts show a recent timing belt change, and a remanufactured fuel distributor. The shocks and strut inserts are new and the car has a lower strut bar. Overall this is a great looking GTI. It's not a Barrett Jackson restoration, but the car very clean, and is a hit at car shows – There are not many left in this condition. If you have any questions about the car, please contact me. My name is Mark and I can be reached at 239-292-2370

Here are several recent testimonials:

Mark C.

"I couldn't be happier with the GTI. I have no reservations or regrets after purchase which is a surprise to most people. There's plenty of horror stories out there about people buying cars on eBay or other websites that don't see the car prior to purchase. Mark is different. I feel He's an honest guy and he went out of his way to help me with making it easy."

Reid C.

"It's only been two weeks, but I am very happy with the car, which I bought for my wife. It had only 40,000 miles (Carfaxed) despite being a 1988, and the interior especially is immaculate. Best of all, Mark has been a great communicator. Any questions I have, he responds promptly. He doesn't just make the sale and then hide with his money. I know I can count on him regarding any questions I have today or six months from now."

Kevin F.

"I have been restoring old Volkswagens to original condition as a hobby for over forty years and have bought cars from many people. I take pride in making sure the cars are right when I am finished with them. I wanted to buy a water cooled Volkswagen that I could just drive and enjoy. The 1993 Volkswagen Cabriolet that I bought from Mark is a wonderful car and it is exactly what he described to me. I have to say that after all these years he is on my gold list of respectable people. These days when so many people are scamming others it is nice to know one who can be trusted and is very honest. Mark made my purchase a pleasure and for the first time I was able to buy a car without any worries!"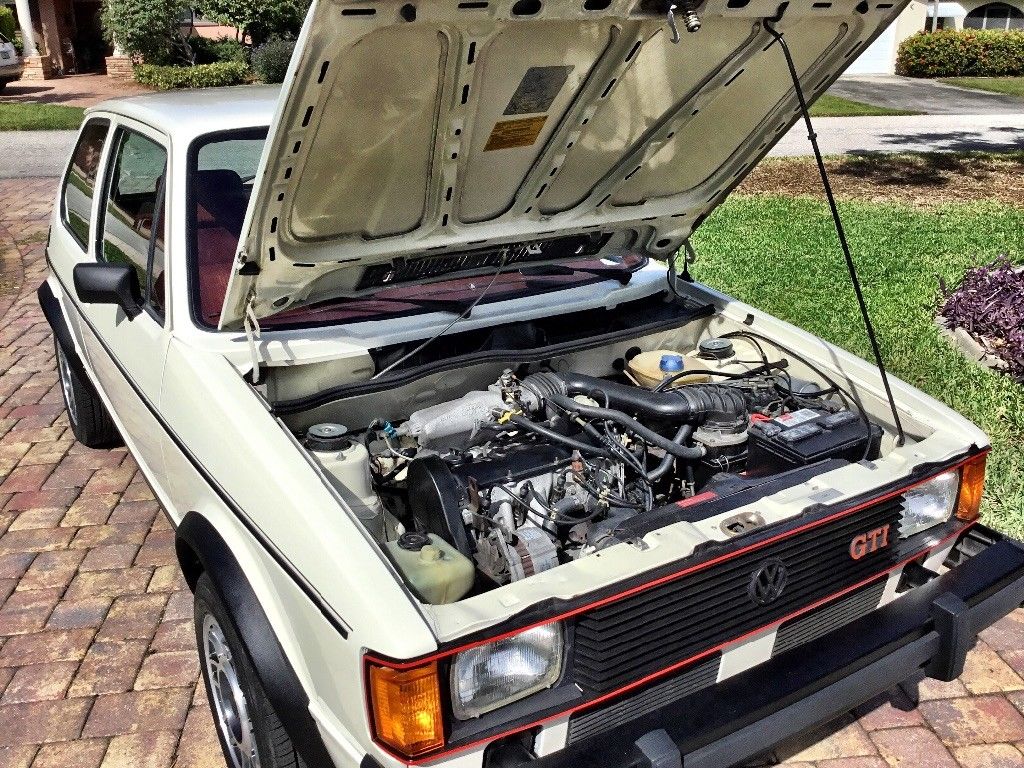 One thing I like about restored cars is that they often resolve many of the theoretical condition issues in survivors. "It's got some dents but a PDR guy could take them out", as noted by a recent comment, is often seen – but no issue here, as they're already done. The "could use" list is shortened to just needing a new driver, as the repaint and reconditioning has resolved many of the typical faults. I especially like that the seller went above and beyond. This isn't simply a cosmetic restoration, but they refreshed the suspension and even electric relays. At the same time, it's not a perfect restoration as admitted by the seller, but it certainly looks more than good enough to show. Pricing reflects the middle of the market for these cars; you can find survivors with needs for less, and perfect cars can bring nearly double the ask here. It's not a cheap alternative, but if you want a turn-key GTI this one has the heavy lifting done for you for a not unreasonable ask.
-Carter