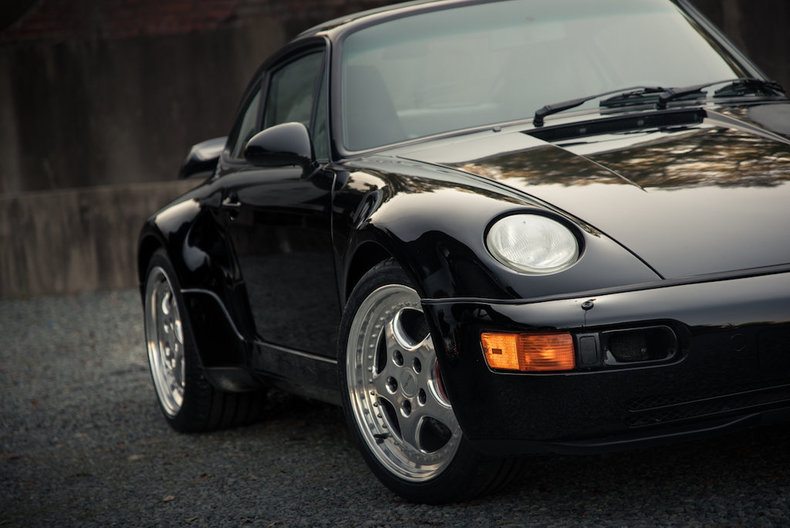 Typically when we make a fuss about a car's mileage it's because it's some insanely low-mileage garage queen or barn find. While we may all wonder how the owner could have such a great car and never drive it, the collectors go in a frenzy for the chance at such a rare time capsule. We see a lot of those cars; they're neat to see.
This one probably is actually more rare. Start with one of the rarest models Porsche has produced: the 1994 Porsche 911 Turbo S Flatnose. Only 76 in total were produced worldwide with only 39 making it to the US. Then drive it. Then keep driving it. And drive it some more. Over the first ten years of its life this Turbo S was driven seemingly how any other car would have been driven putting on an average of around 14K miles per year. That's your typical daily driver. Can you imagine the immense joy that would come from having such a car as your daily driver?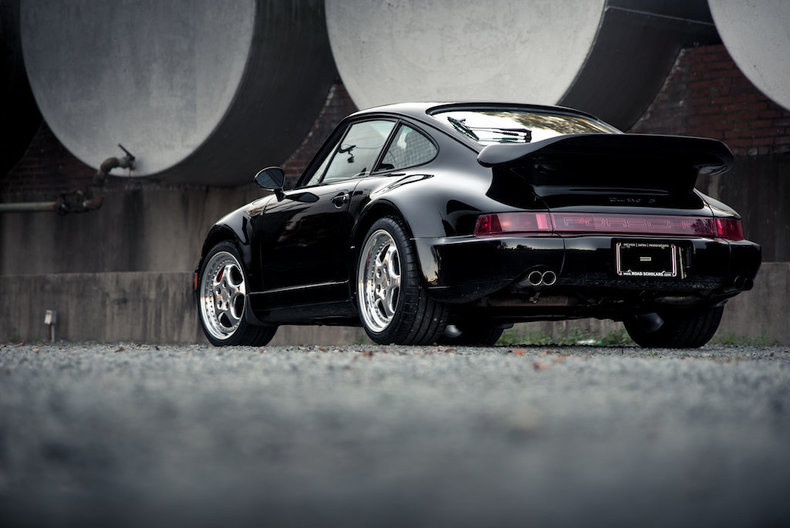 Year: 1994
Model: 911 Turbo S
Engine: 3.6 liter turbocharged flat-6
Transmission: 5-speed manual
Mileage: 162,905 mi
Price: $415,000 Buy It Now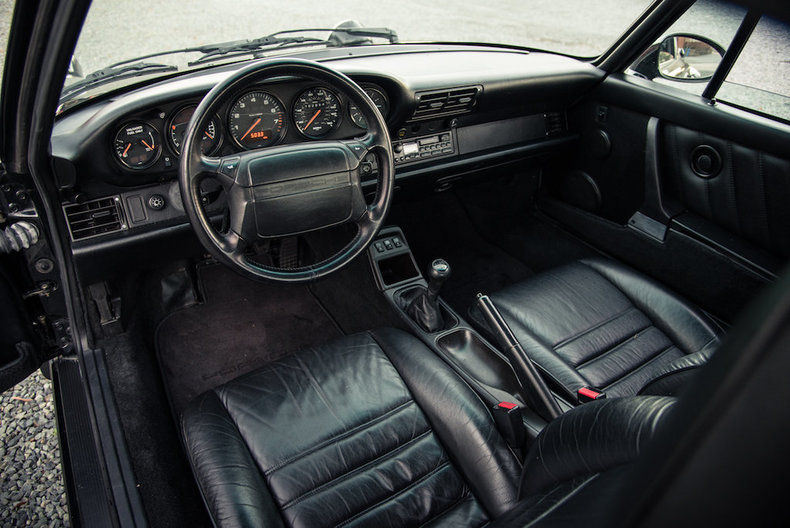 We just purchased this ultra rare (1 of 39) 1994 3.6 Turbo S from the estate of its original owner. This deal ended up being a little more complicated however as we had to purchase all the classic cars from his estate to get this Flachbau. Now we all know I love an honest car with a great story and this is it. The owner Don loved this car; his best friend told me the car lasted longer than his two marriages. Don bought it in January of 1994 from Champion Porsche and he drove it! Just two years later he had already 29,900 miles on it and he didn't slow down from there. In 2005 he had more than 155,000 miles on the odometer but then he started to slow down, adding only 4000 more miles since then to reach its now 162,700 original miles. Yup! You read that correctly: he drove and drove and drove! This was my kind of guy. The original paint is exactly what you'd expect from a car with this kind of mileage but it is all original with the exception of a repainted front bumper cover. Paint meters don't lie and this car reads 4.5 to 10.0 and it has all its VIN stickers on the panels. There are a few chips and some peppering on the hood, above the stone guards and the lower rockers, a couple of dings on the left fender (our ding guy won't touch alloy) and that's about it. Killer patina tells the story. The interior is very nice also and you only can tell the mileage by the driver's side seat bolster and carpet (worn through). We just serviced the car and performed a leak down test because no records except the Carfax were available. The leak down passed with flying colors revealing less than 10% on all cylinders. The remainder of the service involved replacing a few sensors, hood shocks, and a couple of plastic trim pieces, oil, etc. There was nothing major. The original Speedline wheels had some curb rash and crazing but Porsche had a couple original sets left! So $14,000 later, the wheels and new Michelin Pilot Sport tires are perfect. The original window sticker, keys and pouch, and manuals are all in the glove box. With the last few low mileage cars bringing over a $1,000,000 and a 30,000-mile European car with plenty of paintwork fetching $760,000, this is the deal on a Flachbau!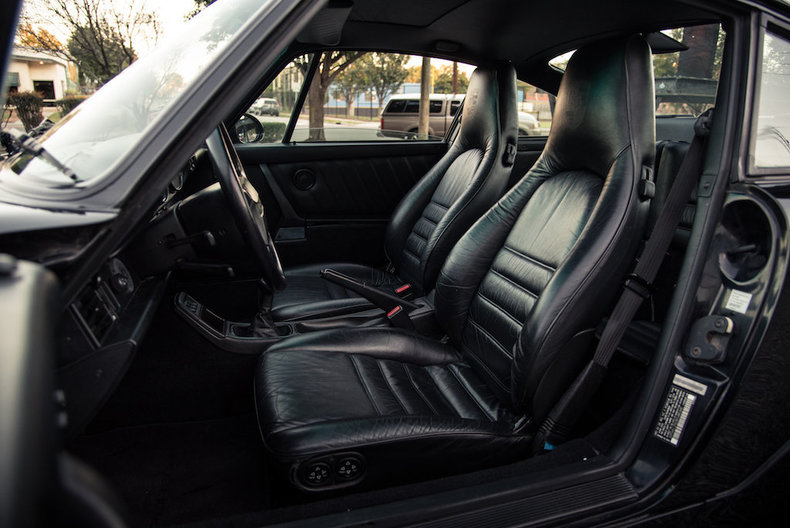 When I first saw this ad I saw the picture, then saw the price and thought, "That can't be right. What's wrong with it?" As I soon realized there's nothing wrong with it at all. It just has a lot of miles on it. As the seller suggests at the end of the ad, your odds of getting a Turbo S for this money are very low. This will likely be the least expensive example you'll find. And it's still $415K. That's how desirable these Porsches have become.
Does the price make sense? I honestly have no idea. I've never seen a 911 of this rarity with this mileage. Other than the wheels it's all said to be original: original paint, original interior, and I assume numbers matching though that isn't stated outright. So it checks all the boxes. If the mechanical condition is as described, then it certainly still has a lot of value. Just how much value, we'll have to see.
This is a really special car. It is very expensive, but how often will you have the chance to own a car like this that you can actually drive and enjoy?
-Rob